A fun-packed day out in the Swan Valley is always a sure thing! The region close to Perth is packed with kid-friendly tourist attractions, meaning you can have a totally different experience every time you visit. From animals to fresh food, mini-golf, museums, fun trails and more, there is so much to do in the Swan Valley with kids, we're spoilt for choice! Here is the Buggybudddys guide to things to do in the Swan Valley with kids.
Swan Valley Attractions
Swan Valley Cuddly Animal Farm
This animal farm is a big hit with kids! Home to alpacas, ponies, donkeys, sheep, emus, pigs, lambs, goats, chickens, peacocks and turkeys, just to name a few. Indoors kids can gently stroke and feed guinea pigs, rabbits and chickens in the "cuddling area". There is a free tractor-train ride that regularly journeys around the farm. Pony rides are extra. There's even a big red tractor, playground and a Bouncy Castle included in your ticket. See more in my Buggybuddys blog.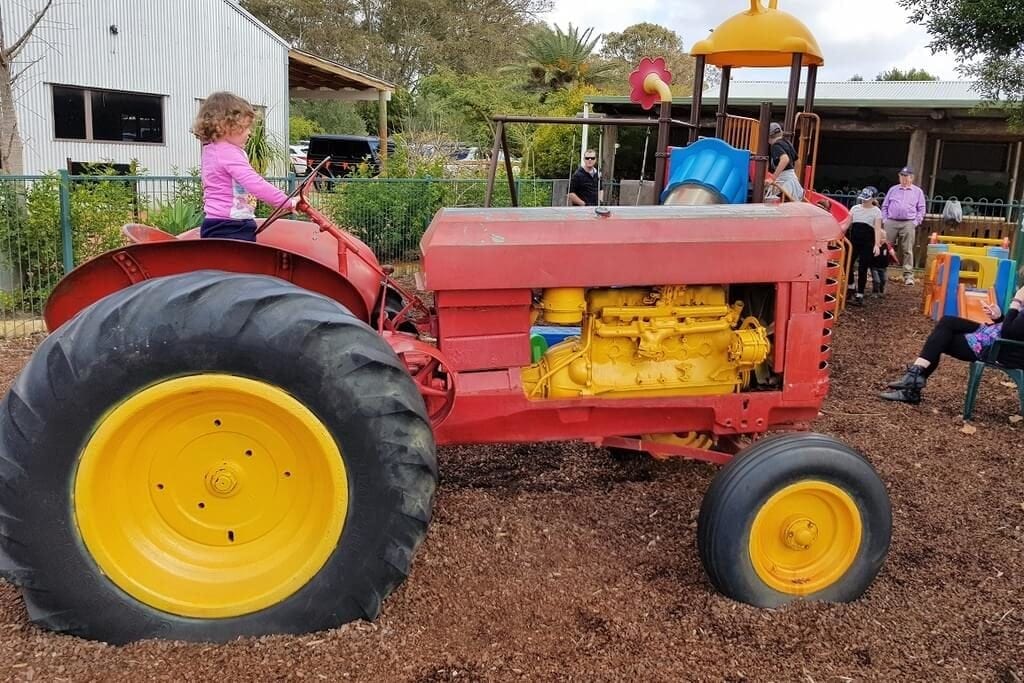 Whiteman Park
You can easily spend an entire day with your family at Whiteman Park. From museums, to bushwalks, train and tram rides and amazing playgrounds – you can do as much or as little as you like. Enjoy a coffee from the Village Café as you watch the kids play, or go on an adventure around the many motor and transport museums. They even have tractor parades that little ones will love! See more in my Buggybuddys guide to Whiteman Park.
WA Reptile Park
Do your kids love scaly creatures? Head to the WA Reptile Park where they can see, touch and even hold them! From pythons, scaly lizards and venomous snakes to freshwater crocodiles and boa constrictors – this family-run reptile paradise will definitely entertain you. The Reptile Park also has wombats and dingos to see. The passionate staff are knowledgeable and happy to answer questions from inquisitive little minds. BYO picnic or use the BBQ facilities and relax in the picturesque banksia woodlands picnic area. See more in the Buggybuddys review.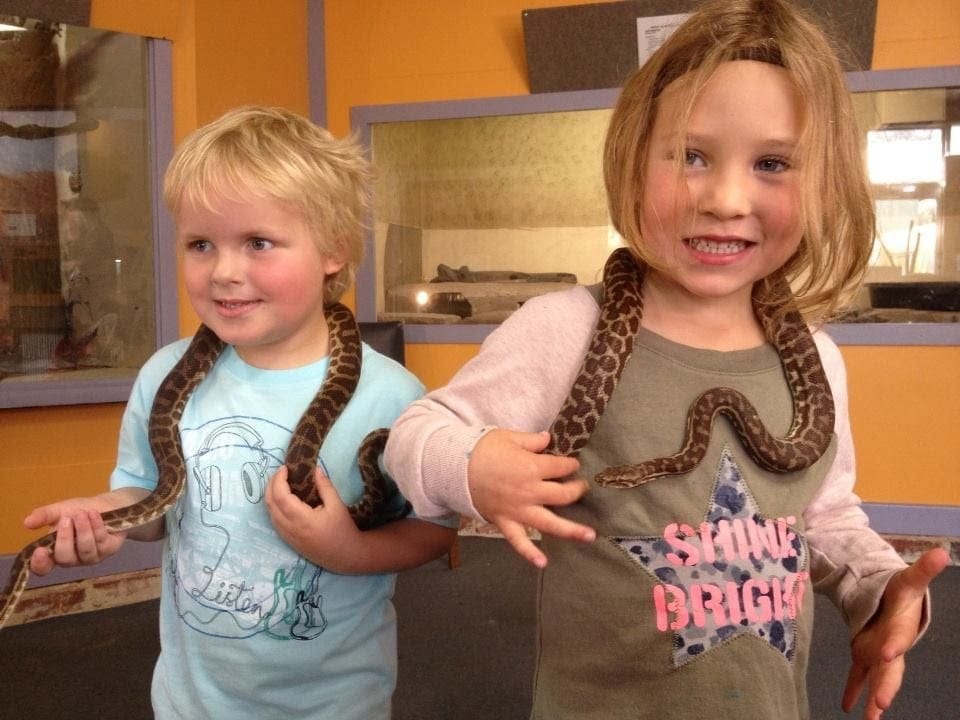 Caversham Wildlife Park
Located within Whiteman Park, this family-run wildlife park features over 200 species of birds, animals and reptiles in a lush walk-through environment. Allow at least 2–3 hours to have a good look at everything the Park has to offer and see the shows. You can meet the koalas at daily viewing times and have your photo taken with them. Kids will love to feed the Kangaroos in their enclosure, as they roam freely around you. The fun Wombat & Friends Shows offers opportunities to meet native animals and their friendly keepers. Molly's Farm is an interactive farmyard in which you can meet and feed pigs, llamas, ponies, goats and sheep and more. See more in our blog.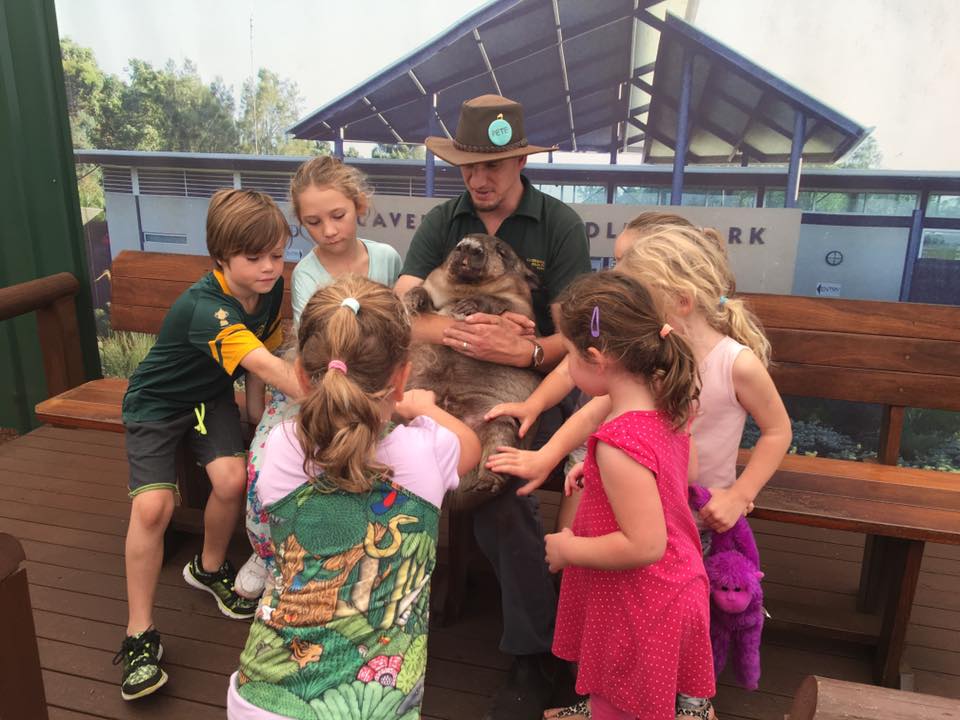 Swan Valley Activities
Picking Fresh Produce
You might have noticed, we're big fans of picking your own fruit. Fruit tastes so much sweeter when hand-picked and eaten straight away. Plus it's great for kids to know that their food comes from a farm, not a supermarket! During mid-late summer, there are a few spots in the Swan Valley to pick your own table grapes. The delish Grapes On Swan is one such spot. See more in our review.
Swan Valley Playgrounds
On the fringes of the Swan Valley there are many new housing developments, many of these have brilliant playgrounds. Whiteman Park is also home to a few playgrounds, including the amazing Pia's Place, complete with huge slide, wooden forts, boat, flying fox, water play and much much more. See our review here.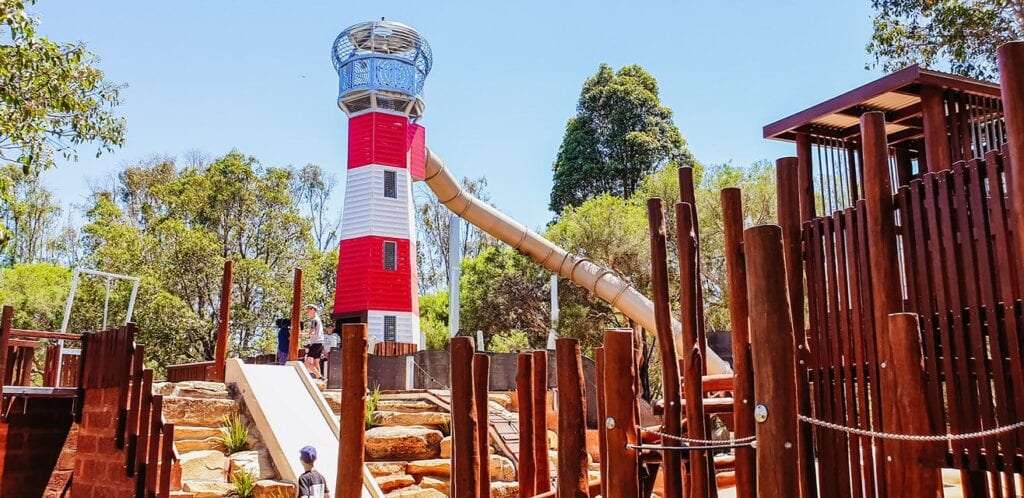 Swan Valley Wagon Tours
The unique Swan Valley Wagon Tours' charming Clydesdale-drawn wagons are weatherproofed against wind, rain and sun and operate in all seasons. Sit back and soak up the scenery as you listen to commentary, and sample local produce such as olive oil, fruit, jam and wines along the way.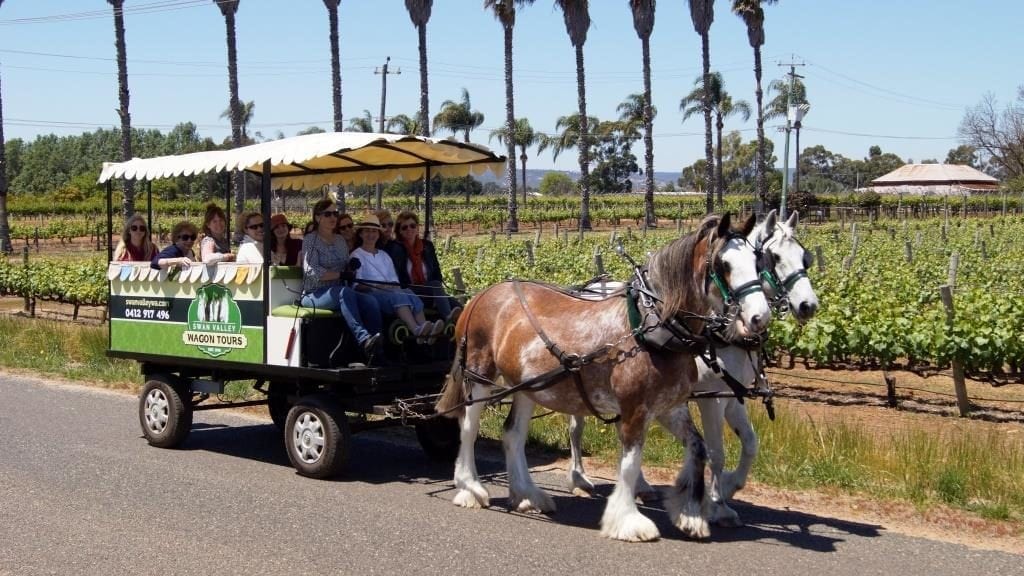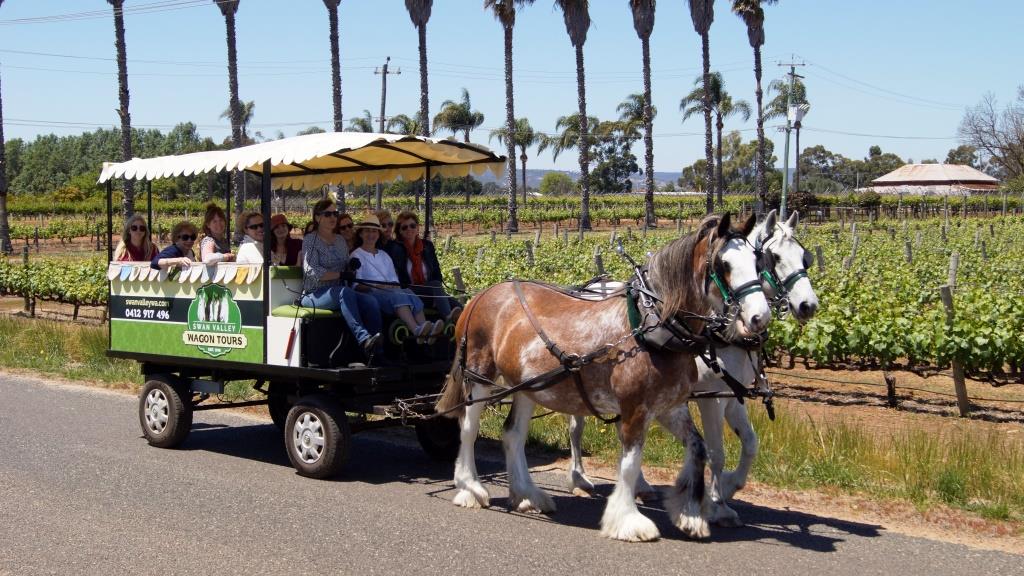 Mini Golf
There's not one, but four mini golf courses in the Swan Valley! Of course, we've tried all of them! Supagolf is a modified form of golf with oversized golf clubs and balls make the game much easier to play and is great fun for a family challenge (ages 6+). At the same location, you can also find Miniature Adventure Putt set amongst pretty gardens and water features, which is suitable for ages 2+. See more in our blog.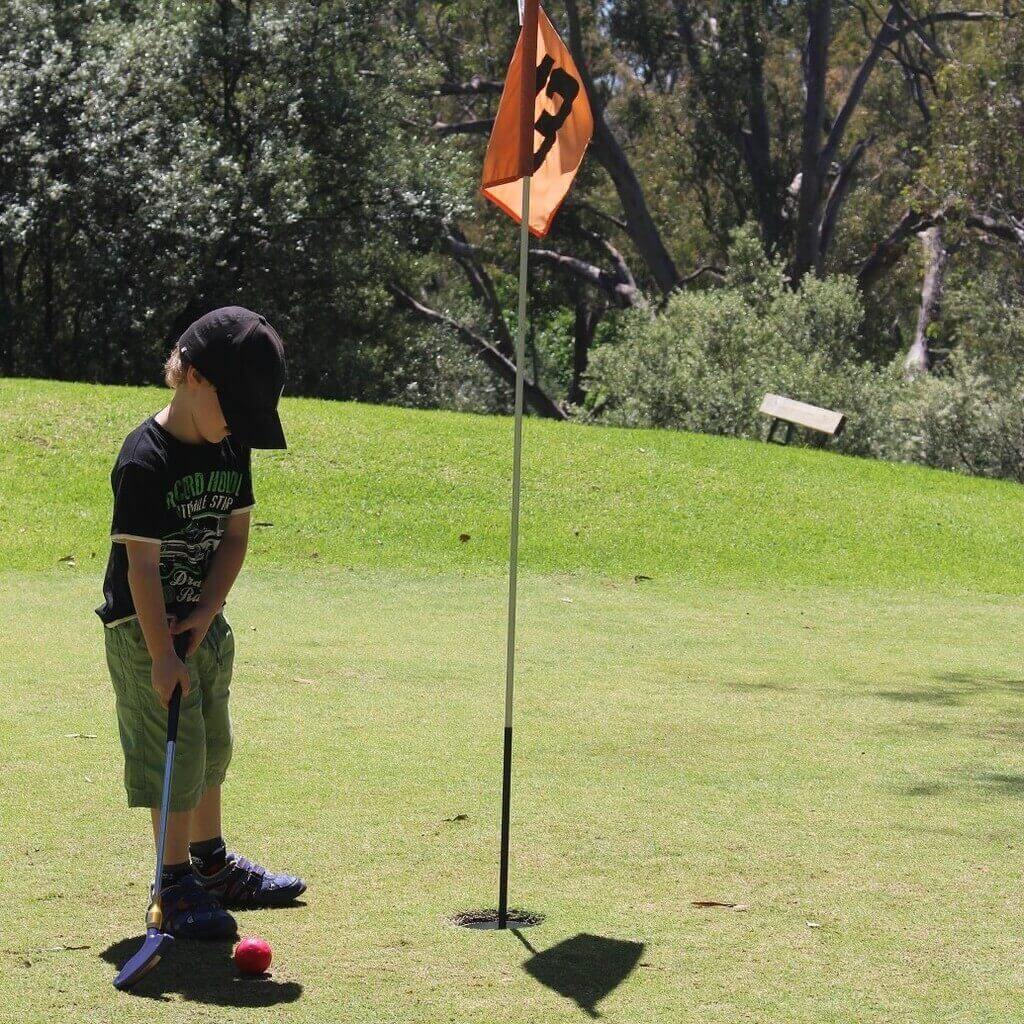 Taphouse at Mulberry on Swan has an Australian themed mini golf course amongst the gum trees, right next to their beer garden. The Vines is home to a tee-riffic custom made golf course, which has to be one of the very best in Perth. Will you be the family golf champion? Read more in my blog.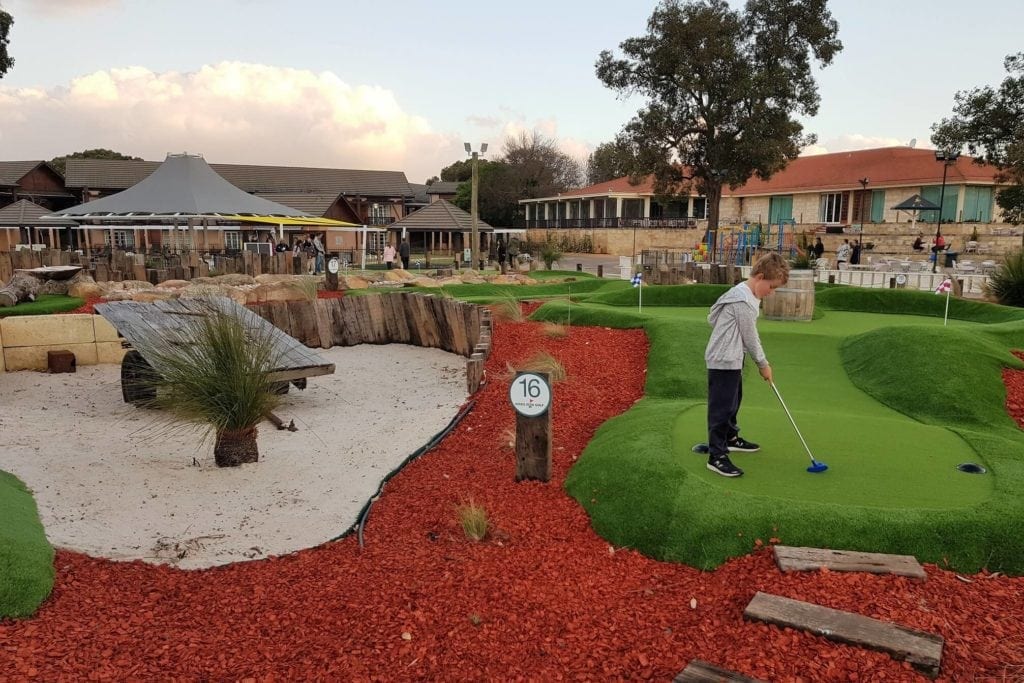 Swan Valley Self-Drive Trails
Experience the Swan Valley's many delicious delights by following one of their many drive-yourself trails. The fun Great Valley Rally is a family activity that you can solve together, following a trail of clues around the Swan Valley. The journey takes you to ten checkpoints to explore. Make a day of it and pack a picnic to have along the way. When you complete the trail, which takes about 3 hours, kids will be presented with a certificate and prize to remember your day!
Drive the Swan Valley Fresh Seasonal Produce Trail with your family! The Swan Valley is not only brimming with wineries and lush vineyards, it's also an amazing fresh food region right on our doorstep. It's a brilliant excuse to stop at the roadside fruit and veg stalls.
The scrumptious Sweet Temptations Trail is a mouth-watering artisan adventure that takes you to some of the Swan Valley's sweetest spots. The tour focuses on tasting local produce that both big and little sweet-tooths will love. So what are you waiting for? Jump in the car and discover the sweeter side of the Swan Valley!
Eating in the Swan Valley
Of course, being a wine destination, there are a load of wineries, breweries, cafes and restaurants where you can stop for a big breakfast or long lunch. So many of these venues have families in mind with menus, high chairs, play corners and epic playgrounds too. Our favourites have to be Bailey Brewing Co, Oakover, Maison St Horne and Sandalford. See our big guide to dining with kids in the Swan Valley here.
Shop in the Swan Valley
Did you know that there's an indoor market in the Swan Valley? The Swan Settlers Markets is housed in the historic Swan Settlers Co-op. The stalls at the Swan Settlers Markets are run by artisans that make their own goods. There's a lot to discover at the markets, including locally made products from local wines to art, crafts and handmade goods. Plus there's a kids playground too. Find out more in our blog.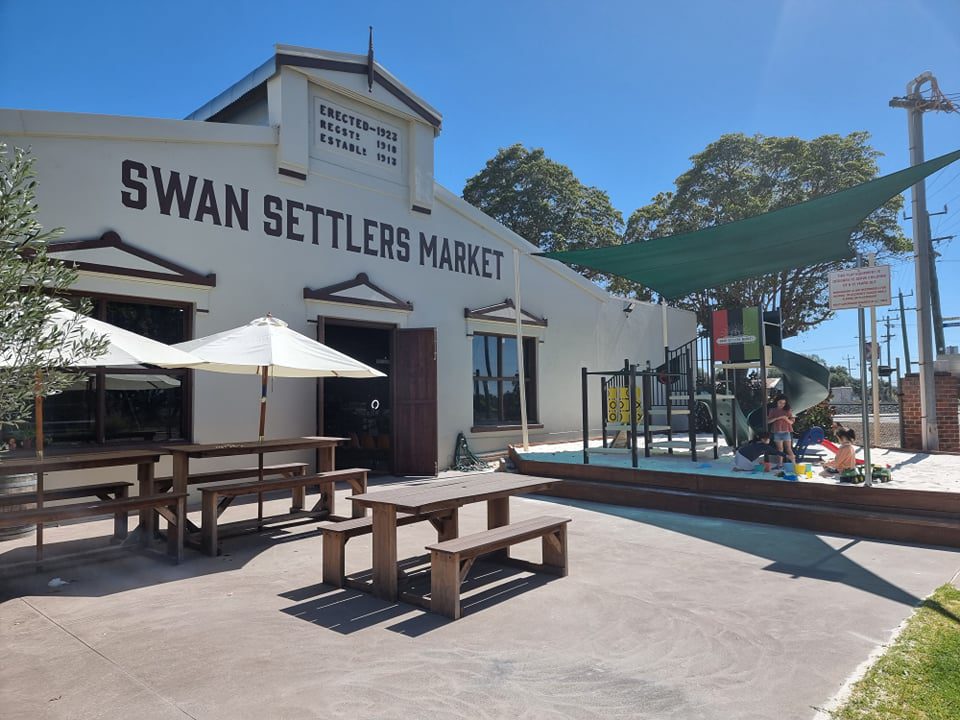 Swan Valley Station is a brilliant find in the Swan Valley. The garden centre with gift shop and café is so family friendly. Kids will love the large, shady play area, as well as meeting all the farm animals and having a toddle around the Marron Lake and Sculpture Trail! We think it's a great spot to organise a catch up, find a shady spot outside and enjoy a cuppa while the kids play. Find out more in my blog.
Stay in the Swan Valley
From top hotels, to caravan parks, there are so many options for families that want to stay in the Swan Valley. The Novatel The Vines is a beautiful place to stay – especially if you love mini golf! Kids will love their pools too. Find out more in our blog.
Discovery Park Swan Valley is in the heart of the valley. The caravan park has multiple options for accommodation, from powered grass sites, unpowered sites, standard cabins to deluxe cabins and some are pet friendly. Kids will love the pool in summer and there are also two playgrounds. Find out more in our blog.
Have we missed any of your favourite things to do with kids Swan Valley? Let us know in the comments below!
Find more places to eat in the Swan Valley here.