Swan Valley Tourist Attractions – there's so much to do in the Swan Valley with kids, we're spoilt for choice!  So we've come up with our top 10 favourite things to do in the Swan Valley.
SWAN VALLEY FOOD AND WINE TRAIL
Experience the Swan Valley's many delights by following the award-winning Food and Wine Trail. The 32 km scenic loop takes in more than 150 wineries, breweries, fine restaurants, cafés, galleries, shops and roadside stalls. The trail is well sign-posted and works in conjunction with the Swan Valley Guide and maps.  It's designed to help you plan your own unique food and wine experience as you explore the Valley. For more info contact the Swan Valley Visitor Centre
For some energetic outdoor fun, put your strategic combat abilities to the test at Paintball Skirmish . Choose between themed playing fields such as Sniper Woodland, Capture the Village, Double Decker Bus Siege and Storm the Castle. A brief training session will tell you all you need to know, after which you'll be kitted out in camouflage, protective face masks and chest plates and given a semi-automatic paintball marker. Over four hours you'll play ten missions while trained referees supervise and enforce safety rules. Individuals and groups or parties can be catered for, with morning and afternoon sessions, 7 days a week. Players must be 12 yrs + to participate. Bookings essential.
CHOCOLATE FACTORIES
There are not one but two Chocolate Factories in the Swan Valley – for chocolate lovers these are heaven-sent. Eat chocolate, drink chocolate, buy chocolate and watch it being made… Both venues have lovely cafés with outdoor tables to sit and enjoy a meal at: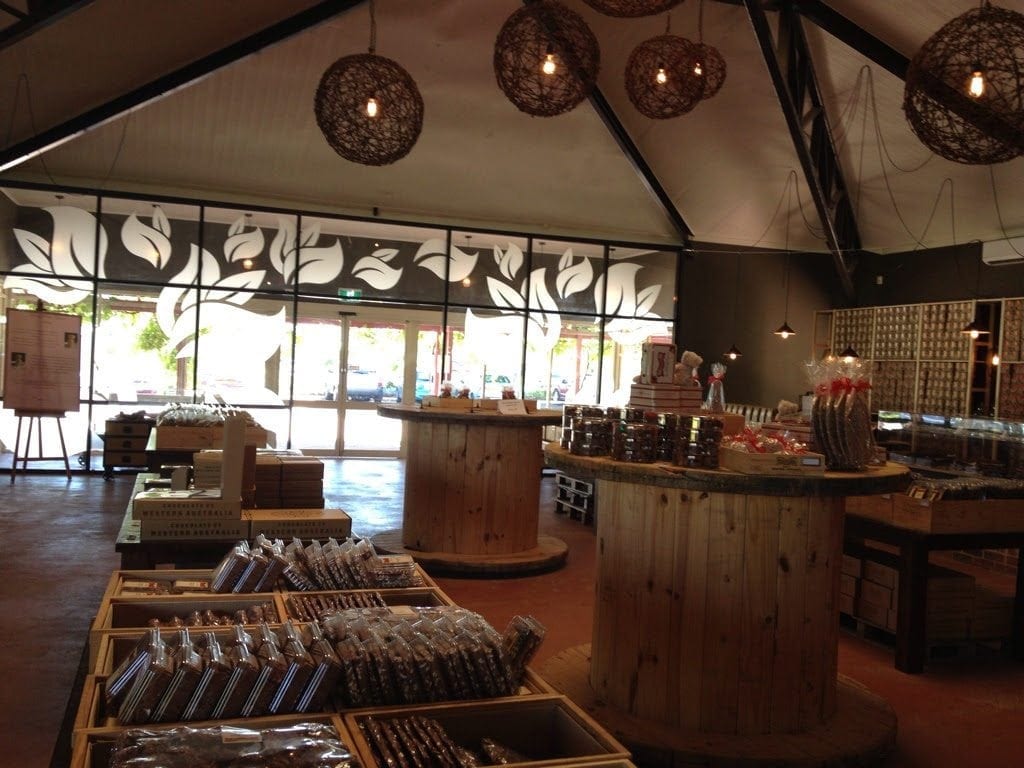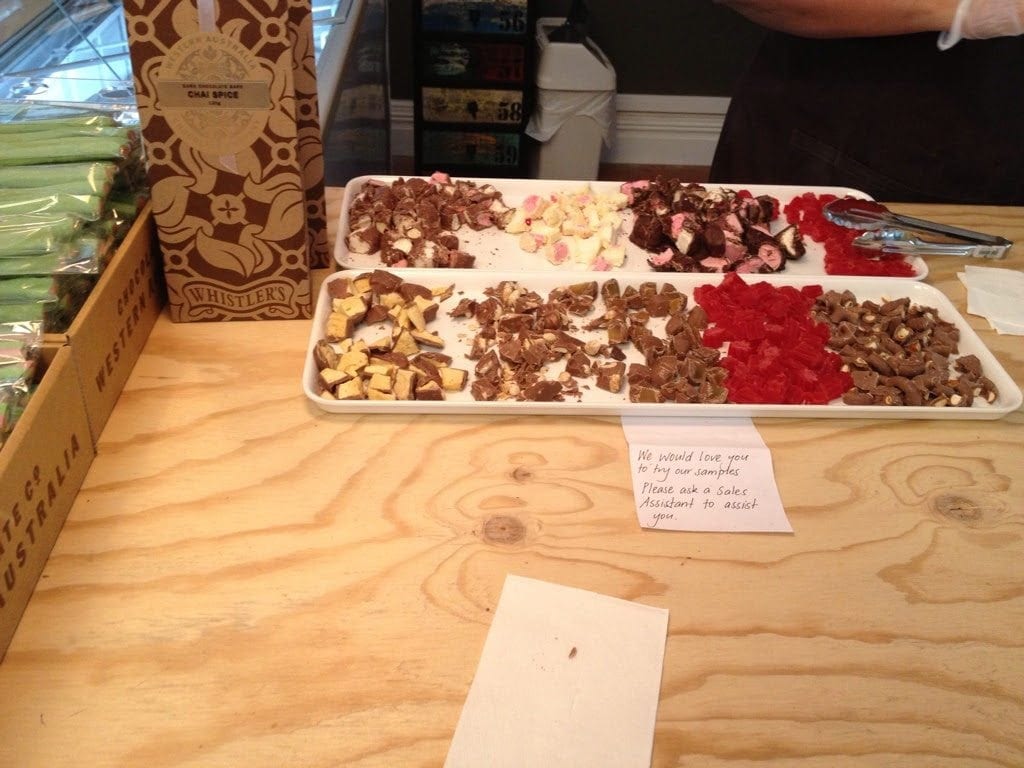 A visit to the Swan Valley on a hot day begs for a stop at this great ice cream café located on a large property with a rustic outside playground for the kids. Choose from over 60 delicious gelato and sorbet flavours, or if you're feeling decadent have a waffle or pancakes. Other light meals are also available. Oggie's ice-cream is 100% home-made on the premises using the highest quality local and Italian products. Most are gluten free too. 
SWAN VALLEY CUDDLY ANIMAL FARM
This animal farm is a hit with the kids. It's outdoor paddocks feature Alpacas, ponies, donkeys, sheep, emus, pigs, lambs, goats, chickens, peacocks and turkeys to name a few. Indoors in the "cuddling area" you can stroke and feed guinea pigs, rabbits and chickens – you can grab a food bucket when you buy your ticket. There is a free tractor-train ride which regularly journeys around the farm (adults can accompany their kids). Pony rides cost extra for a gentle saunter around the grassy picnic area. There are various swings and play areas as well as a Bouncy Castle included in your ticket cost.
If you don't mind scaly creatures, then The WA Reptile Park is the place for you to see and even hold and touch them! From cuddly pythons, scaly lizards and venomous snakes to freshwater crocodiles and boa constrictors this family-run Reptile paradise will entertain you. The Park also has wombats and dingos. The passionate staff is knowledgeable and friendly and willing to answer any questions. Feel free to bring your own picnic or use the BBQ facilities and relax in the picturesque banksia woodlands picnic area. The Park is wheelchair and pram accessible.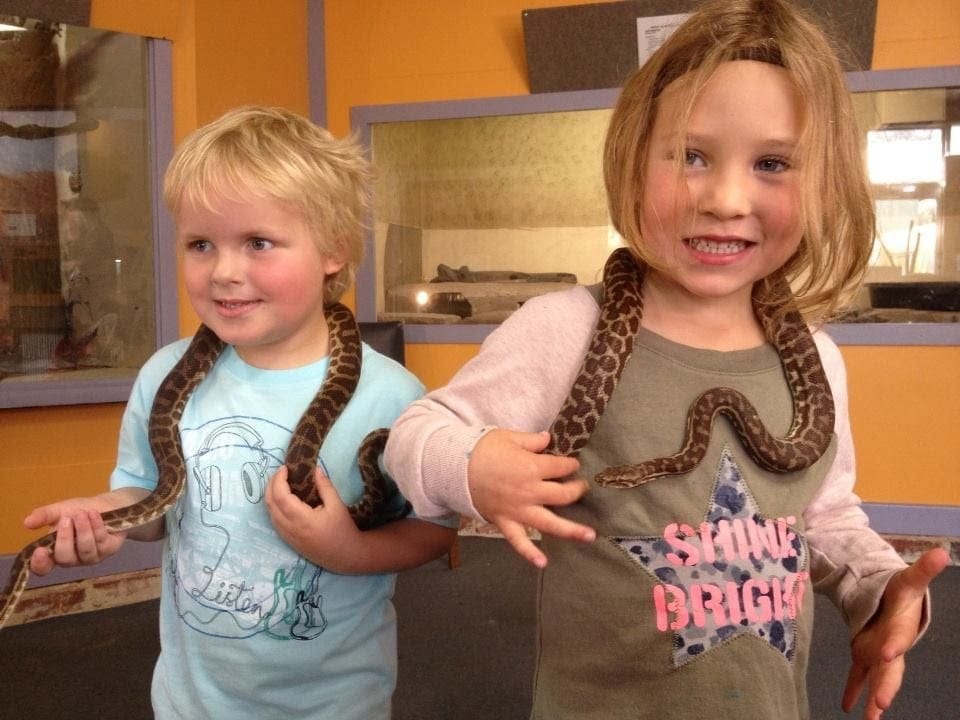 Swan Valley Wagon Trails provide unique tours of the Valley. The charming Clydesdale-drawn, fully upholstered wagons are weatherproofed against wind, rain and sun and operate in all seasons. Sit back and soak up the ambience and scenery as you listen to informative commentary. Choose between a Morning or Afternoon Trail. each lasting about 3 ½ hours. During both tours you will sample local produce such as olive oil, fruit, jam and wines.
They also offer a Romance Package if you want to go kid-free – a private horse drawn carriage ride through a beautiful lakeside bird sanctuary and vineyard, culminating in a wine-tasting and private picnic!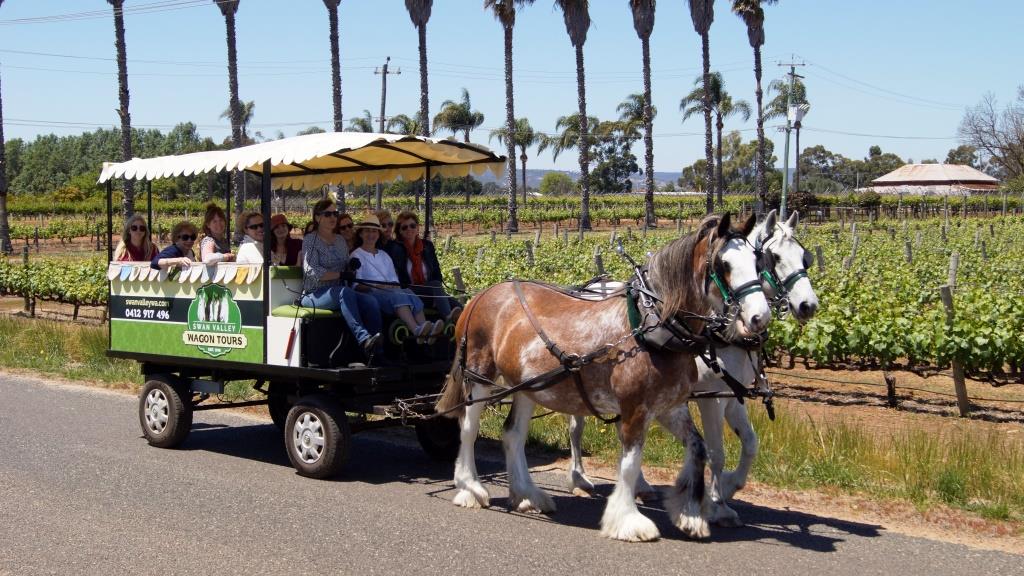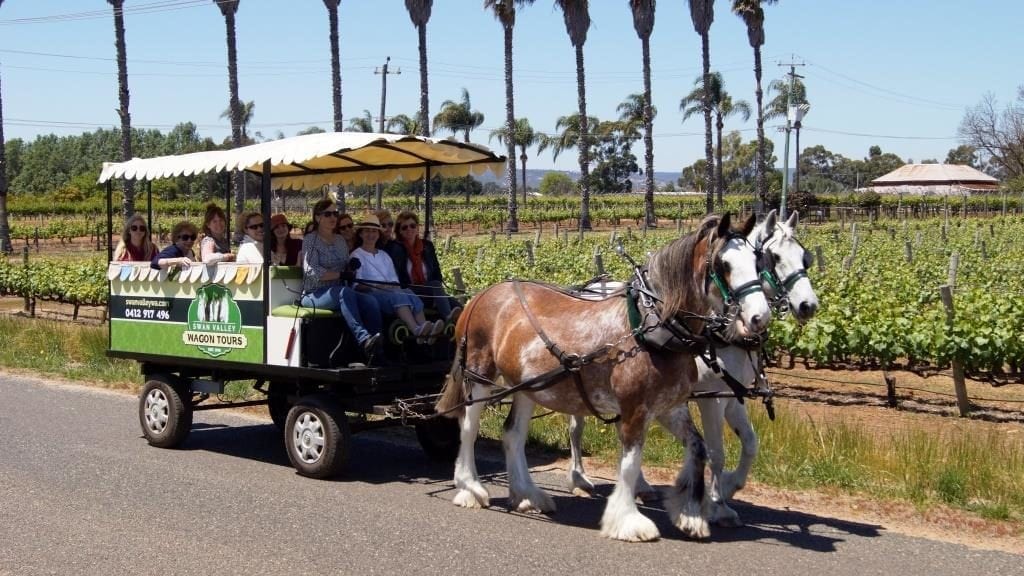 OASIS SUPA GOLF AND ADVENTURE PUTT MINIATURE GOLF
Try your hand at Supagolf – a modified form of golf where the golf clubs have oversized plastic heads and the ball is also oversized, softer and made of rubber plastic. It is much easier to play than traditional golf and great fun for a family outing (ages 6+). The 18 hole golf course has bunkers and water traps – you can also play 9 holes only if you prefer. Bookings essential. At the same location you can also find a Miniature Adventure Putt course set amongst pretty gardens and water features, which is suitable for ages ages 2+. The putters and balls are brightly coloured; bookings not required. There is a Kiosk with food and drinks, or make use of the picnic benches located next to the children's playground.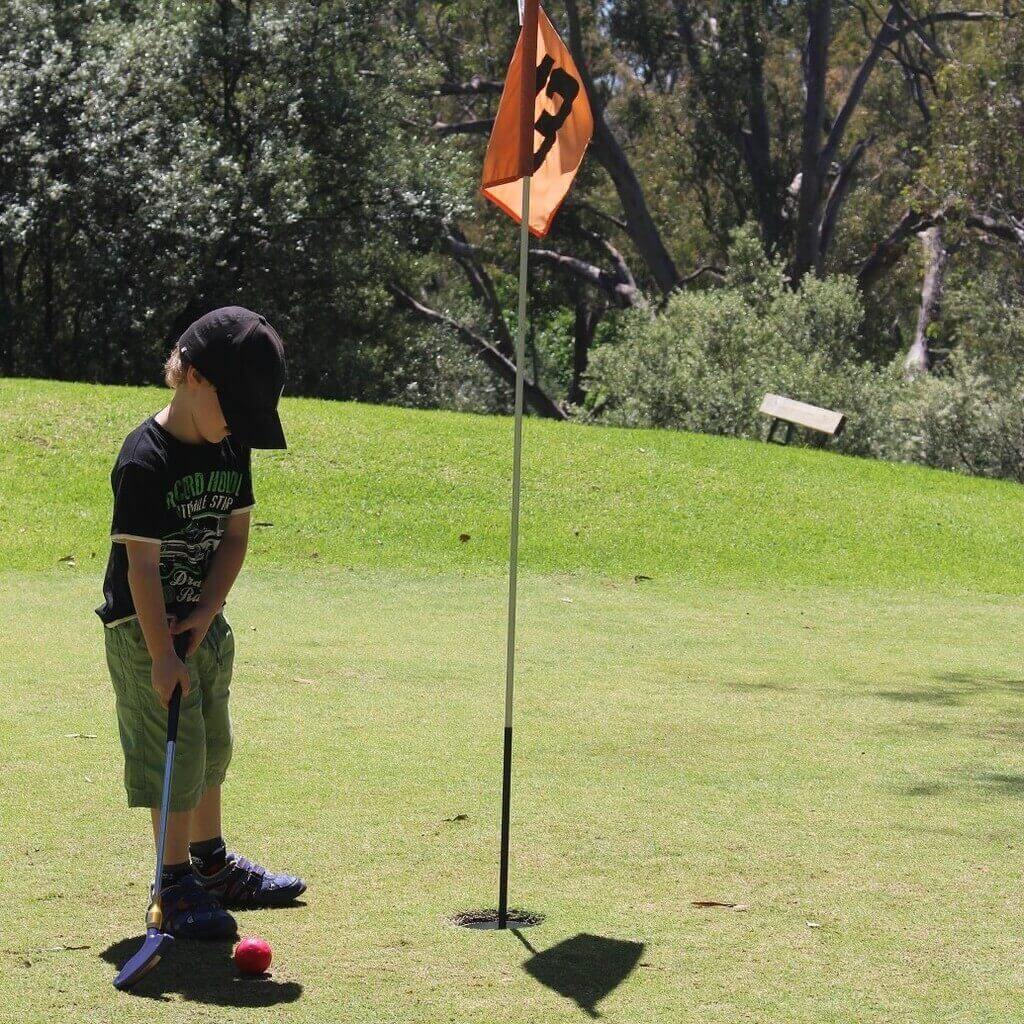 AMAZING VALLEY CHASE
To do this fun Valley Chase you will need a car to follow the trail of clues. The trail begins at the Swan Valley Visitor Centre where you will be given a map and clue sheet. Taylor Tortoise will guide you around the many attractions of the Swan Valley, as you follow the clues to uncover the answer to Taylor's mystery riddle. Your journey takes you to ten checkpoints in total, and you can stop and explore each one. Make a day of it and pack a picnic to have along the way. The Valley Chase is not a race – it takes an estimated 3 hours to complete but you can take as much time as you need, even finishing it on another day if you want to. When you complete the trail you will be presented with a certificate and prize to remember your day.
Located within Whiteman Park, this family-run wildlife park features over 200 species of birds, animals and reptiles in a walk-through environment. Allow at least 2–3 hours to have a good look at everything the Park has to offer. Meet the Koalas at daily viewing times and have your photo taken with them. Feed the Kangaroos in their enclosure as they roam freely around you. You can also see fun Wombat & Friends Shows and other animal presentations at certain times.
An extra attraction is Molly's Farm – an interactive farmyard in which you can meet and feed the animals: pigs, llamas, ponies, goats and sheep amongst others.
There is a simple kiosk within the park for snacks and drinks, and a souvenir shop. Prams and wheelchairs have easy access.
Find more places to visit in the Swan Valley