The Swan Valley Cuddly Animal Farm is a favourite amongst Perth children. Here you can get up close with all the friendly farmyard animals.
The kids run for the barn full of bunnies, guinea pigs, chickens, birds and more. Here the kids can go into the enclosures and sit down and cuddle a bunny or chick.
There are free buckets of food (bread, cabbage etc) to feed the bunnies, guinea pigs and birds. This area is full of baby animals too, so you may even spot a piglet or lamb.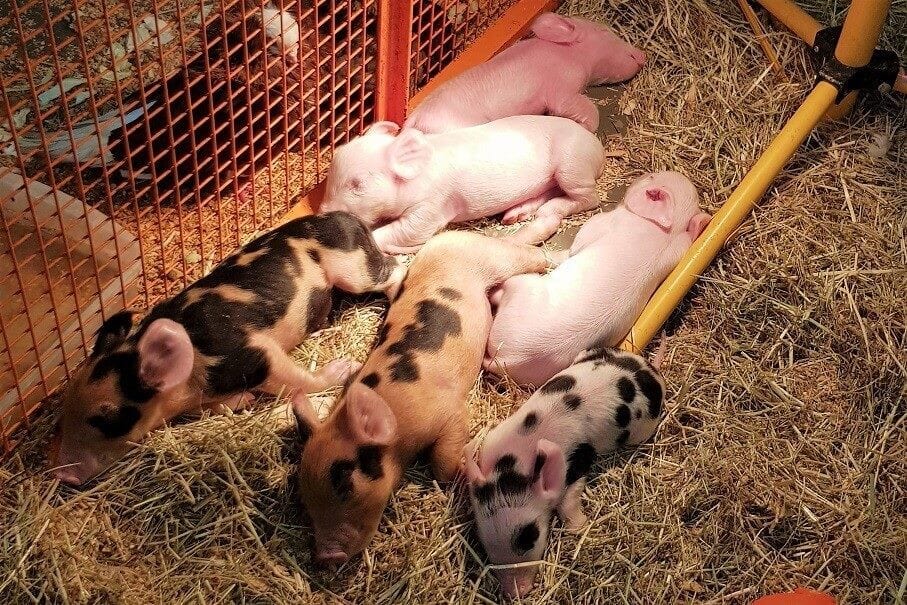 It's also air-conditioned in warm weather. The kids loved the 'cuddling area' and were very gentle with the animals. Who were all very calm around little children.
Outside, there's a large area of chicken coops, pigsties, aviaries and paddocks. The pathways allow for easy access for prams and wheelchairs.
As you walk around you'll find an array of animals, up high and down low.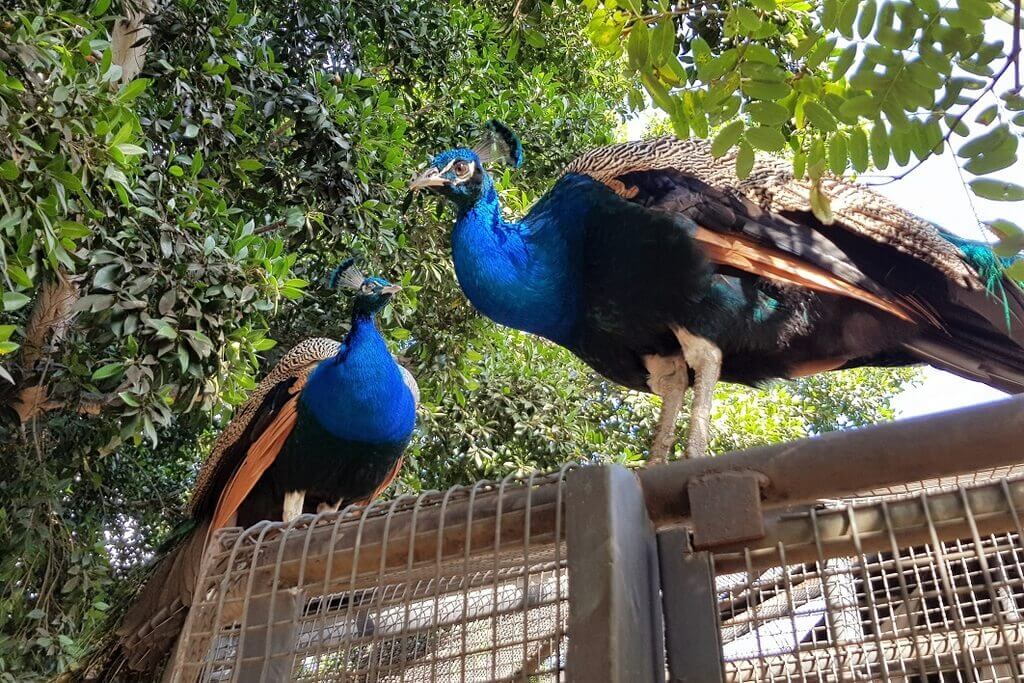 There's alpacas, ponies, donkeys, sheep, emus, foxes, calves, pigs, lambs, goats, chickens, hens, roosters, peacocks, turkeys and a couple of kangaroos.
You can enter the majority of the enclosures, with just a few exceptions.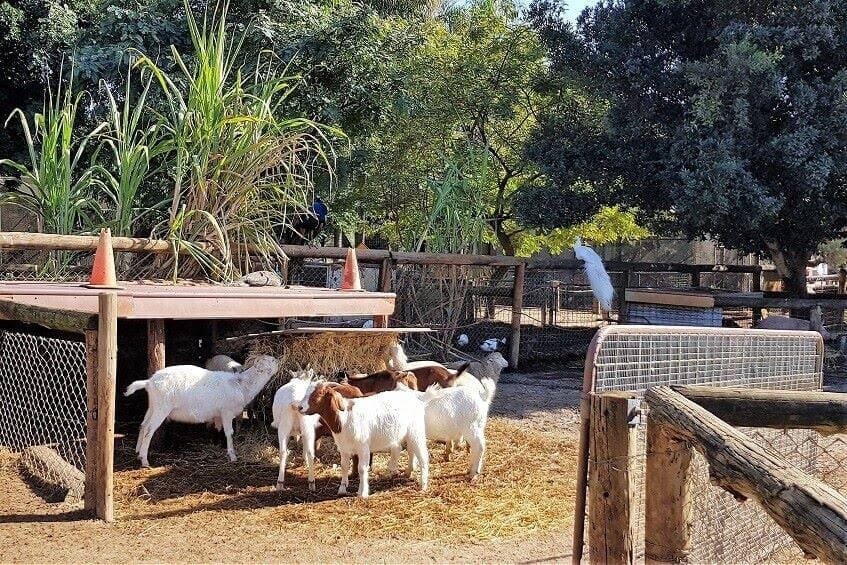 Little Chef's favourite enclosure was full of kids (the baby goat kind!). They're so cheeky and inquisitive – a bit like my son!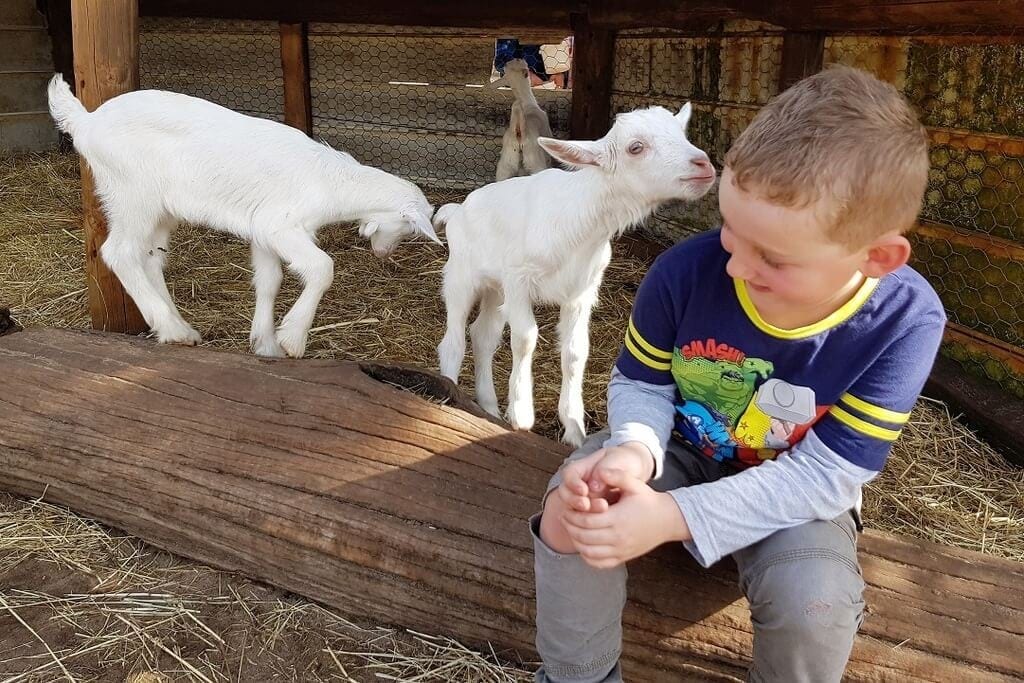 The free tractor rides around the farm are a big hit with the kids. The tractor tows a long "train" and the kids can ride as many times as they like.
It takes you on a journey around the farm and adults are welcome to ride too.
There's a covered play area with a bouncy castle. I found it difficult to drag my son of this – he was having so much fun!
There is a fenced play area, with play equipment featuring a couple of slides, swings and more.
And a BIG red tractor!
We were at the Swan Valley Cuddly Animal Farm for a few hours and there were a few free bottle feeding sessions held during this time for the lambs and kids (baby goats!).
The staff are really good at making sure everyone gets a turn.
There's free tea/coffee for the grown-ups. There's no café at Swan Valley Cuddly Animal Farm, though picnics are welcome and they also have BBQs to use, free of charge. On the day that we visited, there was a small caravan selling coffee, ice cream, hot dogs and more.
There are plenty of shaded picnic tables dotted around the farm. You'll even find picnic tables in a couple of the fields with the animals in.
Pony rides are available on weekends and school holidays at an extra charge of $5 per child.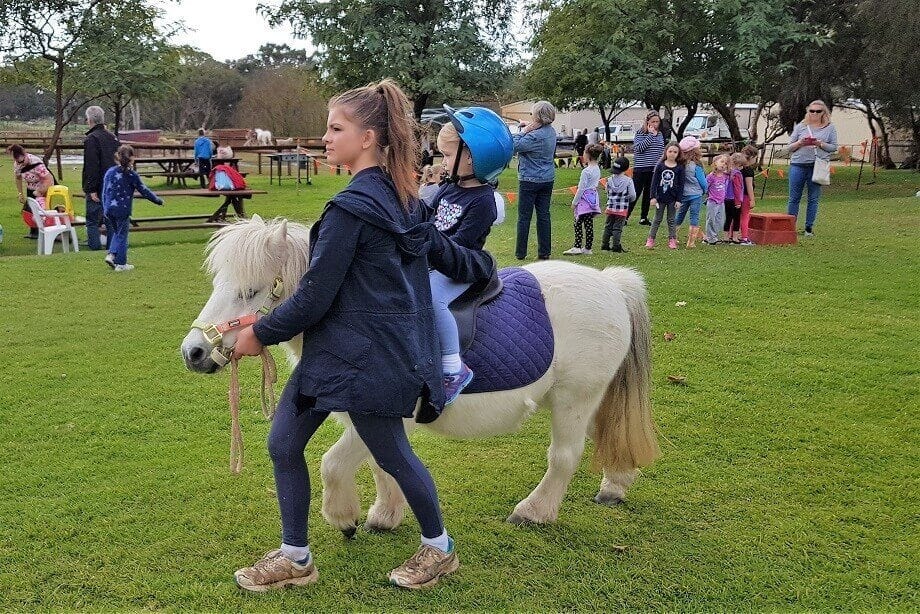 There's a merry go round and each child gets a free ride.
We were there with a large group, which had use of the enclosed pavilion. Perfect for a birthday party get together or other large gatherings. Hire of this area also includes tables, chairs, food and gift tables, a microwave oven, small grill oven and a small fridge.
The Swan Valley Cuddly Animal Farm is lots of fun and it's a great value day out (under 2yrs go free). Children and adults alike will love meeting all the beautiful animals!
Find more places to visit in Perth with kids
Find more things to do in the Swan Valley