Beneath the limestone ridge which forms Cape Naturaliste, lies Ngilgi Cave at Yallingup. Discovered in 1899, Ngilgi Cave (formerly known as Yallingup Cave) is one of Geographe Bay's most renowned tourist attractions. The cave was one of Western Australia's first tourist attractions frequented by honeymooners to the region who explored it via candlelight over around 8 hours. These days the self-guided tour takes around an hour, however you can stay in the cave as long as you like.
The tour begins with an introductory talk from the cave guide while being led down into the first chamber or 'The Amphitheatre'.
Visitors can then explore at their own pace, while another guide stationed in the centre of the cave can answer questions and provide more information on the many beautiful areas within the cave. Make sure you take the time to have a lay down in the amphitheatre and stare at the marvel that is the decorated ceiling. Even belt out a tune to hear the amazing acoustics the cave offers.
The kids will love descending staircases as the world of crystals and shapes opens up. There is also a 15m tunnel crawl you can explore. This is one that our little one went back to numerous times.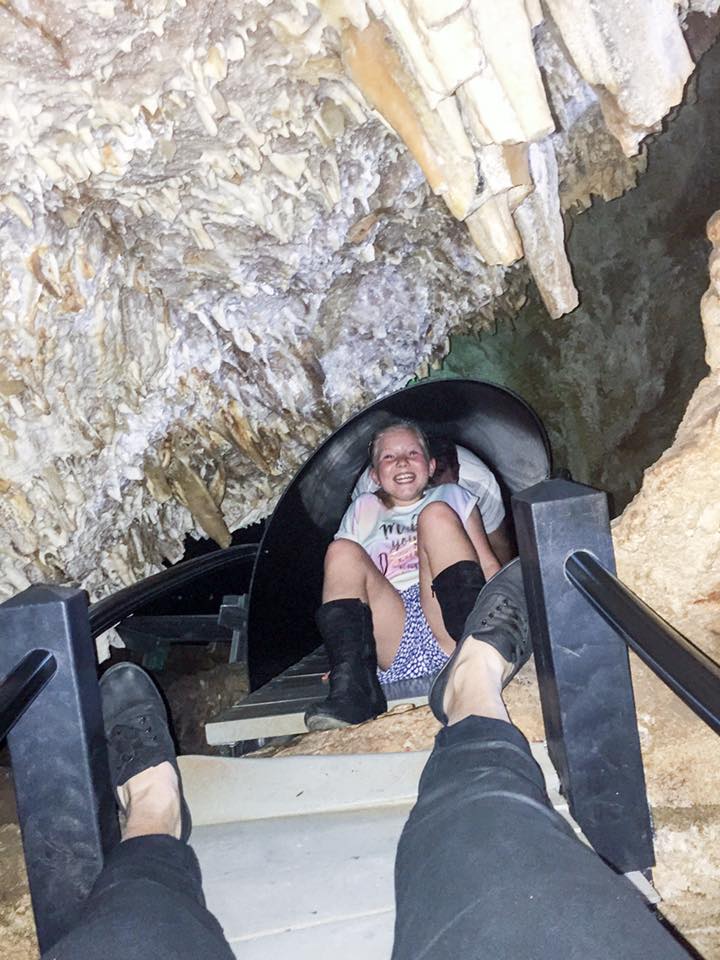 The cave also offers extended tours of longer duration which involve safety gear and full guidance. These are available for children 12 years and older and take many hours to complete. Bookings are essential for longer guided tours.
Ngilgi Cave Opening Hours
9:00am – 5:00pm daily.
Semi-guided tours depart every half hour, 9:30am to 4:00pm.
Additional tour times are available during holidays. Closed Christmas Day.
Location
76 Yallingup Caves Rd, Yallingup, WA, 6282. Just 10 minutes drive along Caves Rd from Dunsborough.
www.margaretriverattractions.com/caves/ngilgi-cave
www.facebook.com/Ngilgi-Cave