Looking for the best things to do with kids in Fremantle? You've come to the right place! Whether you're looking for a day out filled with fascinating facts from WA's past, or a tone of family fun with exciting activities and playgrounds, we've covered all bases for a family day out in Freo that will be packed full of memories.
Playgrounds In Fremantle
Walyalup Koort Play Space
The vibrant Walyalup Koort Play Space Fremantle opened in 2022! Found in Freo's heart, the Kings Square play space has been inspired by the port city's industrial history and close links with nature. There are colourful cranes, bridges, train tracks and shipping containers, as well as natural elements like water and trees. The fun play area has been created for toddlers through to primary school aged children to explore.
See more in our blog.
The Esplanade Park Playground & Youth Plaza 
The grassy Fremantle Esplanade is a spacious spot found between Marine Terrace and the Fishing Boat Harbour. The trusty children's playground is always worth a play, from little one's that love to swing, or the bigger kids that can climb to the top of the spiderweb climbing ropes. There's a kiosk for drinks and light meals, or why not take a picnic. Little skaters will also love the brilliant skate park area. See more in our blog.
Fremantle Museums
WA Maritime Museum 
The brilliant Western Australian Maritime Museum dives into Fremantle's past, present and future as a coastal city and busy port. From leisure boats to commercial pearl luggers and fishing boats, the fascinating and interactive museum inspires visitors to discover WA's connection to the sea. The museum is also home to an Oberon class submarine, the  HMASOvens (tours for kids years and older), as well as many other iconic vessels from WA's maritime history. Open Daily, 9.30–5pm. Find out more in our blog.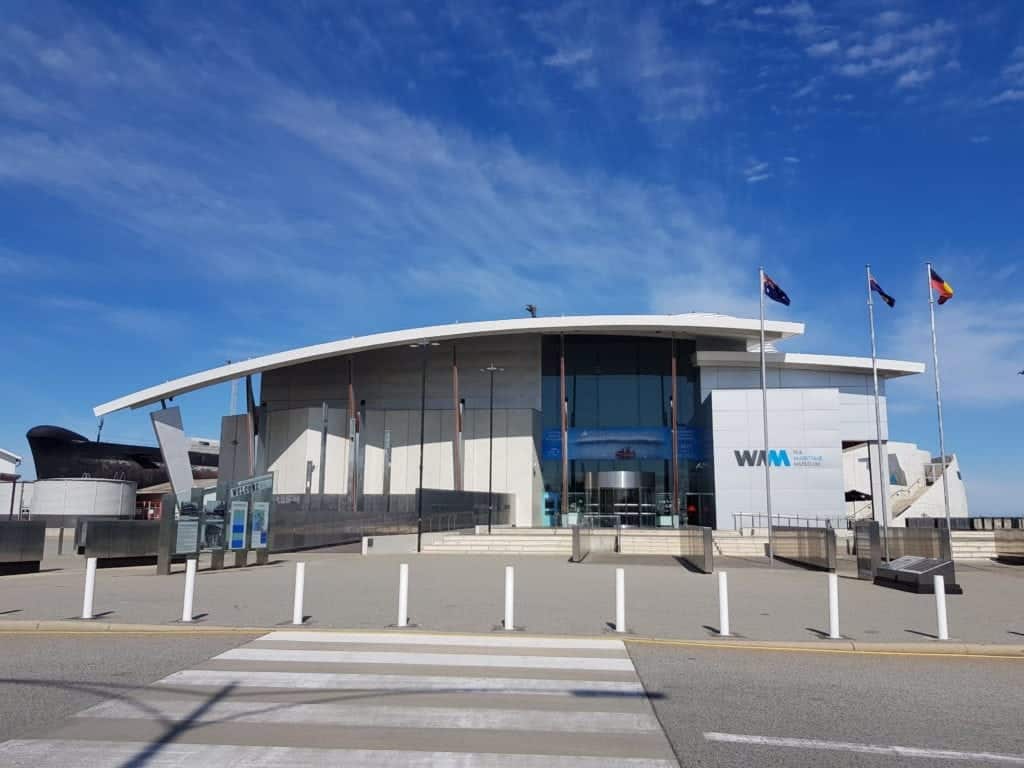 Fremantle Prison
WA's only World Heritage listed building, Fremantle Prison, is a captivating (and sometimes spooky) piece of WA history. Step inside and be transported back in time, to a not-so-distant past – it only closed as a working prison in the 1990s! The knowledgeable guides have amazing prison tales to tell on the tour – there are several different themed tours. How about taking a Torchlight Tour at night, or a Tunnels Tour exploring the labyrinth of passageways below the Prison? See more in our blog.
Shipwreck Galleries 
The Shipwreck Galleries are found in a 1850s era Commissariat building, right next to Fremantle Harbour. Steeped in history, the galleries house hundreds of relics  (and their stories) from ships wrecked along WA's treacherous coastline. These include the original timbers from the Batavia that was wrecked in 1629, and artefacts from the Dutch shipwrecks Zuytdorp, Zeewijk and Vergulde Draeck. Entry is free but there is a suggested donation of $5, which is well worth it for viewing all the fascinating exhibits. See more in our blog.
The Roundhouse
WA's oldest building, the Roundhouse is perched on a hill near the Fishing Boat Harbour. Dating back to 1831, it was first used as a convict jail, then it housed the Water Police, and later was preserved as a heritage building. A visit doesn't take more than half an hour, it's so small, and the views over the town and ocean make it worth climbing all the steps to the top. Cost of entry is a gold coin donation and the knowledgeable volunteer guides make it fun and interesting. See more in our blog.
The Army Museum of WA
The Army Museum of Western Australia is located in the historic Artillery Barracks that date back to 1910. The collection  includes artefacts from both World Wars as well as the Korean, and South Vietnam wars. There are displays depicting life as a Prisoner of War, and life in the Trenches of the First World War. You can also view army vehicles, artillery and other military hardware on the parade ground in front of the building.
Freo Fun
There's lots of things to do in with kids in Fremantle – from cinemas, to escape rooms, a new Holey Moley (at the FOMO precinct) and a brilliant state of the art Timezone! See more in our blog.
The Fremantle Tourist Wheel 
Meet under the Ferris Wheel for a fabulous view of Fremantle. It's 46 meters high and boasts 36 gondolas (with 6 people per gondola). It is lit up with hundreds of lightbulbs at night. How many Freo landmarks will you spot during the 10 minute ride?! See more in our blog.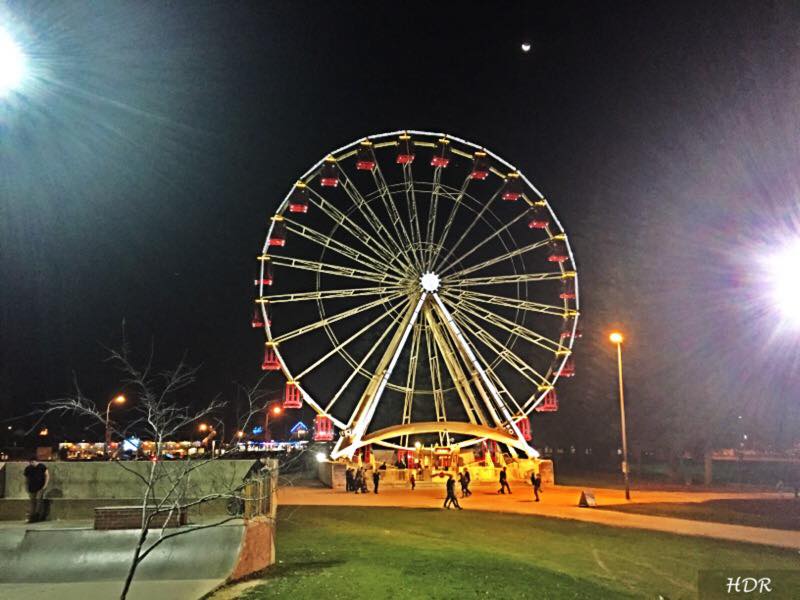 Fremantle Library
Take you little book lovers to Fremantle Library, at the Walyalup Civic Centre, in the heart of Freo. The impressive space has some wonderful areas for children to discover a book, to inspire and create, and to relax. Want to become a member? Membership is free for all West Australian residents. This also gives you online access to free ebooks, audiobooks, movies and emagazines. Plus you'll get access to its many activity classes for kids. More on our blog.
Fremantle Leisure Centre 
Cool off at Fremantle Leisure centre! Have a splashing good time with your fam at this indoor/outdoor center – meaning you can swim and play all year round. More on our blog.
Fishing Boat Harbour
Fremantle Fishing Boat Harbour is home to over 400 fishing boats and surrounded by boardwalks, restaurants, cafés, bars, entertainment and accommodation. The working harbour is abuzz with fishing vessels and daily fishing industry activities that are fun for the kids to watch. It's the best place to have a yummy Fish and Chips for lunch, or grab an ice cream.
Things to do with Kids in Fremantle – Shopping
Fremantle Markets
The historical markets are a must stop when in Fremantle! Open Friday through to Sunday (and some public holidays) a family wander around the quirky spot is sure to interest kids and adults alike. As well as toys, gifts and local art, you'll be tempted by the aromas coming from many tasty food vendors from all around the world. See more in our blog.
The Pickled Fairy and Other Myths
This Freo favourite has been around for decades. The Pickled Fairy and Other Myths is a whimsical gift shop and an Aladdin's cave for little fairy lovers, with many gorgeous mythical inspired gifts and so many dress ups! Little ones will be tickled pink to meet a fairy in person too. See more in our blog.
Paperbird Books
The cute a a button Paper Bird book shop is an independent specialist children's bookstore in Fremantle. Stocking quality children's books, with a strong focus on Australian authors and illustrators, it is well worth checking out with your little bookworms. See more in our blog.
Want to know the best kid friendly places to eat in Fremantle? See our guide here.
Have we missed your favourite things to do with kids in Fremantle? Let us know in the comments below!