Did you know that there's an indoor market in the Swan Valley? Opened in 2019, The Swan Settlers Markets is housed in the historic Swan Settlers Co-op. This was built in 1923 to process currants and sultanas grown on surrounding farms. This huge building was in operation right up until 2007.
2007 was also the year the old Midland Military Markets burnt down, and the new markets have the same manager. Now, the building has had an impressive $2.5 million upgrade, with lots of rustic jarrah and corrugated iron giving it an unmistakable Swan Valley vibe.
Where a lot of markets around Perth are overtaken by $2 shops and overseas products, the stalls at the Swan Settlers Markets are run by artisans that make their own goods. There's a lot to discover at the markets, including locally made products from local wines to art, crafts and handmade goods.
Annie's Collective Wonderland is large vintage treasure-trove full of retro goodies, as well as second hand books.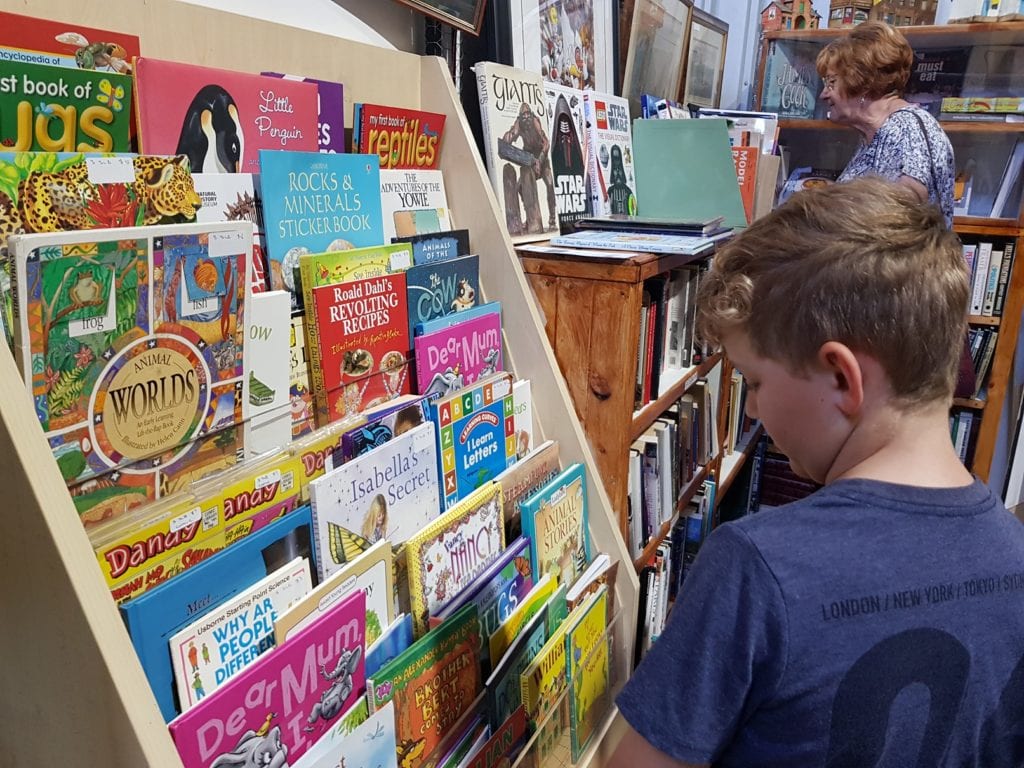 If you love food there's everything from a butchers to lip smacking sauces. There's lots to satisfy sweet tooths too. Take your esky along to stock up on fresh, locally grown fruit and veg, including organic produce.
And why not stop for a bite to eat. Award winning BBQ by Gryphon Smokehouse offers some drool worthy slow cooked meats.
For kids there's been additions of a shaded sand-fall playground – perfect for kids aged up to about 10 years old.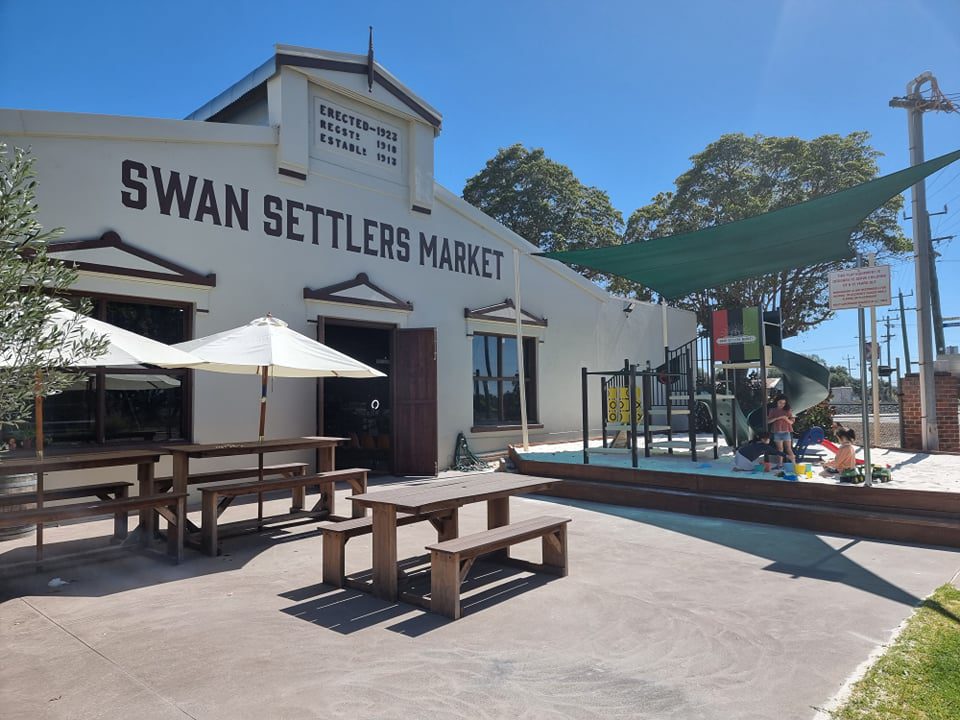 There's a lovely indoor cubby house, complete with play kitchen, perfect for tiny tots.
There is a huge shaded sandpit, with lots of diggers, buckets, spades and other toys. There are tables surrounding this area, and a little grass, making a nice place to grab a bite to eat with your family.
The weekend we visited, there was also a petting zoo there with fluffy bunnies, ducks and chickens.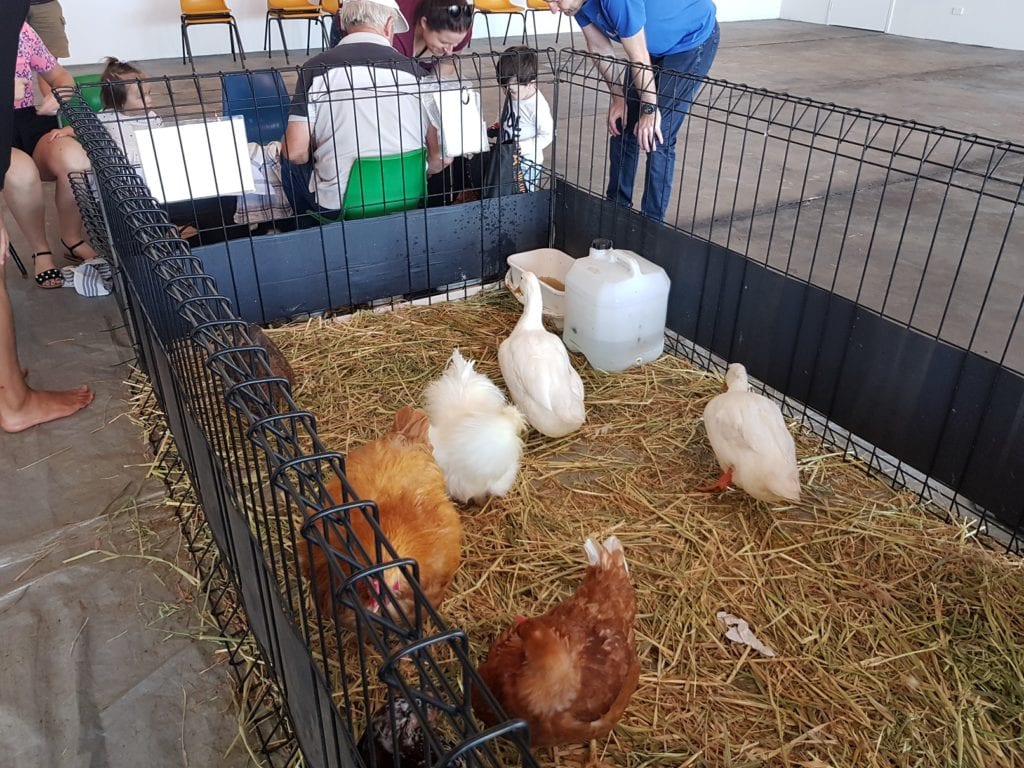 Some of the original farming equipment has been preserved and is on show.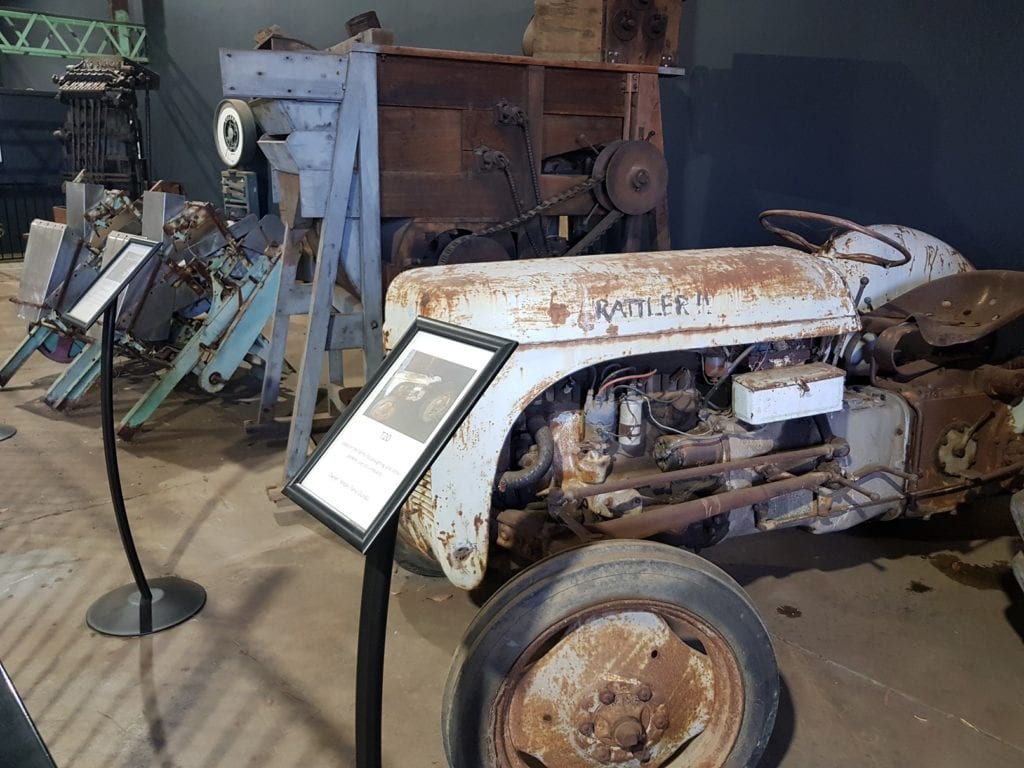 Some machinery has been tuned into a unique interactive coin donation device that kids will love.
The Swan Settlers Markets are open every weekend and are well worth heading to for an authentic taste of the Swan Valley.
The Details
Find Swan Settlers Markets at 124 Lennard Street, Herne Hill.
Open: 9am-5pm. Saturday, Sundays and public holiday Mondays.
Website: swansettlersmarket.com.au
Find more things to see and do in the Swan Valley here.