Maison St Honore is a  delightful Macaron and cake factory nestled in the heart of the Swan Valley. It is a gorgeous cafe with a great kid friendly vibe that feels like you are visiting the French countryside. This is the kind of place that you can relax and chill out as you watch your kids play.
As you walk in, the staff (with awesome french accents) are quick to great you and offer assistance straight away. The food and drinks are well priced especially for being located in the Swan Valley.
Do yourself a favour and try their macaroons! They are only $2.50 each and come in these beautiful wooden style canisters if you buy boxes of 7 or more. They have a reasonable kids menu and for around $10 you can get the kids something to eat and drink. Bottles of water are complimentary and high chairs are also available if needed.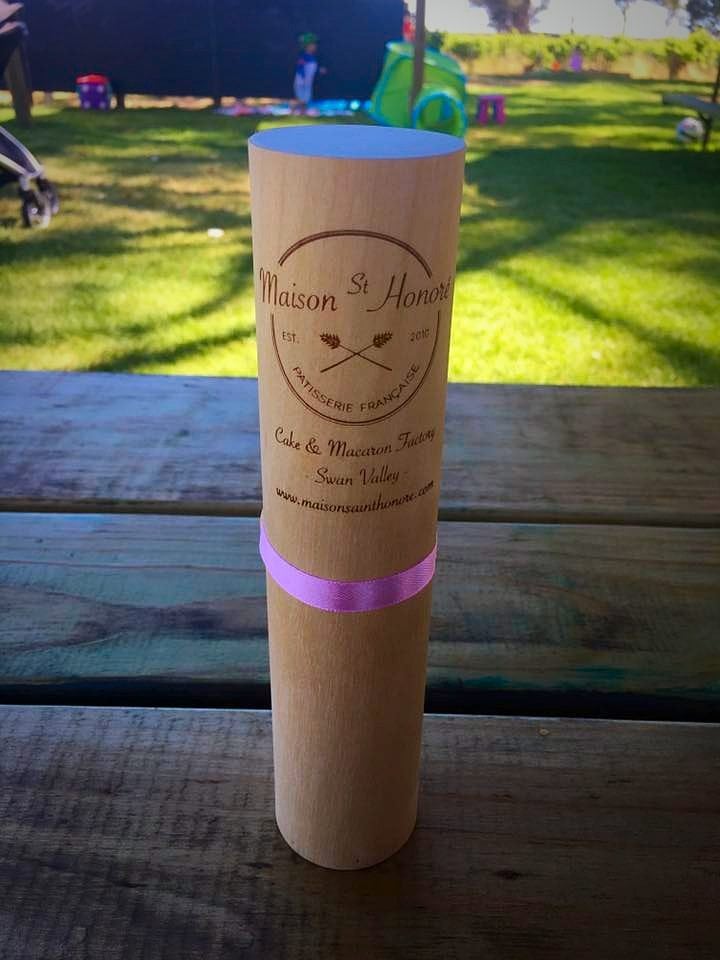 Maison St Honoré is really child-friendly with lush green grass and ample area for the kids to play. They have a great cubby style frame.
They also have a large chalkboard set up, as well as sand pit area for the kids to run around and explore. There is a basket full of rugs so you can set up a nice picnic on the grass and kick a ball around with the kids. They even have a water bowl set up for any fur babies that you bring with.
There is a delightful gift shop located inside with wonderful gift ideas and yummy treats. The toilets are not clearly sign posted yet but they are located through the back part of the cafe. They were nice and clean plus a baby change table is located in the disabled toilets.
Maison St Honoré is located at 100 Benara Road, Caversham, opposite the Big 4 Caravan Park. Parking is limited but this place is most certainly well worth the effort!
Find more family friendly restaurants
Find more things to do in the Swan Valley