The Swan Valley is an excellent place to visit with the family, there's so much to see and do and well worth a day trip.  Here's our ultimate guide to the top 10 Swan Valley Family Friendly Restaurants including cafes, wineries and breweries.
Carilley Estate
Lot 23 Hyem Road, Herne Hill
(08) 9296 619
Carilley Estate is a winery and restaurant with sweeping views of vineyards and gardens. The restaurant caters very well for kids with an outdoor playarea consisting of a small spidernet climbing frame covered by shade sails, a cubby house and small playframe suitable for toddlers. There is also a large grassy space for the kids to run around.
Feral Brewing Co
152 Haddrill Road, Baskerville
(08) 9296 4657
Feral Brewing Company is a family owned and operated microbrewery in the heart of the Swan Valley. You can enjoy a good quality hearty meal overlooking the vineyards while the kids run around on the large grassed area or play in the sand pit and on the swings. Small kids will need to be accompanied as the tables are a fair distance away from the play area.
Mash Brewing
10250 West Swan Road, Henley Brook
(08) 9296 5588
Mash Brewing boasts a locally built craft brewery producing a great range of naturally brewed beers. Customers can sit back and watch the brewers in action behind the bar or enjoy a delicious meal from the great seasonal menu. There is a small indoor play area that has two sofas, a table and chairs and a few toys and books. There are also a few Playstations for older kids.
The Laughin Barrel
247 Haddrill Road, Baskerville
(08) 9296 1348
This winery and restaurant overlooks 12 acres of picturesque vineyards and has a partly shaded patio area for outside dining. Nearby is a fenced in sand based playground that consists of swings, a slide, a climbing wall, a tree house style platform and frame, and a smaller toddler climbing frame. There is a basketball hoop and ball as well, and baby and toddler toys are set out on a picnic blanket in the shade.
Homestead Brewery
10 Harris Road, Caversham
(08) 9724 4346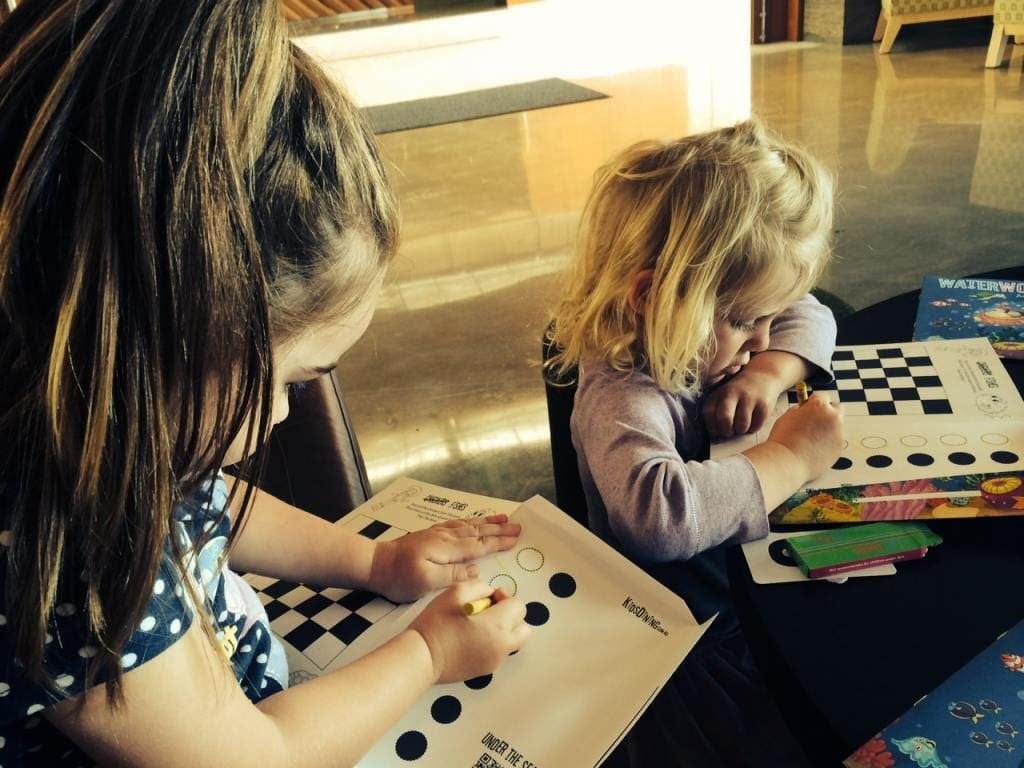 The Homestead Brewery offers a chilled out vibe with bar tables on the verandah overlooking the peaceful vineyard. Alongside the Beer Garden is a well equipped, fenced and gated playground which is covered by shade sails.
Taylor's Art and Coffee House
510 Great Northern Highway
0447 441 223
Taylor's is passionate about serving seasonal fresh, organic food and quality coffee. Mismatched tables and chairs tucked into nooks and crannies around the courtyard garden create a rustic charm. There is a large sandpit filled with sand toys to keep the kids busy.
Oakover Grounds
14 Yukich Close, Middle Swan
(08) 9374 8000
Oakover Grounds is set in expansive grounds, the centrepiece of which is a large lake that has its own island accessible via a bridge. On the lake are Pedal Boats which are free to use (lifejackets supplied). The restaurant has a distinctly chilled out vibe which is perfect for a casual weekend breakfast or lunch. All produce is sourced from local, organic, fair trade and animal friendly suppliers. Oakover Grounds is also the home of award-winning Fiori Coffee which is roasted onsite and available for tastings.
Oggies Ice Creamery
10581 West Swan Road
(08) 9296 6095
An Ice Cream Café set in a fully enclosed fenced area with a playground consisting of play frame, swings, toys and cubby house. Ice cream is homemade and with over 60 flavours you're sure to find your favorite. The café also serves a range of hot light meals and hot and cold beverages.
Whistlers Chocolate Factory
506 Great Northern Highway, Middle Swan
(08) 9274 7777
Whistlers is the oldest confectionery company in the state. The onsite café offers a choice of seating – inside in the main café, in the Cocoa Lounge or outside on the shady terrace. There is a large grassy area with several picnic tables. There are two large shaded sand pits for sandy fun, and there is a large chalkboard for the kids to get creative.
Henley Park Winery
8 Swan Street, Henley  Brook
(08) 9296 1313
Henley Park Winery produces a range of handcrafted wines made from grapes grown on its 11 acre vineyard. The proud owners can be seen on weekends personally attending the cellar door for tastings and sales. Henley Park offers lunch at its small café where you can take a seat under the pergola overlooking the vineyard, or inside the old cellar surrounded by the barrels. The outdoor area has a small children's play area close by.