Golden Ponds, in Baldivis, is a fish and marron farm, café and restaurant, as well as chalet accommodation and caravan park. We visited its extensive grounds, to take Little Chef for a spot of fishing.
The fish farm is found about 30 minutes' drive south of Perth's CBD. Set on 100 acres of lakes and gardens you can easily spend a couple of hours here fishing with your family.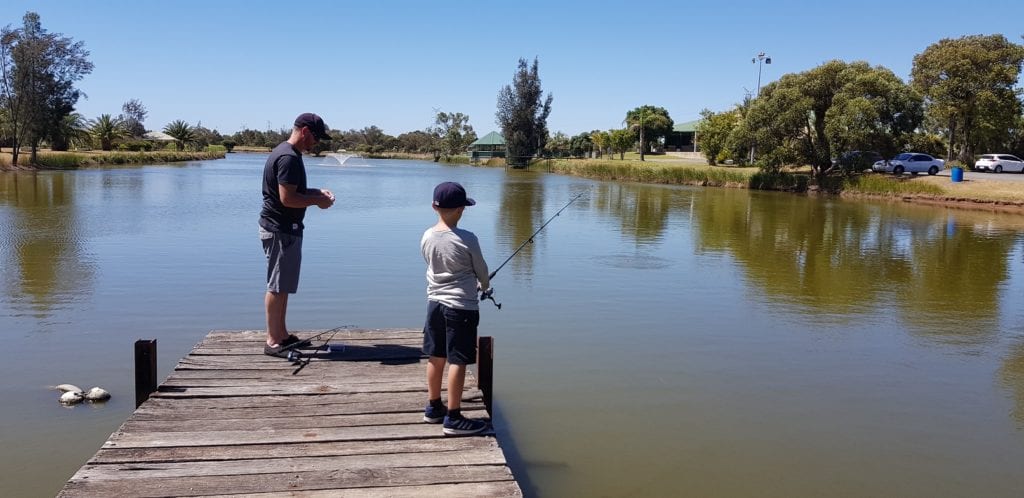 No experience is necessary to throw a line into the ponds, making it ideal for kids. Perch, trout and bream are swimming in the ponds, ready to be caught! Keen fishermen/women can bring their own gear and bait, rod hire is also available from the home store.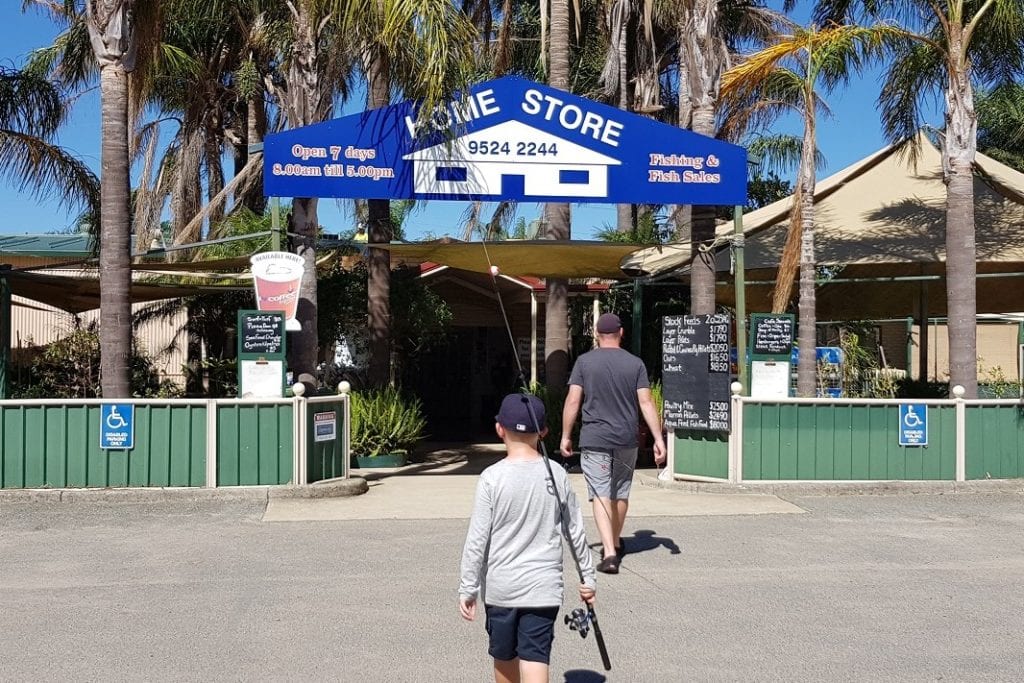 You can either "catch and release" or you may buy whatever you catch for $15 per kilo (live weight) – don't forget to bring an esky if you'd like to take fresh fish home for dinner. Experienced anglers can even try fly-fishing. Unfortunately, we didn't get a bite,  and we tried a few spots – even in the tanks! You can also buy fish from the home store if you have no luck.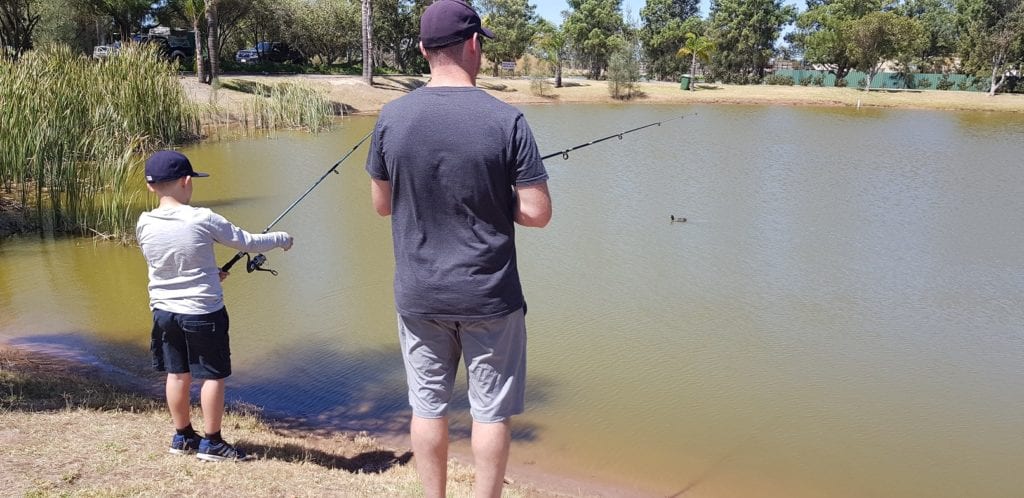 There's not a lot of shade around, so I'd suggest taking an umbrella, as well as some chairs or a picnic rug to sit on. Small boats and canoes are also available to hire from just $5 per hour.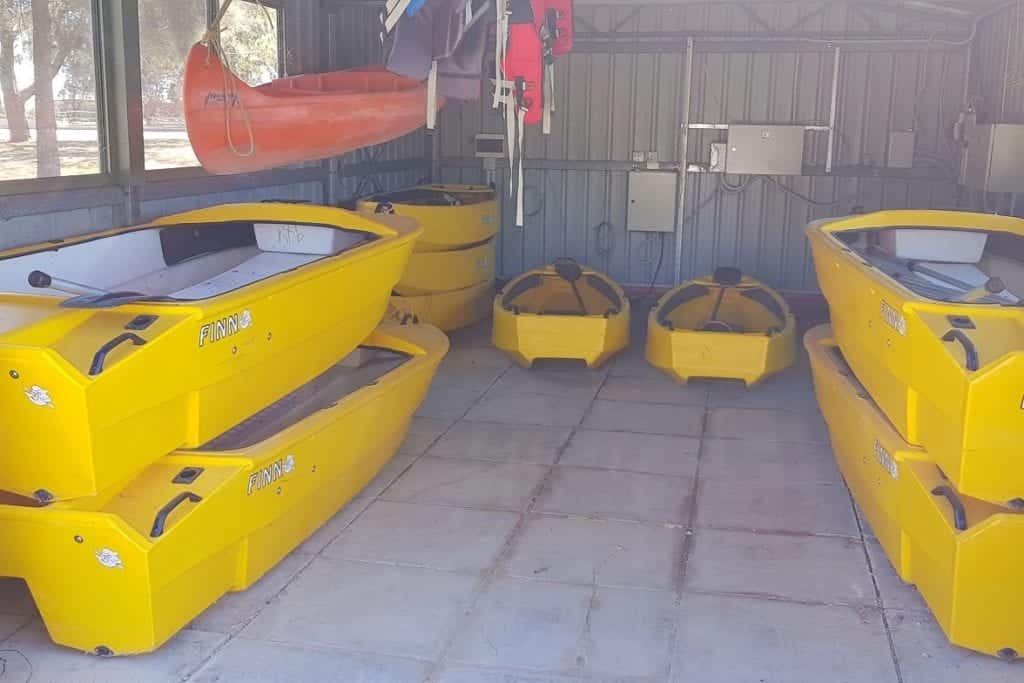 Refreshments are available to buy from both the home store tackle shop and the café. We headed to King Road Brewery, just a short drive up the road for a tasty lunch. There's also a small playground for little ones by the home store.
Golden Ponds are open 7 days a week for fishing, from 8am until 5pm. Once you pay, you can stay for an hour or even for the entire day.
Fees and Charges
Adults: $10 per person
Children under 10: $5 per person
Equipment hire: $5
Bait available: see in-store for prices
Find Golden Ponds at 355 Mundijong Road, Baldivis WA 6171
More information on their website. 
Discover more things to do with kids in Perth here.