Enroute to the Black Diamond Lake we recently called into the Waroona Visitors Centre in the heart of the quaint town of Waroona. They take "quaint" to the next level. It really is a delight to drive through. If it hadn't been for my daughter who noticed all the crocheted items decorating the roadside and trees that skirt the edges of South Western Highway, we probably would have kept driving past.
It is very unassuming from the outside, but a true delight on the inside. While there are some fragile items on display, the centre is relatively child friendly and there is heaps for all ages to look at and enjoy.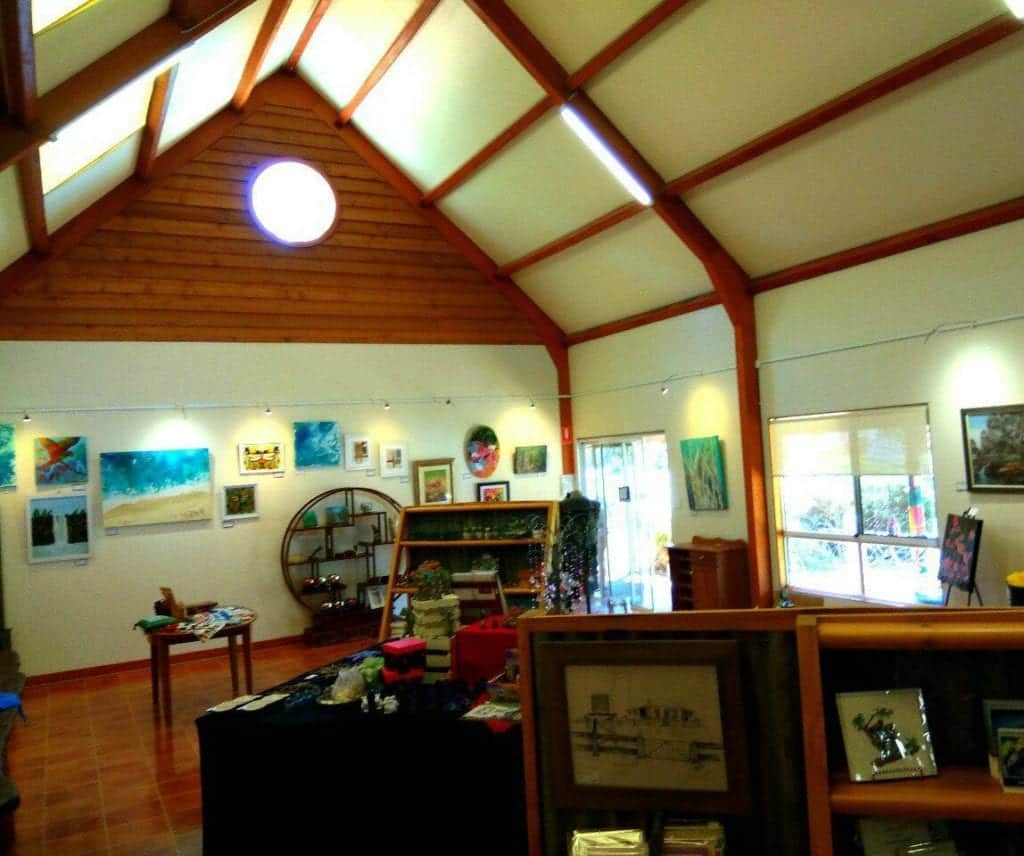 The art and craft on display is amazing, so take the time to check out the beautiful works on the walls and the lovingly set up displays.
There is plenty to discover and I defy anyone to enter and not leave without a little delightful 'something'.
Be sure to have a chat to the lovely locals who are a wealth of knowledge on all things Waroona including a few insider tips. If we hadn't stopped we never would have known the Drakesbrook Weir even existed! They can definitely point you in the right direction of local hot spots, events and places to see.
Our kids loved the quirky surprises that seemed to be around every corner and the lovely staff were delighted to point some hidden ones out.
My daughter was overjoyed by the Waroona Visitors Centre sign (and the elephants bottom poking out the back of it!)
as well as a crocheted ironing board,
crocheted His and Hers toilet signs
the old tractor and lovely decorations that donned the beautiful pine trees in the carpark.
And who can resist posing in front of a bridal cow under her very own rosey archway! Apparently they decorate the lovely lady every few months to encourage tourists to come inside and to brighten up their lovely town. I took a survey championing this crafty campaign so if you do visit, show your support and fill one out.
Where: 37 South Western Highway, Waroona
Open: 9.30am to 3.30pm daily
Phone: (08) 9733 1506
Email: visitorcentre@waroona.wa.gov.au