About 5kms south of Bunbury, you'll find the brilliant Dallyellup Beach. We visited the northern end and parked at "Beach Park". Here, there's a climb down a big wooden staircase onto the sand. The long, wide beach is also a dog beach.
The beach is sandy, with plenty of shells to hunt for. Depending on the time of day and wind direction, you may be met with a calm ocean, or something much choppier. We visited on a calm summer's morning, and the conditions were perfect for paddling and lazing in a blow-up tube. There was an occasional wave to keep the little boogie boarders happy.
We were also delighted to be visited by a curious dolphin. These beautiful creatures are often spotted near the shore in this area. This guy came right up to us in waist deep water, did a lap around us and swam off on his way.
Bring your sunshade, snacks, plus a bucket and spade for hours of good old-fashioned free fun!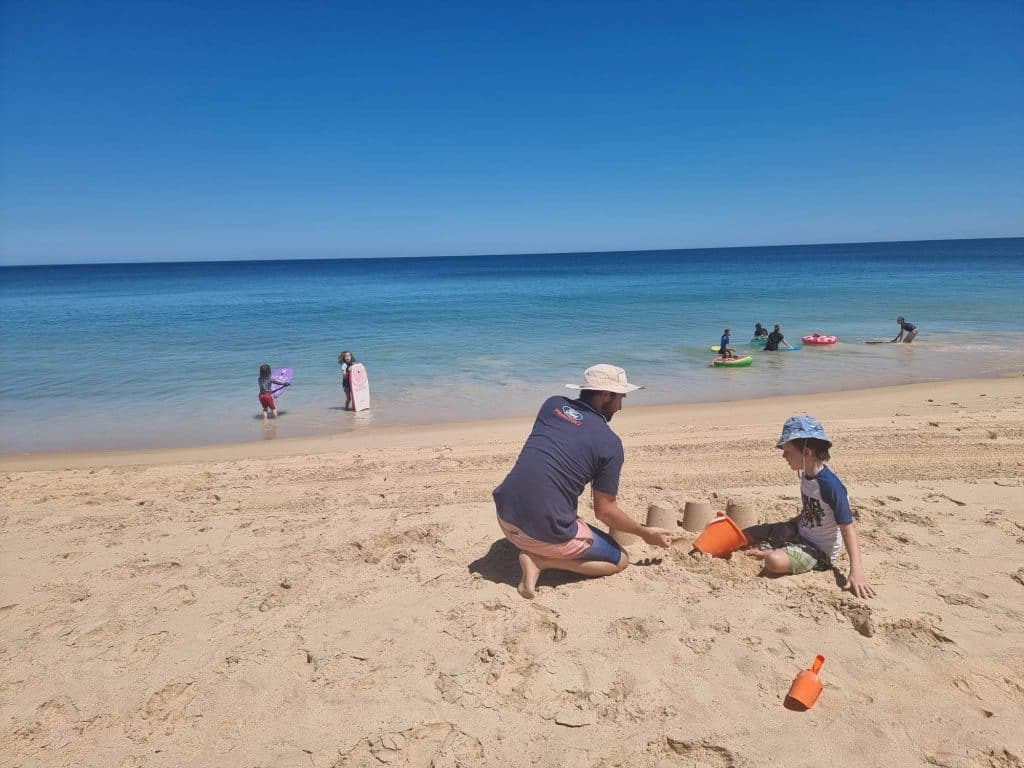 The kids had a ball and we were delighted to watch the dolphin so close-up.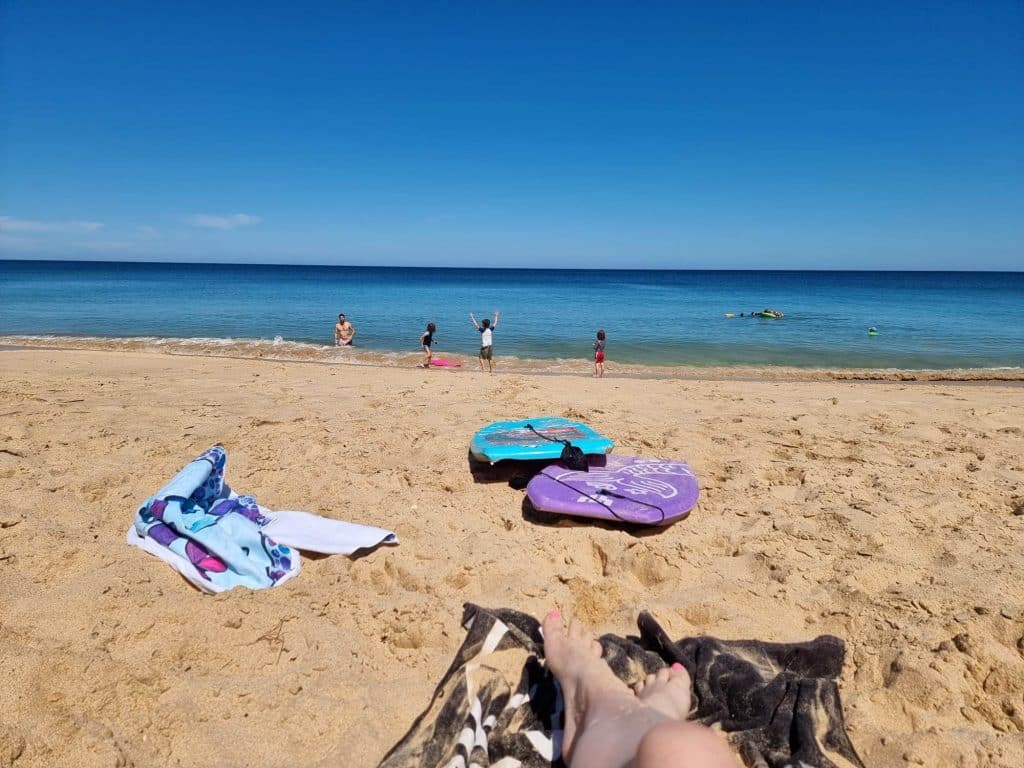 There are bench tables/seat sets at the shady park with one under shelter, plus free barbecues. There are also toilets (in need of better maintenance when we visited), outdoor showers and a drinking fountain near the steps leading down to the beach.
If you prefer to swim at a patrolled beach, Dalyellup Surf Life Saving Club patrols the main Dalyellup Beach over weekends and public holidays between October and April each year. Gravity Etc trampoline park is also found in the suburb of Dalyellup.
Find Beach Park, Dallyellup Beach at 66 Hutt Dr, Dalyellup.
Discover more things to do in Bunbury here.