When your child gets into double digits, you may notice they lose a little enthusiasm for those things they used to love doing – like playing in a park for hours on end. A "tween" is generally between being a young child, but not quite a teenager – about 9 to 12 years old. Tweenagers particularly love an activity they can do with a friend or two. Buggybuddys has a big list of activities in Perth for Tweens, which definitely pass the cool test.
Mini Golf
Mini golf is a "hole" heap of fun! The popular activity is huge in Perth, with so many mini golf courses to choose from – adventure golf, supa golf, indoor golf and even night mini golf! Challenge your Tweens to a round of 18 holes at one of the best mini golf courses in Perth. Our favourites include Wembley Golf Couse, The Vines Mini Golf and Holey Moley! See the Buggybuddys guide to Mini Golf in Perth here.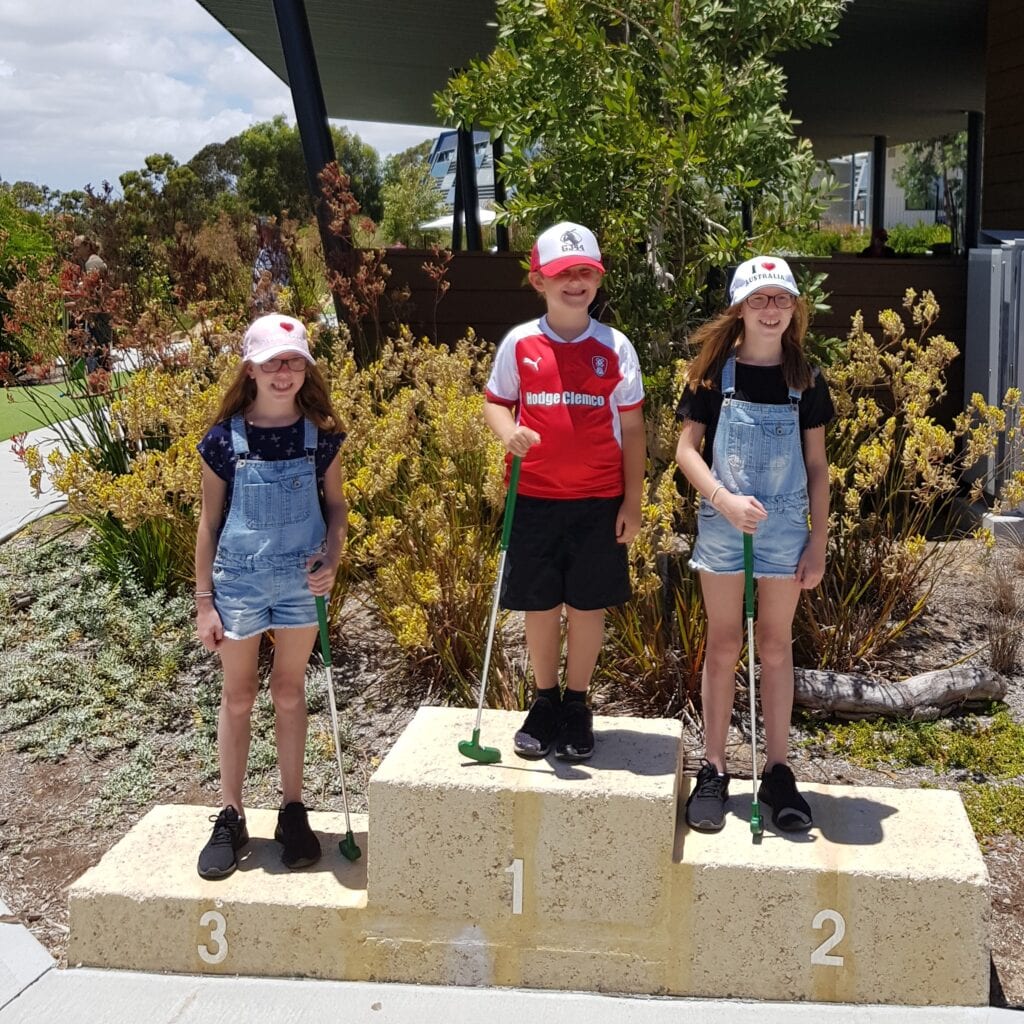 Climbing & Ropes
Let your tweens climb to new heights at a climbing, boudering or ropes centre. They'll feel their adrenaline pump on a tree-top rope obstacle course like Tree Adventure in Yanchep National Park. If they love a vertical climb, Clip and Climb at iPlay (Westfield Carousel) or Adrenaline Vault will tick the rock climbing box. See the Buggybuddys guide to indoor climbing centres in Perth here.
Skate Parks
You might not know what a closed flow bowl or pump bumps are, but if your tweens do, they will love you to take them to a skate park! Whether they love to ride a scooter or show off their skills on a skateboard – there's plenty of awesome skate parks all over Perth. Fremantle Esplanade Youth Precinct and Scarborough Beach Foreshore are two of the best. See the Buggybuddys guide to Skate Parks in Perth here.
Ice Skating
You can't get a much cooler activity than Ice Skating! Both experienced and beginner skaters can have fun in a public session. Xtreme Ice Arena has recently closed its doors but you can still have some frosty fun at Cockburn Ice Arena or Perth Ice Arena.
Water Parks
If the suns out – it's time to have a splashing good time on some thrilling water slides. Adventure World undoubtedly has the best selection in Perth, as well as some white knuckle rides too! And great news for tweens, now that they're older, they may be tall enough to ride them. Perth's Outback Splash opened some super cool new slides in December 2019. If the weather is cool, Cockburn Arc is a great alternative to ride the slides. See the Buggybuddys guide to Adventure World with Tweens here.
Parkour & Trampolines
A French term meaning "the course", Parkour is a type of obstacle course using a combination of climbing, swinging, vaulting, jumping, rolling and running. You can find parkour courses at indoor centres like Latitude. Some of these places also offer trampolines, bouncy basketball and other activities too.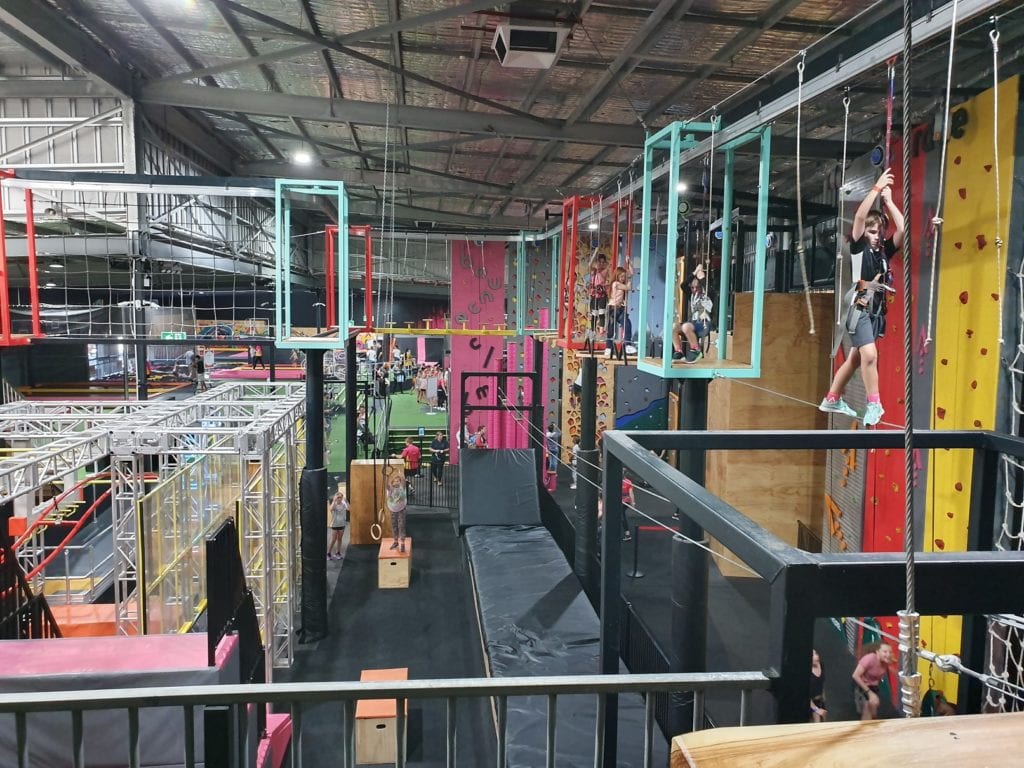 Laser Tag
What could be more fun than running around in the dark, tagging your friends with a laser gun?! This high-energy activity is sure to get the heart racing. There are lots of laser tag centres all around Perth and is perfect for tweens that would love to get into paintball, but are still a bit too young. In the north, Darklight is a great place for laser tag fun. If you're south of the river – head to Lazer Blaze.
Cool Classes for Tweens in Perth
Now your child is in double digits, they may have tried a lot of the common sports like AFL, Netball and football and want to try a new skill. There's the Tiny Tackers at Hillary's Yacht Club , a school holidays games-based sailing program for kids aged 7-12 years old. If your child loves flowers, take your budding florists to Flower Design School.
Go-Karts
Great fast-paced fun for older kids, go-karting is always popular with the grown-ups too. Whether you're north or south of the river, Perth has some great go-karting tracks that are perfect for one-off races or birthday parties and functions. See our big guide to karting in Perth here.
Escape Rooms
If you are looking for a great group activity, an Escape Room is a fun challenge! An Escape Room is a real-life, puzzle-solving adventure game, where you and your team are locked in a room and immersed in a fantasy scenario – to get out, you have to find clues, solve puzzles and work as a team to beat the clock. Find an Escape Room near you
Gaming
From old-school gaming at Nostalgia Box to pay as you go arcade games at iPlay and Timezone – there's a lot of places to play in Perth! If your tween loves Minecraft, they might like to join a dedicated Minecraft Camp, like Mind Buzz, during school holidays.
Roller Skating
Joining in on a public session of Roller skating is loads of fun. The large skating rink is lit up with colourful lights, lasers and shiny disco balls. High energy music gets everyone singing along to favourite tunes and dancing to pop hits like the Macarena and Gangnam Style. At Rollerzone Malaga, kids can try rollerblading too.
iFly
Kids are way too young for skydiving, but if you have a mini adrenaline junkie on your hands, they will love the rush of iFly! Perth's first Indoor Skydiving Experience involves a training session then a "flight" in a giant wind tunnel, simulating a free-fall dive from 14,000 feet. Read the Buggybuddys review on iFly here.
Funcats
Funcats, located at the Coode Street Jetty, hire surf cats, 1 and 2 person kayaks, as well as stand up paddle boards. No experience is necessary and it sure is a fun way to explore the Swan River! Read the Buggybuddys review on Funcats here.
Bowling
Bowling has to be the ultimate indoor activity, day or night, rain or shine. Absolutely anyone can join in on trying to get that elusive strike and it's a great way for tweens to spend a few hours with their family or friends. There's many bowling alleys around Perth, from Zone Bowling in Joondalup and Strike Bowling at Westfield Carousel.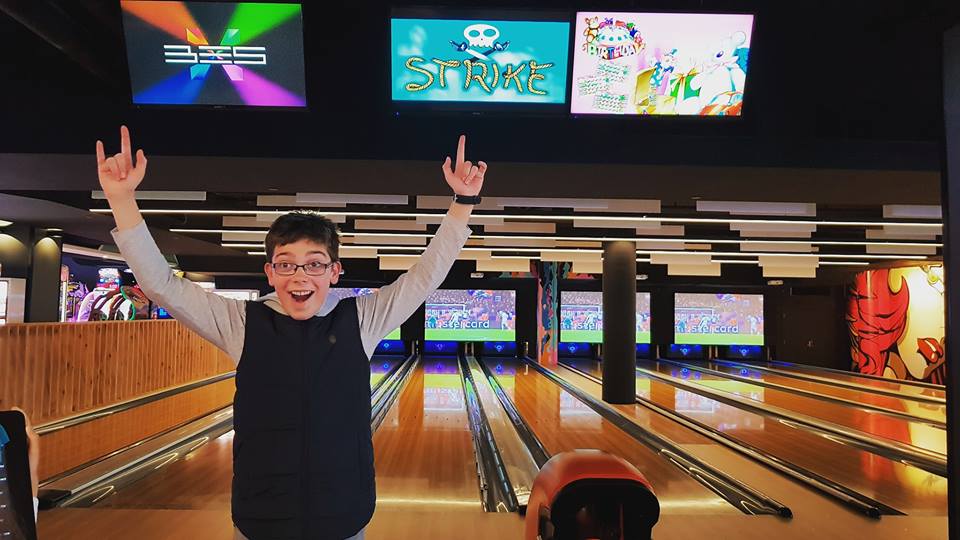 Do you have Tweens in Perth? What is their favourite thing to do? Let us know in the comments below!
Find more family friendly things to do in Perth here.