Escape Rooms in Perth are a whole heap of family fun! Perfect for older children, these brain-teasing games are sure to test the entire family's problem-solving skills. An Escape Room is a unique and exciting real-life, puzzle-solving adventure game. You and your team are locked into a room, immersed in a fantasy scenario with one aim – to escape working together, using clues and solving puzzles to beat the clock. Most rooms allow for an hour for you to escape.
See our ultimate guide to Perth's Best Escape rooms here.
Escape Rooms Perth – North
Time's Up Escape Rooms, Wanneroo
Escape one of the four escape rooms before your time is up! Our blogger Kellie aka Perth Mum Adventures enjoyed the challenging "Grinchmare Before Christmas" room with her family – having 60 minutes to restore Santa's factory and save Christmas! See the Buggybuddys review here.
Find Time's Up Escape Rooms at 24 Dundebar Road, Wanneroo.
Escape This, Northbridge
There are SO MANY different Escape Rooms to choose from at Escape This, one of Perth's largest escape room experiences! Harry Potter fans will love the Wizards Chamber, while there's plenty of shenanigan's to solve in the pirate-themed rooms too. Escape This have several horror-themed rooms like Buried Alive and Dracula, where the escape rate is less than 1%!
Find Escape This at 48 Lake Street, Northbridge.
Archie Brothers Cirque Electriq, Karrinyup
As well as a Holey Moley mini golf, a huge arcade, karaoke rooms, laser tag and Strike bowling, this entertainment hub also is home to two top-secret escape rooms where you can either take part in a Casino Heist or escape from a creepy hitchhiker. See the Buggybuddys review here.
Find Archie Brothers Cirque Electriq at level 2, Karriynup Shopping Centre, 200 Karrinyup Road, Karrinyup.
(Near Hoyts cinema).
Realmz Escape Game, Morley
At this Morley escape room centre, you'll be given a mission to escape from one of three custom made immersive rooms. Designed for between two to six players, you'll want to take your smartest friends to solve the mysteries!
Find Realmz Escape Game at63 Russell Street, Morley.
Ultimate Roomscape, Malaga
I've heard Ultimate Roomscape is "one of the best escape rooms in Perth". There are five escape rooms and they are so challenging that there is only a 15% success rate!
Find Ultimate Roomscape at Unit 6 / 9 Bonner Drive, Malaga.
B Lucky & Sons, Perth CBD
Located in the Perth CBD, B Lucky & Sons features Strike Bowling, a games arcade, karaoke rooms, and escape rooms. See the Buggybuddys review here.
Find B Lucky & Sons at level one, Forrest Chase, 401 Wellington Street, Perth CBD.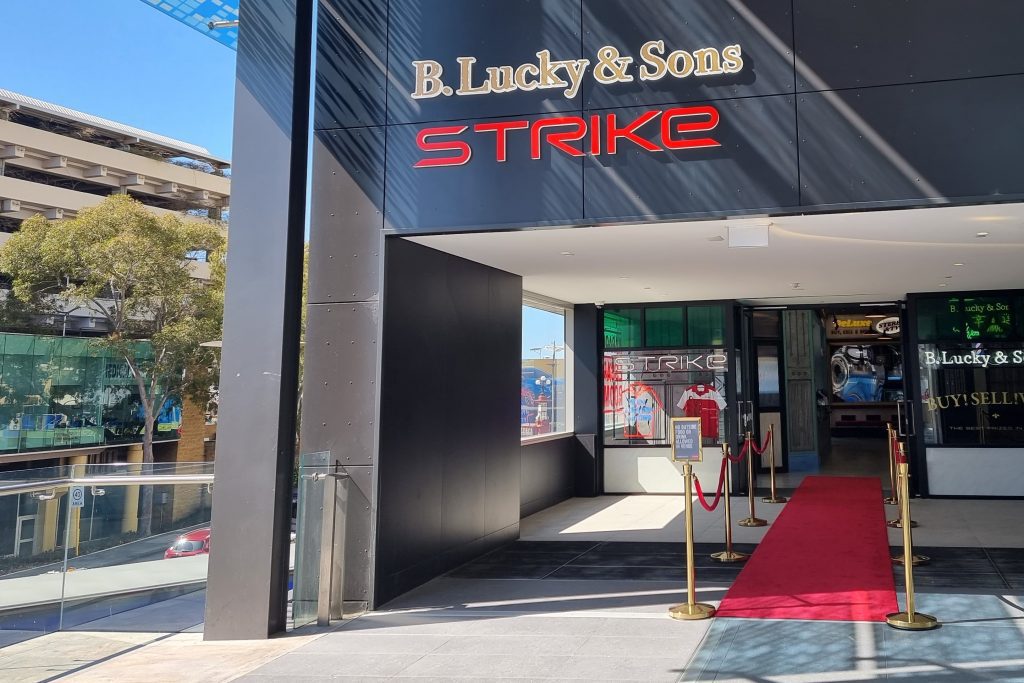 South of Perth
LOST REALITY Escape Room, Cannington
The four themed escape rooms (jungle, mafia, witches and more) at Lost Reality are designed to challenge player abilities and teamwork skills to the max. Players The four themed escape rooms (jungle, mafia, witches and more) at Lost Reality Live are designed to challenge player abilities and teamwork skills to the max. Players work together to overcome physical and mental problems to progress through the plot, leave the room in record time and win the game!
Find LOST REALITY Escape Room at Unit 7, 1451 Albany Highway, Cannington.
https://lostrealityescape.com.au/
Confined, Burswood
As well as four escape rooms (that include space and lost civilisation themes) packed with puzzles and missions, you'll also find VR challenges and a super fun VR laser maze at Confined.
Find Confined at 8/105 Burswood Rd, Burswood.
Mystic Clue, Rivervale
Do you have what it takes to escape one of the three rooms at Mystic Clue? One thing's for sure, Magician's Code, The Vault and Flight 729 all sound like fun room themes.
Find Mystic Clue at 143 Great Eastern Highway, Rivervale (Ground floor of iFLY building).
The Escape Hunt Experience, Fremantle
Probably with the biggest choice of rooms in Perth, each imaginative game at The Escape Hunt Experience takes place in a room with incredible attention to detail. The whole family is sure to really lose themselves in the immersive experience. The Escape Hunt offers several family friendly rooms like Alice in Puzzleland and Aladdin and the Magic Vault, both of which are suitable for children aged 8+.
Find The Escape Hunt Experience at U29A/36 South Terrace, Fremantle.
Glowing Rooms, Hamilton Hill
There's Escape Rooms with a twist at Glowing Rooms. The Virtual Reality Escape Rooms will be a big hit for those who love something a little different, with the headsets allowing for endless possibilities and death-defying challenges! See the Buggybuddys review (of the mini golf) here.
Find Glowing Rooms at 1/1 Emplacement Cres, Hamilton Hill.
Completing an escape room isn't easy as the rooms can be challenging. You'll quickly learn that the tricks to escaping is to be open-minded, very observant, willing to try every possible solution and, most importantly, working as a team! Be sure to challenge your family to an escape room in Perth experience. Escape Rooms offer a truly memorable experience for all visitors.
With all Escape Rooms, it is recommended that you make your booking online in advance. Check the rating of your room before you book, as game content may be unsuitable for younger children. You can also see the difficulty of each room as some are designed to be more difficult than others.
Did we miss any of your favourite Escape Rooms in Perth? Let us know in the comments below!
Find more things to do with kids in Perth here.