Previously located in City West, Flower Design School run by the amazing Iris Pich, has moved to a home-based studio in Greenwood. Iris, the daughter of a flower grower, has over 20 years experience as a florist in some of Perth's top studios. The move to the new location has made it easier for children to attend as there is now closer (and free!) parking.
Specialising predominately in courses for adults, she holds special workshops for kids during the school holidays.
We were lucky enough to attend her first workshop during the last holidays, an Easter themed session, where the children made Easter arrangements and an extra little vase of flowers for Mum!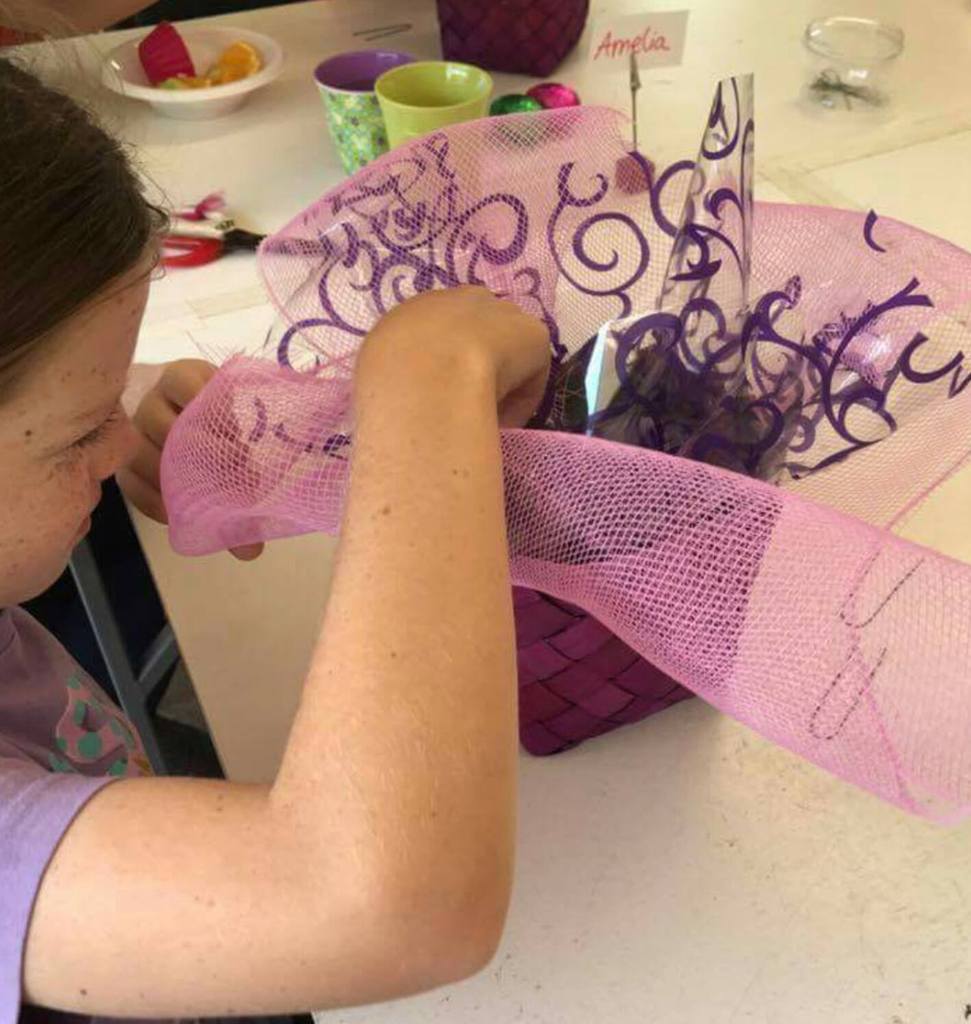 Iris walked the kids through every step, from soaking the Oasis in water, to choosing the flowers they wanted to use and adding decorations to it. She showed them how to remove the lower leaves on the stems so the water stayed clear, how to insert the stems into the Oasis and how to space the flowers.
They especially loved playing with the decorative floristry wire! Even though the kids were making the same arrangements with the same flowers they all turned out differently as they all put their own spin on it! They all loved doing something creative that was a little different from the usual art classes.
Kids floristry workshops cost approximately $45 (depending on the theme and materials used) for a 1.5 hour class. The kids get to keep everything they make (including vases, baskets etc). The course price also includes a healthy snack and tea/coffee is provided for parents.
Course times can be found on their website or follow them on Facebook.