Autumn has arrived in the Perth Hills! At S&R Orchard in Walliston, home of the popular blossom festival, the Autumn Festival is back for another season. Running on weekends from May 21st to June 6th (WA Day), the family-run orchard is throwing open its gates to the public. There's one entry fee, $12 for adults and kids under 12 are free. Then you're free to explore and picnic in the golden grounds. At this time of year, the stone fruit orchard is a stunning place to take a wander with your family through the falling leaves.
As you explore the rows of trees, you'll come across many beautiful props, which make brilliant photo opps. The Insta-worthy themed props are super cute. You'll find:
There's a red and orange caravan.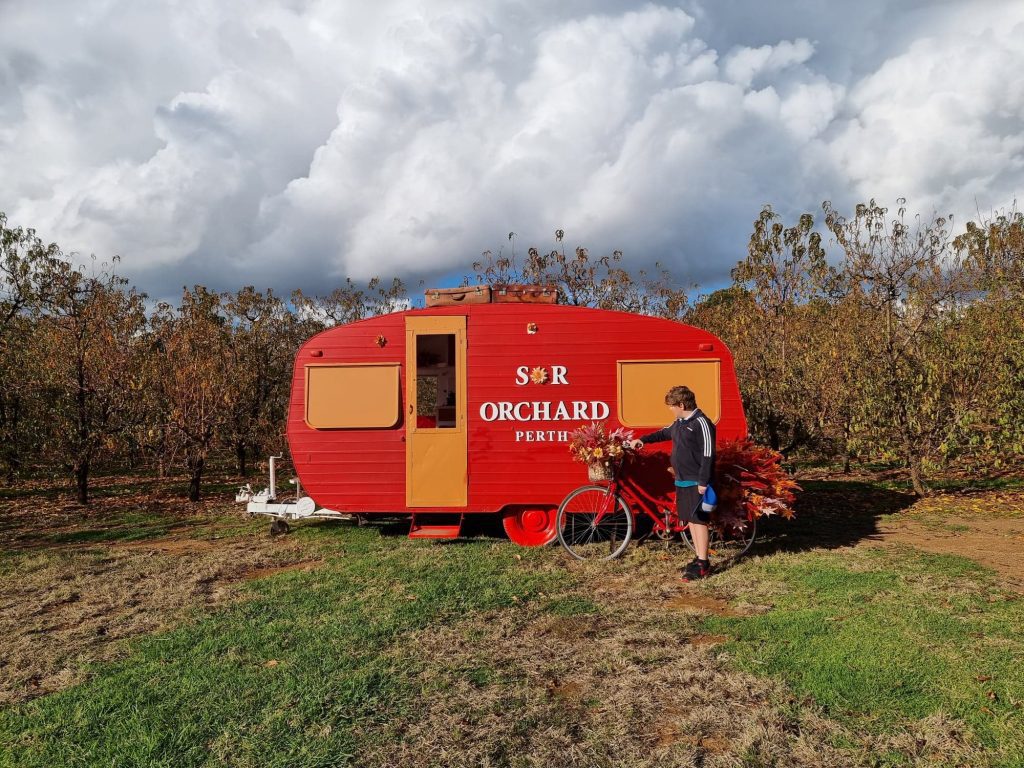 Plus a stunning piano, telephone box, swings,
floral arches and many more to seek out.
There are food vans, plus ice cream and a pop up ice cream and coffee shop, so if you didn't want to take along a picnic, there are other options.
For the kiddies there's a bouncy castle, tractor rides and an animal farm.
Plus a teacup ride.
And good news for dog lovers – your pets are welcome too. Ruby didn't come along this time, but she has enjoyed walkies around the blossoms at S&R.
S&R Orchard Autumn Festival, Walliston
Address:46 Halleendale Rd, Walliston.
Find more places to visit in Perth