Strike Bowling located in the precinct of Westfield Carousel is a must for bowling enthusiasts of all ages!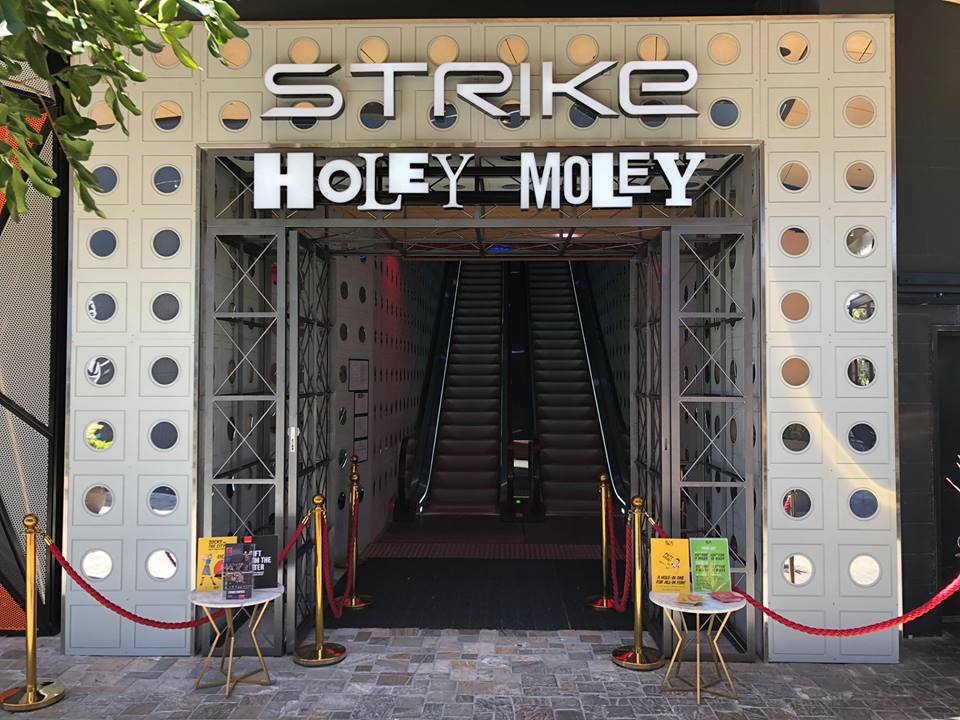 We had booked in for an 18 hole round of golf at Holey Moley and thought we'd try our luck at the pins!
Best to book either the golf session or the bowling session online and then once you get there, tell the staff at the reception you're keen to do both for a combo discount. As their websites are separate and a little tricky, the staff recommend doing it this way to avoid confusion.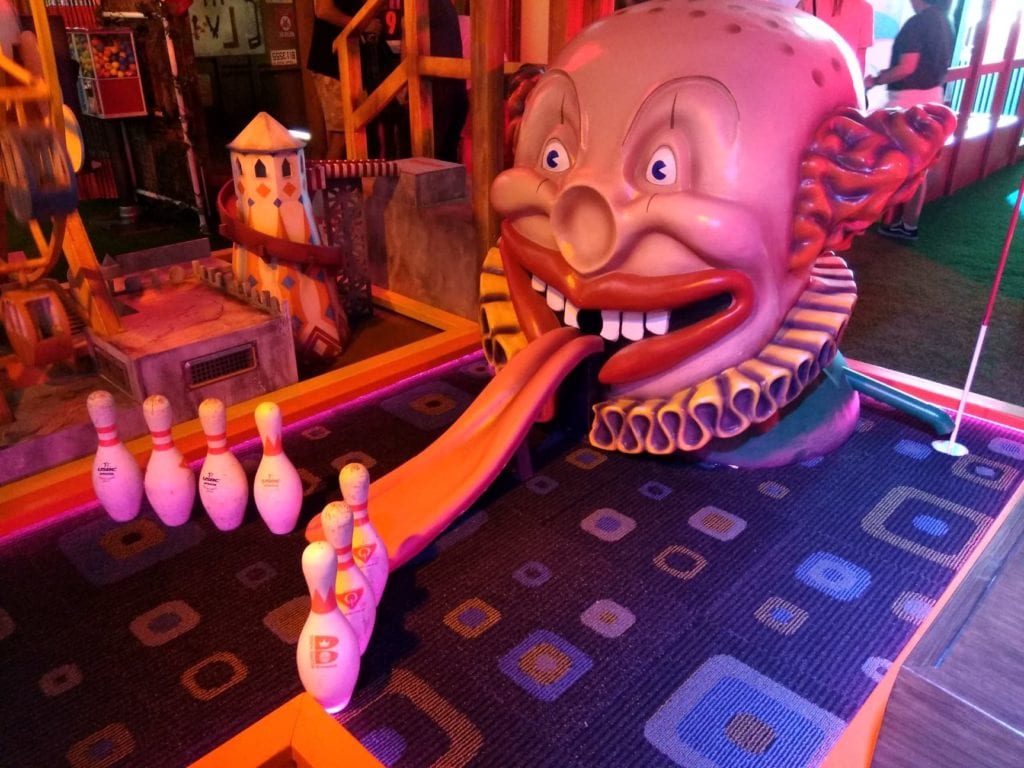 We thoroughly enjoyed our time overall, but the bowling was particularly fun considering the last time my husband or I had bowled was in the good old dingy days of potshot! Potshot this is not!
Everything is clean, bright, new and shiny!
We had a few technical hiccups, however everyone else's games seemed to go off without any issues. The staff were amazing at rectifying any problems and really friendly and efficient in general.
Each team is allocated their own section equipped with lounges, tables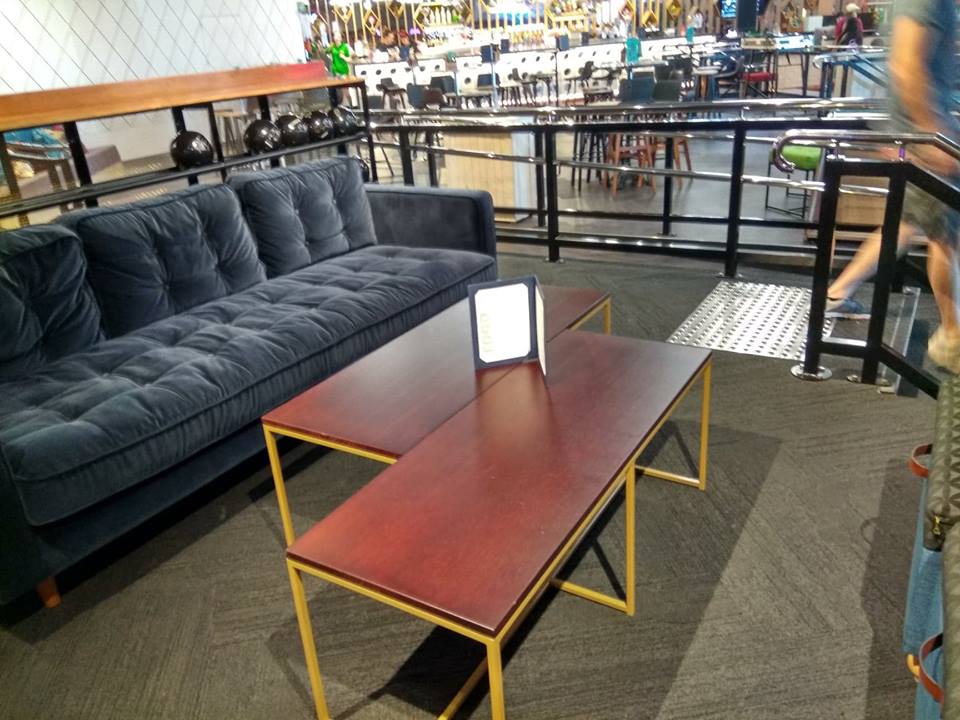 and a touch screen menu for ordering food and drinks. This is not only a wonderful service, but also really cool too!
The huge bar is only a few steps away and there is ample seating if you are in limbo between games.
The rooftop bar is also a bonus with loads of seating options, a great menu and cocktails for days! The views are spectacular too!
Parents can enjoy a date night after 5pm – no kids allowed.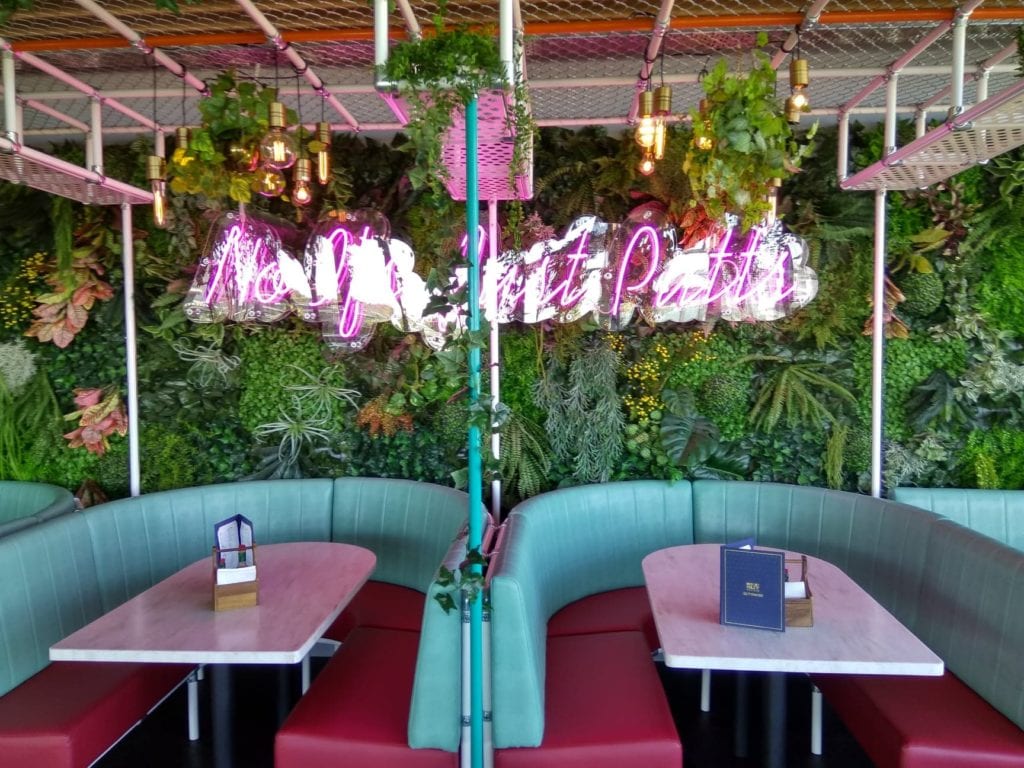 The bowling itself is great with the grids going up for the kids and down for adults or children who are trying to hone their skills.
I was super excited for about 3.5 seconds when I thought the repulsive shoe rule wasn't going to apply…alas, some things never change. The shoes aren't as gross as they notoriously once were, however, I would definitely recommend taking socks. They do have socks to buy, if like me, you forget to byo. Or just take the risk and cross your fingers the people before you don't have sweaty, fungus feet. Good luck. It's all part of the fun, right?
We absolutely adore what Westfield have done upstairs to what was formerly a tired old carpark and Strike really compliments the botanical surrounds perfectly.
Strike Carousel
Where: Westfield Carousel, Albany Highway, Cannington
Find more places to visit with kids in Perth