Lazer Blaze is Malaga & Willetton's ultimate destination for laser tag and fun! During the school holidays, they hold kids' days for 7 – 14 year olds on scheduled Thursdays.
Lazer Blaze Kids Days are 4hrs of lazer tag fun. Games run from 9am until 1pm. Ten Minute games are run throughout the session and a variety of game formats are played including Team Games, Solo Games, Highlander, Shadows and others.
Once the memberships and teams are sorted out they head into Mission Control where they are given their first mission, a rundown on how the laser tag equipment works and the rules.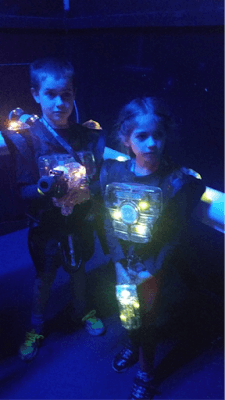 Then it's off to gear up and get ready for battle!!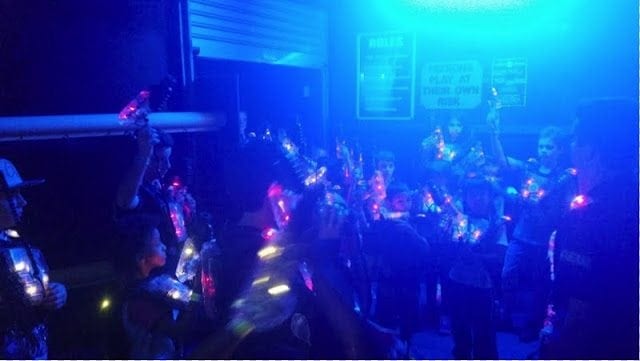 Parents and the waiting teams can watch the action and keep track of the scores from the screens in the foyer and players can scan their membership cards to check on their points after the games. Competitions & prizes are awarded throughout the day.
It is a fantastic, well organised, well-supervised school activity. You can leave the kids there and get some shopping done or enjoy a kid-free coffee.
Make sure you pack the water bottles and some snacks. They get very hot running around!
For more details visit www.lazerblaze.com.au
Find more school holiday activities