Rollerzone Malaga is WA's largest indoor roller skating and blading rink. There's a lot of people that enjoy taking part, from little beginners, teens and adults.
When we arrived we headed downstairs to grab some skates from the hire desk. There's a choice between traditional roller skates or roller blades, which are both available in a range of sizes.
I have a dodgy back, so left the skating to hubby "Chef" and seven year old Little Chef. It was Little Chef's very first go on roller skates, so he was quite wobbly and spent most of the session holding onto the hand rail on the side of the rink for dear life. Chef hadn't skated for about 12 years, but for him it was like riding a bike.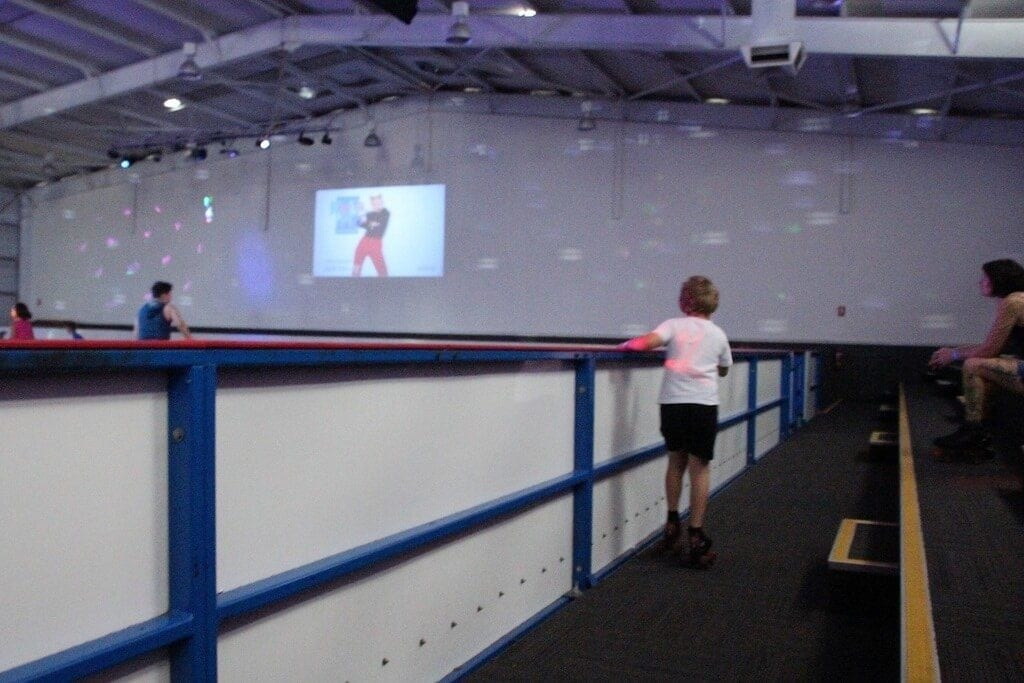 There is loads of seating around the rink, tables and chairs and also tiered seating. So even if you're not taking part, you'll have a good view and be able to keep an eye on your kids.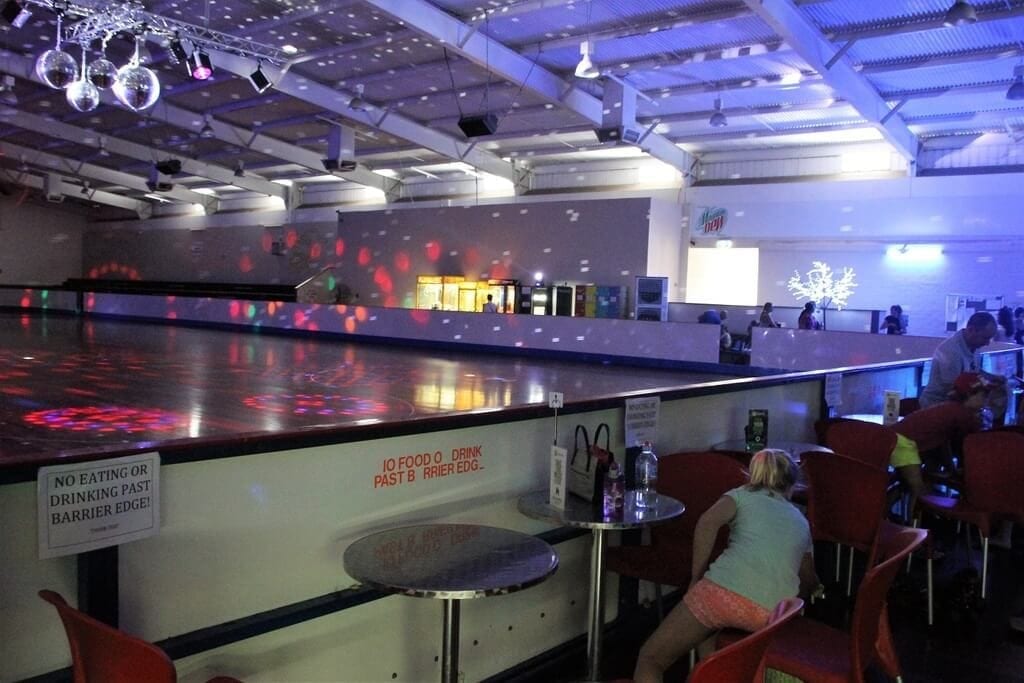 The large skating rink is lit up with loads of colourful lights, lasers and shiny disco balls. The high energy music gets everyone involved, from singing along to favourite tunes and dancing to pop one hit wonders like the Macarena and Gangnam Style. The music videos are projected onto the wall. There's a tablet at the skate hire desk where you can even request your own songs to be played!
After the main part of the session, which is freestyle skating, the lights go up and there are some activities to join in with. First there's a speed skating race.
There is also the birdy dance and a few other games that all the kids could join in with, regardless of age and whether they could skate well or not. For these games, it was socks only on the rink.
There's also a free bouncy castle to have a jump about on. And some arcade games for older kids.
The kiosk sells hot food, lollies, crisps, ice creams and hot and cold drinks.
There are party rooms available for hire. Where you have a choice of catered or self-catered. Parties start from $13 per head (min 10 kids).
There is also a large function room on the 1st floor, which overlooks the rink downstairs and has its own dance floor.
For those who are serious about their skating, there are skates to buy at the Rollerzone Shop. There are also loads of funky socks to buy, if you forgot yours.
Sessions last for two hours and spectators go free. There are also "Learn to skate" sessions on each weekend for beginners. And other events and lessons on Roller Derby's and Speed Skating.
It's a great activity that the whole family can get involved in. There's no age limit, it's more down to ability. Some children as young as 2 years old have been known to give it a try. Though Little Chef took a while to get the hang of his roller skates, he had a whale of a time and you couldn't wipe the grin from his face.
Find out more at… www.rollerzone.com.au
Find Rollerzone Malaga at 299 Victoria Road, Malaga.

Find more places to visit in Perth