This winter, if you are looking for an epic adventure without the epic travel, Mandurah is your go-to destination! There are plenty of things to do in the area, whether you're looking for indoor activities, outdoor fun or somewhere to just relax.
Check out our Top 10 Things to do in Mandurah this Winter;
1) Go Ice Skating
Skating in Mandurah returns for the 2022 winter school holidays! Whether you want to ice skate, ride an adrenaline-pumping snow slide, or just enjoy a drink in a cosy place, the ice rink has something to offer! Read the Buggybuddys review here.
2) Be a Pirate for the day aboard The Pirate Ship
All hands hoy The Pirate Ship Mandurah and get ready for a seriously fun pirate adventure through Mandurah's inland waterways and canals! See the Buggybuddys review here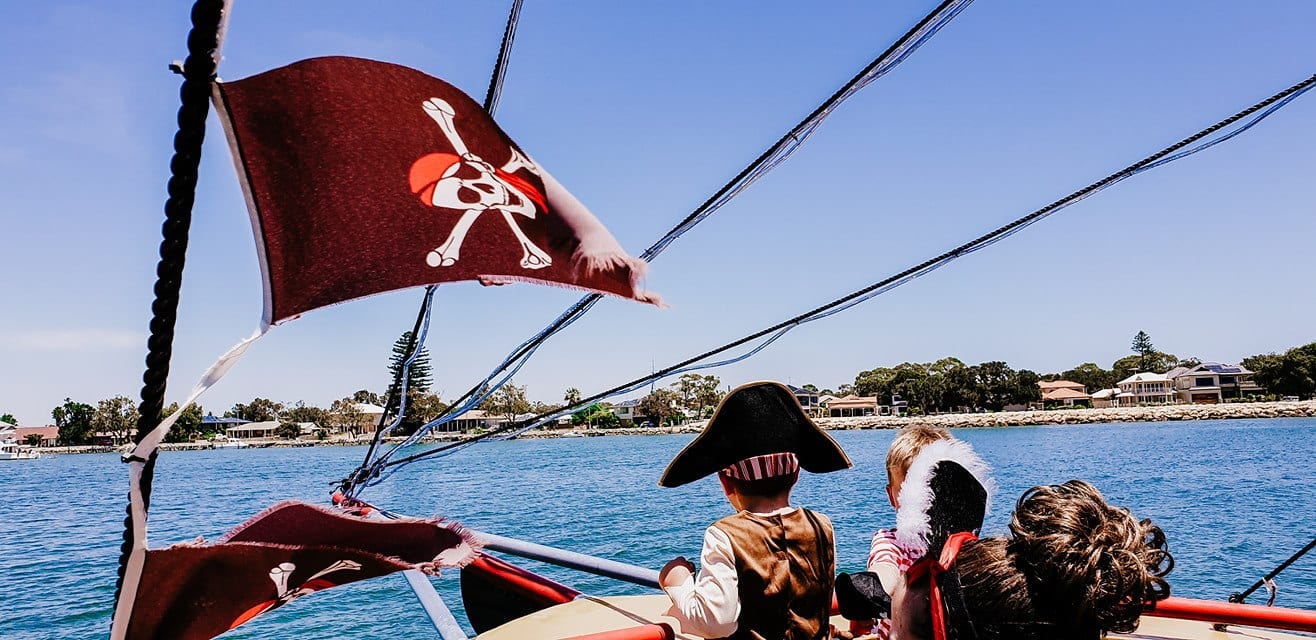 3) Explore the 3D Art Trail
Grab your raincoat or umbrella and embark on Mandurah's 3D Art Trail, where you'll be sure to snap some insta-worthy pictures It's a great way to see some amazing art while enjoying the outdoors. See the Buggybuddys review here.
4) Take a Tour of Little Britain at Amaze Minature Park
If you're looking for a fun day out with the family, then make sure to head to Amaze Miniature Park. This park is home to Little Britain, a miniature village made up of 100s of models. The village has been painstakingly crafted to look like an English town, and even includes a working model railway. There's also a playground area for the kids plus mini-golf, lush gardens and mazes. See the Buggybuddys review here.
5) Spot wild dolphins with Mandurah Cruises
No trip to Mandurah is complete without a cruise discovering the unique marine world that Mandurah is so famous for. Jump aboard a 1hr interactive cruise with the chance to spot wild dolphins. Mandurah Cruises boats are fitted with heating, so you can stay nice and warm See the Buggybuddys review here.
6) Burn off some energy at Flip Out
Kids bouncing off the walls? Flip Out is flipp'n fun way to help the kids burn off some energy! The indoor trampoline park caters for kids of all ages. See the Buggybuddys review here.

7) Osprey Waters Foreshore Reserve
This nature-based playground ticks all the right boxes. Don't let a wet rainy day turn you off this playground, getting a little wet and dirty in the muddy puddles is all part of the fun! See the Buggybuddys review here.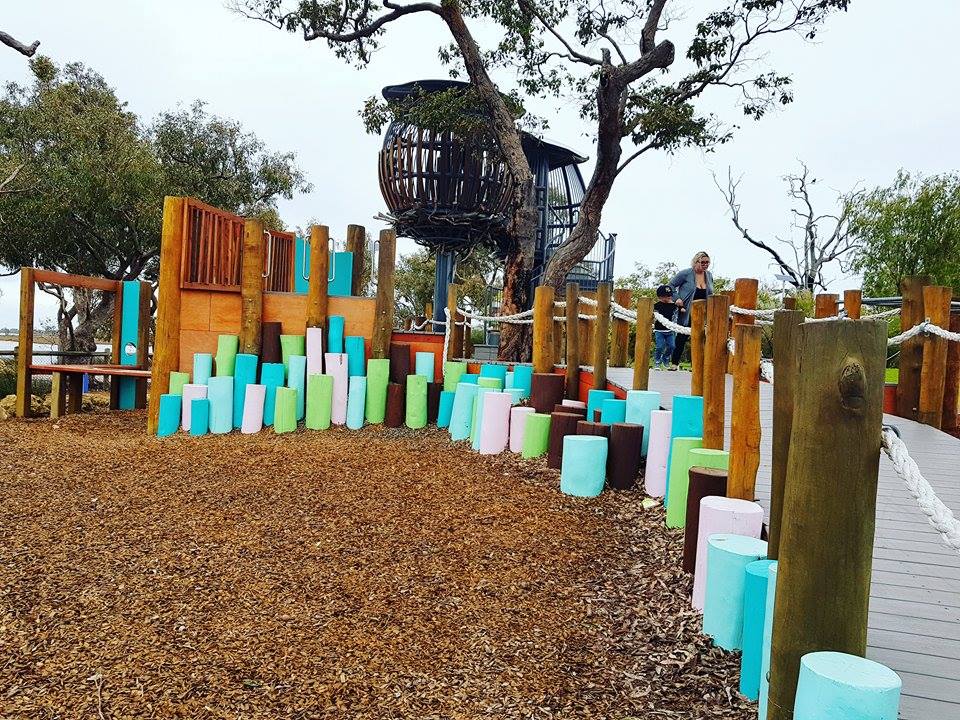 8) Enjoy a Bite to Eat at a Family-Friendly Cafe
If you are looking for a cafe or restaurant that caters for families, Mandurah has plenty of them to choose from. If you are looking for a good feed while letting the kids play, Sharky's is the place to go! See the Buggybuddys review here. We also love Tree of Life Cafe and the Hummingbird Waterside Cafe.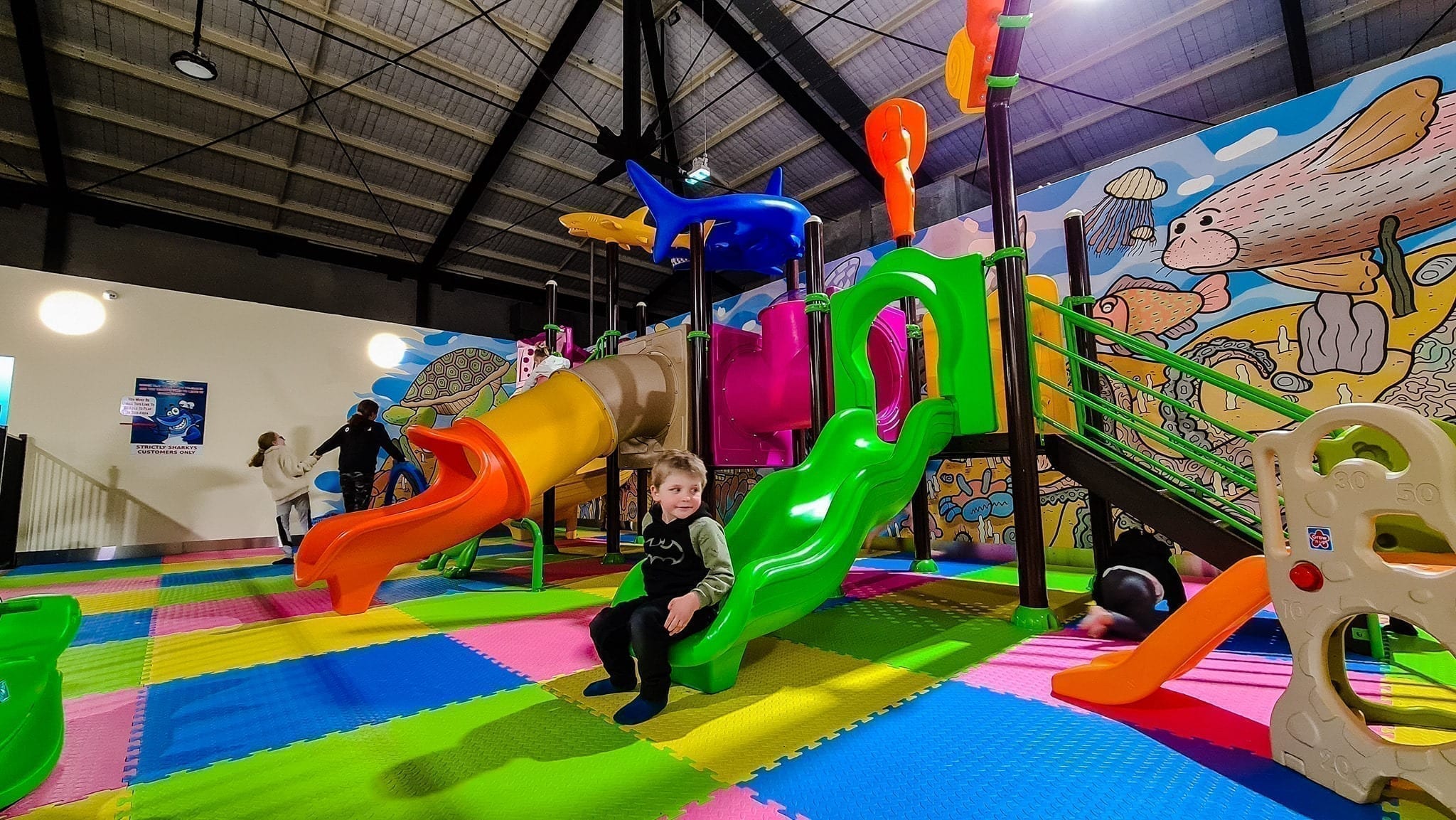 9) Explore the wetlands of Mandurah with a Salt and Bush Eco Tour
Discover a different side of Mandurah with a Salt and Bush Eco Tour, from kayaking tours to bush and nocturnal walks, there is something for everyone. See the Buggybuddys review here.
10) Captain your own boat for the day with Mandurah Boat Hire
If you're looking for an affordable way to spend a day out on the water, Mandurah boat hire is the perfect option. With a range of boats to choose from, you can captain your own vessel for the day and explore the beautiful waterways of Mandurah. Whether you're a novice or experienced sailor, there's something for everyone at Mandurah Boat Hire. No skippers licence needed. So grab your friends and family and head out on an adventure today! Read the Buggybuddys review.
Make a holiday of it by planning a Staycation
Planning a staycation in Mandurah couldn't be easier with a wide range of accommodation options available. Our top pick is Dolphin Quay Apartments, the luxury apartment-style accommodation with million-dollar views over the Mandurah Marina is not only a fabulous place to stay, but it is also close to everything Mandurah has to offer. We also love The Sebel and Seashells Mandurah.
In conclusion, there are plenty of fun activities to keep kids entertained during the winter school holidays in Mandurah. From exploring the estuary and parks, to visiting the local attractions and cafes, there is something for everyone. So get out and explore all that Mandurah has to offer with your family today!
For more fun things to do in Mandurah this winter head to visitmandurah.com
Find more things to do in Mandurah