If you love Christmas Lights then this is the cruise for you. Run by the Mandurah Cruises there are several options to choose from including a 2hr family cruise which includes Christmas snacks, sunset and lights cruise, the premium cruise which includes drinks or the standard 1 hr cruise. We chose to do the standard 1-hour cruise.
The cruises run nightly throughout December and into the first week of January. They are very popular and the weekend cruises book out quickly. The cruise we booked was on the Mandjar boat and departed from the Mandjar Jetty in front of the performing arts centre. The cruise we took departed at 7.30pm and there was another one leaving after we returned. There are other cruises departing from the Jetty at the same time so make sure check with one of the staff you are in the right queue.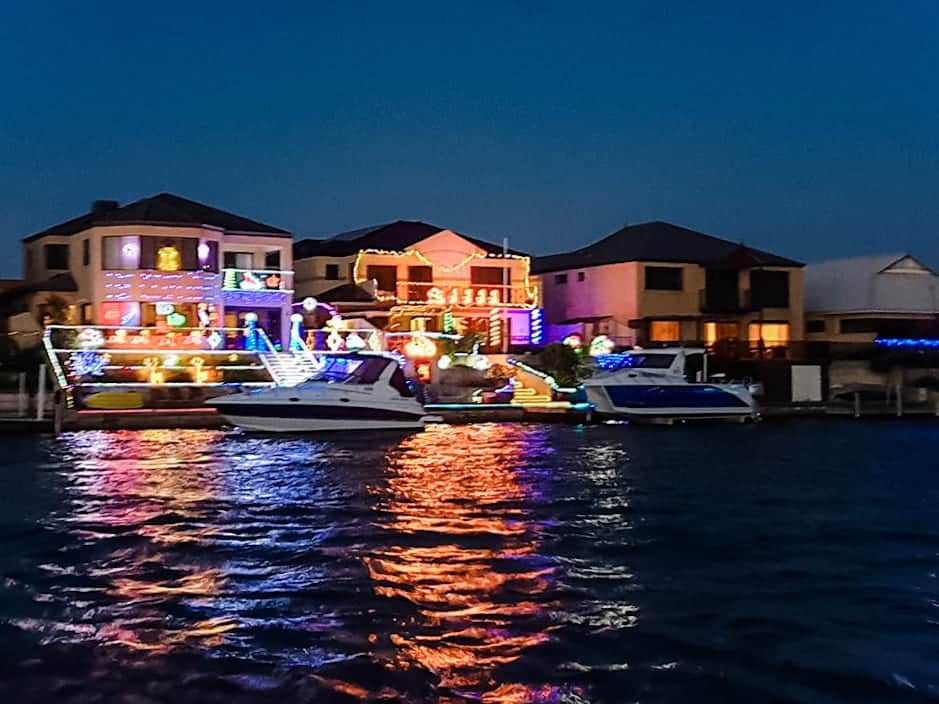 Even though the cruise didn't depart until 7.30pm the booking information suggested arriving at the Jetty by 7pm and everyone was boarded by 7.20pm. To keep us entertained while we waited there was carol singing and Santa and his elf wandering around chatting with the kids.
The Mandjar is a two-storey boat with a bar that was open for snacks, coffee and drinks. The boat cruises up and down the canals past the stunning light displays on the houses. While the boat is moving you are able to move around and go outside. The lights really are stunning with some of the houses really going all out. The boat played carols as it cruises through the canals, we were even encouraged to join and have a sing-along at one point.
The whole family enjoyed the cruise and our daughter was amazed at some of the light displays and giant Christmas inflatables. I was a little worried my daughter would get bored but she loved the whole thing.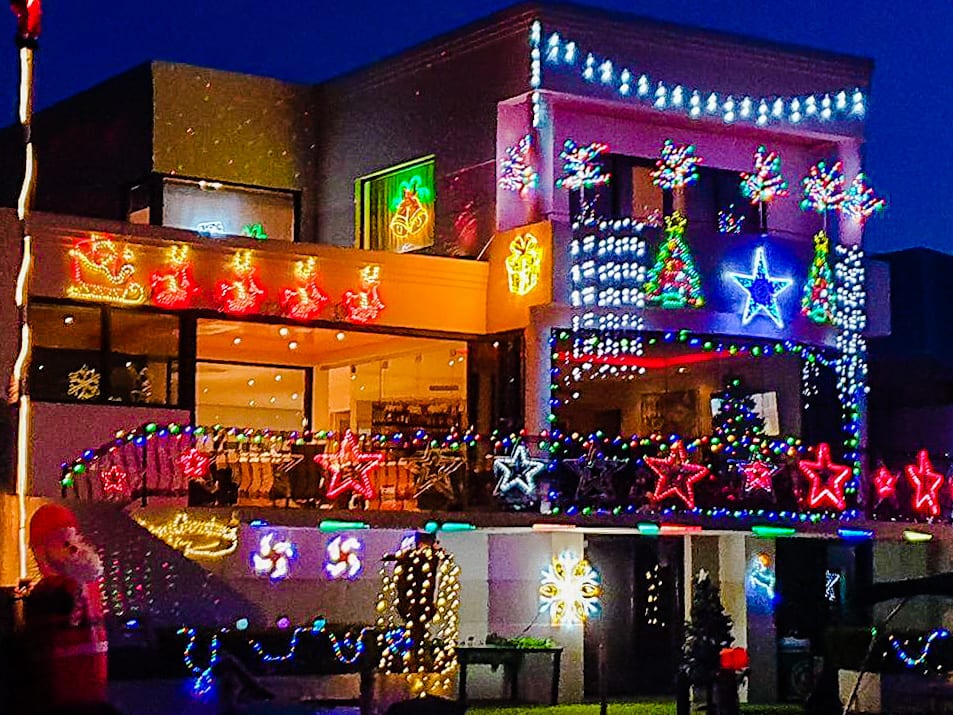 We found the cruise relaxing and the visual display is awesome, we will definitely be back for another Christmas cruise next year.
For more information visit www.mandurahcruises.com.au