If you are in Mandurah and looking for a good feed while letting the kids play, Sharky's is the place to go! The restaurant is divided into three sections, the main dining area, an outdoor dining area where you might be lucky enough to spot a local dolphin and a family dining space that included TVs and a fully fenced playground.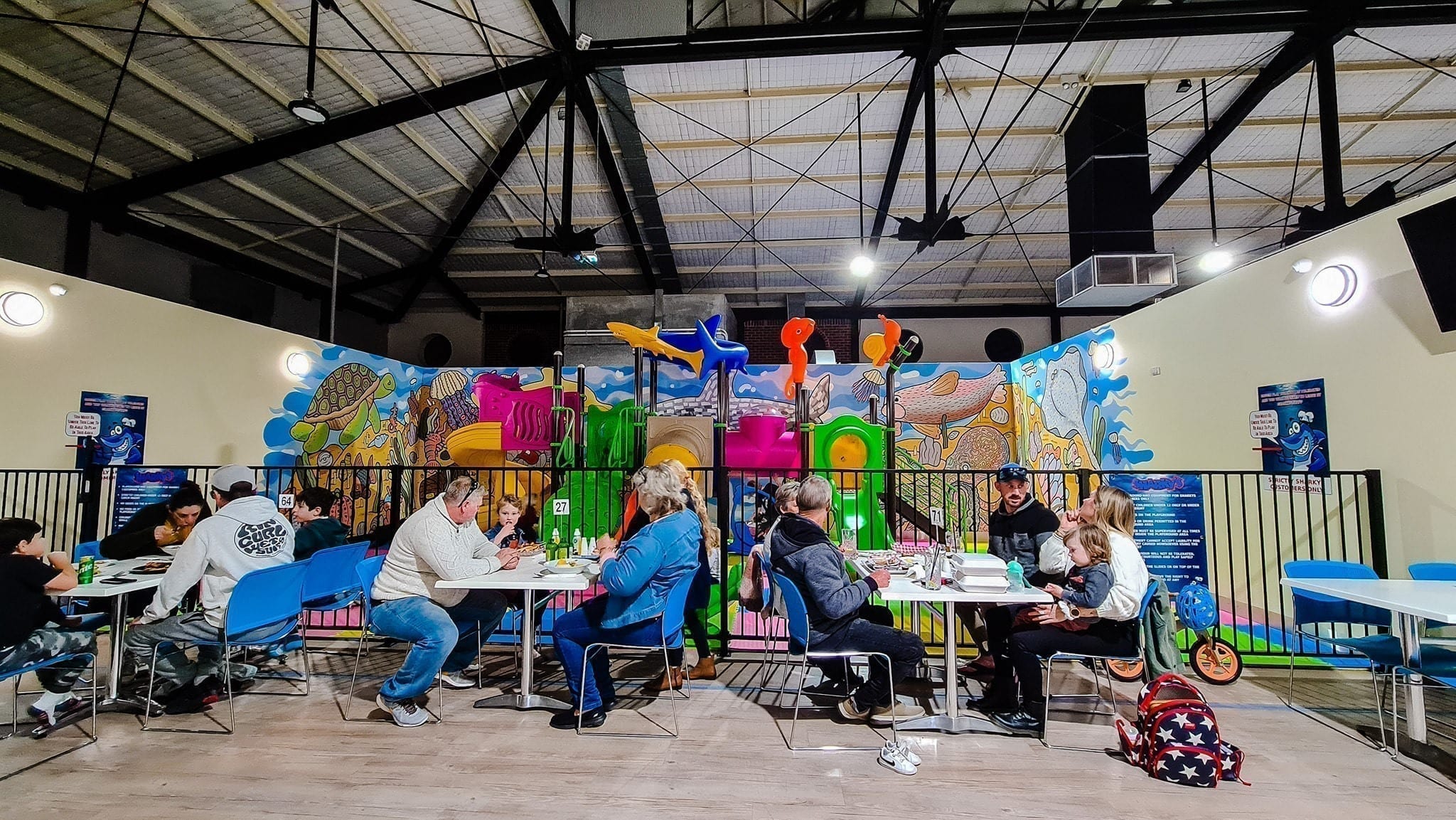 I'm not a seafood lover so you will have to take it from my seafood-loving teen that the Classic Fish n' Chips from the main menu is the "best and freshest" he has ever had! Though he is hoping to head back soon the try out the Calamari! The portion sizes are HUGE too! After snacking all afternoon by the pool at our hotel I opted to order the Spicey Chicken Wings from the starters menu, despite the great variety of non-seafood meals on the menu. The wings themselves weren't spicey but the dipping sauce definitely packed a punch!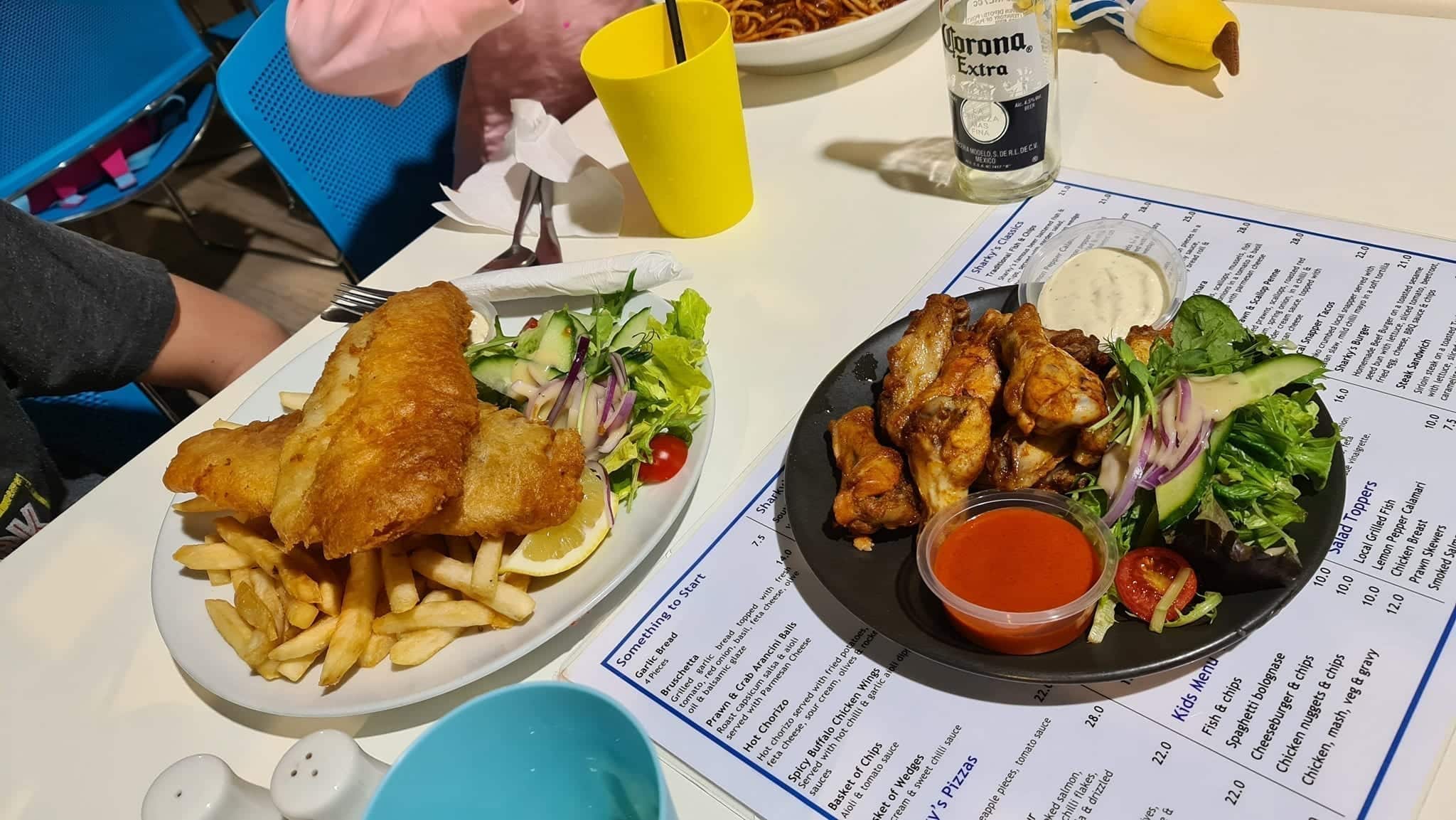 The kid's meals start from just $10, we ordered the Nuggets & Chips, Spaghetti Bolognese and Chicken, Mash, Veg & Gravy. All kids loved their meals, again the portion sizes were so big, luckily takeaway containers are available free of charge.
The ocean fenced playground is perfect for kids 10 and younger and features rockers, slides and climbing obstacles. I don't dine out often because I find it difficult to keep my little ones entertained without disturbing other diners – the combination of the separate dining spaces and the playground made dinning at Sharky's not only a breeze but enjoyable!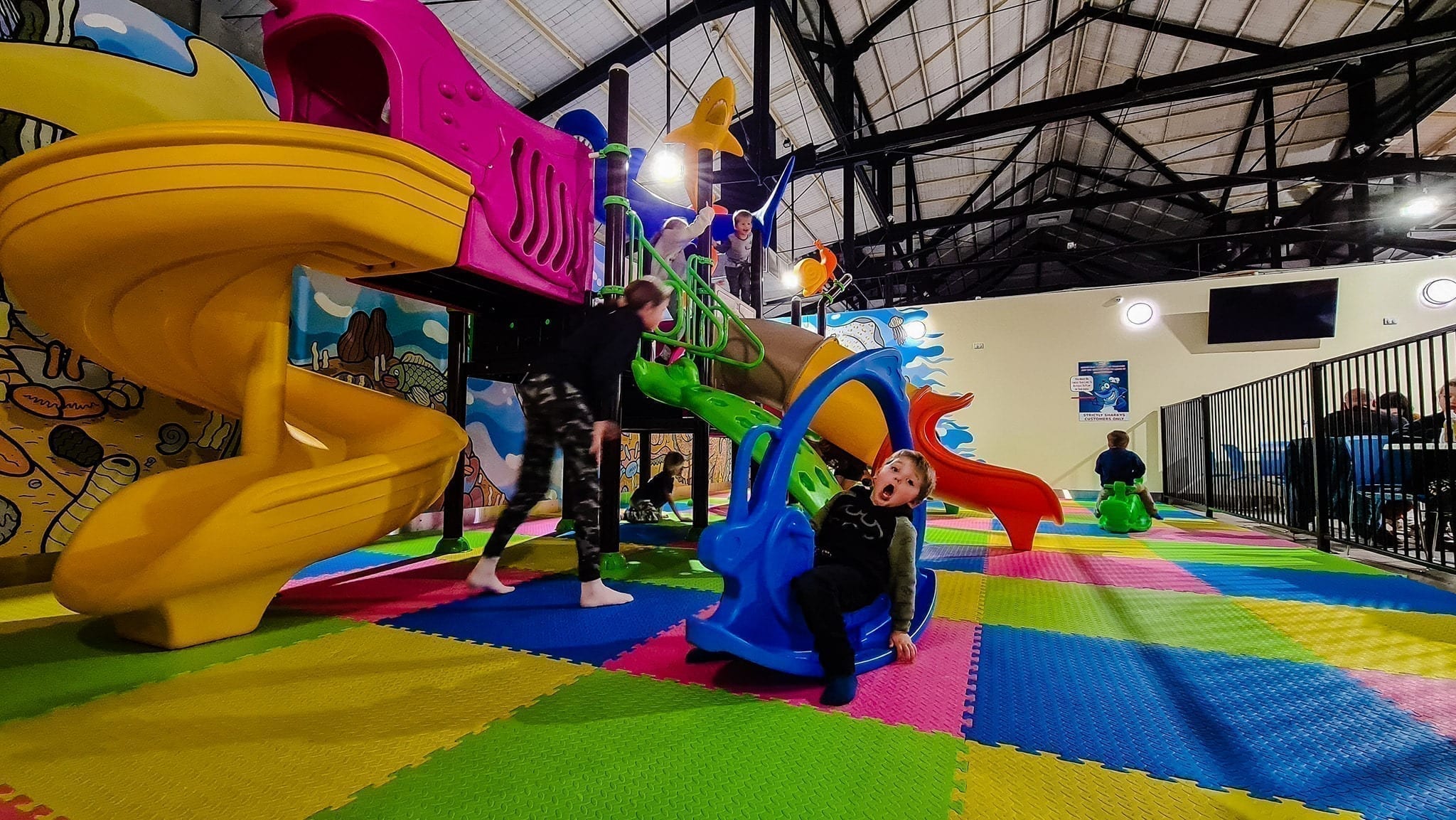 I also found the staff at Sharky's amazing too, very friendly and wait times were minimal, the younger kids were too busy playing and making friends to complain they were hungry!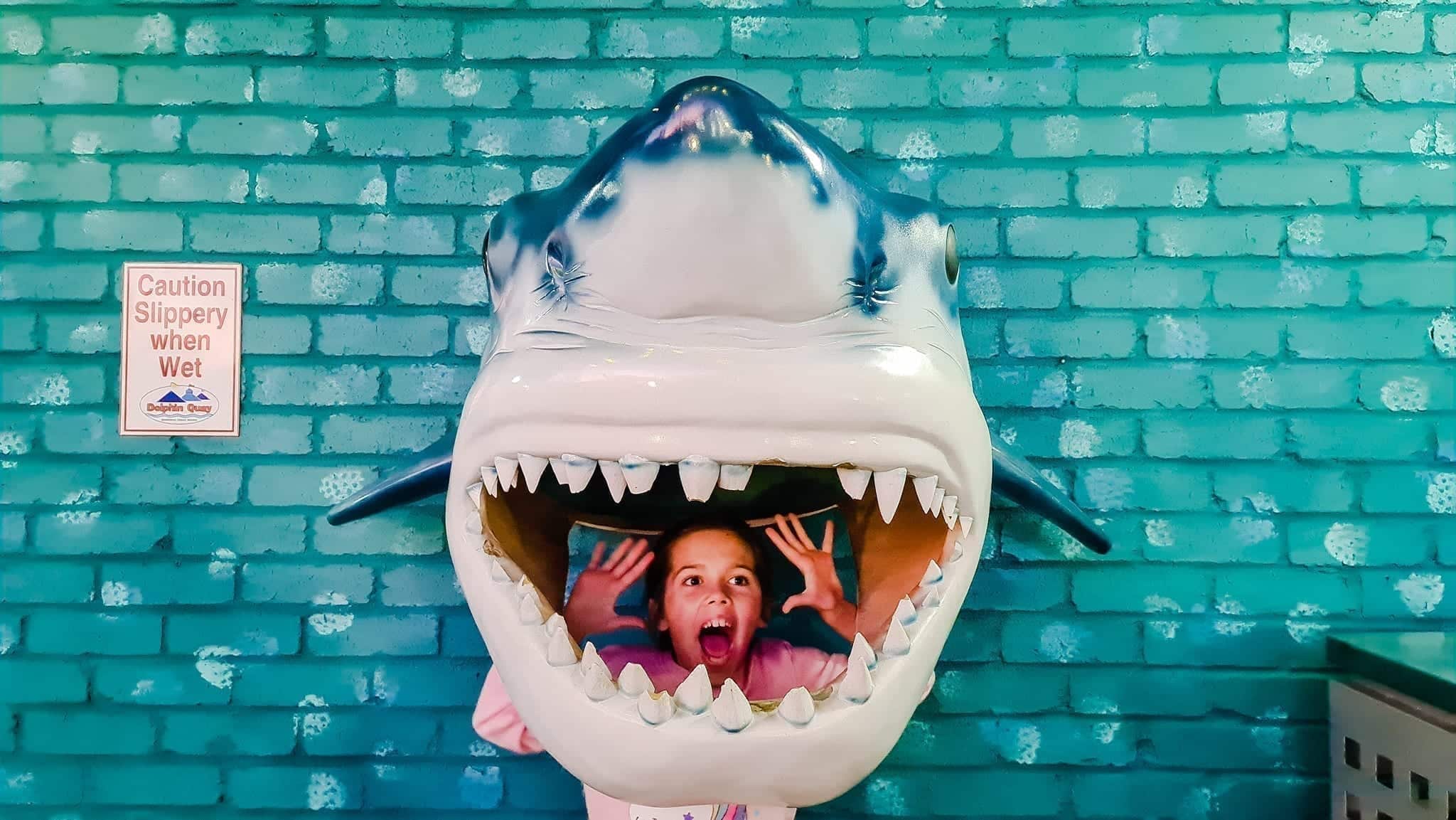 Sharky's Mandurah
Open Daily 10am – late
Shop 1 / 4 Zephyr Mews, Dolphin Quay, Mandurah