Mounting Biking in Perth is huge! The Perth Hills are the best place to head for quality MTB-ing trails. Lake Leschenaultia has a super fun 12km MTB trail network. There are trails to suit riders of all ages and abilities – making it a perfect spot to introduce kids to riding on gravel. The nine trails span 540m to 1.9km in length, and range in difficulty from basic to intermediate. And best of all, it's FREE to visit and ride at the lake! Here's the lowdown on the Lake Leschenaultia mountain bike trails…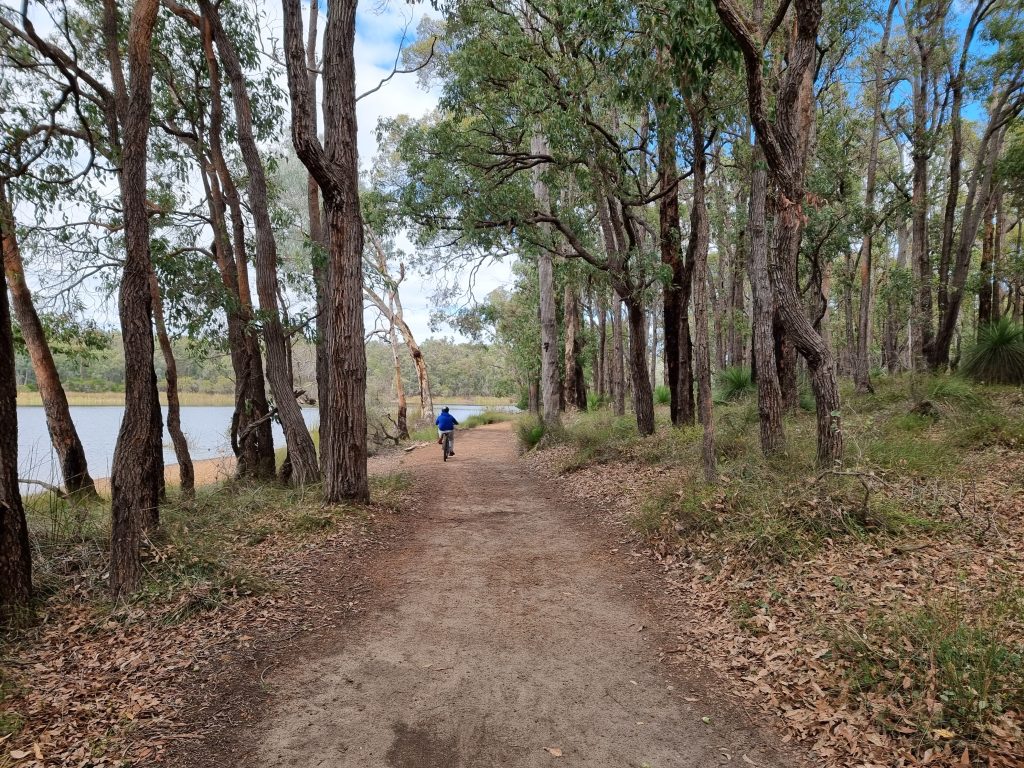 If your children are young, or have not yet built up their mountain biking confidence, take them on a leisurely ride around the whole lake. This 3km loop trail has very flat and wide gravel tracks. There's lots of wildlife to see along the way. It's perfect for a family ride together.
The Railway Run is the best dedicated MTB track to start on for kids. The easy, flat 700m trail follows the old miniature rail line. Perfect for beginners and children. The kids will love to explore the old railway station too!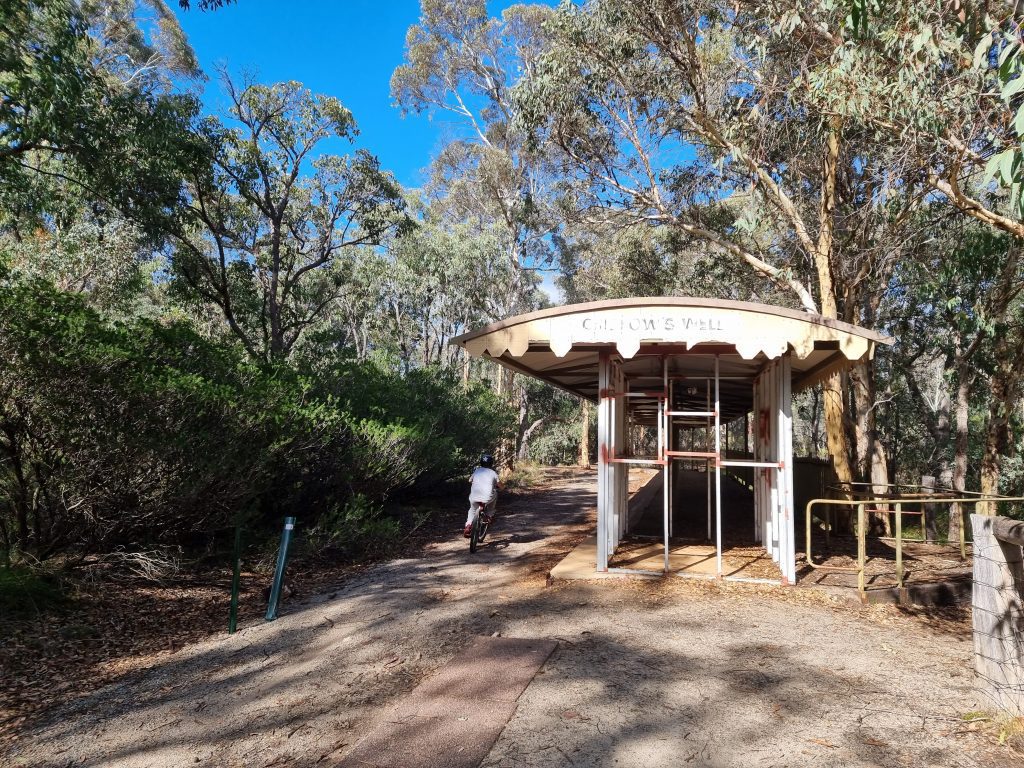 dlow
There's also a fun pump track, to hone your biking skills. More on that here.
A short ride to the northern side of the lake is where you'll find the start point (trail head) of the more serious MTB trails:
"Eastern Line" This is the easiest way to get to the Trail Head. Basic skills, 1.25km in length.
"Hula" This is a flowy trail. Basic skills, 1.4km in length.
"Stewies" A good introduction to Cross Country trails. Basic skills, 1.9km in length.
"Yeehaa" As the name suggests, a fast, flowy trail. Leads into Wahoo trail. Intermediate skills, 540m
"Woohoo" Includes fun ramps. Links to Yeehaa and Shakes n' Ladders. Intermediate skills, 720m
"Shakes n' Ladders" has rock gardens and a shore-style ladder. Intermediate skills, 1.3km
"Blue Panther" an old-school, XC style trail. Intermediate skills. 1.4km in length.
"Man vs Machine" is a long, technical climb for those who like a challenge. Intermediate skills, 1.5km
There are toilets located next to the main carpark. The Reflections Coffee & Kiosk is open at weekends and summer school holidays only (subject to change). Water fountains are also on site. It's a lovely spot for a post-ride picnic or BBQ.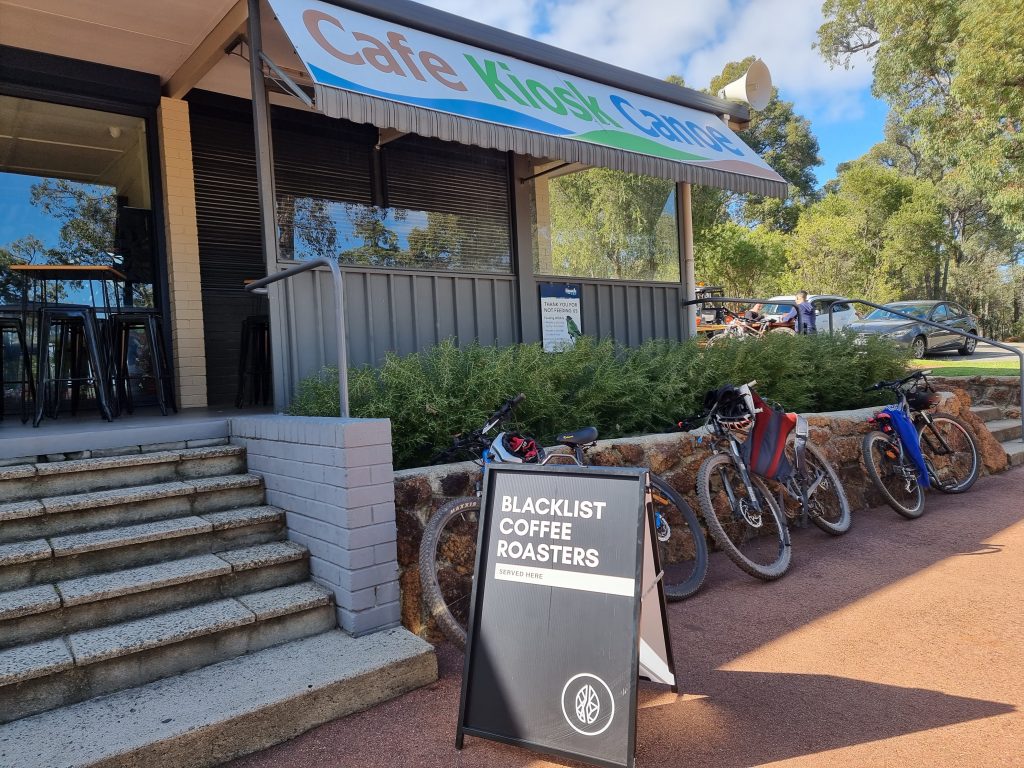 The lake itself is perfect for water sports with the family, so be sure to take your canoes and SUPS along. Swimming and jumping off the pontoon is lots of fun in warmer months. You can have an action packed day out in the great outdoors at Lake Lesch.
Whatever pace you like to ride. You can choose the best MTB adventure at Lake Lesch! Be sure to hit the Lake Leschenaultia Mountain Bike trails soon.
Find more things to do at Lake Leschenaultia with kids here.
Find more things to do in Perth Hills Mundaring with kids here.