My first thought when I stepped inside the Tree of Life Cafe was how lovely the french decor was. It is decorated with beautiful high backed chairs and lovely pieces of furniture dotted throughout. My second thought was, "gee that cherry and coconut slice looks good!".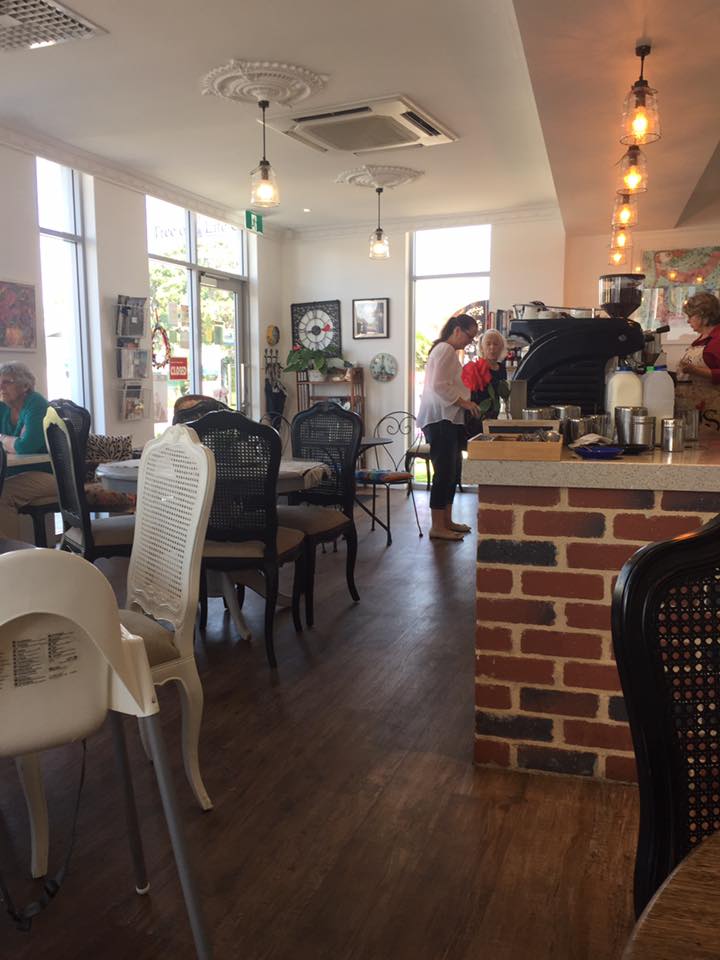 The Tree of Life Cafe is quite a small cafe and even though we visited on a Friday lunchtime, it was very busy and we just managed to grab the last table. There is a kids play area complete with a small cubby house and chalkboard. The play area is attached to the cafe but is separated by glass doors. You could watch the kids from inside but would not be able to hear them though as they keep those doors closed. There is a bench out there though so you can sit outside and watch them if you wish. There are also a number of high chairs available and baby change room facilities.
Tree of Life Cafe serves an all-day breakfast menu as well as lunch, kids menu and a range of drinks and cakes. I noticed that they had quite a few gluten-free and organic options available also.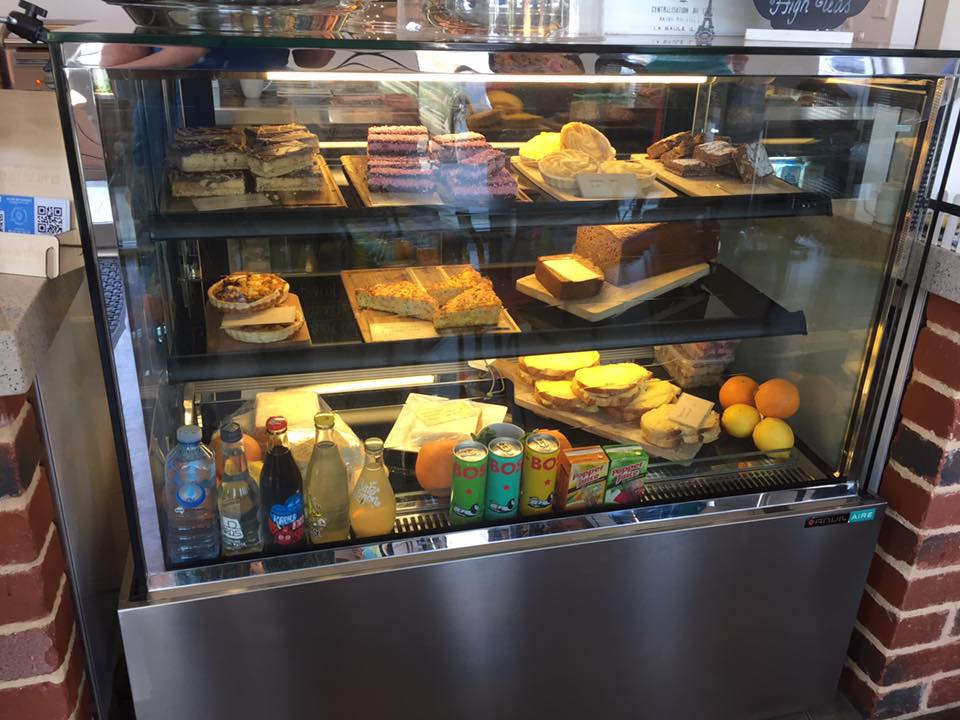 We shared a beef burger, which was delicious, I had a salted caramel shake and Miss 3 had her usual strawberry milkshake with a bonus marshmallow. Now that I think of it, I never did get around to that cherry and coconut slice.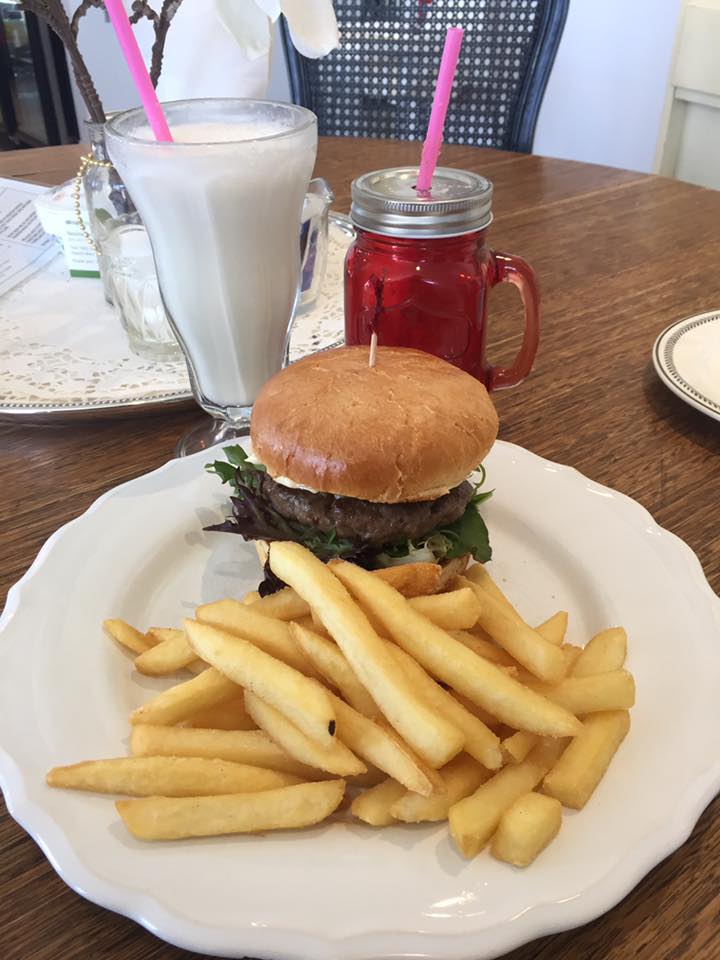 Tree of Life Cafe is located at 29-31 Sholl street Mandurah and is open Monday – Friday 7:30am – 4pm and on Saturdays 9am – 1pm.
For more information visit www.treeoflifecafe.com.au
Find more places to visit in Mandurah
Find more family-friendly restaurants in Perth