Treetops Adventure (formerly known as Trees Adventure) is Australia's Number 1 Tree Ropes and Ziplining Experience. A Treetops Adventure course is located within Yanchep National Park (45 minutes north of Perth), the second of its kind in WA and the seventh nationwide.
Anyone over the age of 4 can spend 2 hours of fun navigating through the Jarrah and Paperbark trees, high above the local kangaroos that call Bull Banksia Oval their home.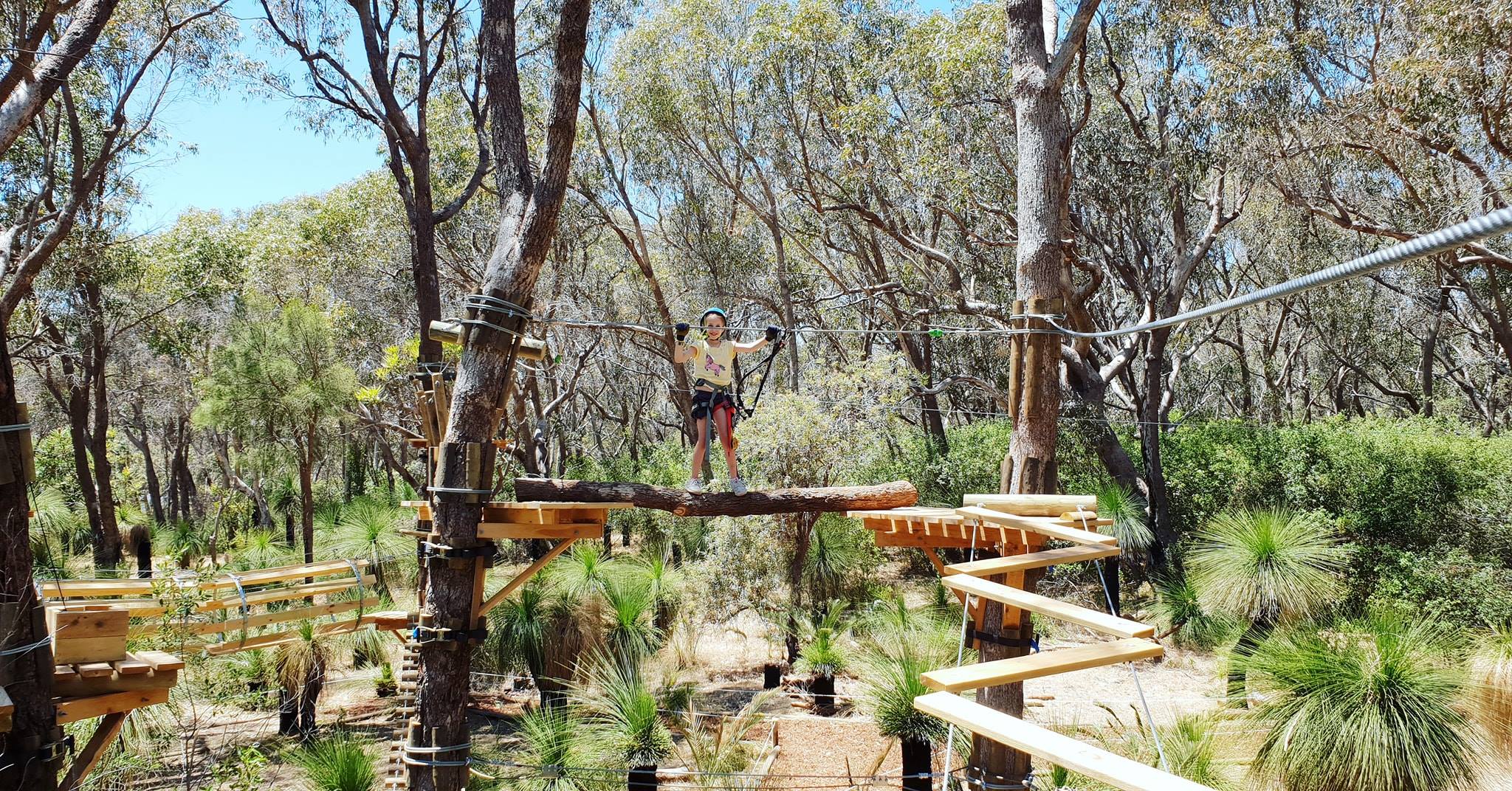 If you are not familiar with Yanchep National Park, the staff at the entry point will provide you with a map and point you in the right direction. An entry fee is required for Yanchep National Park and is not included in the Treetops Adventure ticket. You need to arrive 30 minutes before your session.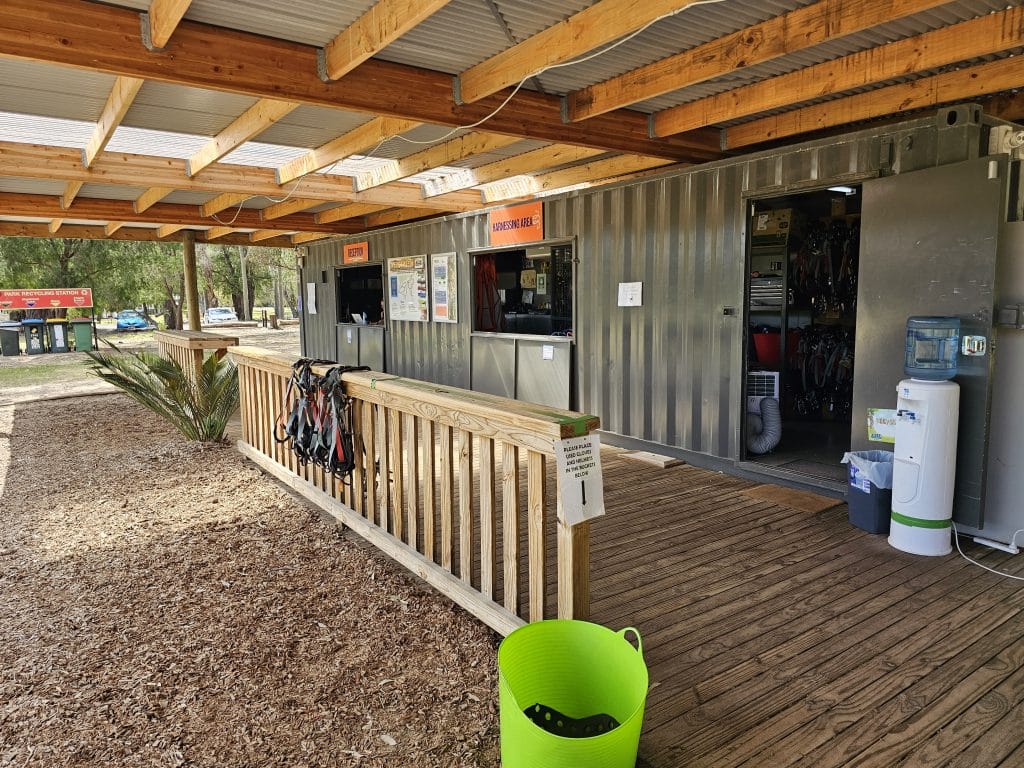 After you have checked-in, the instructors will get you geared up in a harness, gloves and helmet. Your 2 hour session includes a safety briefing and shown how to use the equipment before having a test run, as it is a self-guided experience, you need to complete the test run before you can do the real thing!
Treetops Adventure Yanchep has 7 challenging courses ranging from 2m low easy courses for your mini adventurers, all the way to 10m high for the adrenaline junkies! All children under the age of 13 need to be climbing with an adult. All courses are colour coded; Yellow 4-7 years, Green 8+, Blue 8+, Red 10+ and Black 13+.
You get two hours to do as many of the courses as you can, we completed 3 courses during our session, some of the faster kids managed 4.
All courses begin at The Home Tree, each course is made up of wobbling wooden bridges, tight ropes, cargo nets, ziplines and more! We opted to start at a blue course, once we got the hang of clipping on and off the ropes we powered through the course! The ziplines were definitely a firm favourite!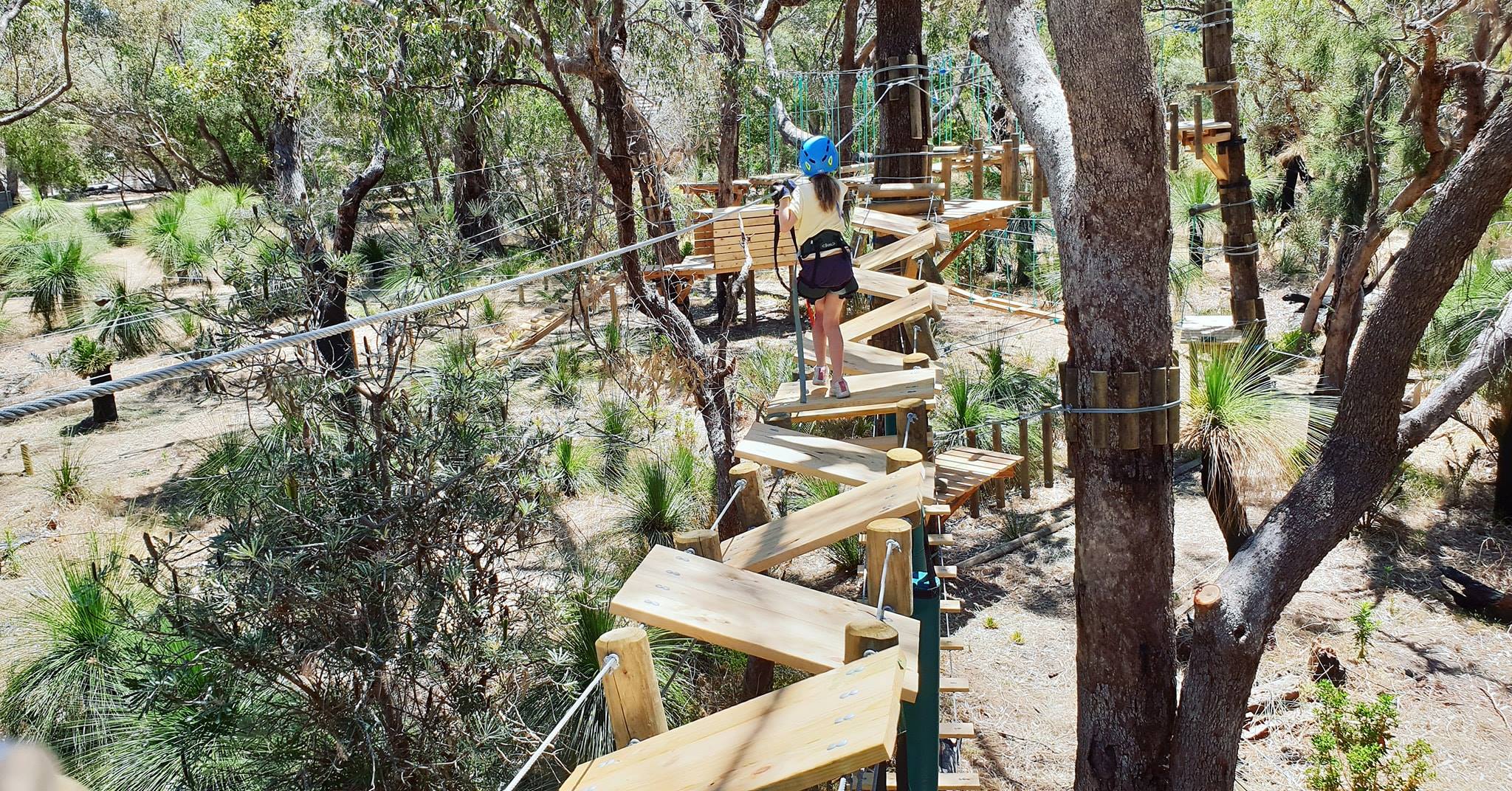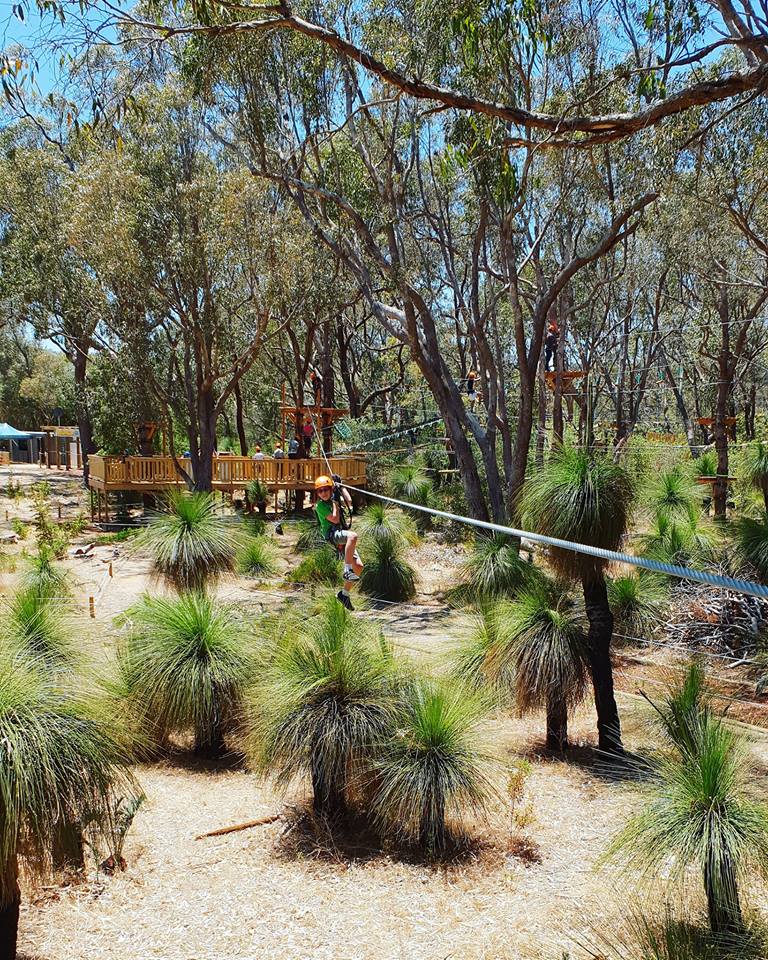 Next, we headed for a blue course which was equally as challenging.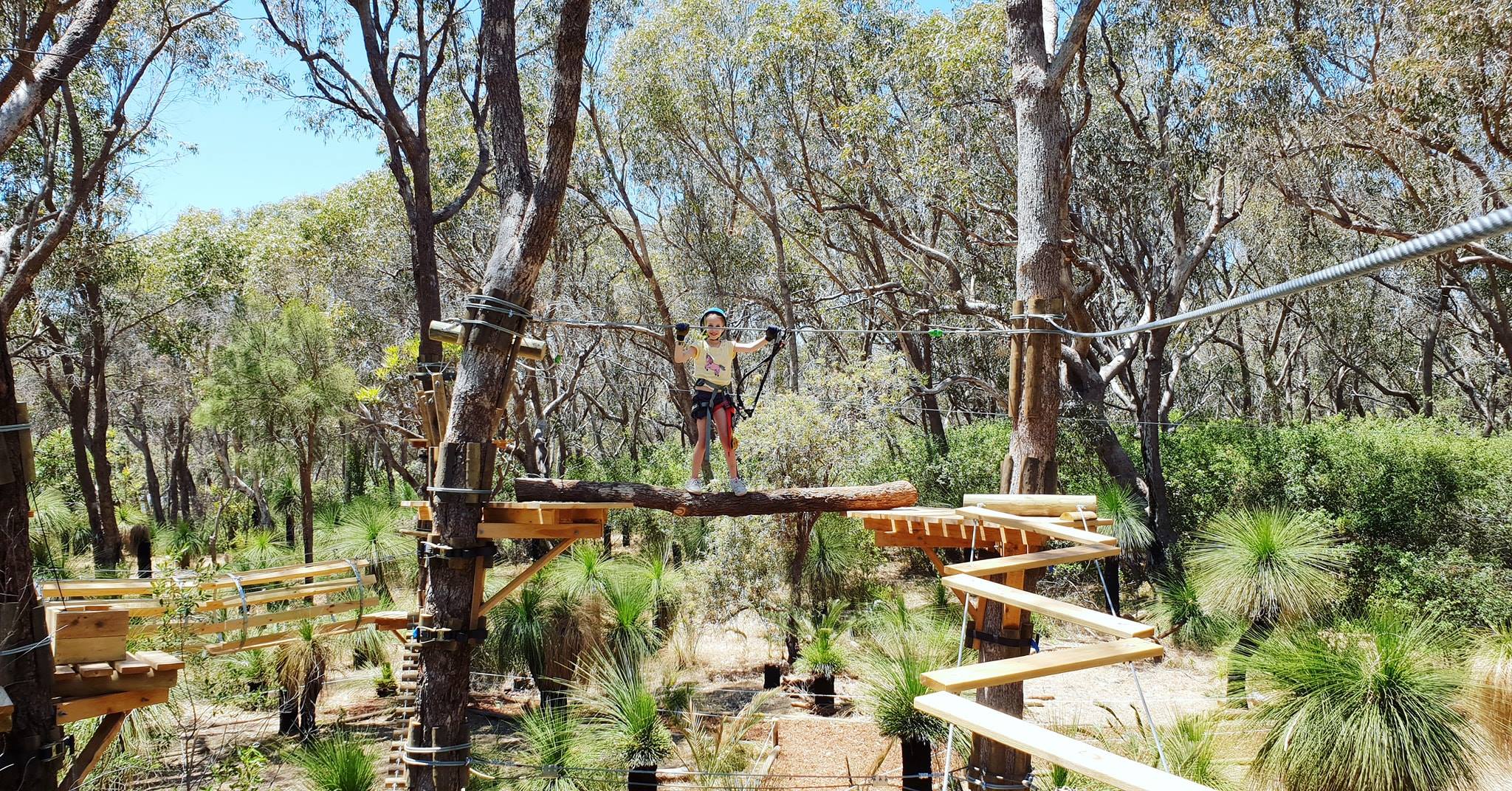 Then we were crazy enough to try the red course 😅 the red was a huge step up from the blue and green courses! Lucky our 2 hours was over because I wasn't game enough to try the black!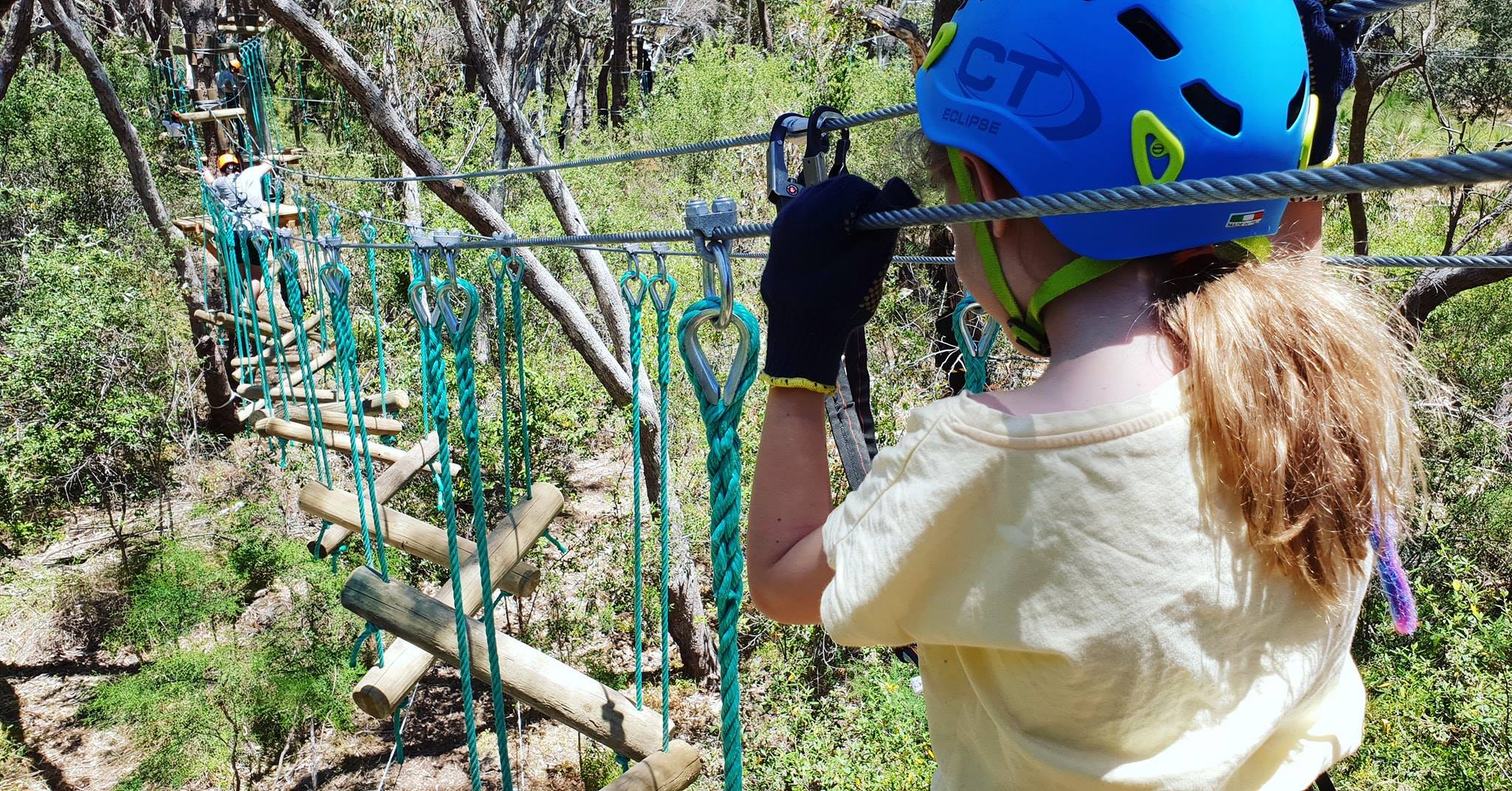 Although you are clipping yourself on and off the ropes, you're always locked onto a rope. Our group had a couple of falls, the kids were all able to get themselves back up and on continue on with the course. If you get really suck you can yell for help and an instructor will winch you to safety.
Throughout the 7 courses, there are 15 ziplines and 70 challenges! Not only is Treetops Adventure lots of fun, but it is also a great confidence builder for kids!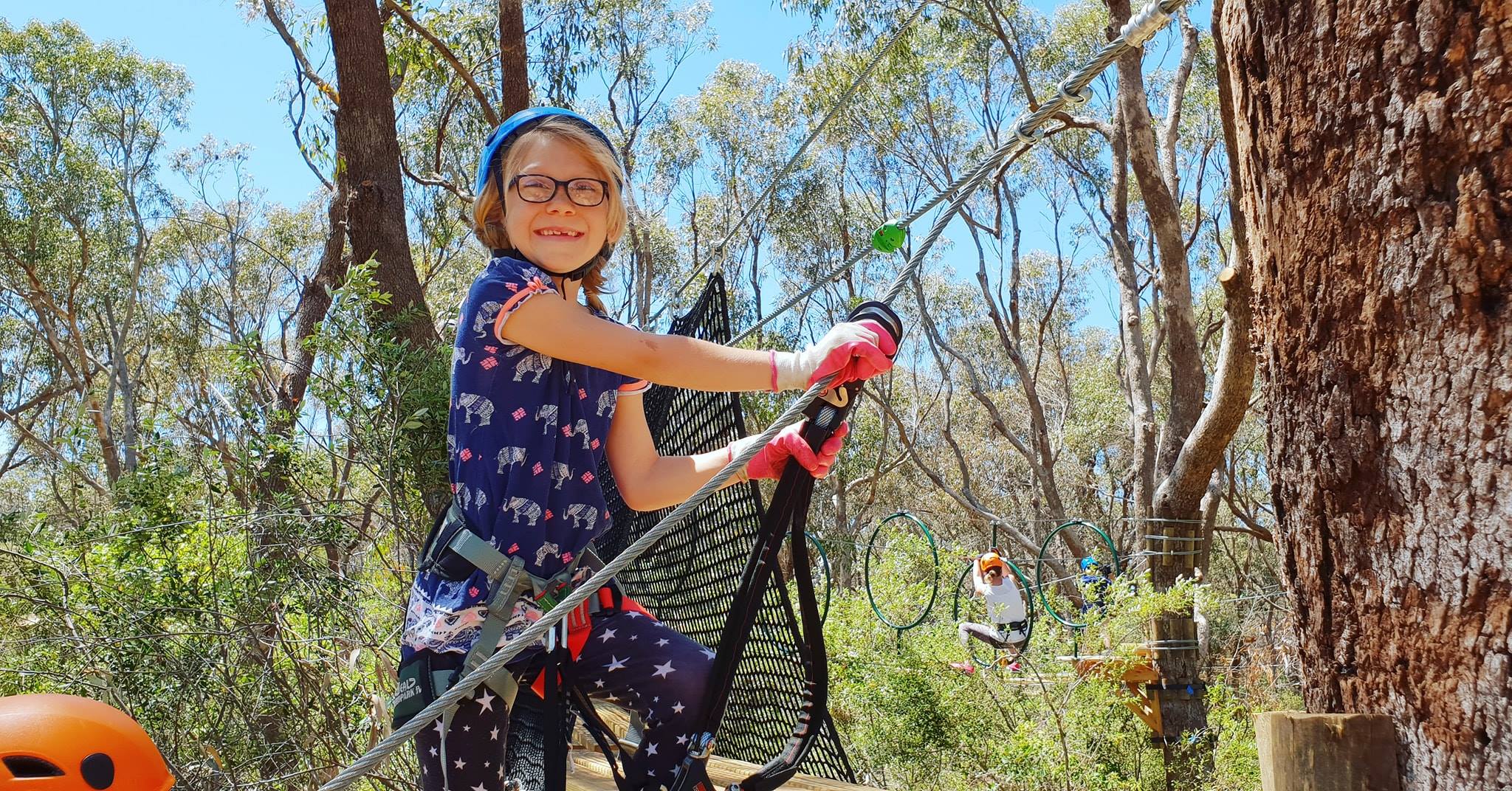 You cannot carry any loose items while climbing, there are free lockers available. There is also water and toilets.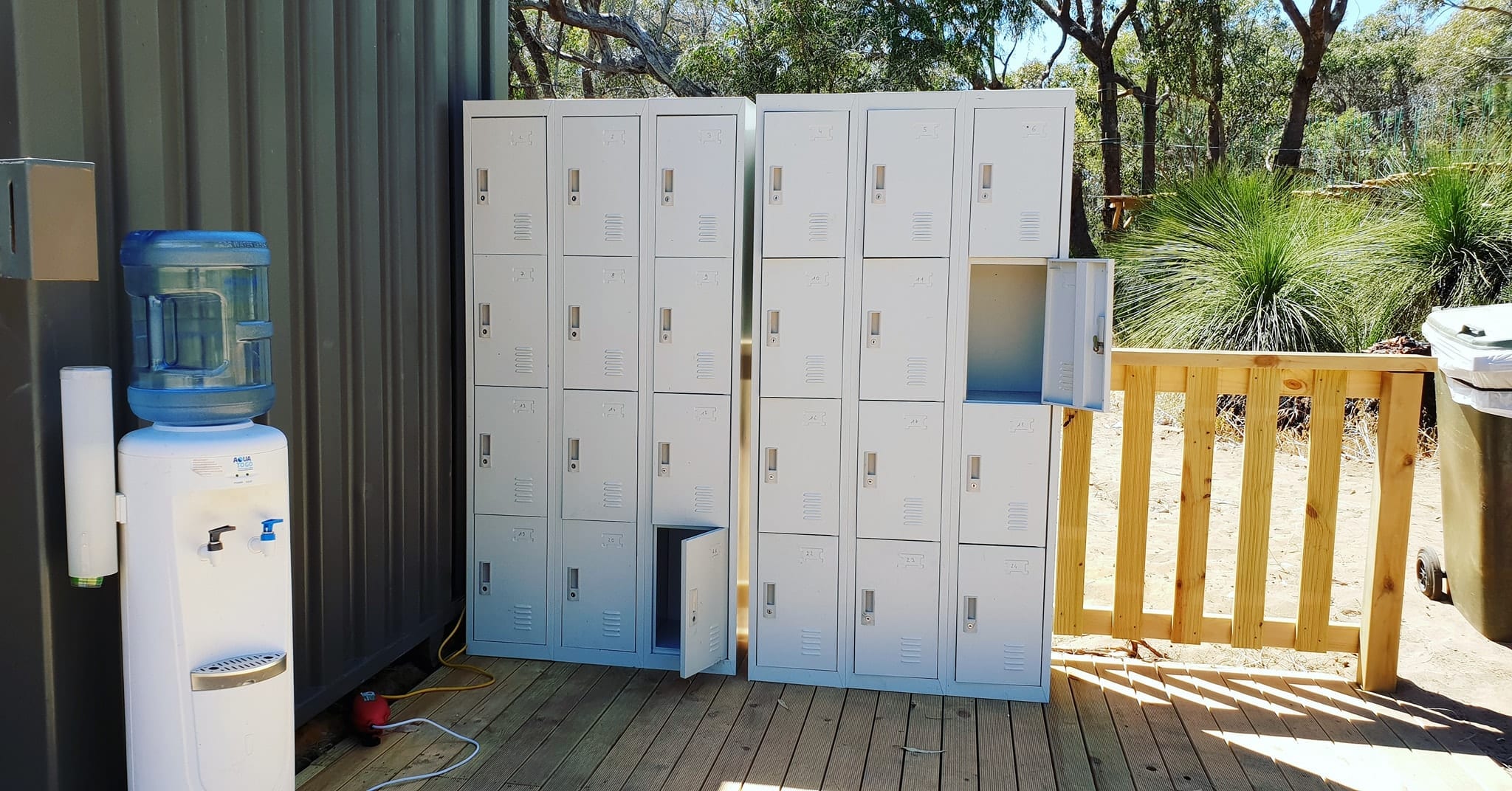 We had a tree-ific time and will be back for sure!!!!
Treetops Adventure
Yanchep National Park, Ghost House Road
Tuesday – Friday: 10am – 5pm
Saturday & Sunday: 9am – 5pm
Public and School Holidays: Open 7 days a week, 9am – 5pm
Bookings are essential!
There is also a Treetops Adventure located in Dwellingup, click here for more information.
Find more places to visit with kids in Perth