Get ready to buckle up for the winter adventure of a lifetime at the School's Out Winter Fest!
School's Out Winter Fest is the ultimate value-packed event and is returning for the July school holidays, this festival promises endless fun and excitement for kids and parents alike. Held at the Perth Convention & Exhibition Centre from Saturday 1 to Sunday 16 July 2023, it's an event you won't want to miss!
As we walked into the venue, my kids were absolutely amazed. Their faces lit up with excitement, knowing that they were in for an extraordinary day.
The session times are staggered, allowing you to enter at your allocated time, but once you're inside, there's no need to rush. You have the entire day to enjoy all the incredible attractions!
We ended up spending a fantastic 3 hours at School's Out Winter Fest, creating memories that will last a lifetime.
Each kids ticket includes:
1 x City of Light Ice Rink Experience (child use only)
3 x Snow Slides (child use only)
10 x Rides (child use only)
4 x Adult Rider Passes (rides only)
1 x Adult Entry
The highlight for the kids (and I) was definitely the ice skating, so naturally, that was our first stop. The rink offers a wide range of skates for both kids and adults, including double runners for beginners. Penguin aids are provided free of charge!
Please note that an adult must accompany children under five on the ice. If you're an adult and want to join the fun, you can purchase a skating ticket from the ice rink check-in counter.
Despite a few tumbles here and there, we had an absolute blast on the ice. I greatly appreciated the attendants on the ice who were there to assist all the kids.
Afterwards, we headed to the thrilling rides. With 10 ride passes, you can experience all the attractions or keep riding your favourites again and again. The ride selection includes:
Dodgem Drift Cars (a firm favourite with my kids!)

Dream Swinger

Fiesta Balloon

Storm

Taxi Jets

Cup & Saucer

Jurassic Temple

Camelot Castle

Mini Ferris Wheel

Once we had used up all our ride passes, it was time for the kids to soar down the snow slide, which they absolutely loved.
To add to the winter fun there is mesmerising falling snow. And keep your eyes peeled, you might bump into Icewing the friendly dragon.
Throughout the festival, there are cosy seating areas available, and you'll also find additional seating near the coffee and donut vans.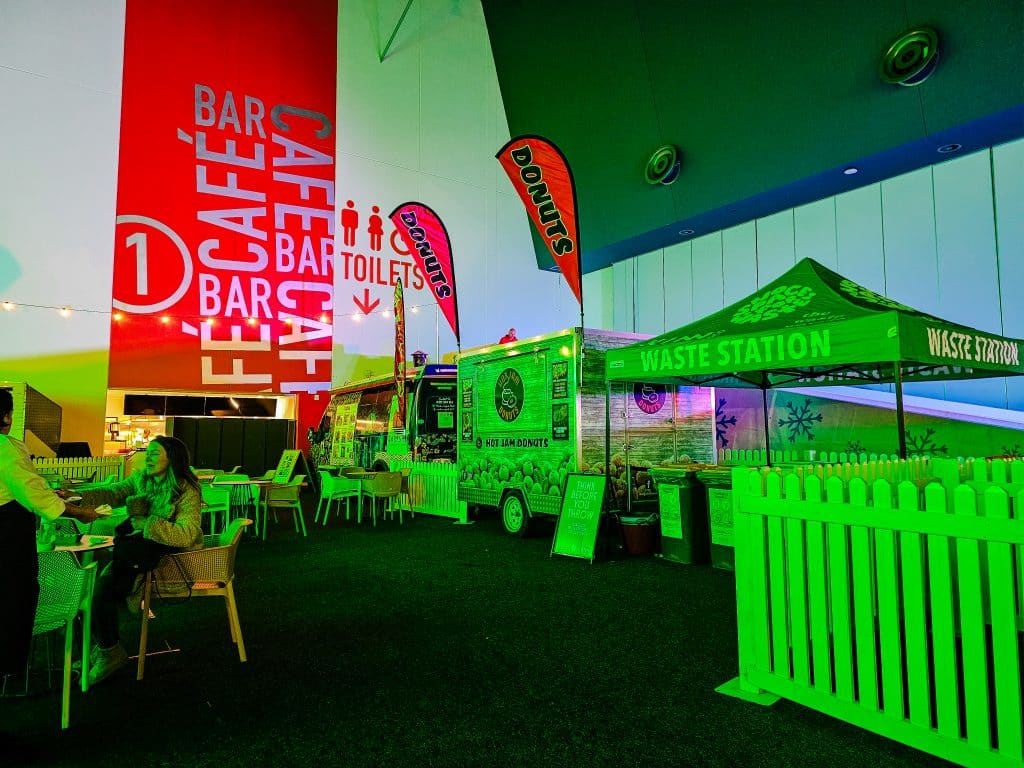 For those craving snacks, popcorn and fairy floss are conveniently located near the exit.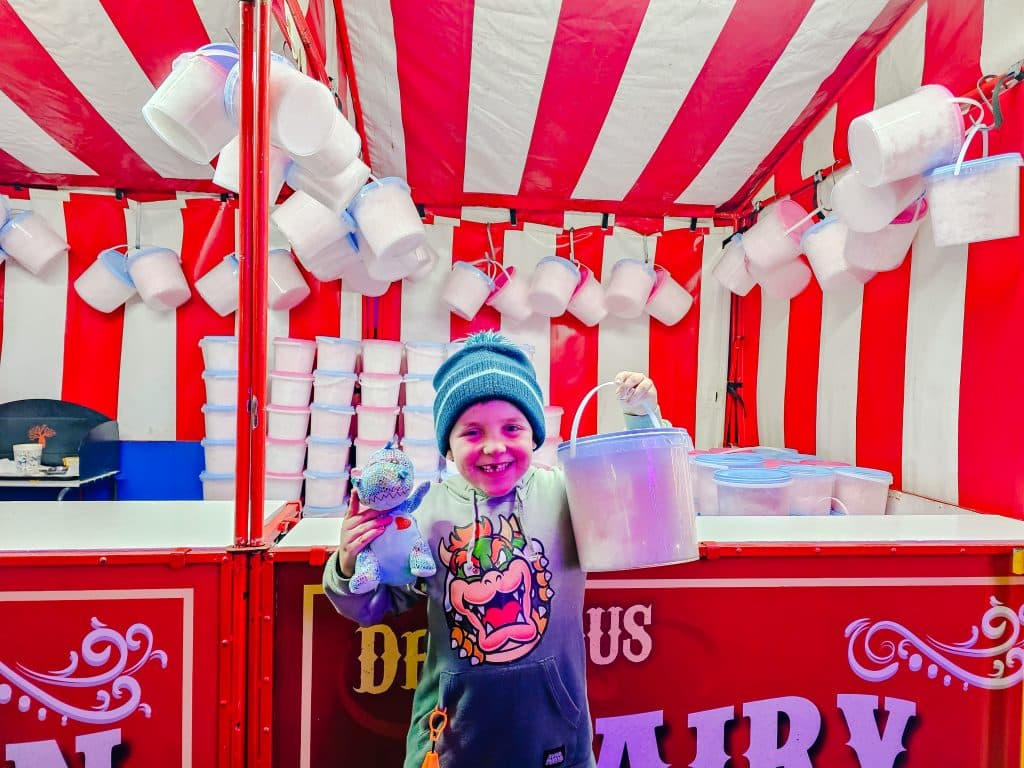 Before we wrapped up our incredible day, the kids tried their luck at a few carnival games. The selection includes laughing clowns, a rabbit shooting gallery, lucky numbers, and pick a box, with everyone being a winner!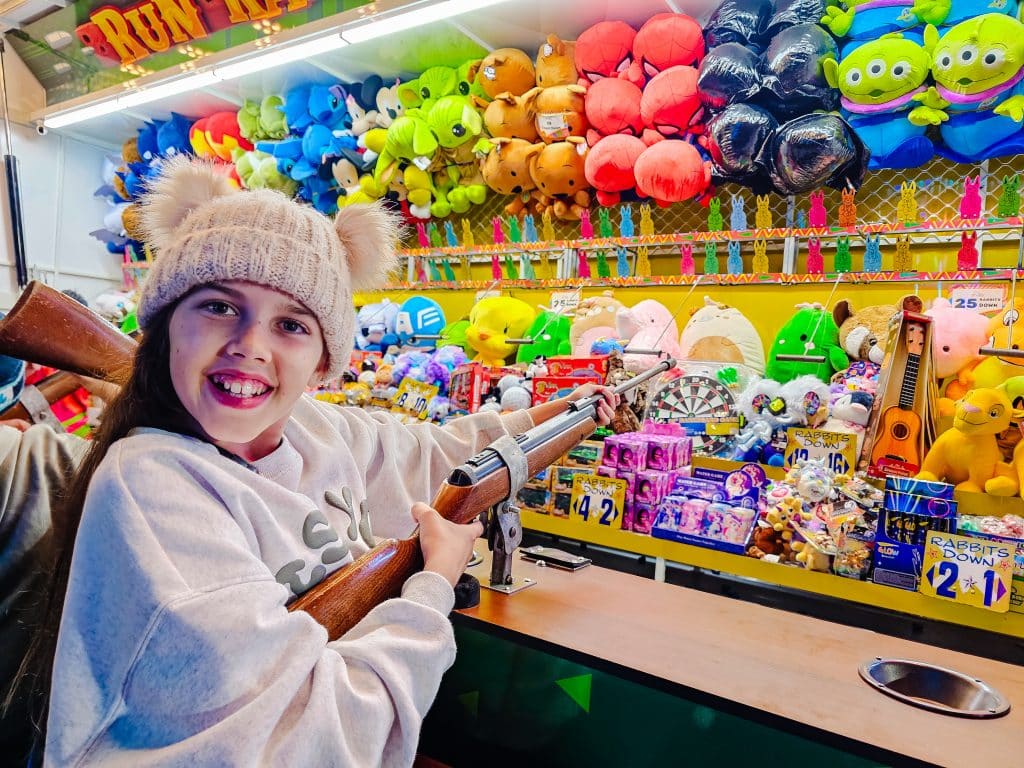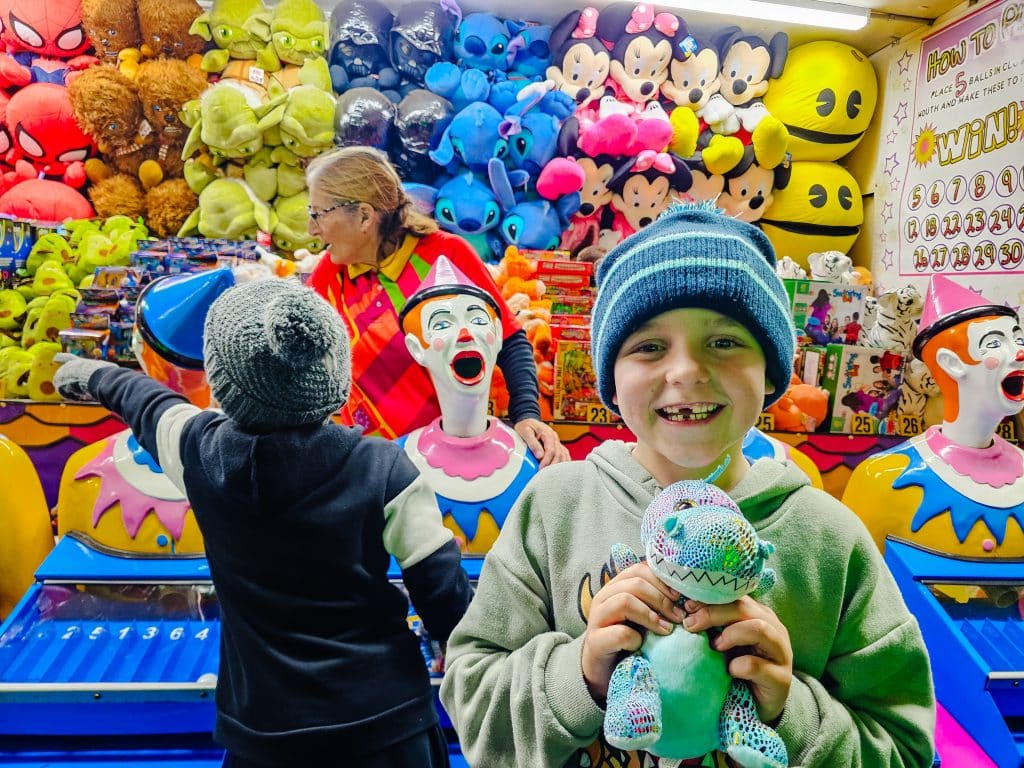 To make the experience even more memorable, the kids each grabbed a couple of showbags.
School's Out Winter Fest is conveniently located near the Elizabeth Quay Bus and Train Stations, making it easily accessible. If you prefer to drive, I chose to park at the PCEC, where I paid $10 for just over 3 hours of parking. Alternatively, you can check out the City of Perth website for information on their 3-hour free parking options.
School's Out Winter Fest
Don't miss out on this incredible event! Visit the School's Out Winter Fest website at www.schoolsoutfest.com.au for more information.
Find more things to do in the school holidays