Who loves to enjoy a babycino with your bambinos? We do! Whether kids like their babycinos a little bit fancy or completely FREE, Buggybuddys has the run down on the cafes to find the very best babycinos in Perth!
Vans, Cottesloe
Cottesloe favourite Vans serves up a super cute babycino ($3) which looks just like a face! The bustling café also has a fantastically fresh kids menu, colouring in and a tasty Asian-fusion inspired menu for the adults. Read the Buggybuddys review here.
Find Vans at 1 Napoleon Street, Cottesloe.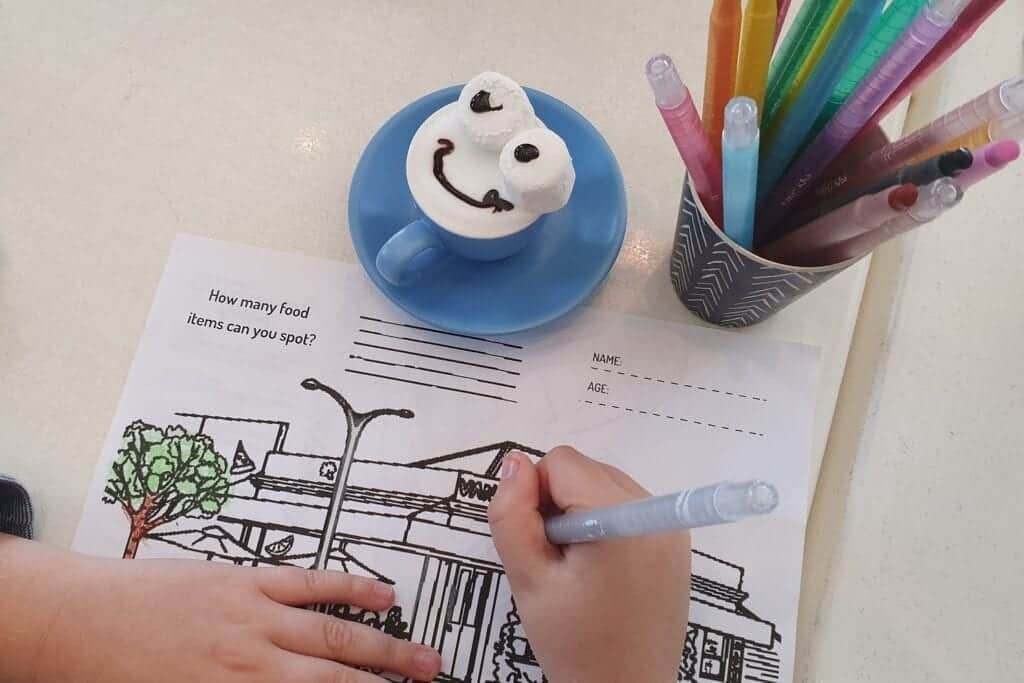 Lady Latte, Scarborough
This little café serves up a BIG babycino! At Lady Latte, kids can enjoy a gourmet jaffles as well as an EPIC babycino! The larger than your average babycino is served in a little blue jar and adorned with chocolate sauce, sprinkles, a marshmallow and a little fairy floss – just for fun. The milky drink is only $2.50 and there are free refills too. Definitely the best babycino in Perth! Read the Buggybuddys review here.
Find Lady Latte at 39 Edgehill Street, Scarborough.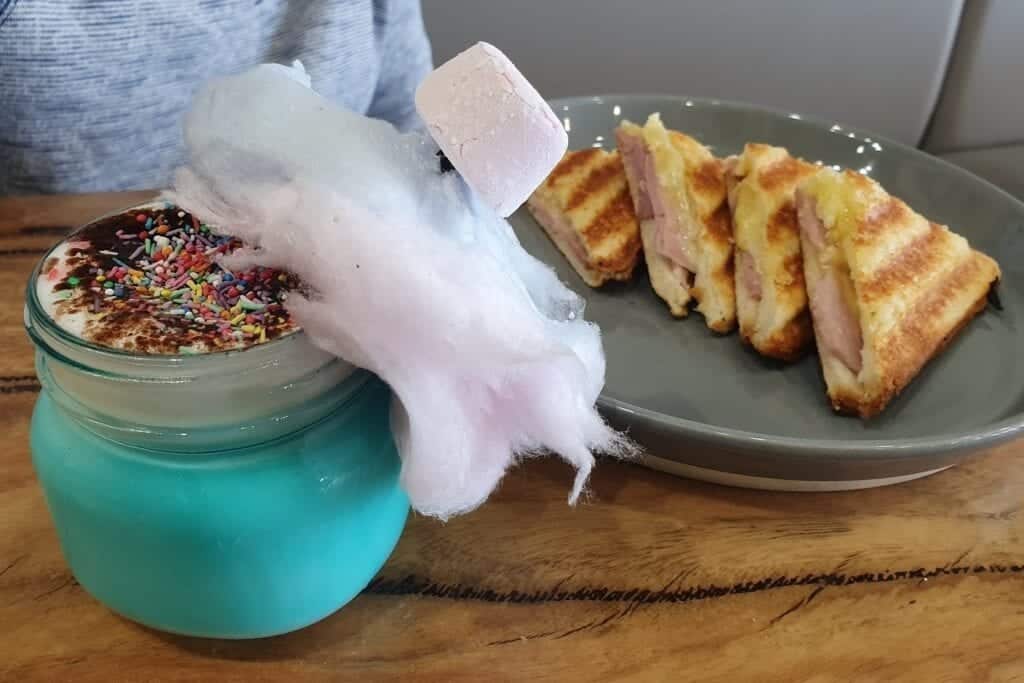 Pax + Co, Mt Lawley
Head to the health-focused Beaufort Street café for a babycino that looks like a bear or a smiley face! At Pax + Co babycinos are FREE with any purchase and you're bound to find something tempting to order. There's also a kids play corner for little ones. Read the Buggybuddys review here.
Find Pax + Co at 609 Beaufort Street, Mt Lawley
Millpoint Caffe Bookshop, South Perth
Have you heard of a rosy-cino? Neither had we till we stopped for morning tea at Millpoint Cafe! At the brilliant bookshop/café they serve a pink, strawberry flavoured babycino, which kids will love. There's lots of fresh baked sweet treats to enjoy with it too, as well as kids' books to discover! Read the Buggybuddys review here.
Find Millpoint Caffe Bookshop at 254 Mill Point Road, South Perth.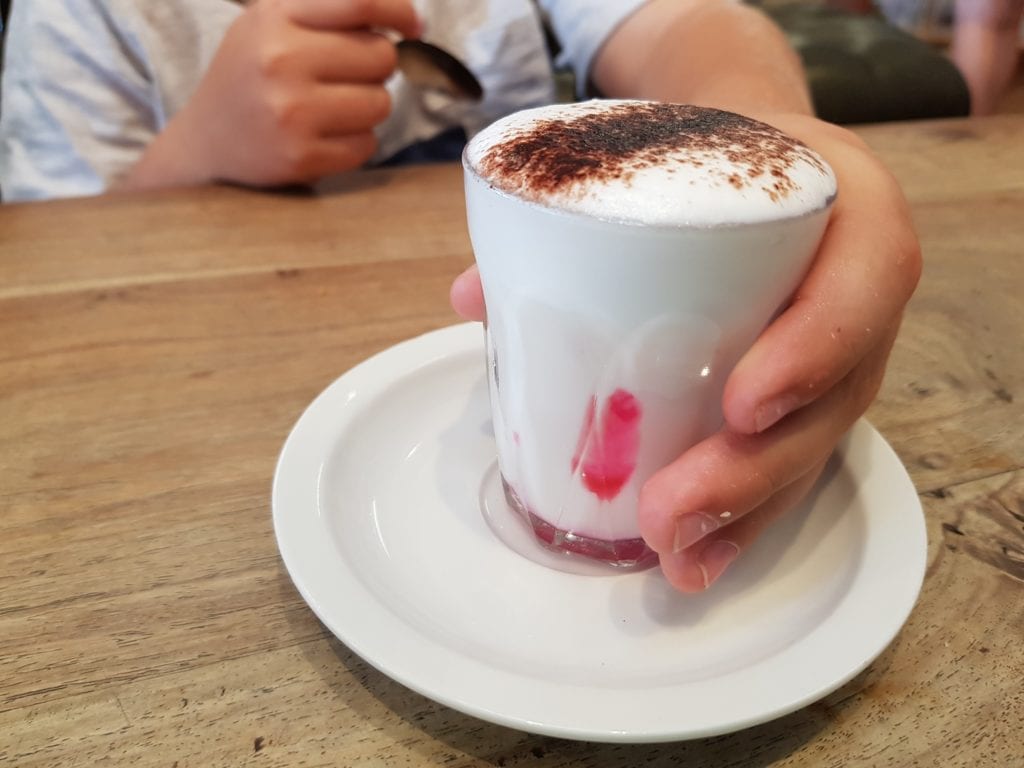 Steamlab, Applecross
Steamlab serve up one of the best babycinos in Perth! The rainbow babycino is completed with multi coloured sprinkles, rainbow marshmallow and a mini cookie! The coffee and tea specialist makes a great cuppa for the adults too. And the café is just around the corner from the brilliant Heathcote Pirate Ship Playground. Read the Buggybuddys review here.
Find Steamlab at 21 Kintail Road, Applecross.
Esther Café, Kalamunda
At Ester Café you can have a cuppa and babycino whilst helping a great cause! The Kalamunda spot is not your ordinary café. It's part of The Esther Program, which trains young women that have been through crisis situations, helping them gain a certificate in hospitality. Read the Buggybuddys review here.
Find Ester Café at 23 Haynes Street, Kalamunda.
Syd and Phyllis, Midland
There's plenty of places for kids to roam at Syd and Phyllis café, found by the steaming railway tracks at the old Midland Railway Workshops! Their traditional babycinos are served with a marshmallow and a big sprinkle of coco! Mum and Dad will be stoked to find they have excellent Bolt coffee and great food too. Read the Buggybuddys review here.
Find Syd and Phyllis at 21 Foundry Road, Midland.
Freshwaters, Peppermint Grove
Enjoy a babycino by the Swan River at Freshwaters. The popular spot for morning tea, offers traditional babycinos, as well as a tasty menu and fresh bakes too. Afterwards, take a wander to the river for a play on the playground and to spy some black swans and maybe even a dolphin! Read the Buggybuddys review here.
Find Freshwaters at 3 Lilla Street, Peppermint Grove.
Lo Quay River Café, Riverton
Lo Quay River Cafe is a bustling spot found right on the Canning River. Sit inside, outside under umbrellas or on the grass closer to the playground. Our tip is to grab a takeaway babycino from the Café and head to the neighbouring Riverton Jetty Playground. Read the Buggybuddys review here.
Find Lo Quay River Café at 300 Fern Rd, Riverton.
Steam Haus, Maylands
The coffee and babycinos are both very good at Steam Haus. One of the rooms in the converted cottage has a dedicated kid's area, with tables for parents, while little ones play with toys and books. It's a good spot for a small Mum's group catch up. Read the Buggybuddys review here.
Find Steam Haus at 200 Whatley Crescent, Maylands.
Jaffle Shack, West Perth
If your kids LOVE a yummy gourmet toastie – then Jaffle Shack is THE place for you. As well as a delicious range of gourmet toasties, the Jaffle Shack serves up waffles and of course, babycinos! Read the Buggybuddys review here.
Find Jaffle Shack at 1220 Hay Street, West Perth.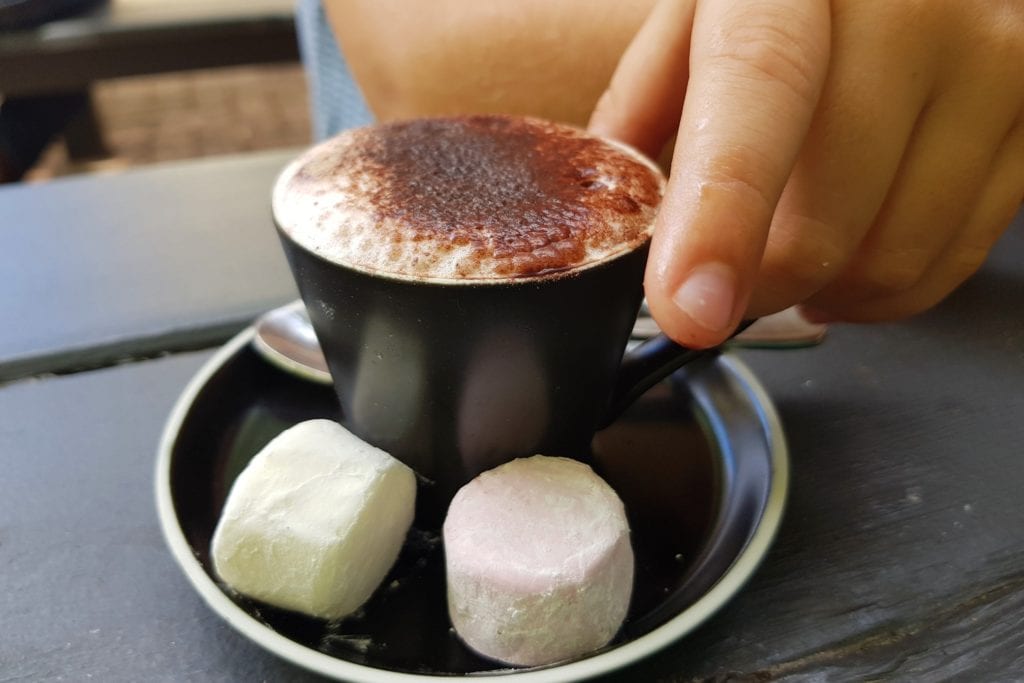 Paper Ave, Joondalup
Pull up a chair under the whimsical mural at Paper Avenue café, a hop, skip and jump away from Joondalup Library. The light and bright café offers a tempting brunch menu, fresh bakes and delish drinks (my pick is the strawberry latte!). There's a kids menu, as well as babycinos too. Read the Buggybuddys review here.
Find Paper Ave at 52A Davidson Terrace, Joondalup.
8 Yolks, Success
8 Yolks is child friendly café in the southern suburbs – there's highchairs, colouring in, change facilities and even a small enclosed area outside for toddlers to play with toys. Their babycinos come with a marshmallow – though Little Chef gobbled his up before I could take a photo! Read the Buggybuddys review here.
Find 8 Yolks at 660 Beelair Drive, Success.
Blacksmith, Highgate
Blacksmith is an eastern states import that's serious about coffee and good food, as well as keeping all members of your family entertained with a fantastic outdoor kid's area. They serve babycinos in mini take away coffee cups – perfect if you're worried about your toddler and a ceramic cup! Read the Buggybuddys review here.
Find Blacksmith at 460 Beaufort St, Highgate.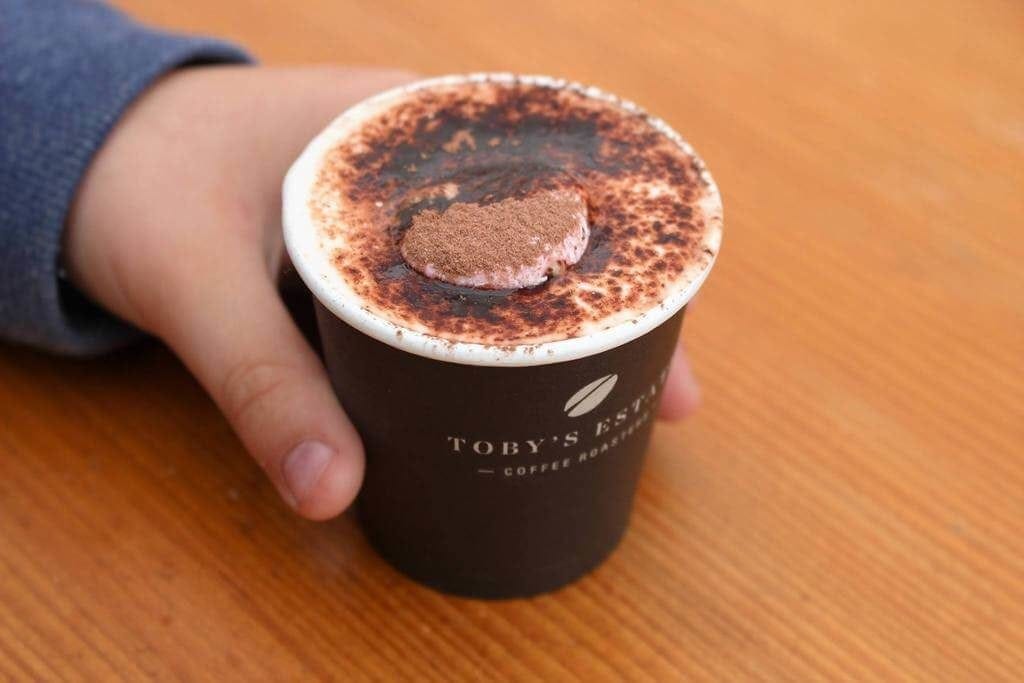 Do you know a free or fancy babycino in Perth? Let us know your favourites in the comments below!
Find more child friendly cafes and restaurants in Perth here.