At the redeveloped Railway Square, is a fantastic little café, Syd and Phyllis in Midland. Here the cafe overlooks a train-themed area, since this is where the old Midland Railway Workshops and shunting yards used to be. Syd and Phyllis is a great spot to stop for a drink and bite to eat, especially if you have a little Chuggington or Thomas the Tank Engine fan in tow!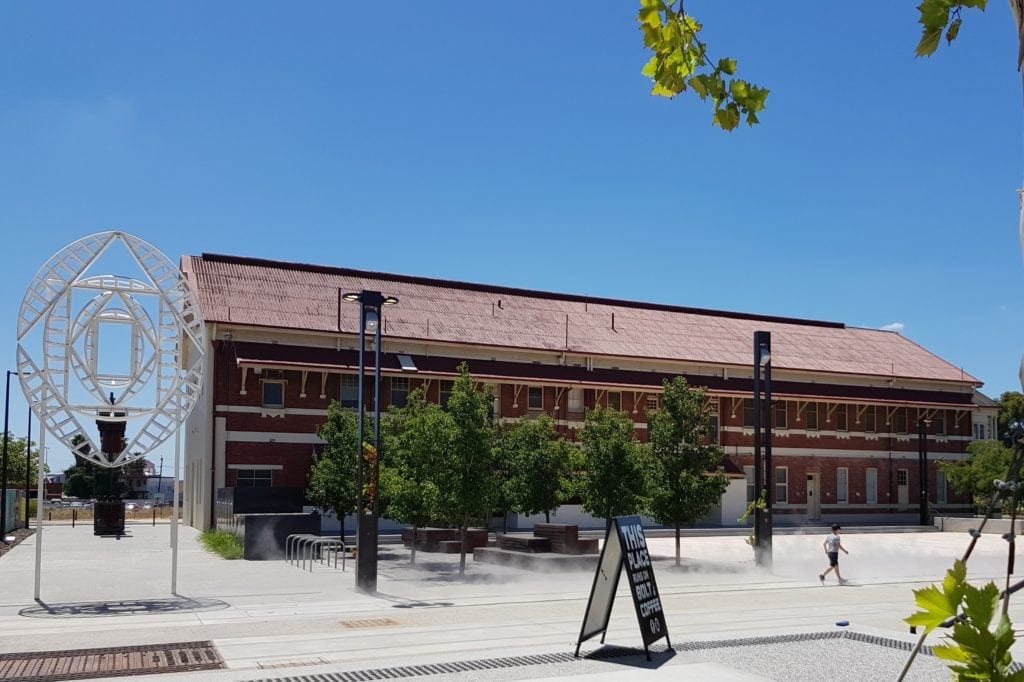 The square retains the heritage workshop buildings, as well as train tracks which run through the great space. At regular intervals stream rises from the tracks, almost like a ghost train has pulled up at the platform. It's brilliantly done and Little Chef loved jumping around in the mist. There are "shunting carts" which can be sat on, children enjoy playing on these too.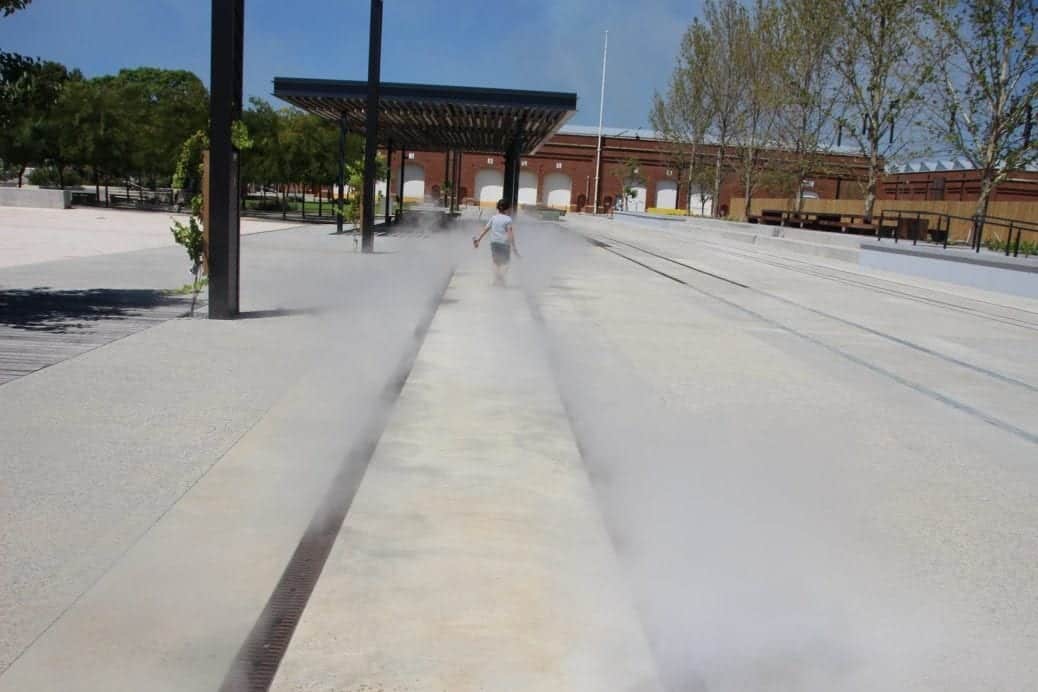 Syd and Phyllis is found up on the "platform". It was a beautiful day, so we sat outside and enjoyed the view over the square.
Here the top notch coffee is by Bolt Roasters, who are very local – they're set up at the nearby Man of the Trees nursery (and roast their beans on a BBQ!). I hear their Gabriel hot chocolates are also a must-try. Syd and Phyllis is also licenced and feature local craft beers, wines and spirits.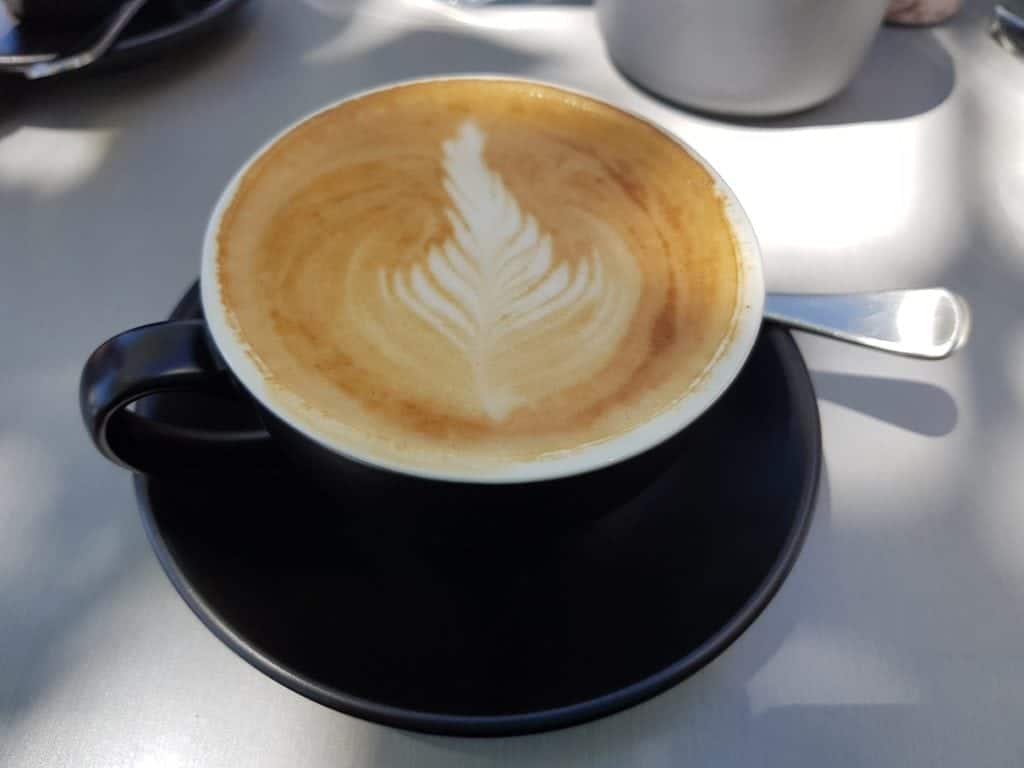 Little Chef can never say no to a babycino!
The cafe is a popular brunch spot, there's a good selection on the lunch menu too, as well as fresh foods and cakes in the cabinet. Ther's plenty of seating inside and out.
Being a little bit healthier with my eating, I chose the gluten free Heritage salad ($16), with ancient grains, and wild rice, chargrilled broccoli, beetroot hummus, pickled slaw. It was fresh and tasty.
The 6056 burger ($20) was huge and crammed with two WA beef pattys, beer battered onion rings, pickled beetroot, fresh cos lettuce, tomato sauce, oozing with cheese – all on a charred bun. Served with extra crunchy triple cooked chips with a light coating of gravy.
Kids are well catered for with all day breakfast options, as well as fish n chips, toastie and more for lunch. There's also some colouring in for the kids and high chairs available too.
Little Chef picked the cheeseburger for his lunch, which he loved. Especially those extra crunchy chips!
The cafe is dog friendlly and your fur babies are welcome to sit at the outdoor tables.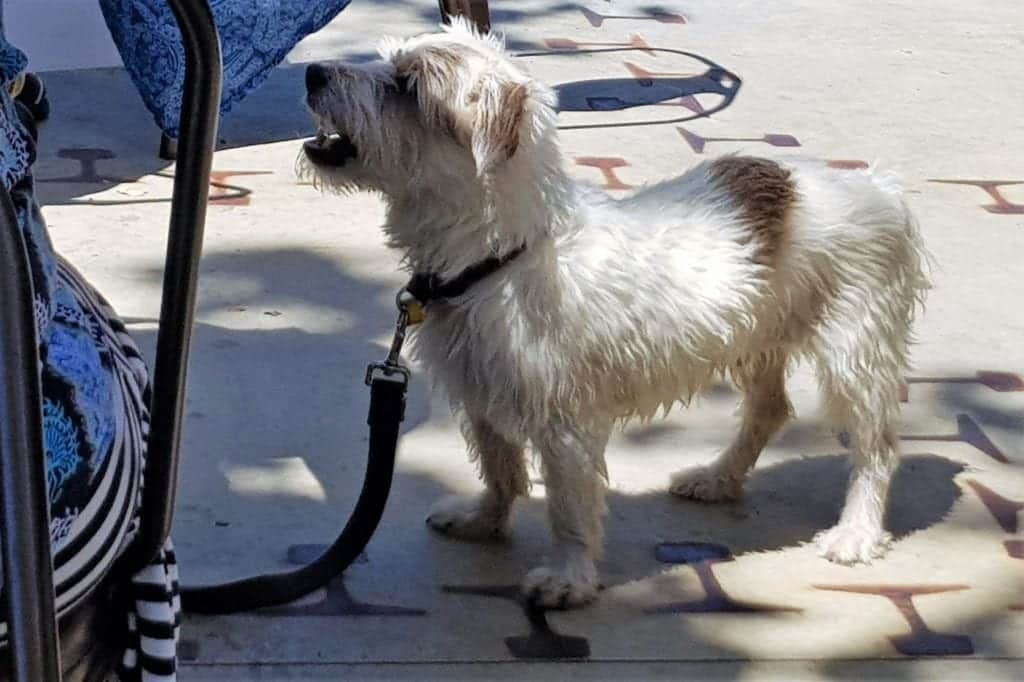 Syd and Phyllis is must for little train enthusiasts! Great food, friendly service, excellent coffee and it's in a fab spot, which is close enough to the existing railway tracks to hear the trains go by and there's loads of space for kids to run about in view of the outside tables. Choo choo!
Find Syd and Phyllis at 21 Foundry Road, Midland, Perth.
Find more family-friendly restaurants in Perth