Want a side of hipster cool with your family friendly brunch? Blacksmith, new on the Beaufort Street strip, is an eatery imported straight from Sydney. The industrial-cool vibe has gone down a treat and inside the bustling café is teaming with people getting their caffeine fix and enjoying some tasty morsels from the menu, which caters for a lot of tastes.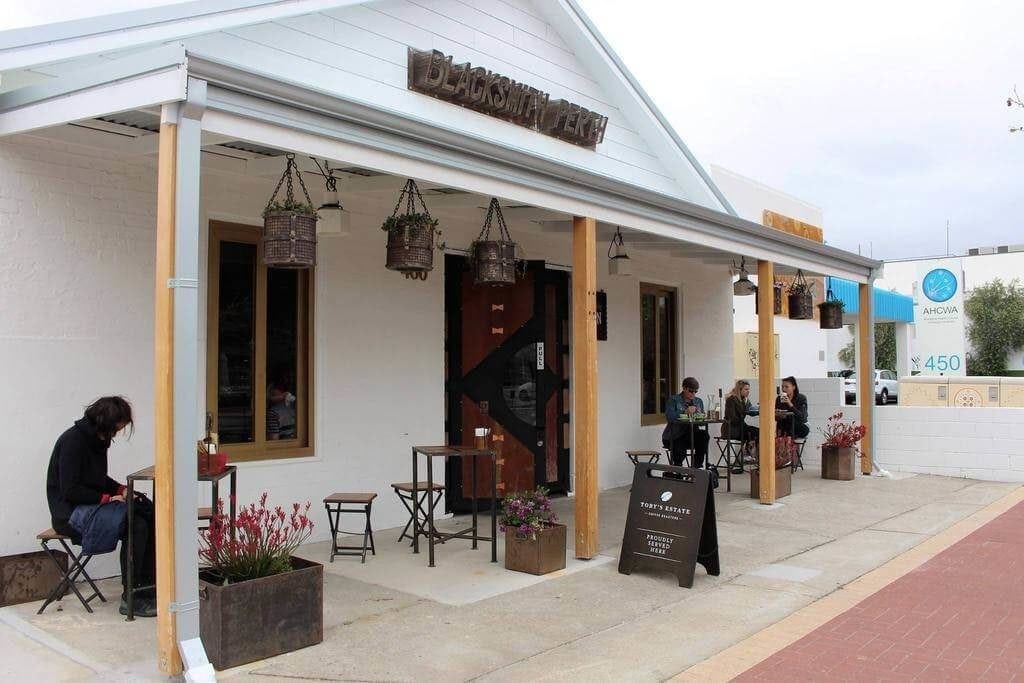 Out the back is where you'll find the kids area, with a playroom, sandpit and lots of toys. In the playroom, there are mini tables and chairs, blackboard walls, toys and a play kitchen. The sandpit provides a lot of entertainment too, with sand toys and stepping stones. The outside area is also covered and can get quite noisy with people chatting and kids playing.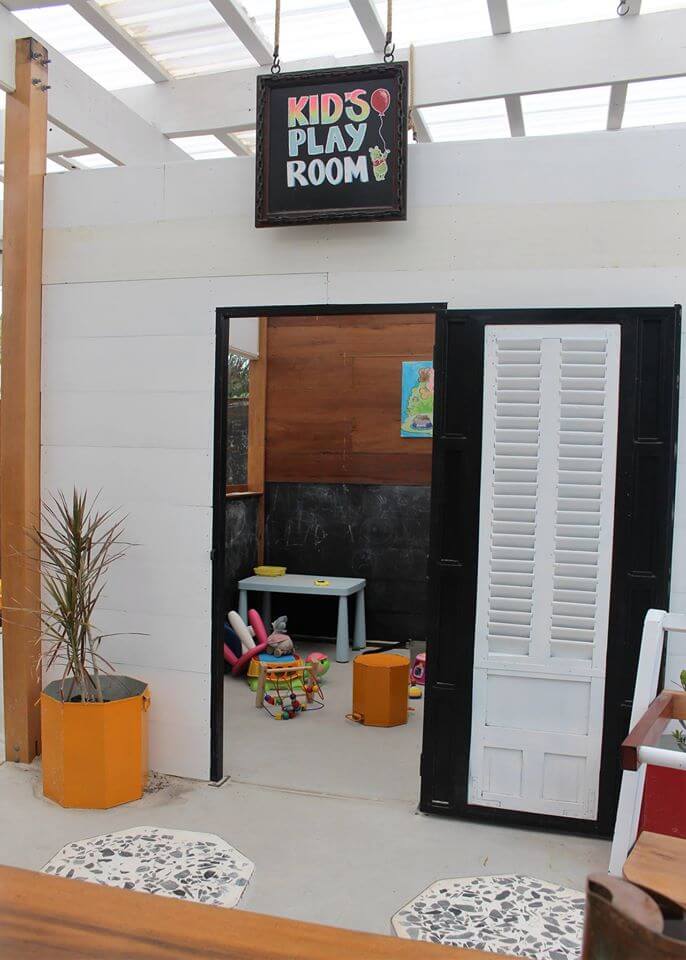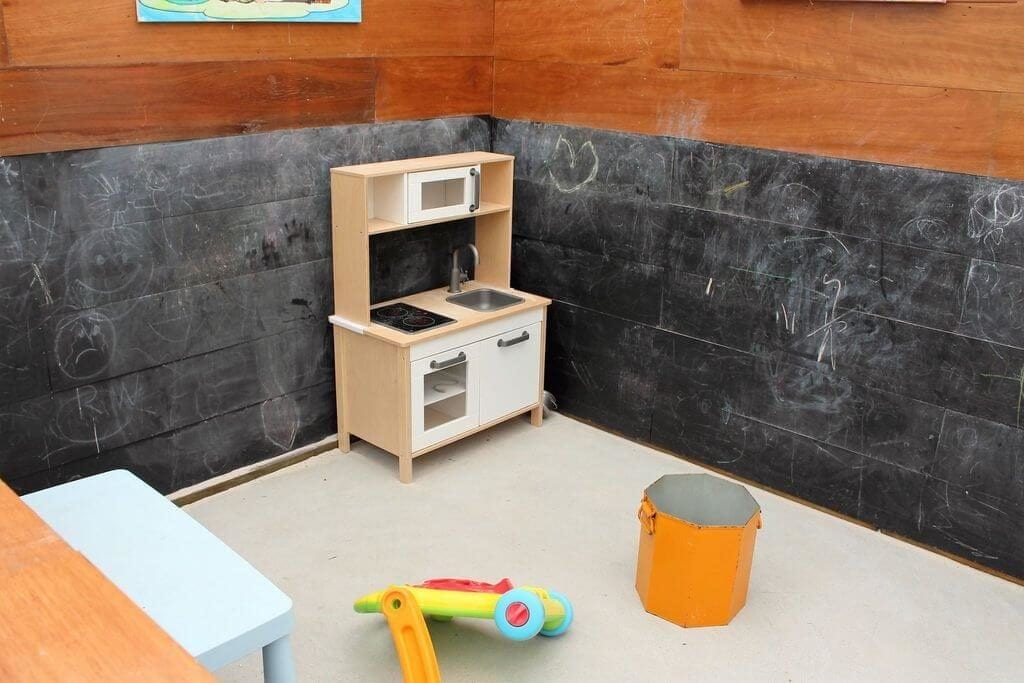 UPDATE: When we visited again in July 2019, we found there is now a handy pool fence and gate around the sandpit. A warning to parents not to be complacent though, as we had a little escapee, that kept sneaking out when other people opened the gate!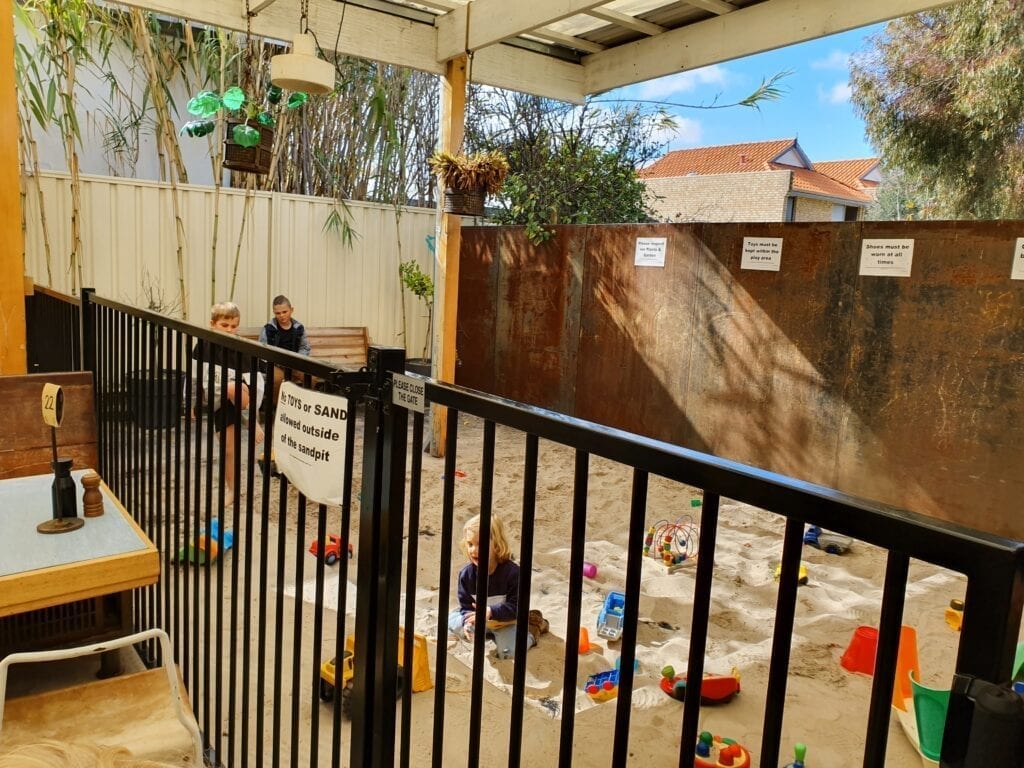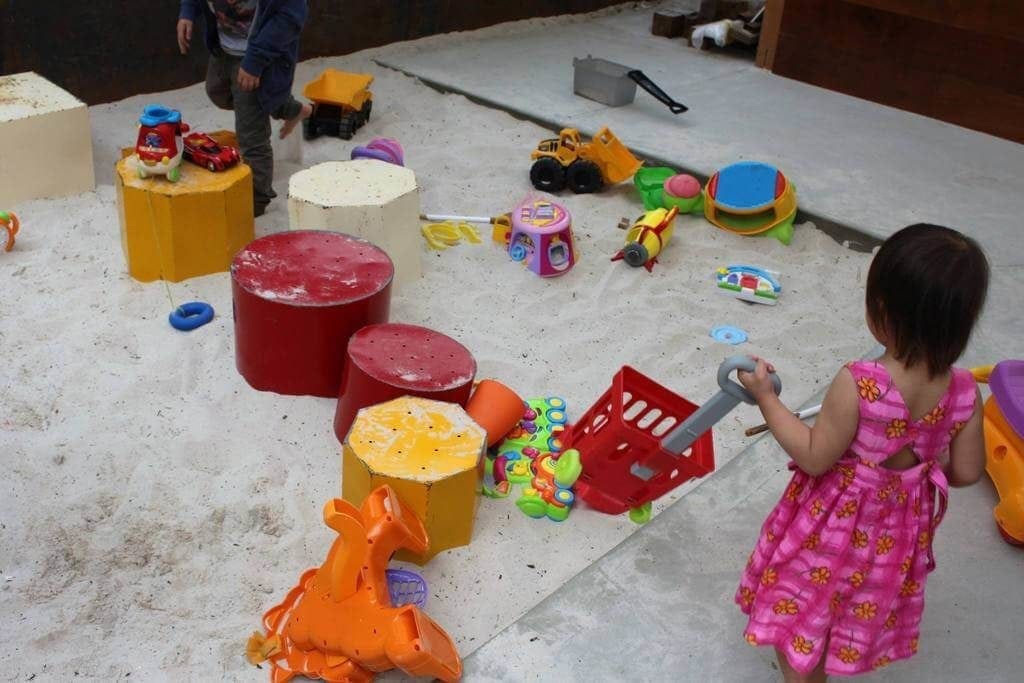 They are pretty serious about their coffee at Blacksmith. Their machine was specially made for them and is only the second machine of its kind in the world. The coffee roast at Blacksmith is by Toby's Estate and it's pretty darn good.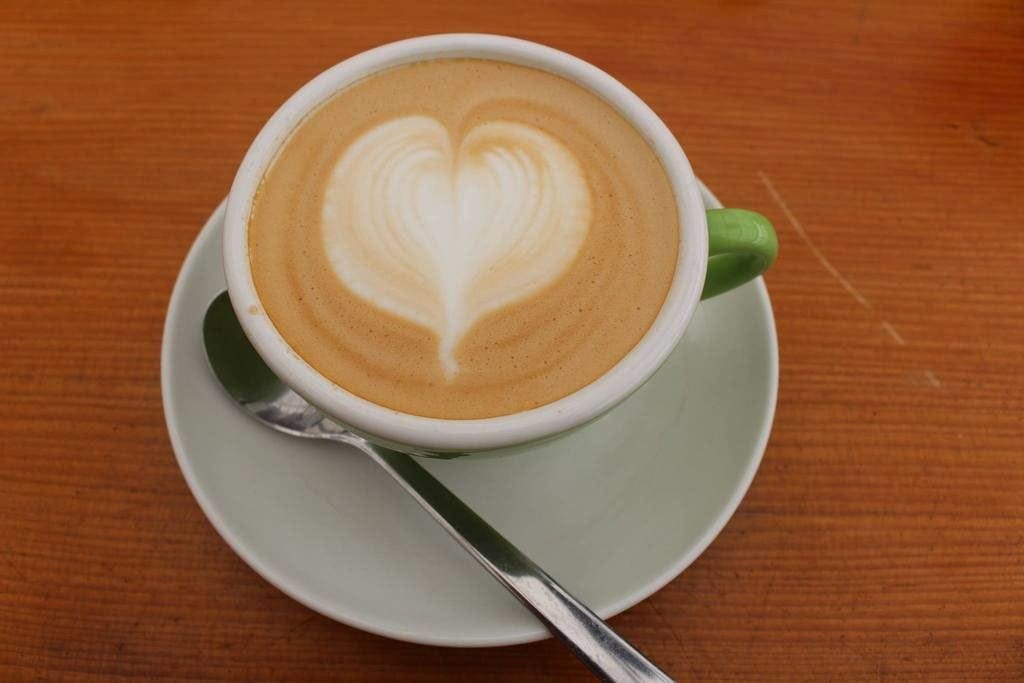 My son, Little Chef, has to have a "coffee" too and enjoyed a babycino, with marshmallow.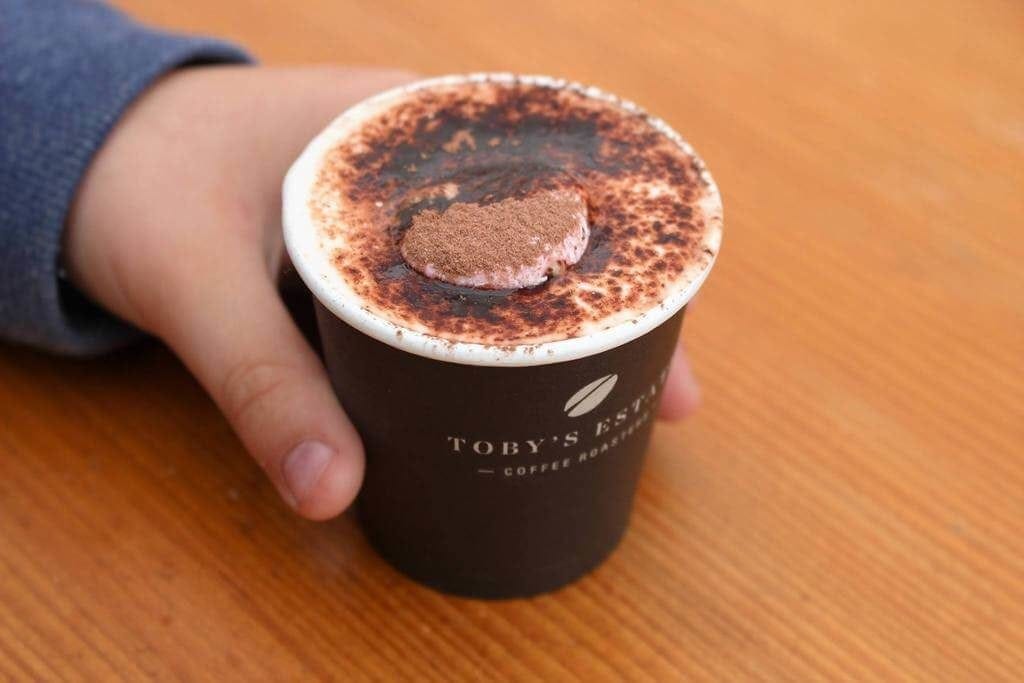 There's a tasty kiddies menu to tempt your little foodies. There are scrambled eggs, mini Nutella or maple syrup pancakes for brunch. And there's cheese toasties, chicken dinosaurs and fish n chips for lunch. Master 2 gobbled up his scrambled eggs.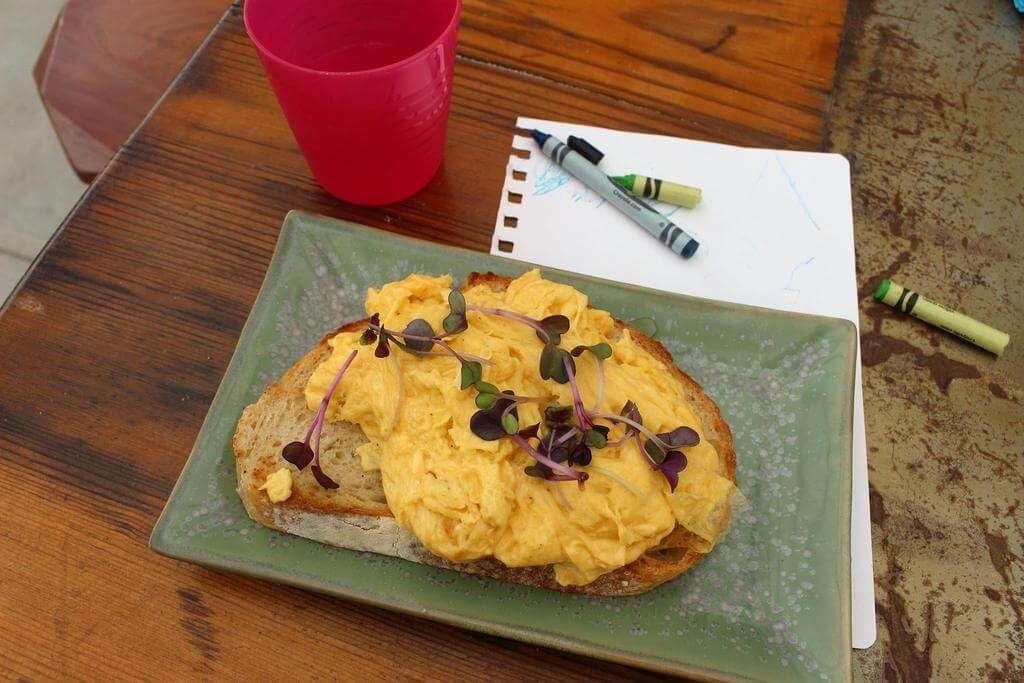 Little Chef, chose a slice of the chocolate and peanut butter cake from the cabinet full of house-made sweet goodies. It was a generous slab and he devoured the scrumptious cake in no time!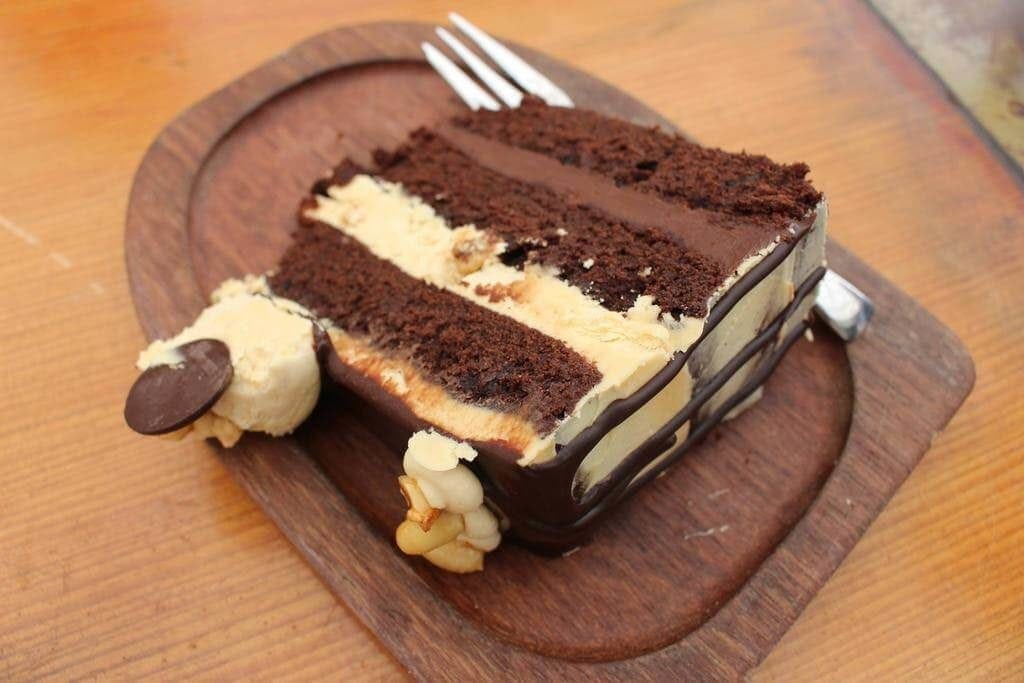 The adults are well catered for too, with some delicious dishes on the menu like the tasty chicken karage bao buns with spicy siracha mayo and a coriander slaw.
There's a good selection for those with dietary requirements too, with the healthy grain salad ($17) with juicy beets, almonds, raisins, herbs and a cumin yoghurt a hit with vegetarians and people gluten free diets.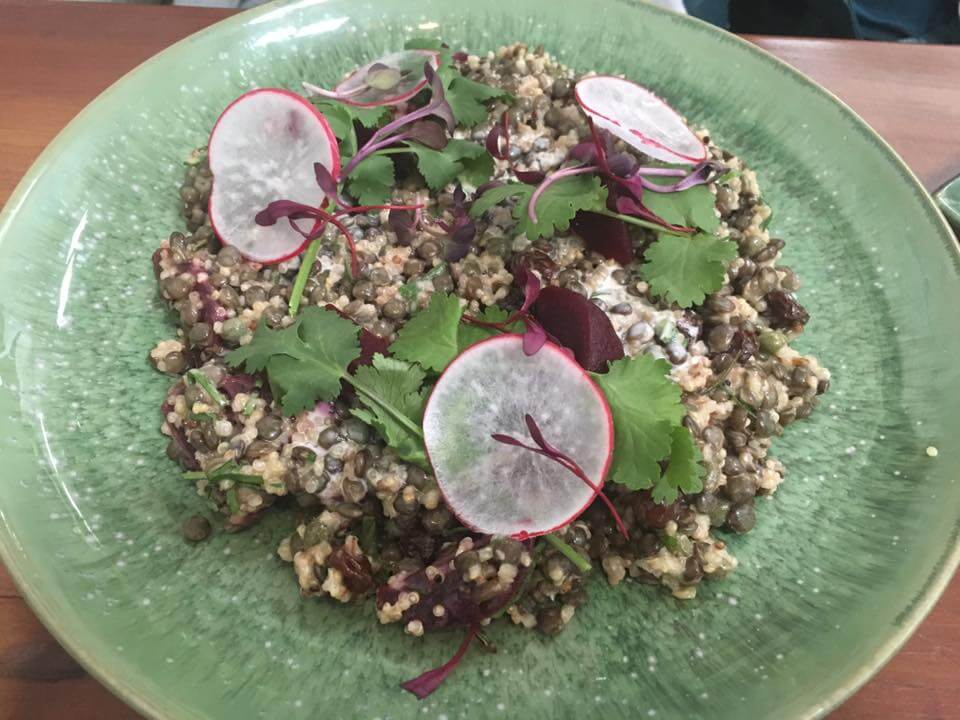 Blacksmith is well equipped for the little ones. The toilets are easily accessed by the back patio area. There's change table facilities and plenty of high chairs. Our table alone needed 3 highchairs for our kids. There's plenty of seating available, with room to navigate around them with a pram. If you're planning a large catch up there are a few big tables and Blacksmith take bookings for groups of 8 or more.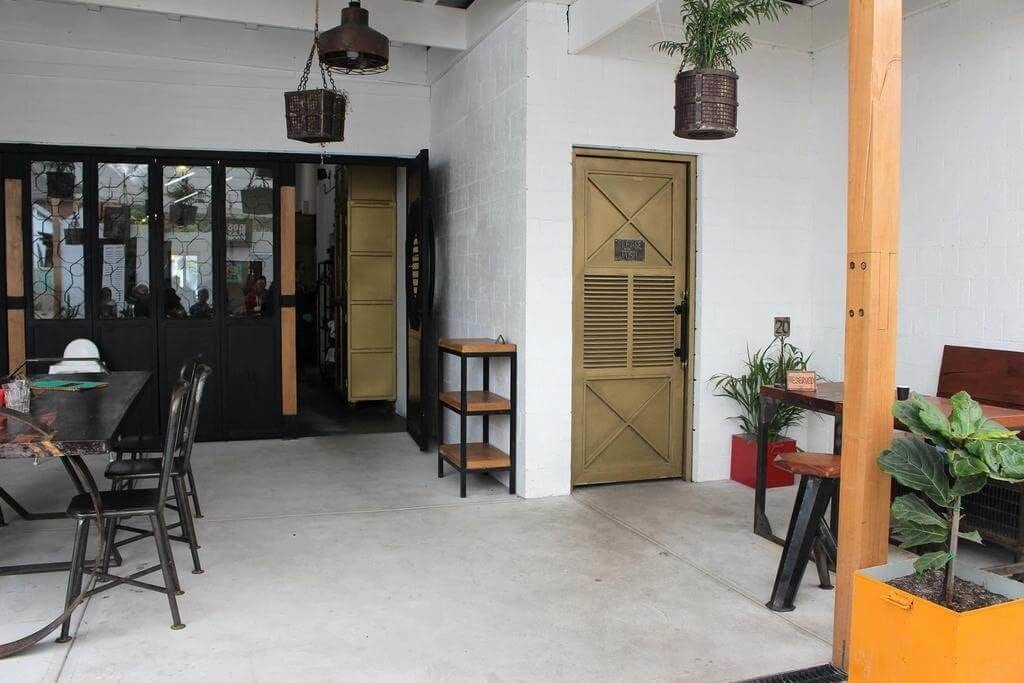 Brekkie, brunch, lunch or coffee n cake – Blacksmith is a good spot for a trendy meal with kids in tow.
Blacksmith Perth
460 Beaufort St, Highgate WA 6003
http://blacksmithperth.com.au/
Find more family-friendly restaurants in Perth