If you are looking for a great family bonding activity, I highly recommend Time's Up Escape Rooms in Wanneroo. An Escape Room is a real-life, puzzle-solving adventure game, where you and your team are locked in a room and immersed in a fantasy scenario – to get out, you have to find clues, solve puzzles and work together to beat the clock.
At Time's Up there are four different rooms to choose from – we did the Grinchmare Before Christmas, which was perfectly themed for kids.
Upon arriving we were greeted by the friendly staff, after checking in we had a rundown of the rules, given elf hats so we could dress the part and told our mission. Given the theme, I was expecting it to be easy, but I was wrong. We had 60 minutes to restore Santa's factory and save Christmas. We quickly learned, the trick to escaping is to be open-minded, observant to what you see in the room, willing to try every possible solution and working as a team!

The staff at Time's Up are following your progress through the cameras in the room, you have the option to ask for a hint any time by waving to the camera – there is no limit of clues and you do not get a time penalty.
While I won't share the details on how we escaped, I am happy to report that WE SAVED CHRISTMAS… only just! But we did it!
Booking an Escape Room experience is easy, you can book online or call 0426372273. Games cost $22 for children under 15 and $35 for adults.
This was our first Escape Room experience, we will definitely be back again, we cannot wait to try the other rooms!!!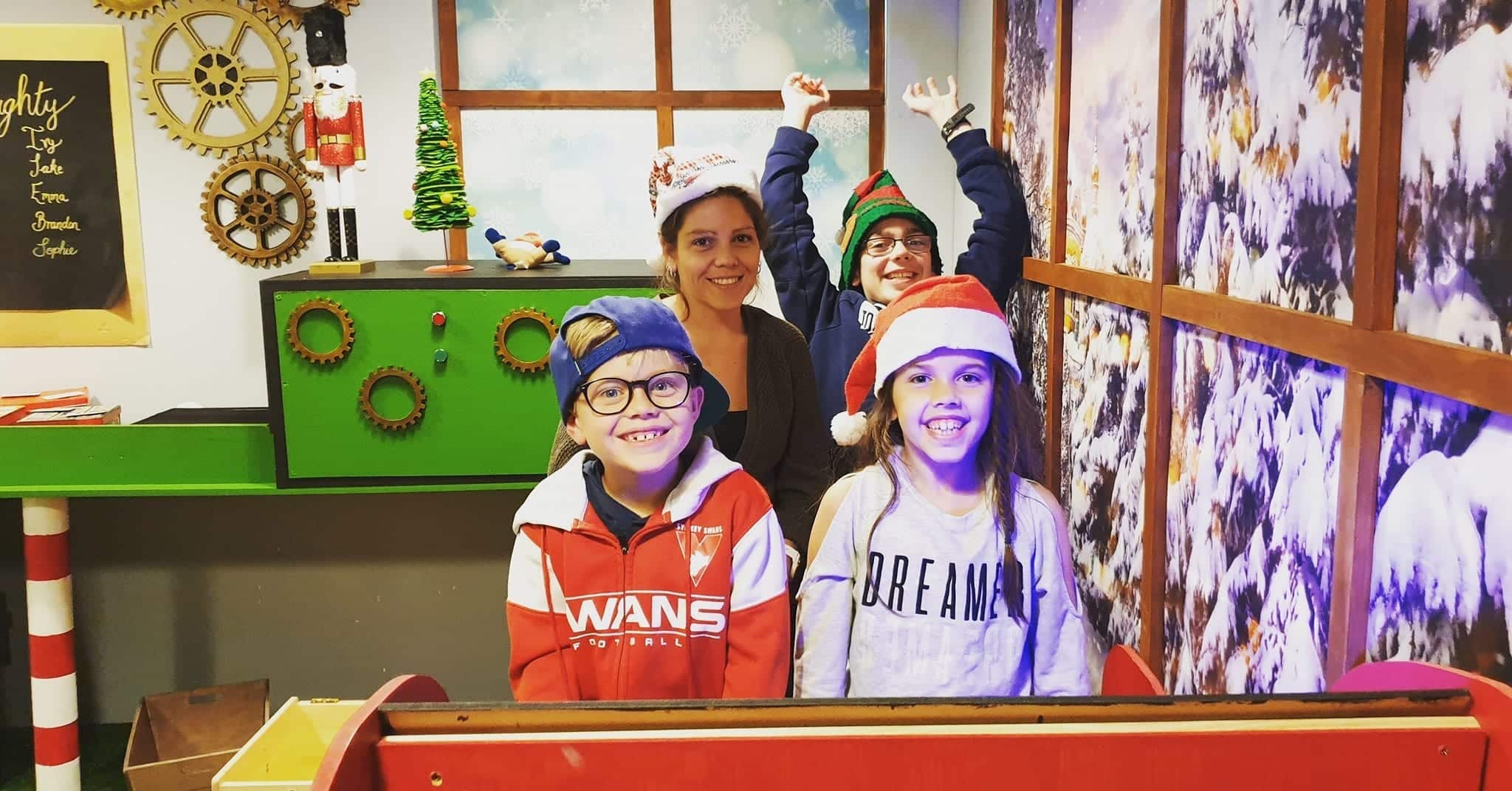 Time's Up Escape Rooms
24 Dundebar Road, Wanneroo
Opening hours:
Thursday & Friday: 1pm – 8.30pm
Saturday & Sunday: 10am – 8.30pm
Keep an eye out on their website and Facebook page for extended opening hours during school holidays.