Big and little bookworms will love Millpoint Caffe Bookshop. Found in South Perth, just a short walk from the Swan River, this little café is well worth a visit for morning tea. You can't miss the vibrant purple exterior on Millpoint Road. The heritage building offers a few spot to enjoy a cuppa. You can sit amongst the books on a comfy chair or eat in the café in the rear or the building, which has a covered alfresco dining area.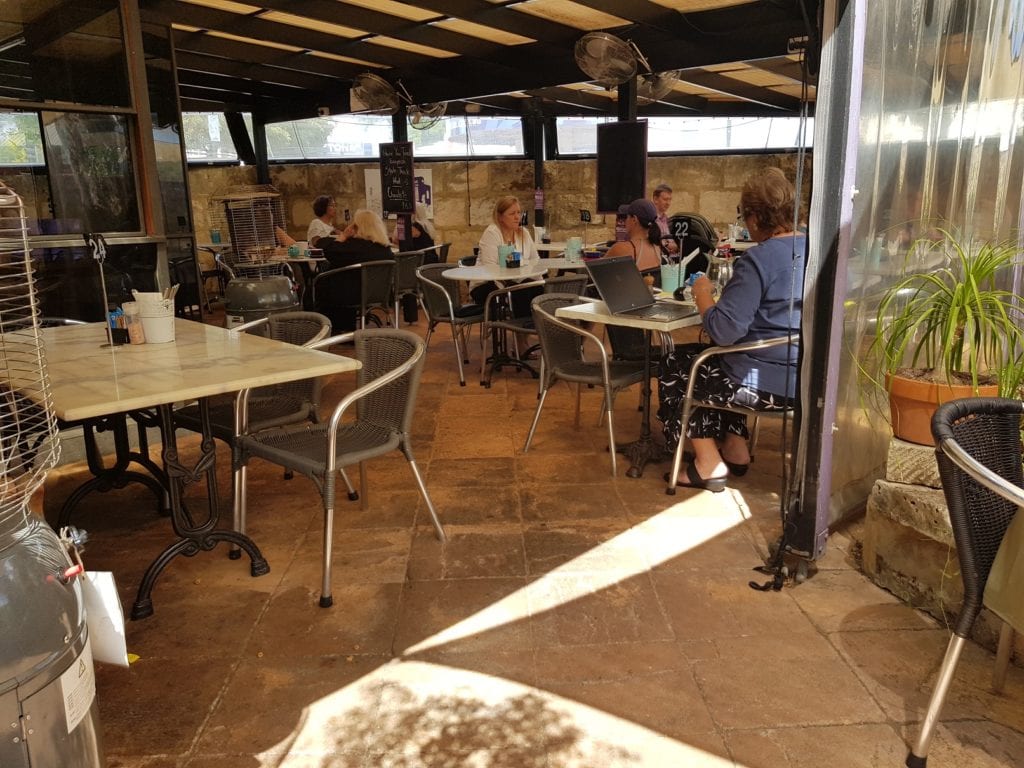 We found a table right next to the children's section, and Little Chef enjoyed having a good browse of the story books. There's everything from sturdy board books for babies, beautifully illustrated storybooks and novels for tweens and teens.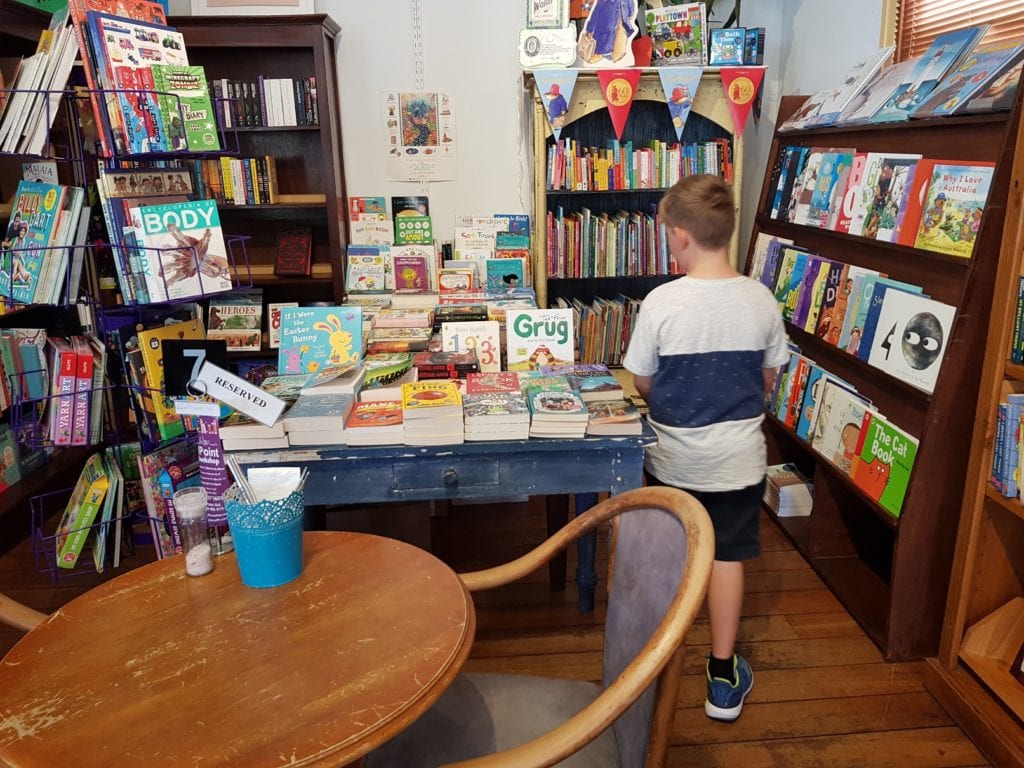 The independent book shop is packed floor to ceiling with a whole range of fiction and non-fiction books for people of all ages. They specialise in contemporary fiction, but have a range of classics, kids, cooking, biographies and more.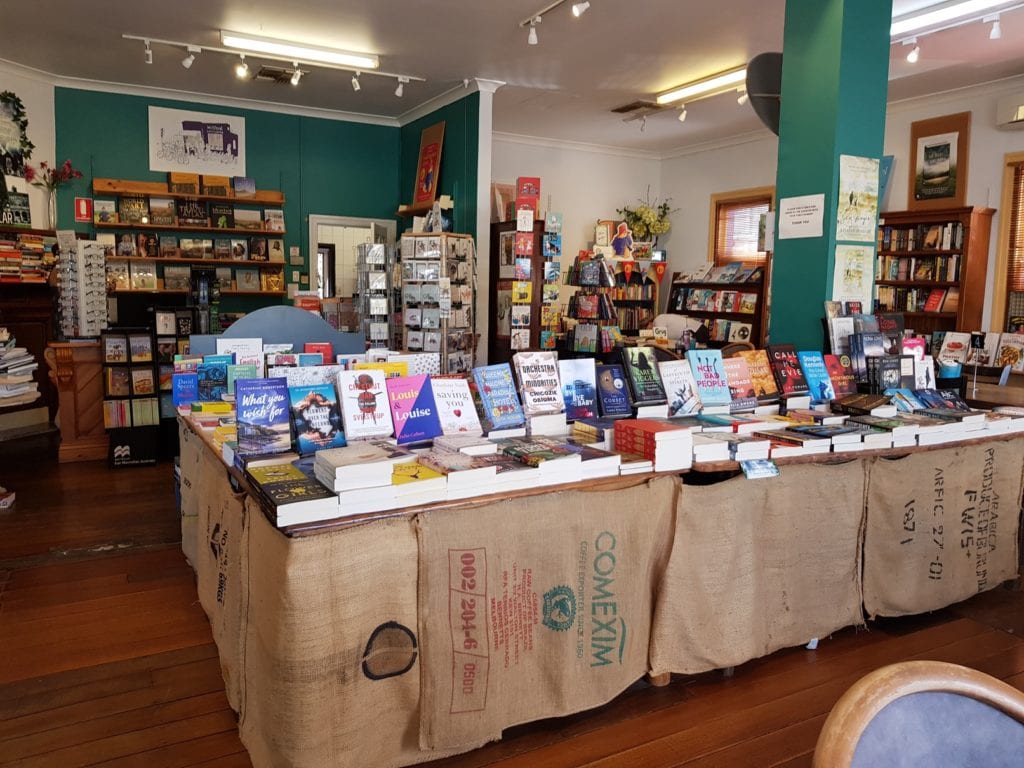 The café serves up breakfasts and lunches, as well as cakes and other sweet snacks.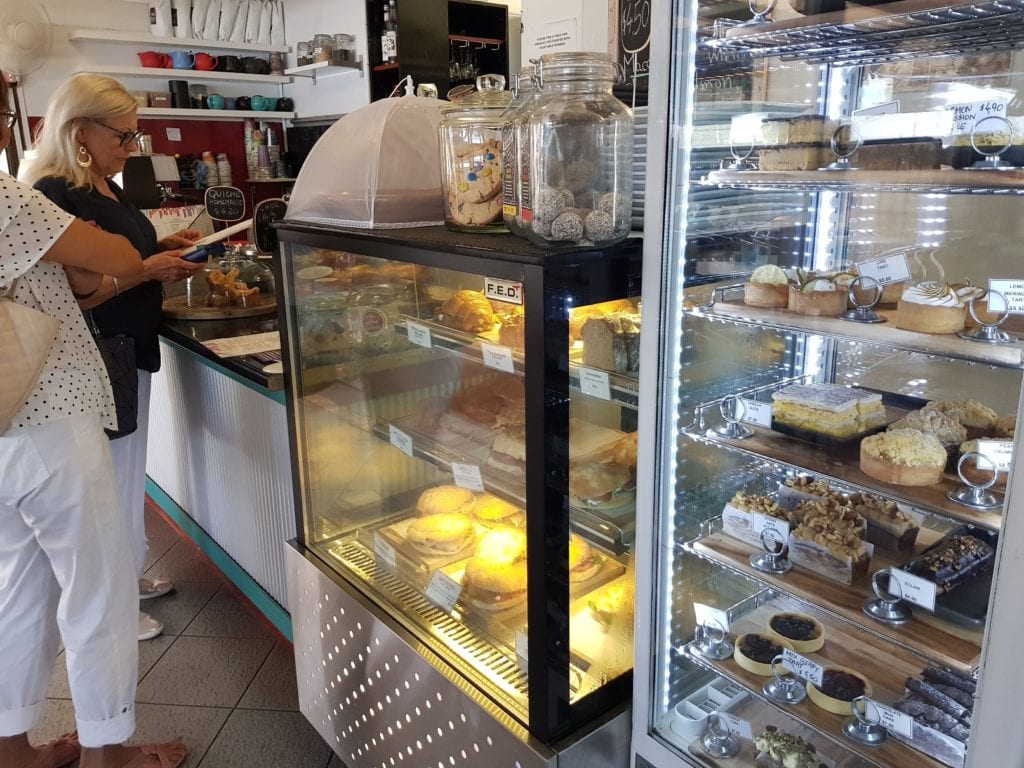 We enjoyed a Fiori coffee with morning tea, along with a few treats from the display cabinet. I loved a little gluten free berry cake, topped with redcurrants.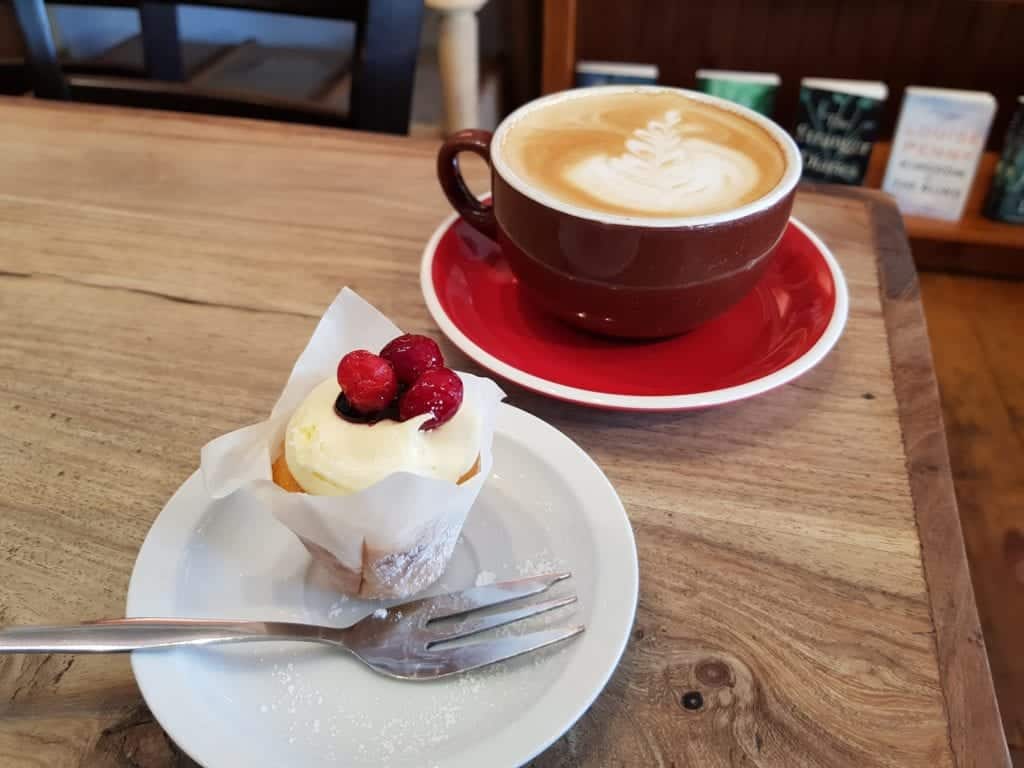 Little chef had a rosy babycino. He loved the strawberry flavour!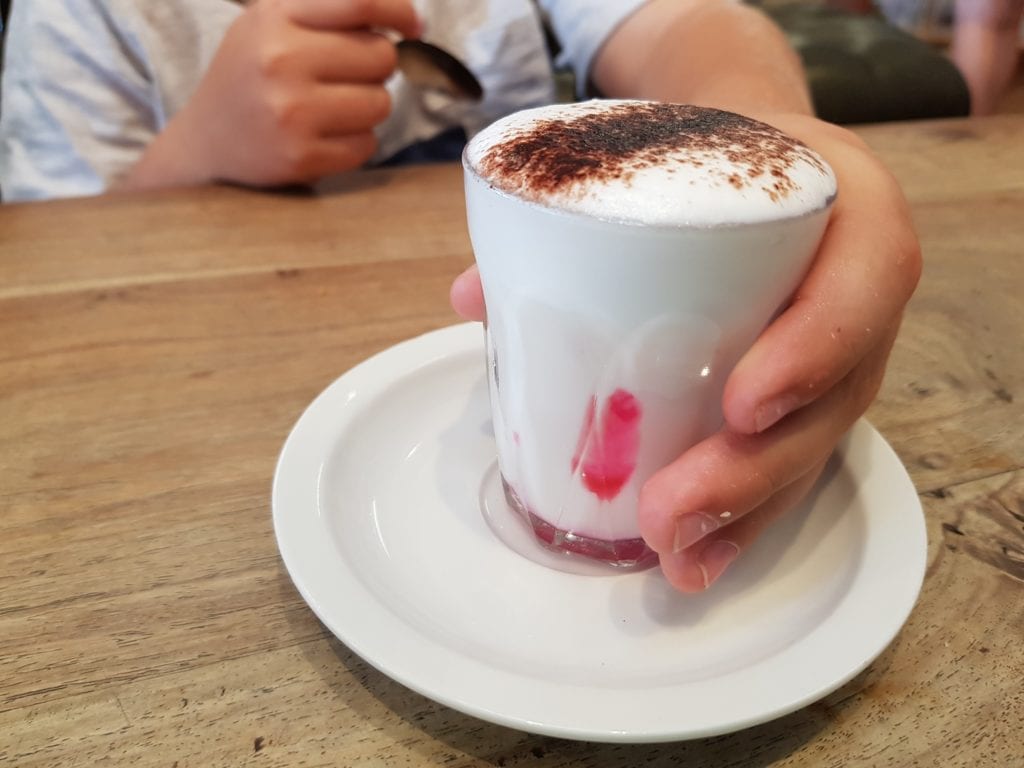 Little Chef wolfed down a cinnamon scroll.
My mum enjoyed an apple crumble.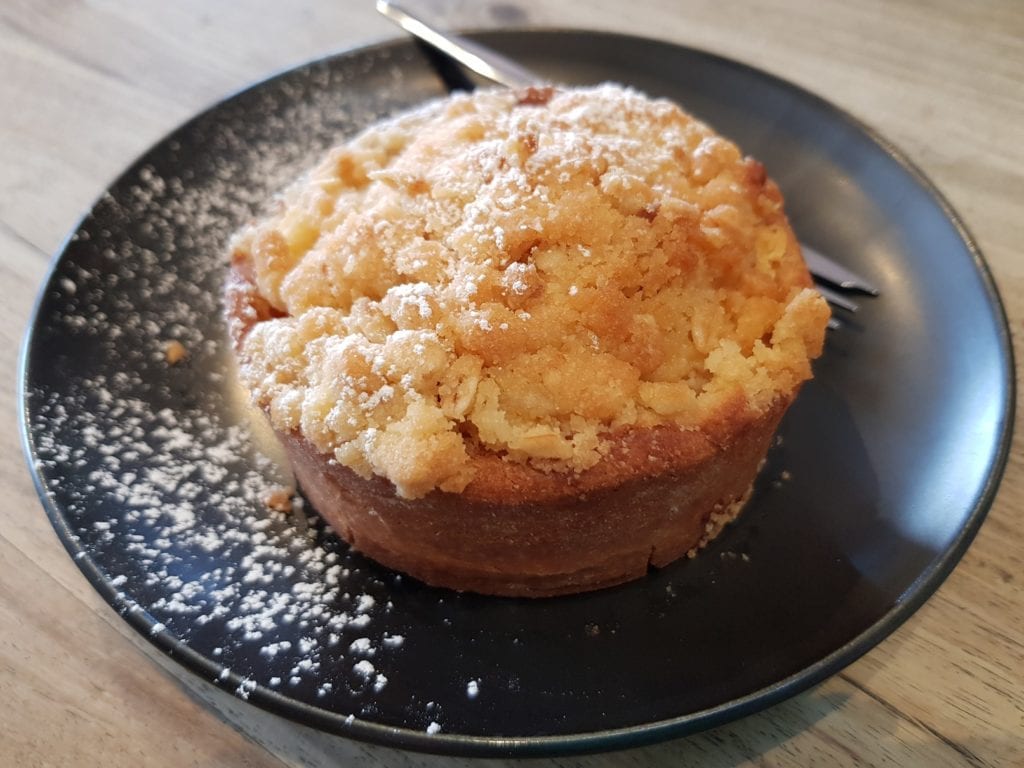 Afterwards, how about walking down Douglas Avenue to the playground by the Swan River. The walk to the play area, which is near to Coode Street Jetty takes about two minutes. Read out review here.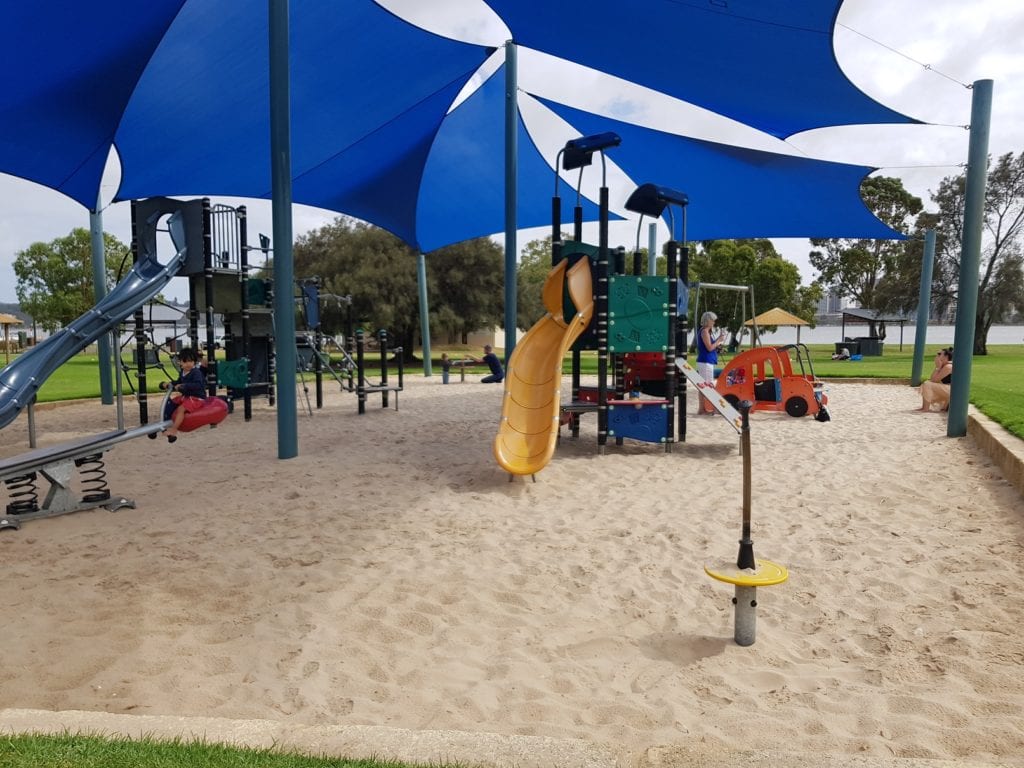 Bookings are recommended on the weekends, as the café can get very busy. The bookshop also welcomes book clubs – what a wonderful spot for a book club meeting! At the bustling Millpoint Caffe Bookshop you can indulge in your love of a great read, cuppa, and food all at the same place!
Find Millpoint Caffe Bookshop at 254 Mill Point Road, South Perth.
More information is found on their website. 
Find more family friendly cafes and restaurants in Perth here.