Lady Latte Cafe is a friendly café found just two blocks back from Scarborough Beach. We were greeted with a smile, water and menus. Little Chef and I had stopped by for a school holidays snack. There's seating inside and out.
The cafe serves up breakfast, brunch and lunch, as well as coffee with a range of freshly baked cakes, slices and raw goodies. A stand out on the menu is a big range of savoury and sweet gourmet jaffles. Kids don't have to miss out on these and Little Chef was keen to try the cola backed thick cut ham, with 3 cheeses (he loved it). There's lots of choice on the tasty kids menu.
Kids can enjoy a juice, but we'd heard about the EPIC babycinos Lady Latte offer – so Little Chef just had to test that out! The larger than your average babycino is served in a little jar. Admittedly when I saw the blue milk I was concerned about food colourings – but it's actually the glass that is blue, NOT the milk! Adorned with chocolate sauce, sprinkles, a marshmallow and a little fairy floss- just for fun – the milky drink went down a treat. It's only $2.50 and there are free refills!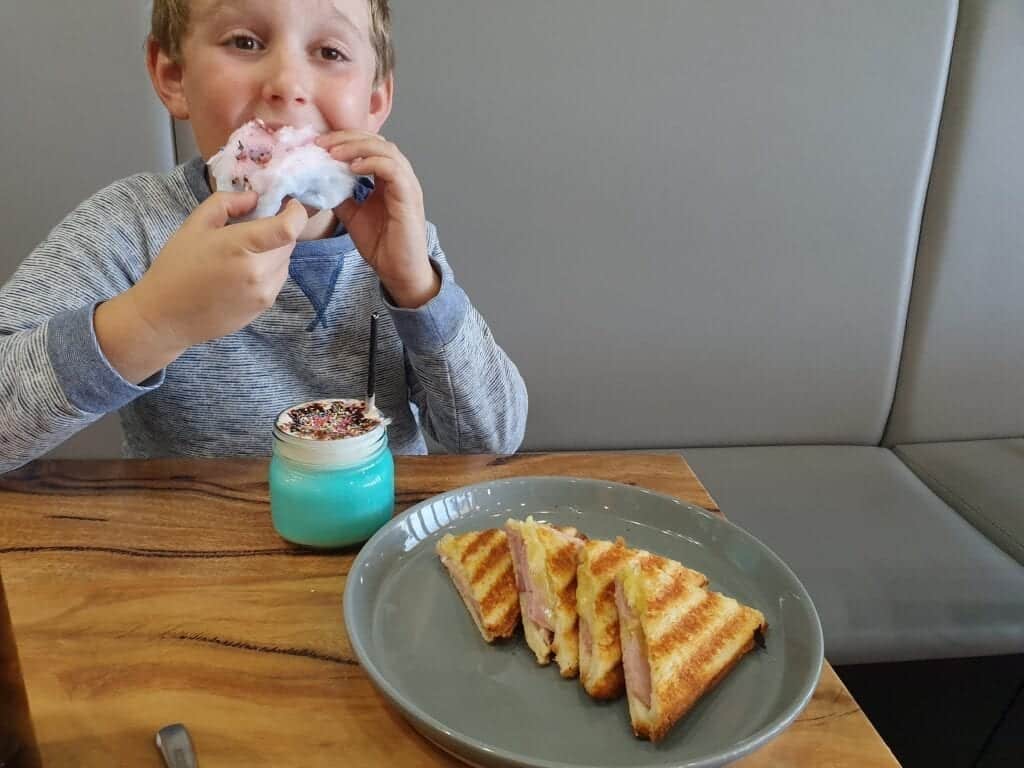 There is a small kid's play corner at the back of the café, with a few blocks and toys to keep little ones entertained. There is a change table found in the toilets and highchairs.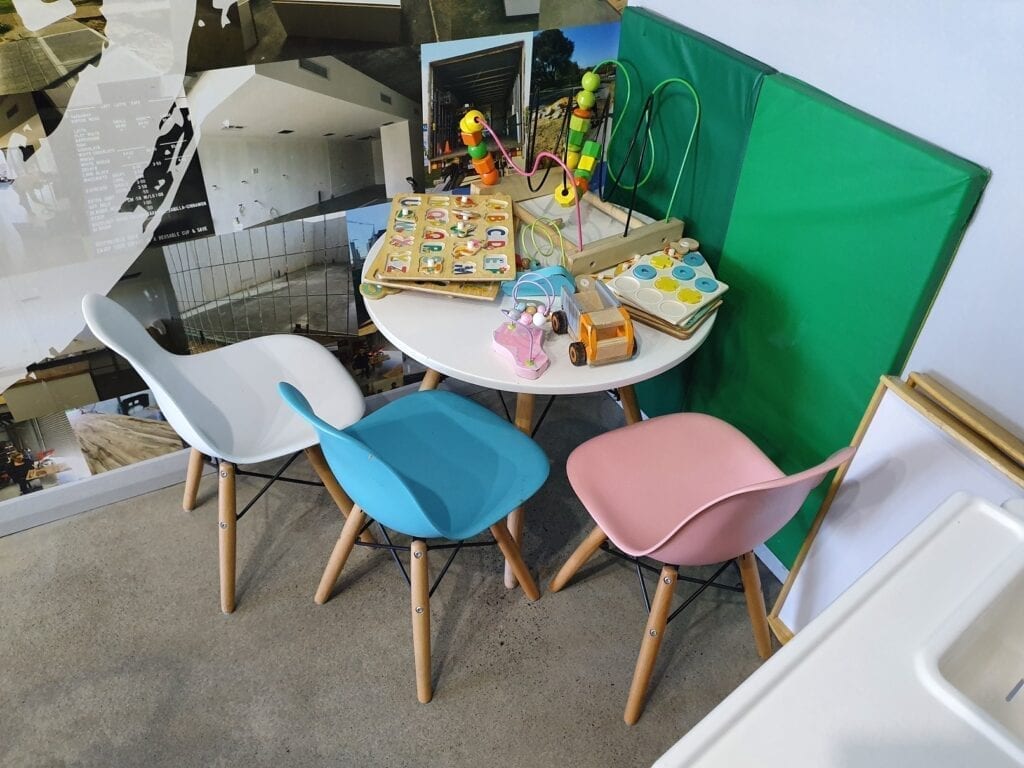 I enjoyed a raw toffee and nut treat. The coffee is good too.
I did find parking difficult as there is limited street parking. We had errands to run, so I parked near the foreshore, it was only a short 3 minute walk (about 600 meters). Totally worth it for a delicious gourmet jaffle and crazy babycino!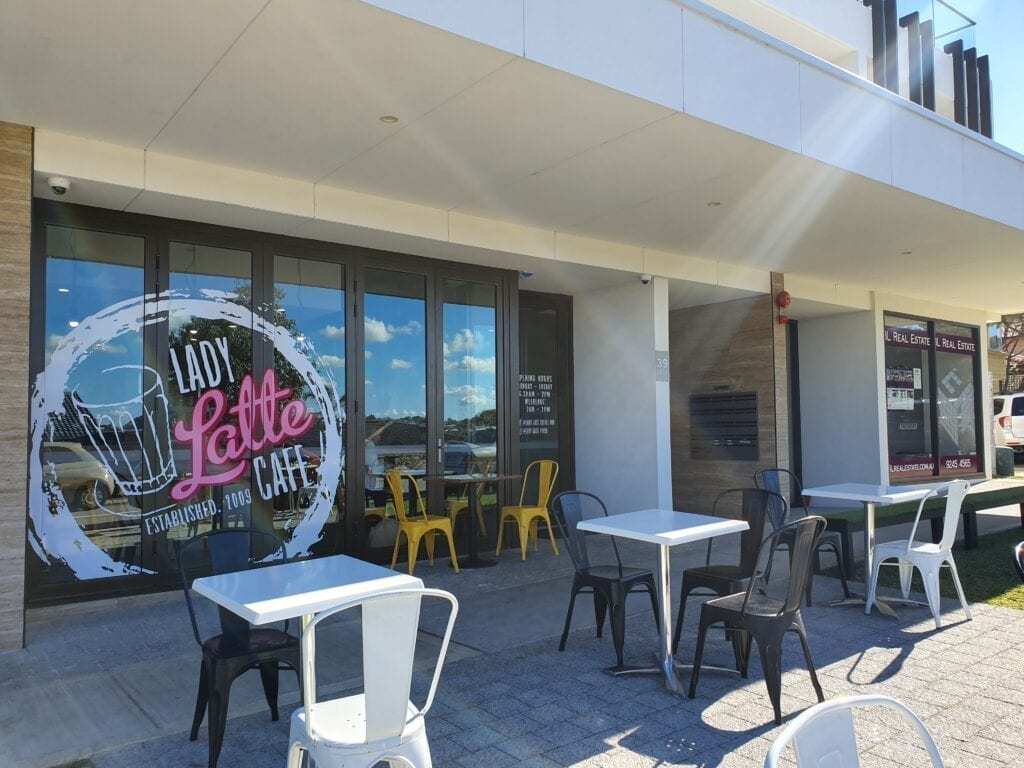 Find Lady Latte Cafe at 39 Edgehill Street Scarborough.
Find more information on their website www.ladylatte.com.au