Vans in Cottesloe is open for breakfast, lunch and dinner each and every day of the week. The bustling café is found on the corner of Napoleon Street in the middle of Cottesloe, next to the train station. The popular spot is a bustling place to dine, with seating inside (with the colourful birdies!), out on the Napoleon Street strip or in the leafy rear courtyard. We popped by for a coffee and a light bite to eat.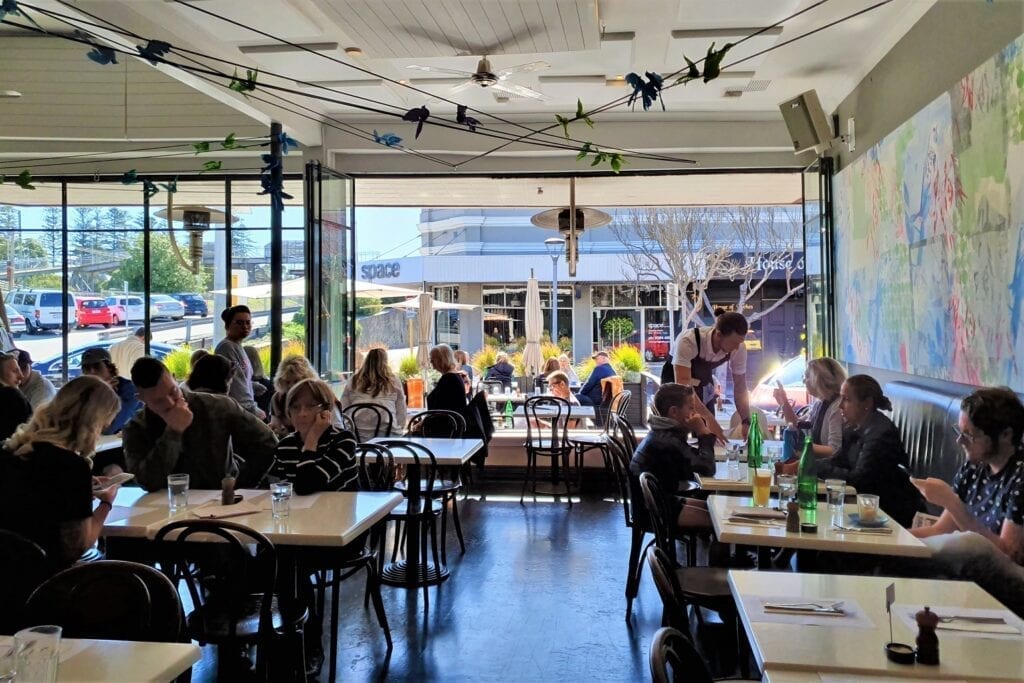 For kids, the menus double as colouring sheets, which kept Little Chef busy at the table. We'd heard good things about their cute babycinos that look like faces – maybe even a minion?! And they didn't disappoint.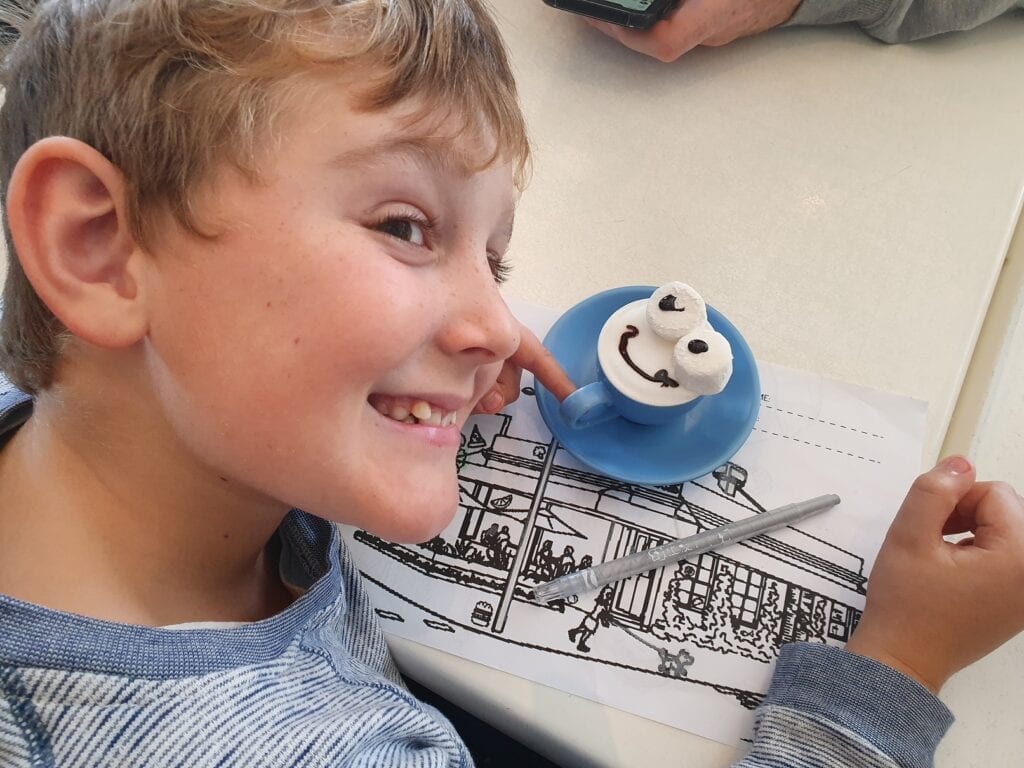 The kids menu at Vans is particularly good. I was really impressed with their fresh options and quality produce used. Choose from bangers and mash, spaghetti, lamb lollypops, a cheese burger, steak, mash and veggies – plus more!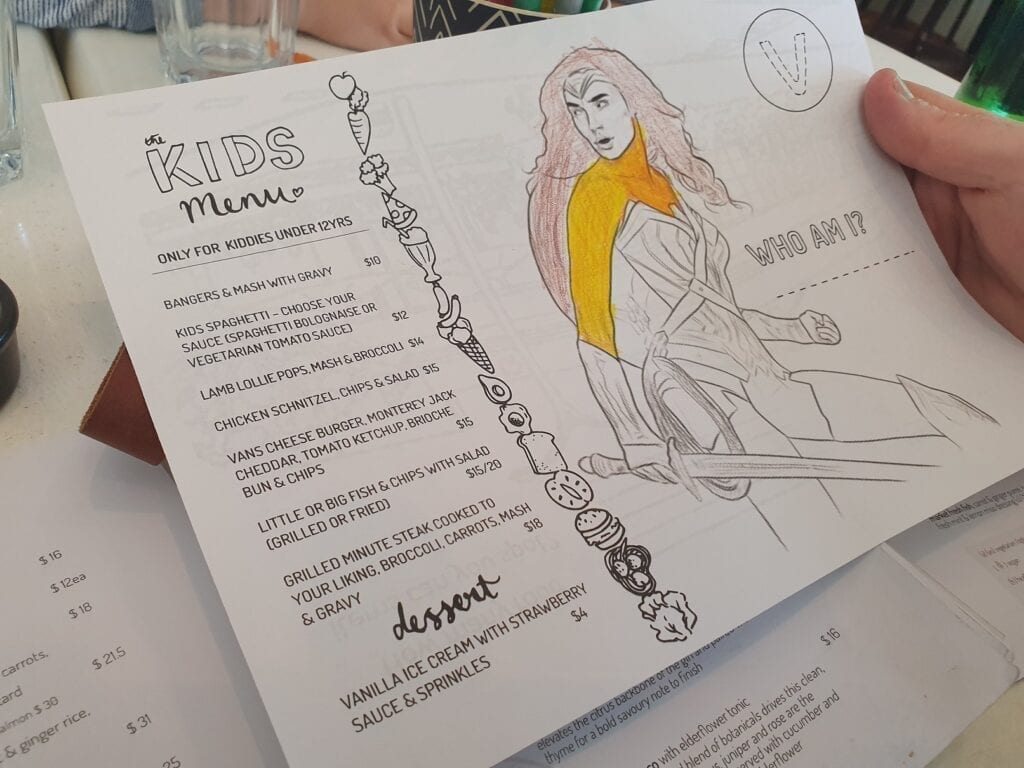 Little Chef wolfed down the tasty fish and chips. Serving sticks of carrot, capsicum and avocado are on the side is a briliant idea. Little Chef loved this and much preferred it to a traditional side salad, which often goes untouched.
I can report the coffee is very good too. The menu has a modern Asian fusion feel and you can tell the chef loves to add a bit of spice. I was after something small and savoury. A tuna ceviche taco with tigers milk, pineapple and coconut salsa on a handmade tortilla was delicious.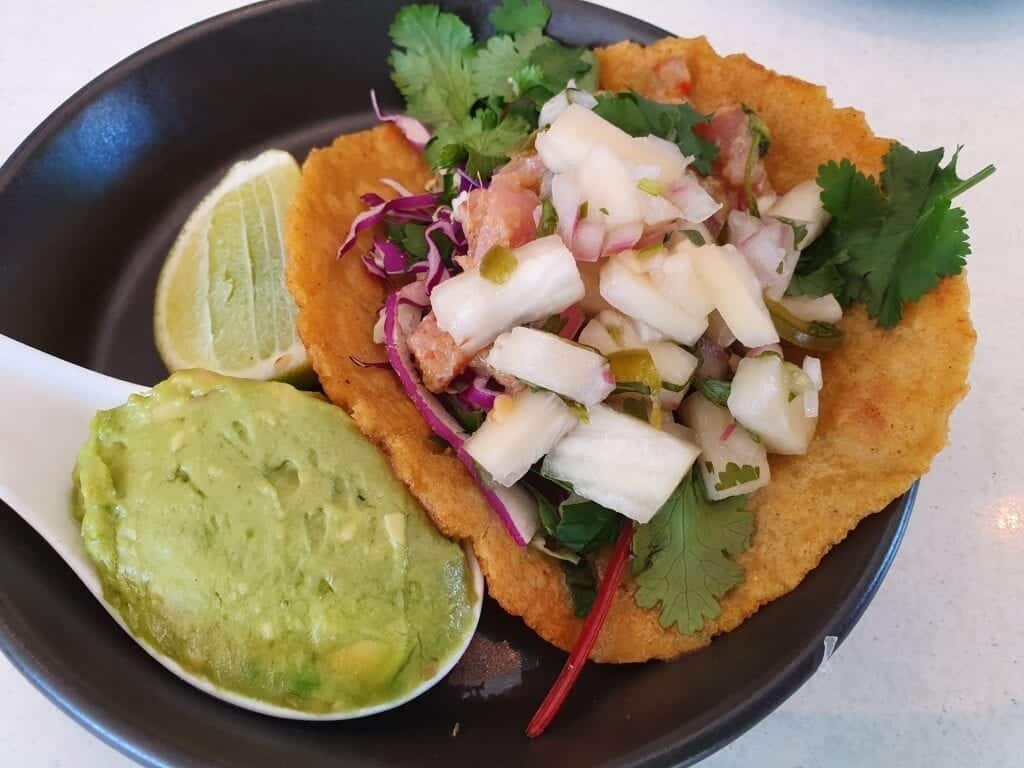 If you don't feel like something savoury, feast your eyes on the sweets cabinet which is well stocked with all sorts of goodies!
Vans in Cottesloe is a fun and funky café where the food is delicious – no matter if your big or small.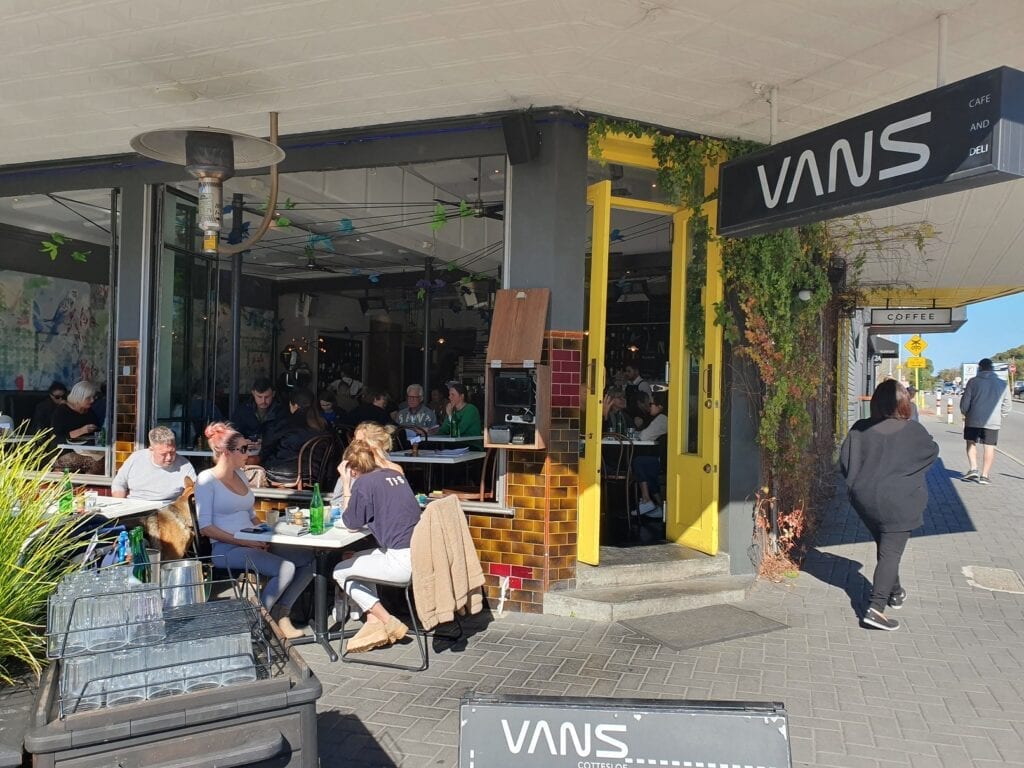 Get more information on Vans in Cottesloe on their website.
Find more family-friendly restaurants in Perth