Freshwaters café isa very popular spot with the locals. Great café, checked! Awesome playground, checked! Breathtaking scenery, checked! I think I might have found the perfect place to be with the kids. You know where I'll be spending most of my summer holiday now. Mr C has declared it 'Buggybuddys worthy'.
The first thing you'll notice about the café is that it is very airy and bright. Every seat looks out onto the picturesque swan river.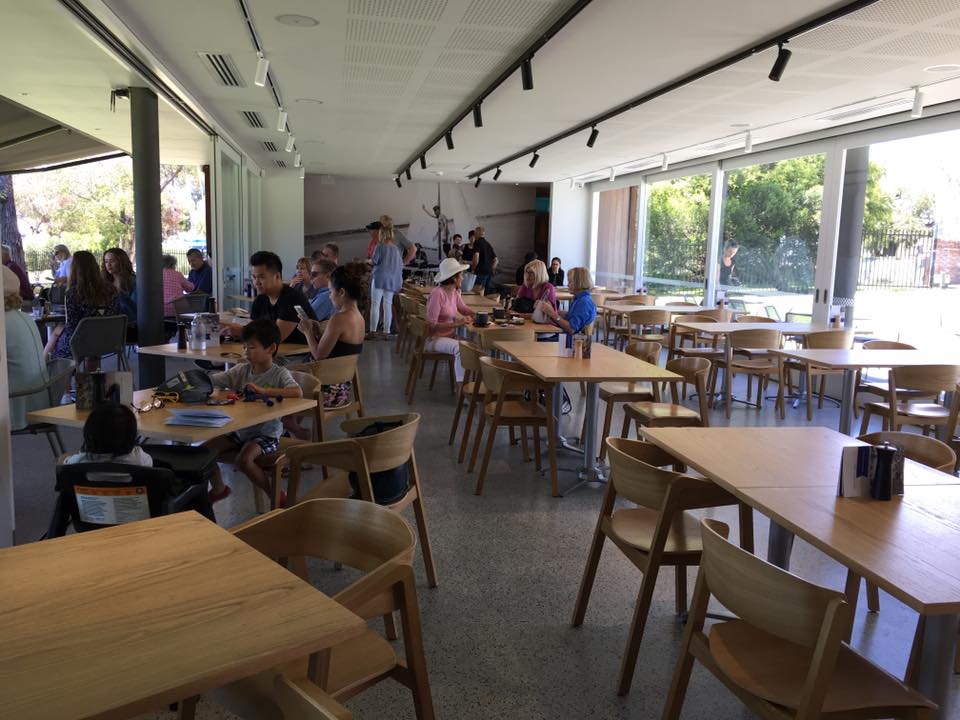 There is an open field just outside where you can even lay a picnic mat, watch the kids play and enjoy your coffee at the same time.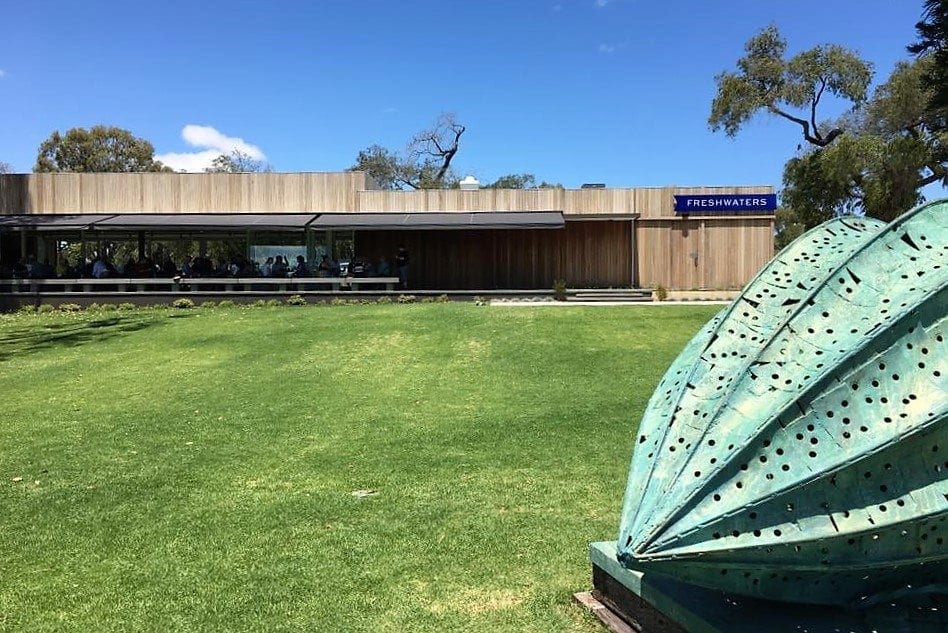 We sat inside and the wonderful staff member promptly brought a highchair over. The menu offers a wide range of choices, from light to a full meal. What blew me away was the extensive kid's menu, and all very reasonably priced. From what I can see coming out from the kitchen, the food sure looked good! We will definitely have to go back there again for their meal.
The littlest one thought the menu was good enough to eat. Literally!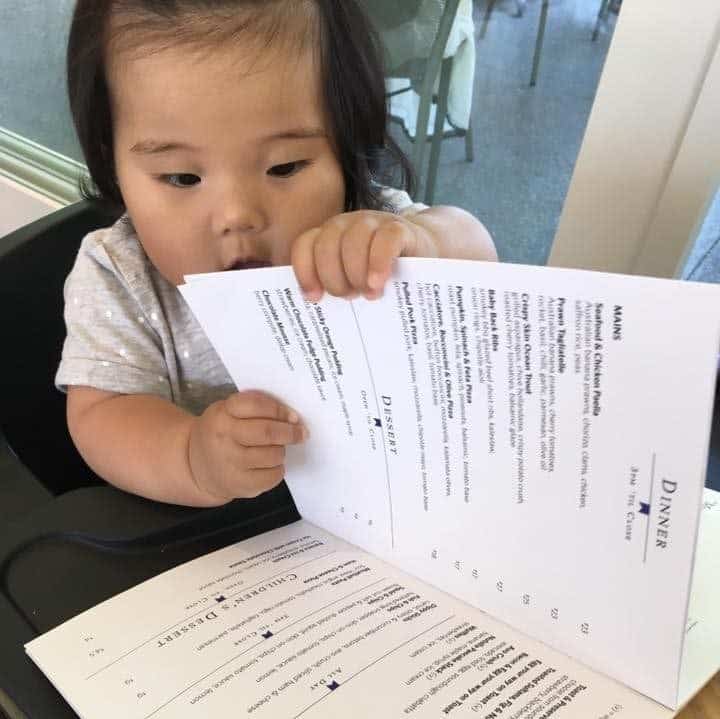 On this visit, I ordered an almond croissant and my usual coffee which were fantastic!
Mr C said all that play made him warm so he 'needed' something to cool him down, and so he ordered an ice cream, as well as a babycino.
And Mr C was very impressed with his ice-cream, which was more like a banana split, topped with chocolate sauce and chocolate flakes.
After our morning tea, we wandered towards the river where we saw black swans and some of the locals even mentioned that you can even spot dolphins.
The Keanes Point Reserve playground is right next to the cafe.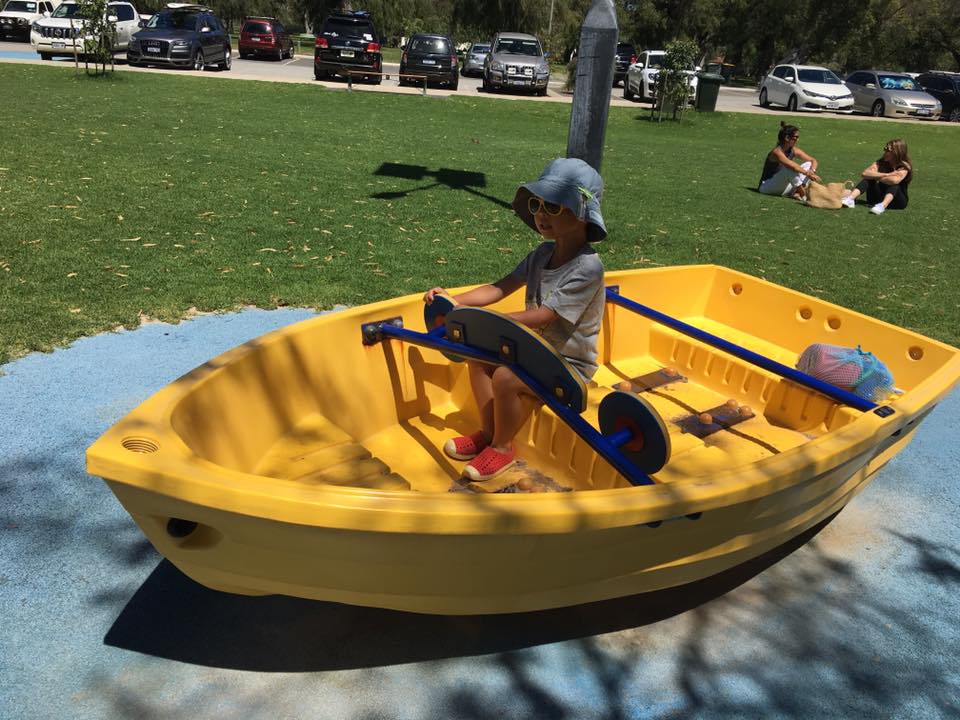 The shaded playground even has 2 sections, one for the younger kids and one for the older ones.
Pack your kids, mat, sand toys, bathers and just spend a day out there. You're just going to love it!
Freshwaters Details
3 Lilla Street
Peppermint Grove
Open everyday
6am – 8pm
Find more family-friendly restaurants in Perth