We all have mates that don't yet have kids. Their ideal way to spend a catch up wouldn't be at the local indoor playground café, surrounded by screaming children and who'd could blame them! Here's our list of cafes and restaurants around Perth which have the best of both worlds – great food and drinks, cool vibes and something to entertain the kids too, without the place being overrun by hundreds of ankle biters!  
Moore & Moore
You'll find Moore and Moore Café down a Fremantle side street. The beautiful heritage listed warehouse is also home to a contemporary art gallery. In January 2017 a new nature play and sandpit area was opened in their courtyard. It's a fab spot that the kids will love, while you enjoy a chat over coffee and yummy brunch.
Find Moore & Moore at 46 Henry Street, Fremantle.
Read the Buggybuddys Review
Homestead Brewery
Part of the Mandoon Estate, Homestead Brewery, is home to huge beer garden. The Swan Valley favourite has a great selection of their own craft beers and wines, as well as a well sized pub food menu. The leafy beer garden overlooks a fenced playground and is a good spot for a game of outdoor cricket too. 
Find Homestead Brewery at 10 Harris Road, Caversham.
Read the Buggybuddys Review  
Pirate Bar
Ahoy there! You don't have to be a kid to enjoy speaking like a pirate at this friendly neighbourhood bar. The Pirate Bar has a tasty menu, with lots of choices for kids and a kid's corner where there are pirate themed toys, dress ups and books to keep them busy. 
Find Pirate Bar at 25 Green Street, Mount Hawthorn.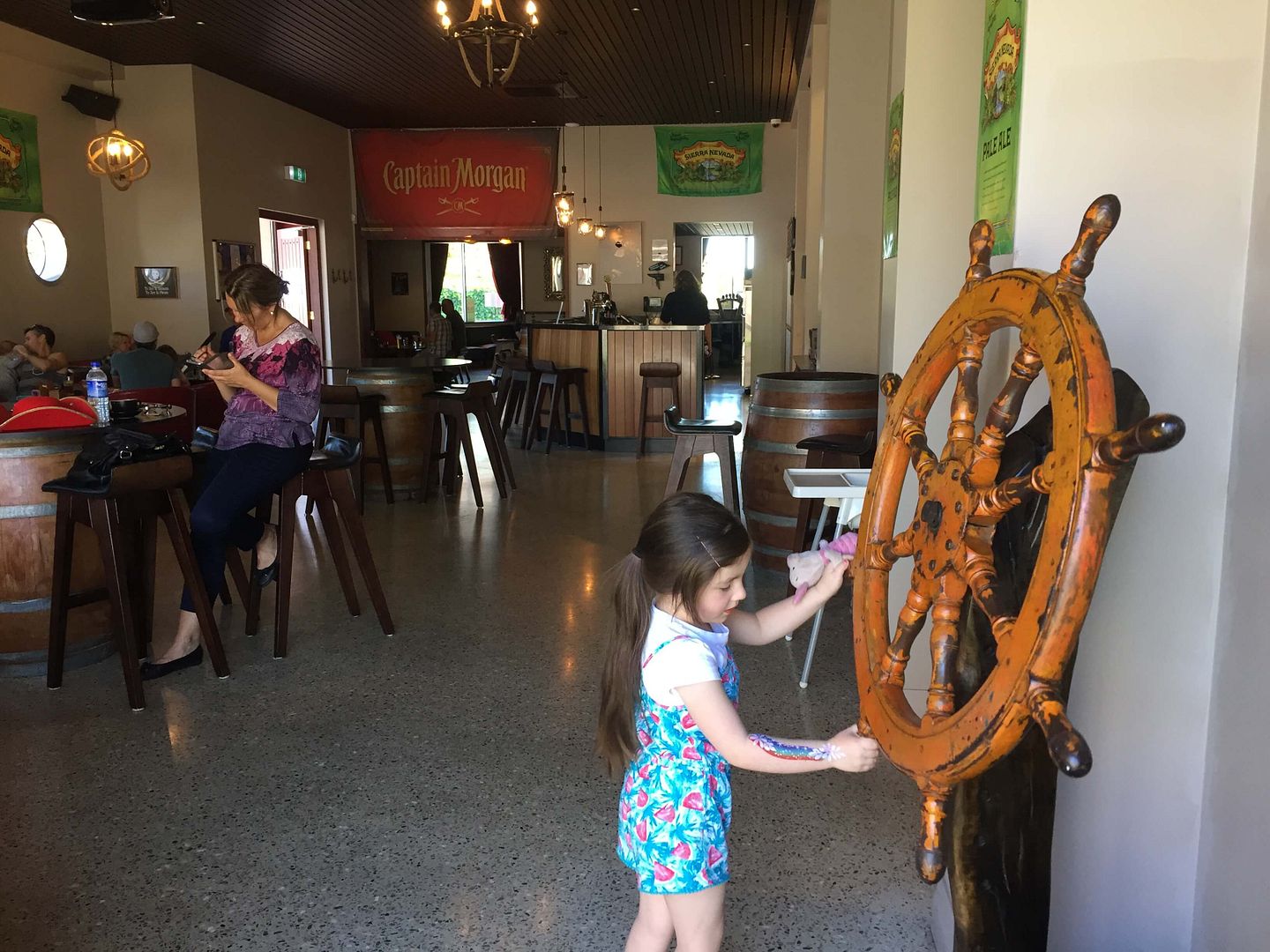 Little Creatures
Freo favourite Little Creatures is a hit with people of all ages. Chill in the back courtyard for views over the Fishing Boat Harbour while the kids spend hours playing in the huge sandpit. There's great craft beer, delicious pub style food and a fantastic atmosphere. 
Find Little Creatures at Fishing Boat Harbour, 40 Mews Road, Fremantle.
Read the Buggybuddys Review
Sushi Wawa
Sushi lovers will really enjoy Sushi Wawa, home of one of the largest sushi trains in the southern hemisphere! Sit in a cosy both and be mesmerised by the delicious creations moving past on the sushi train. There's sushi rolls as well as hot favourites like teriyaki and katsu dishes. For the kids there's a fenced play area with TV. 
Find Sushi Wawa at 8A Sunray Drive, opposite Ikea, Innaloo.
Read the Buggybuddys Review
Core Cider House
In the Perth Hills there's a spot where you can relax amongst the apple trees, while the kids play on the tractor and playground. Core brew their own tasty ciders and non-alcoholic juices from local apples and pears. There's good food for big and little people too. Orchard tours and other events are also regularly held at Core Cider House.
Find Core Cider House at 35 Merrivale Road, Pickering Brook.
Read the Buggybuddys Review
Indian Ocean Brewing Co. 
Found at Mindarie Marina, the modern Indian Ocean Brewing Co. is a top spot for relaxing with some food and drinks by the ocean. Their wood fired pizzas are always a big hit. Watch the boats sail into the marina or sit in the shady courtyard area, which overlooks a fenced playground. 
Find Indian Ocean Brewing Co. at Mindarie Marina, 33 Ocean Falls Boulevard, Mindarie.
Read the Buggybuddys Review
Blacksmith
On trendy Beaufort Street you'll find Blacksmith, a hip café imported straight from Sydney. There's an industrial-cool vibe inside the bustling café, where you can get your caffeine fix and enjoy tasty morsels from the menu, which caters for a lot of tastes. On the back patio is a sandpit area and playroom to keep little ones busy. 
Find Blacksmith at 460 Beaufort Street, Highgate.
Read the Buggybuddys Review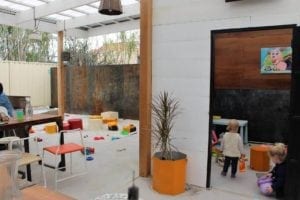 Parkerville Tavern
A firm favourite for decades, the Parkerville Tavern is still as popular as ever. The historical hotel serves great pub grub and has a wood fired pizza oven in their shady beer garden, which is a big hit with people of all ages. Kids will love watching the emus and chickens, playing in the playground and dancing to the live music on weekends. 
Find Parkerville Tavern at 6 Owen Road, Parkerville.
Read the Buggybuddys Review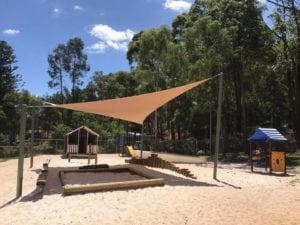 Oakover Grounds
There's a lot to love about Oakover Grounds. The winery is also home to Fiori coffee roasters and they serve some very tasty food. The kids can run free in the huge open space, while you sit on the veranda overlooking the lake. There's fishing and free paddle boating on the lake too. 
Find Oakover Grounds at 14 Yukich Close, Middle Swan.
Read the Buggybuddys Review
Find more family friendly restaurants in Perth