If you grew up in Perth's northern suburbs during the late '90's The Lookout will hold a special place in your heart, I know it does for me, having married the glassie I used to check out! After a long absence, The Lookout is back, and well on its way to reclaiming its title as the northern suburbs place to be. At night it is party central but during the day it is a family-friendly venue.
Sitting high above street level means the front tables have a bird's eye view of the action on the coast (pram access is from the footpath to the south). The south side of the venue is a fully enclosed restaurant area with pool tables and giant Connect 4.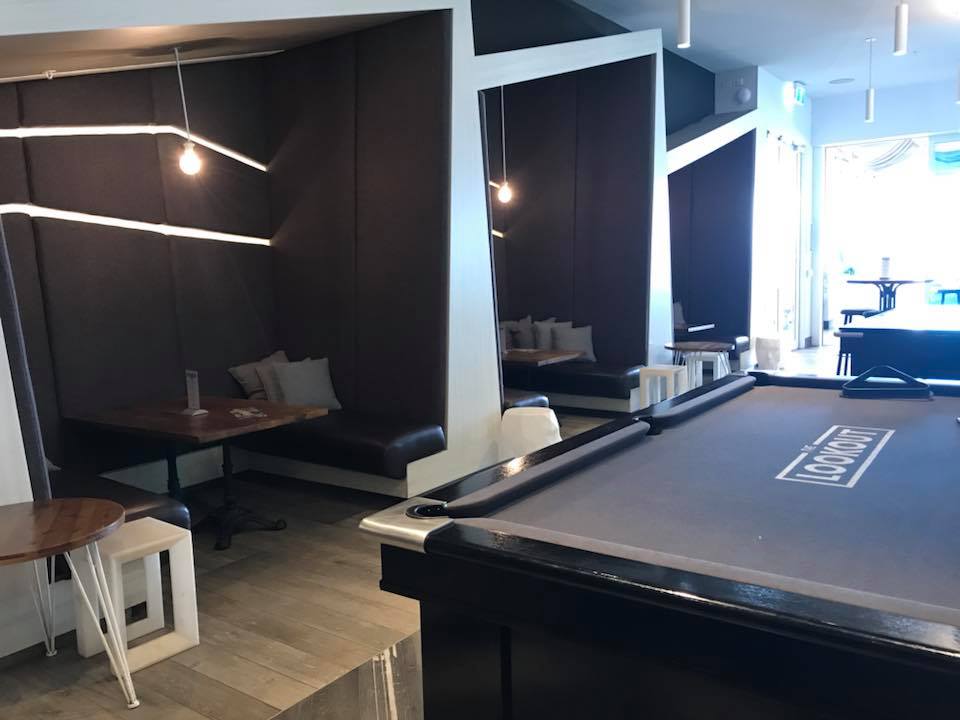 One side of the room is lined by cosy private booths. There is a large double sided island bar dividing the main spaces. The north side of the bar opens up to a large courtyard. At night you'll find the DJ booth here, but during the day it's a great place to chill out on the balcony or grab a booth with its own tv, pop on some cartoons for the kids and relax.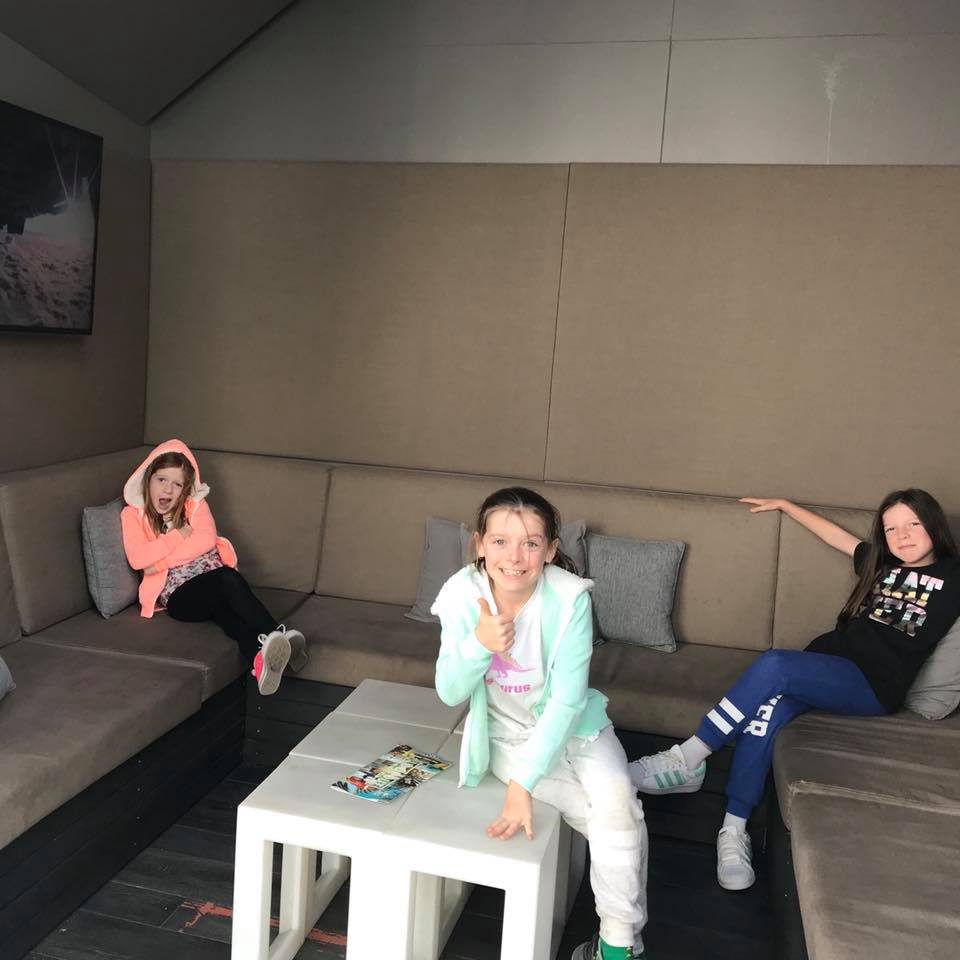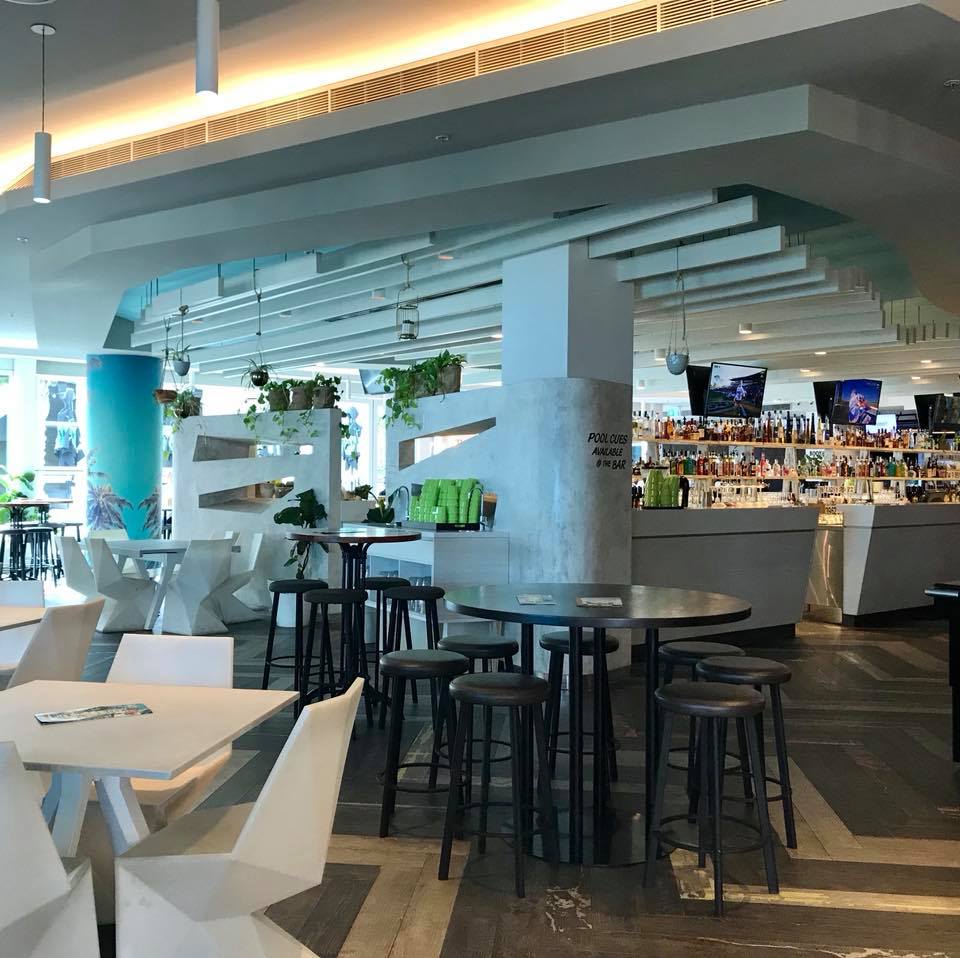 The new menu is fantastic and well-priced. The kids' meals are priced from $9-$12 and are all of a good size. We went with the kids nachos and sausage rolls with chips, both got devoured!
We also spotted the "grommet board" on a nearby table and that looked amazing, it's a kid-sized grazing platter with chicken skewers, veggie sticks with hummus and seasonal fruit.
Colouring-in sheets are on hand to keep the kids busy while you wait for food. The adults meals, we had the burger and bao buns, were delicious also.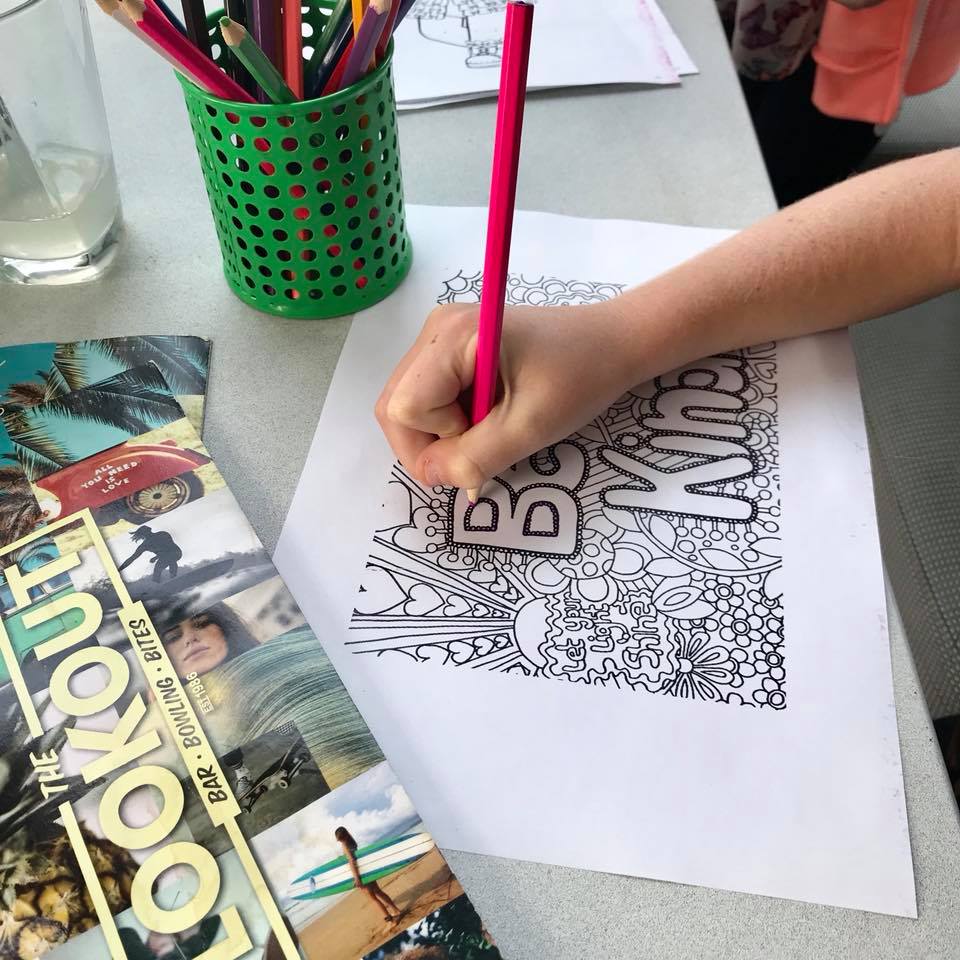 The newest part of The Lookout is the addition of bowling. Located at the rear of the old Club A area, the bowling lanes feature big screens and lots of seating. Kiddie rails are available to make it easier for the little ones. You can also order food and drinks from the restaurant to have while you bowl. Bowling costs $19 per adult, $18 per kid and includes shoe hire. Discounts apply for additional games.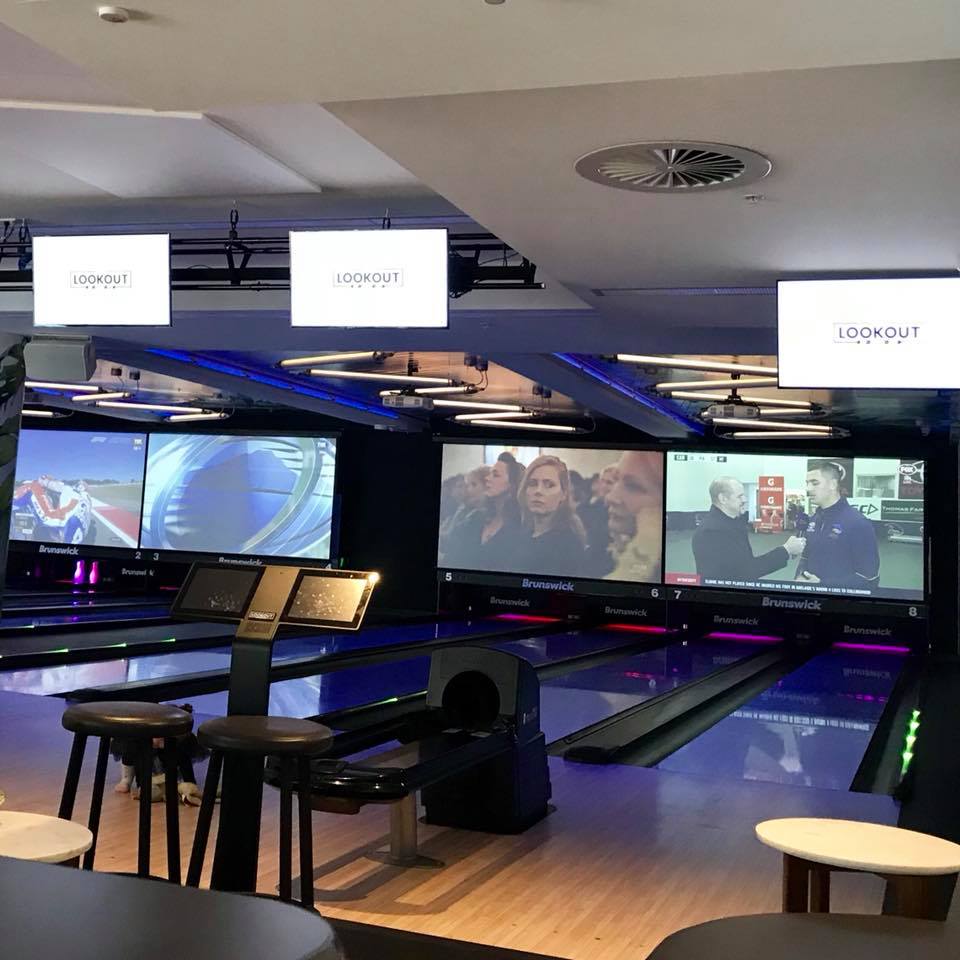 With all the recent developments at Scarborough, there is plenty to do, playgrounds, rock climbing, skateboarding and swimming, The Lookout is the perfect place to relax and refuel.
The Lookout
148 The Esplanade, Scarborough
www.facebook.com/thelookoutscarbs
Find more family-friendly restaurants in Perth