Long Neck Brewery Review
The Long Neck Brewery is perched beautifully at "On the Point Complex" at 306 Riverside Dve, Perth and offers beautiful 260-degree views of the Swan River. This was our first time visiting here but it definitely won't be our last! We were impressed by the stunning views, the chilled-out vibe and the quality of the food!
The floor to ceiling windows offer uninterrupted views of the river, and you can happily spend your time watching the boats meander past and spotting the local wildlife.
The dining hall is spacious and open with high seat dining, tables and lounge areas to suit a casual catch up or a more formal seated meal. It's a fabulous venue for groups as there are plenty of large tables available.
For the warmer months, there is an outdoor lounge area and benches with umbrellas out on the boardwalk offering you the perfect place to soak up the sun and views.
I wouldn't have expected a venue like this to be very family-friendly so I was pleasantly surprised to find a fully fenced play corner aimed at younger children, that has plenty of seating around it. There are also find high chairs available.
There is a simple kids' menu featuring chicken nuggets, a cheeseburger or crumbled fish, all served with chips. Kids meals are priced at $10 but on a Friday they are just $5 all day!
I was impressed with the quality of the kids' meals. I was expecting the standard serve of preformed chicken nuggets which you find in a lot of restaurants. But at Long Neck the nuggets and burger patty were made in house, and the kids really enjoyed them.
The menu in the brewery is designed to match the homemade craft beer brews which can be ordered by a tasting paddle. There is also a great cocktail and wine menu available. The menu features an array of share plates. a variety of burgers and wood-fired pizzas. There is an extensive range of gluten-free options which are all clearly marked. We opted for the Louisiana Burger – Angus smash patty, pimento cheese, red onion, jalapenos, bacon jam and pickleaisse ($23) and the Pulled Pork Po Boy – honey bbq, swiss cheese, salsa, red onion and gravy dip ($24).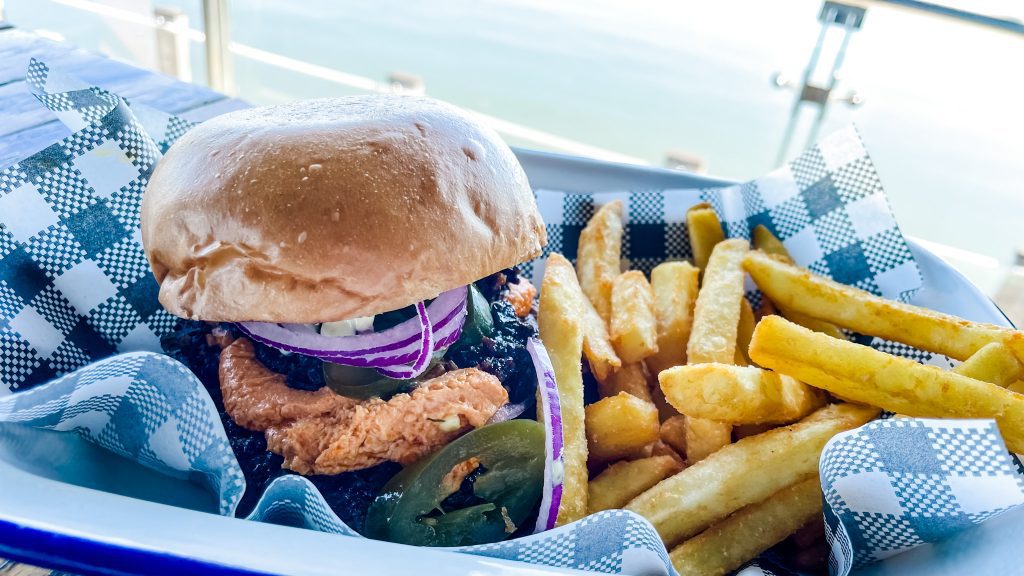 My husband thought said that the burger was one of the best ones he has ever eaten – which is quite the compliment!
If the kids need to burn off some energy after lunch,
Point Fraser Reserve Playground
is located right next to Long Neck Brewery. You could also take a scenic stroll along the Swan River.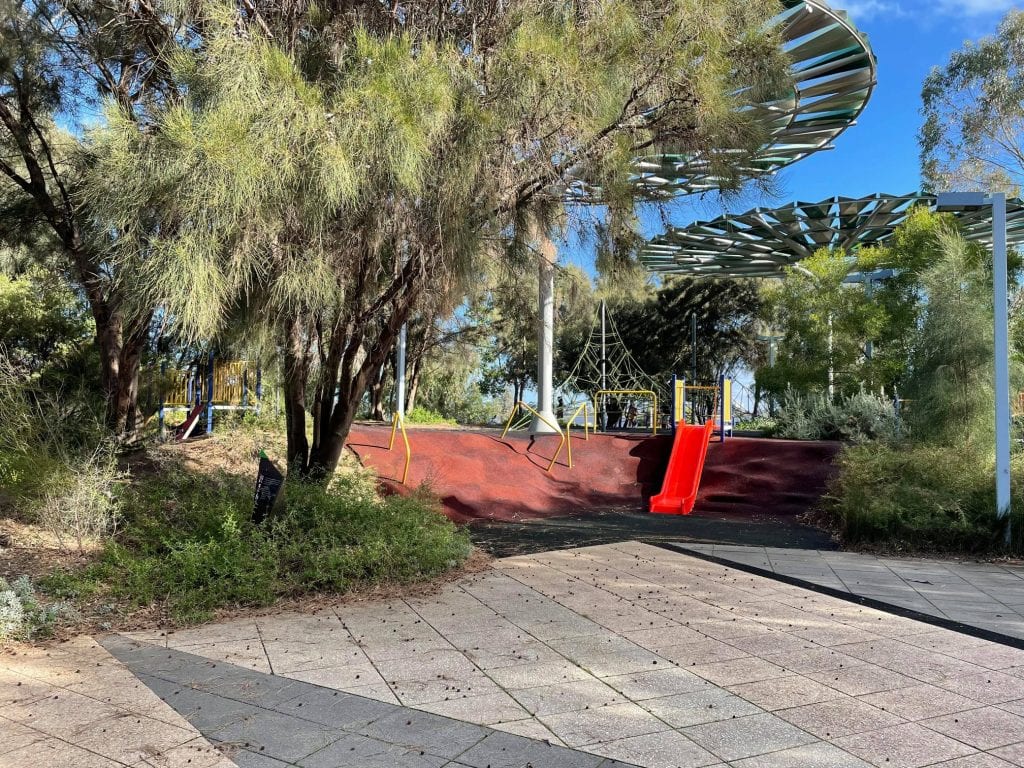 For those of you that are boating enthusiasts, there are marina pens along the jetty surrounding the venue, meaning you can arrive in style by boat if you are inclined.
The Little Ferry Compan
y also stop here on their goings about the river venues.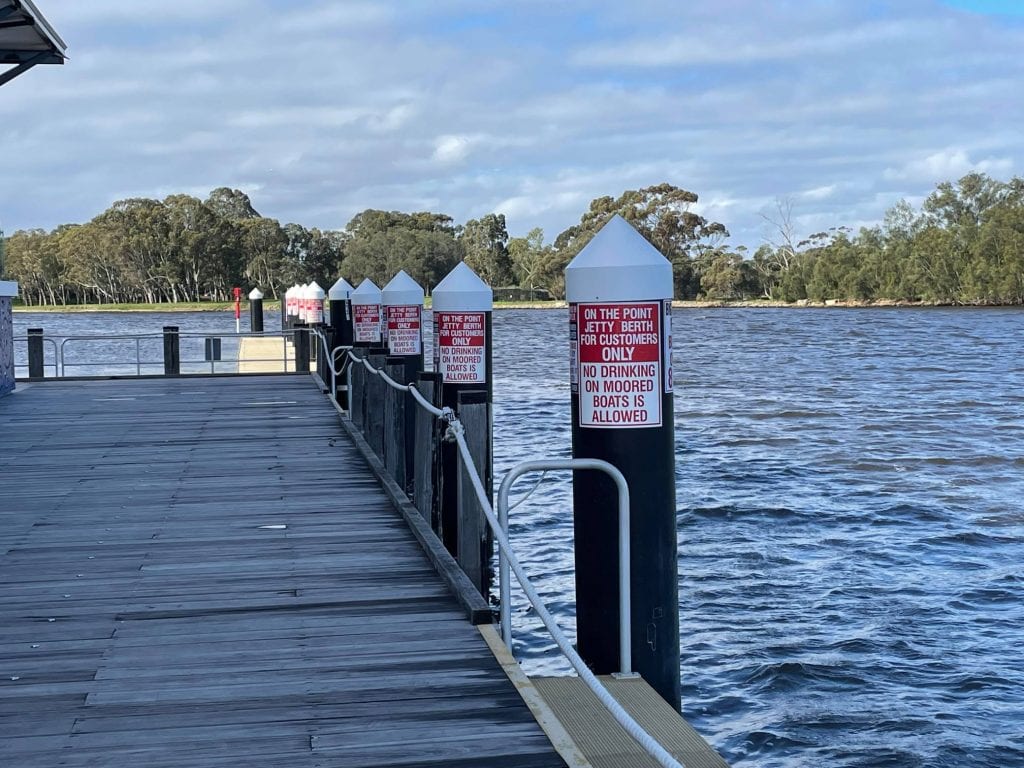 The complex has heaps of parking with the first hour free and all-day tickets available if you decide to settle in. CAT buses frequently stop there from the city centre.
Long neck Brewery is open Wednesday through Sunday.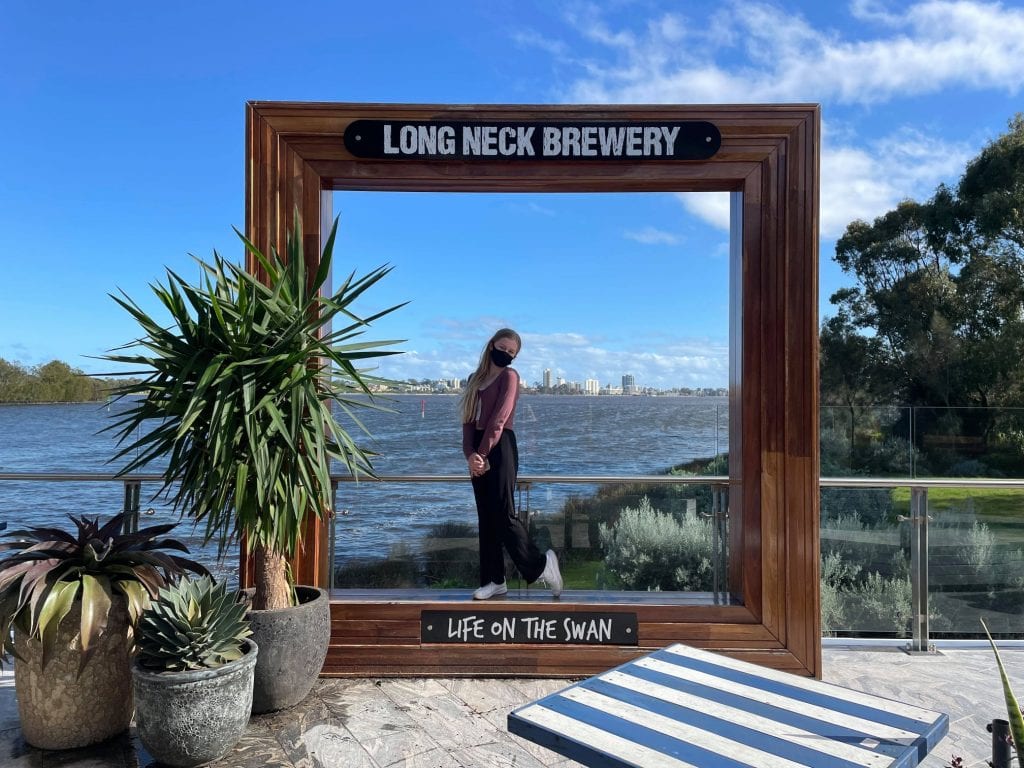 If you haven't been there yet – make sure you add it to your list!
Long Neck Brewery