The Perth Hills are now home to another brilliantly family friendly cider spot! Naked Apple Cider House in Karragullen, is found in between Pickering Brook and Roleystone. Naked Apple Cider has been around for a while, appearing at food and cider festivals, now they have opened their very own venue. As well as cider, there is also the Bickley Valley Brewery's beers on tap. And there's T2 tea, Ezzenza coffee and soft drinks too.
There are lots of seating options, mainly outside, amongst the gum trees. Sit on the deck, on the covered veranda/patio area or inside the cosy cottage.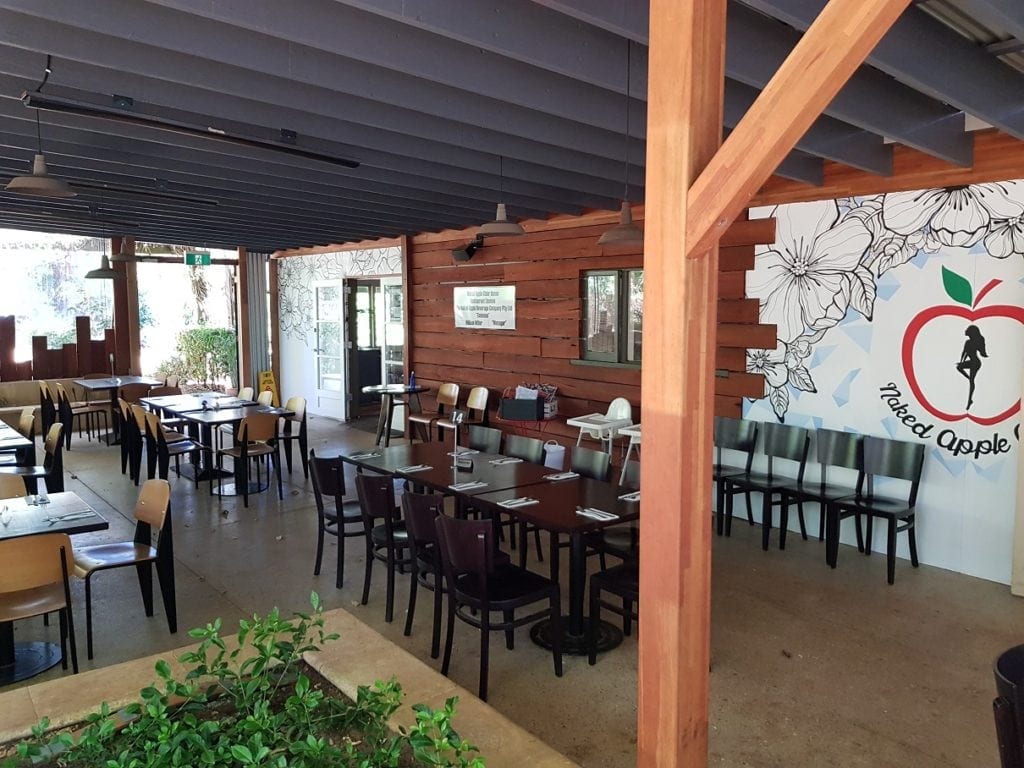 A lot of the seating is close to the playground, making it easy to keep an eye on your kids playing.
The popular venue was fully booked for lunch, so we popped along for a Sunday breakfast. The lunch menu is made up of small dishes perfect for sharing, and something a bit more substantial like steak sandwiches, fish of the day, that sort of thing. There are also freshly baked cakes and other sweet treats found in the cabinet. I enjoyed the Feta Scrambled Eggs ($15) with smashed avo, bacon and blistered tomatoes. Usually served on walnut toast, I chose the gluten free option.
The huge Breakfast Panini ($14) with smashed avocado, tomato chutney, rocket, bacon and fried eggs also went down a treat.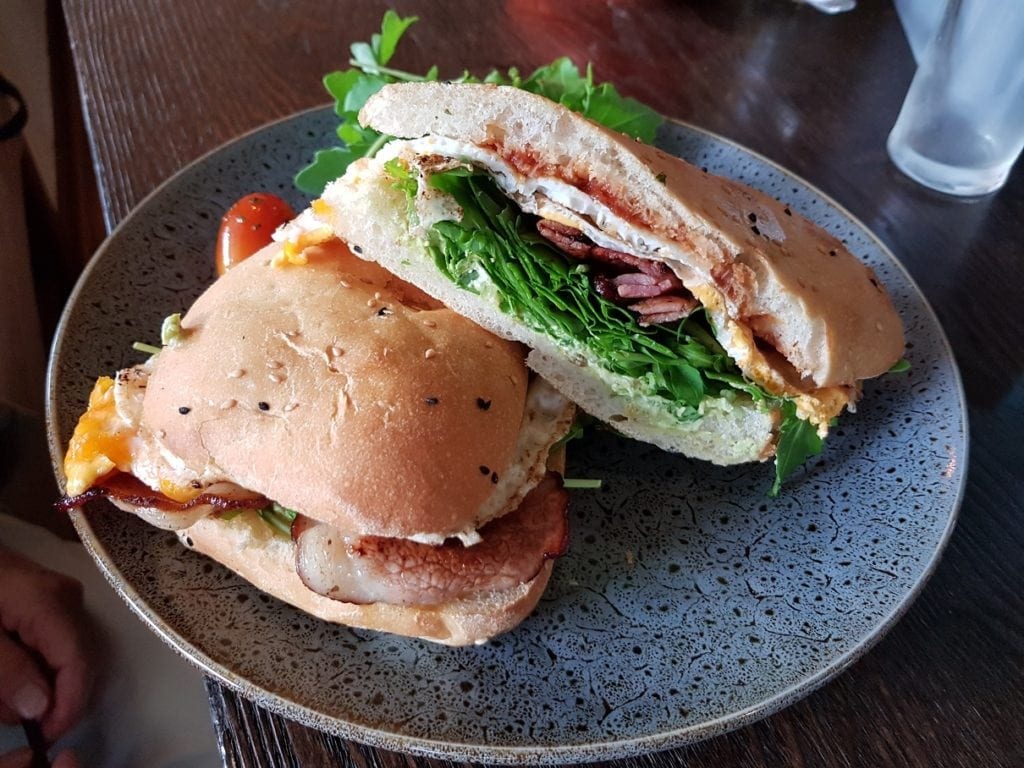 The kids menu, which also doubles as a colouring sheet, has some good choices for Sunday breakfast and lunch. Including a beef schnitzel burger, pizza, a kids platter (with sandwich, yogurt, diced cheese and fruit) and much more. Kids lunches are $10.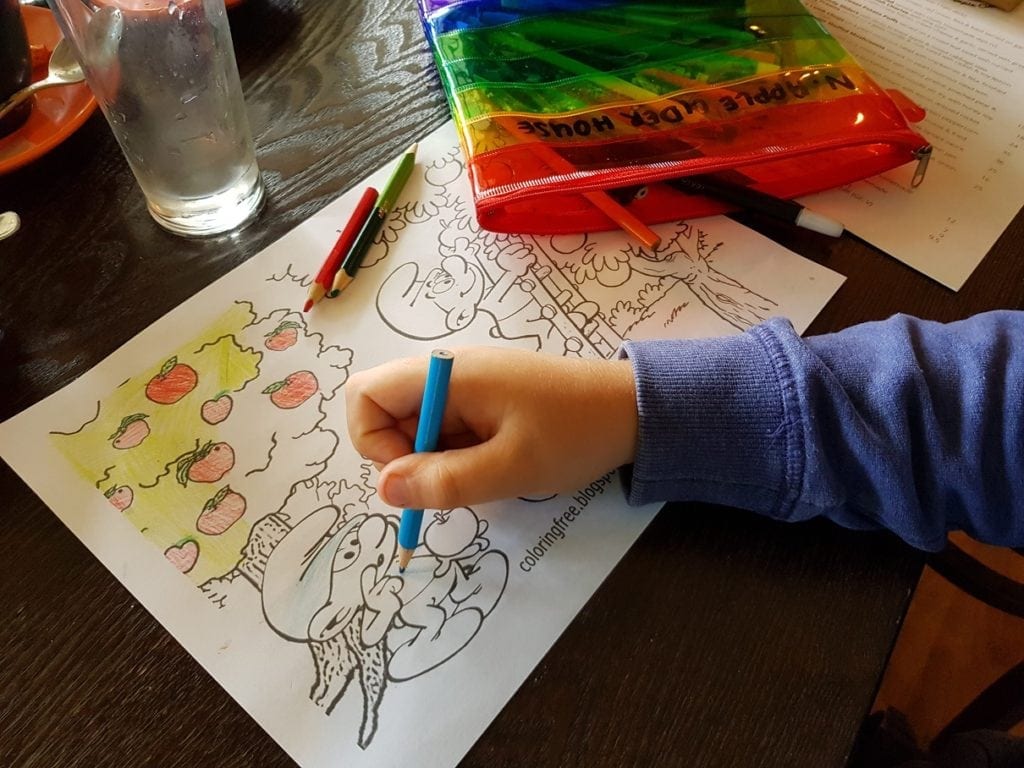 With the promise of a play on the playground and exploring the gardens, Little Chef wolfed down his kids breakfast. Though since it was a brekkie pizza ($7), he needed very little encouragement!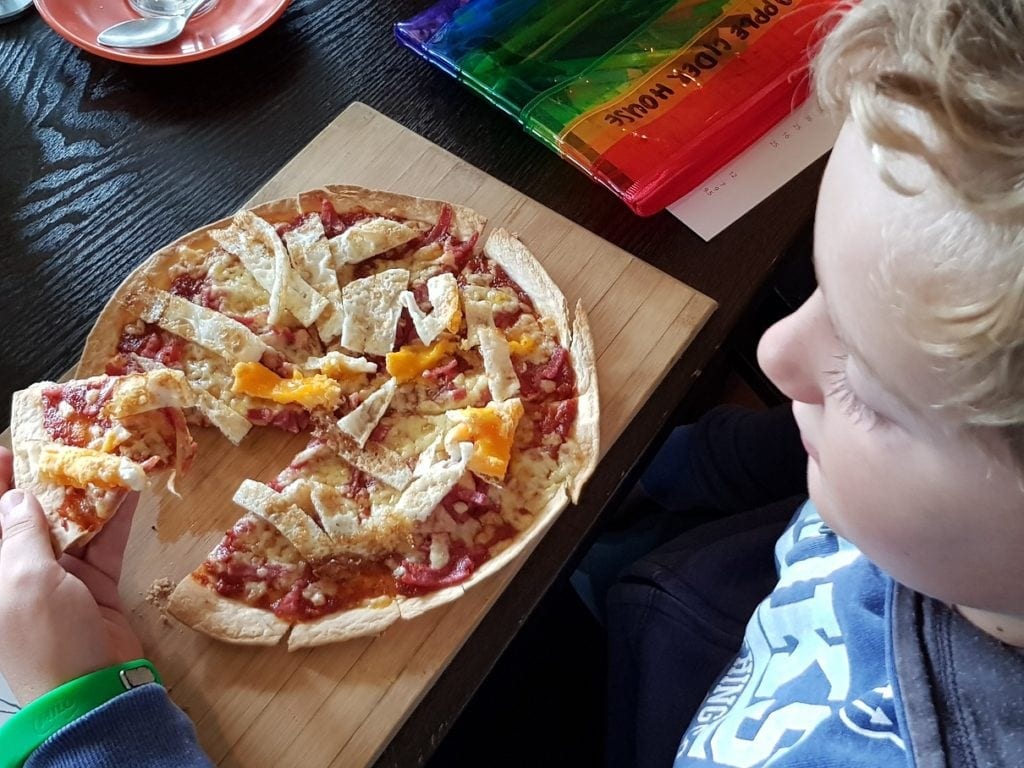 For kids there's also colouring in and activities to keep little hands busy at the dining table.
There is extensive gardens to explore as well as a modern playground. The grounds at Naked Apple are lovely.
Just when you think you've seen it all, you turn another corner and discover something new! There are a few ponds and water features around, so be mindful of those with toddlers.
There are many pieces of art scattered throughout the gardens too.
The playground has a wood chip base, and is set amongst natural bushland, giving it partial shade at some times of the day.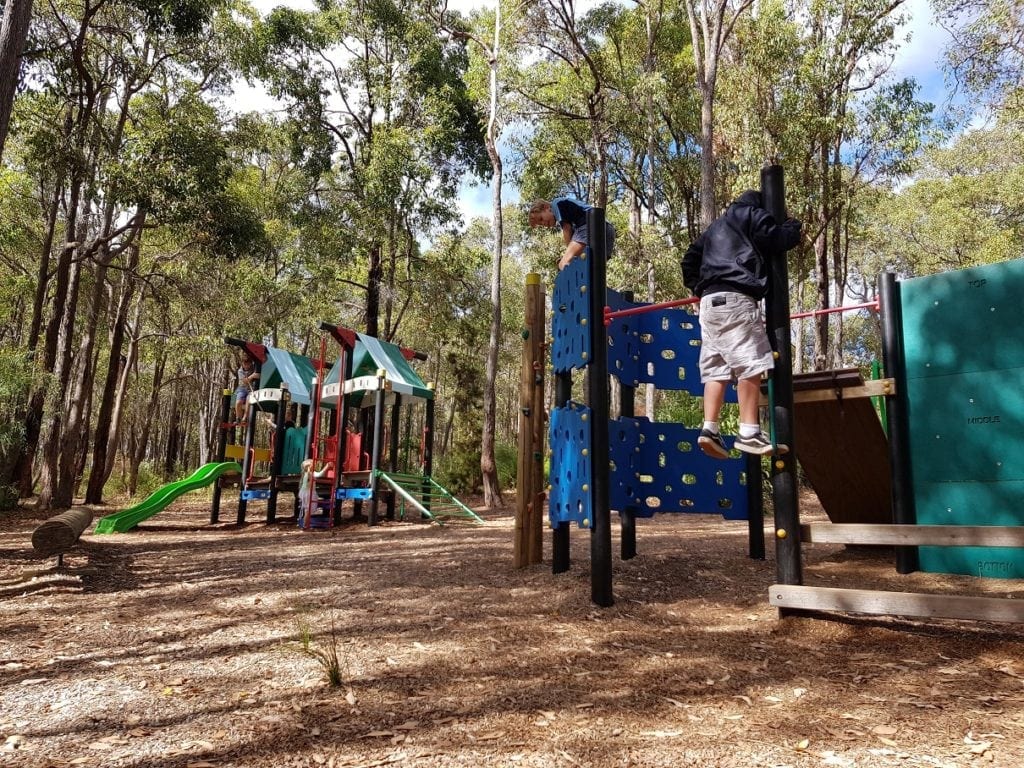 There's something for children of all ages. Swings, slides and lots of climbing – based equipment.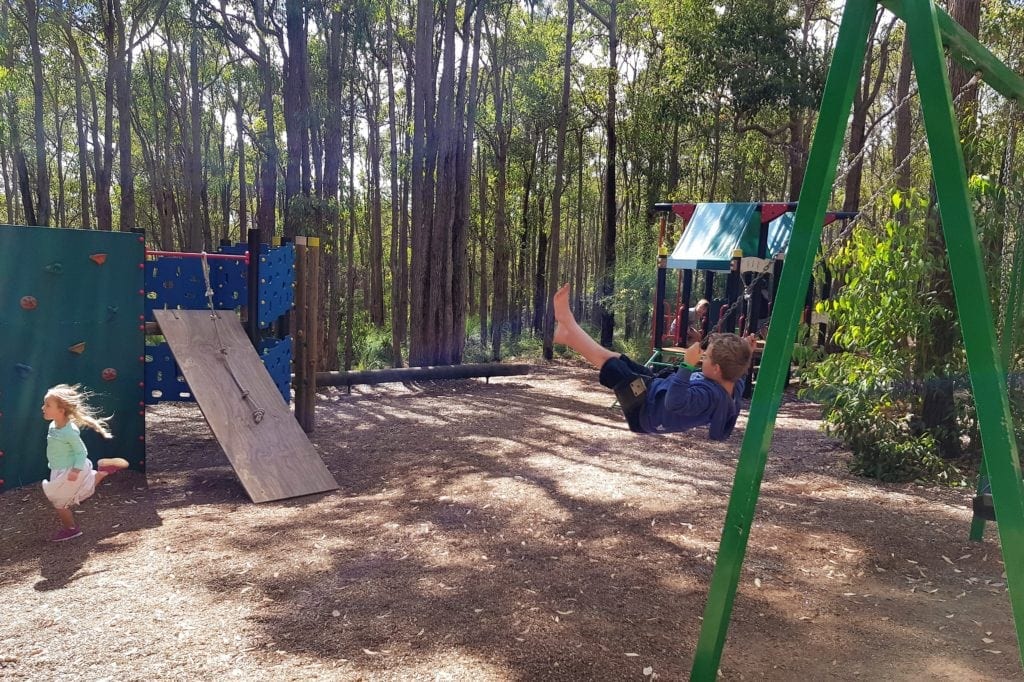 When we visited on the Easter weekend, there was also a bouncy castle there, and the people at Naked Apple tell me it should be back during school holidays and other events.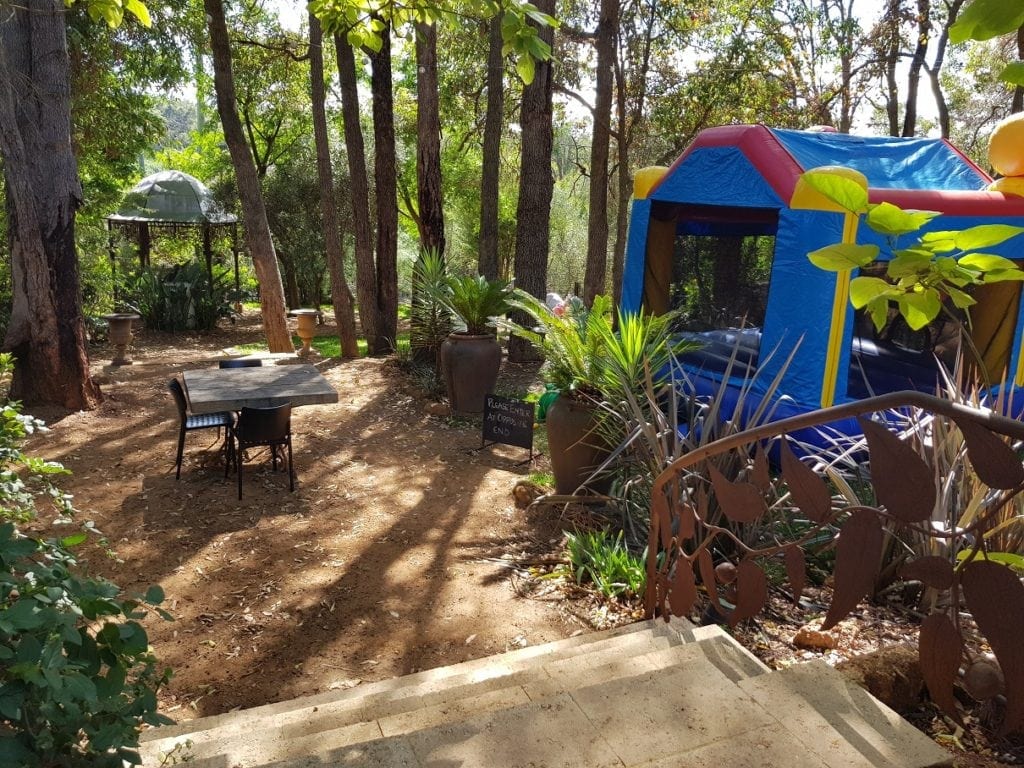 We thought the Modern Australian café style food is tasty, fresh and well-priced. Little Chef loved to explore the grounds at Naked Apple Cider House and there's good food, drinks and a relaxed atmosphere. What a gem!
Find more family-friendly restaurants here.
Get more info on their website.