Jandakot Airport opened in 1963 and is one of the busiest airfields and largest aviation training bases in Australia. Getting there is easy – from Roe Hwy, take Karel Avenue exit and follow the signs to Jandakot Airport passing Spud Shed on the way. Alternatively, Transperth has just started operating a bus service (515 and 516 bus routes) between Murdoch Station and the airport. Jandakot Airport has a public viewing area and café which is a great place to enjoy a picnic with family and friends.
Aviators Café is open from 7.30am to 3.30pm Monday to Friday, 9am to 2pm on Saturday and closed on Sunday. A takeaway coffee and muffin will cost you $9 and a bowl of chips and gravy $8.50. Nothing is stopping you from bringing your own picnic and enjoying it on the lawn whilst watching planes and helicopters take off and land.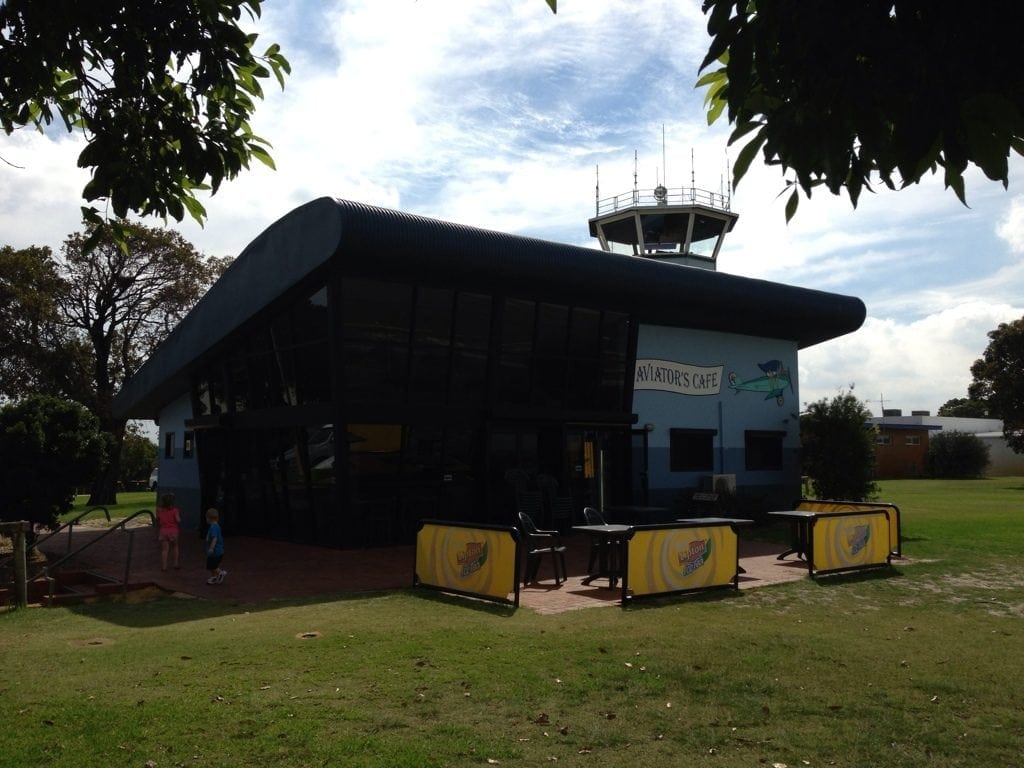 The public viewing area is located on Eagle Drive, adjacent to the Air Traffic Control tower and the Aviators Café. It has lush green lawn and is well shaded by big trees. The area has been named "Robert J Cross Park" in honour of the first Jandakot Airport employee. Robert "Bob" Cross was responsible for maintaining the entire airport site. There are bench seats located near the boundary fence and there are 4 wooden picnic tables protected by shelters. The café also has tables and chairs both inside and out. I'd recommend packing your own chairs and a picnic rug.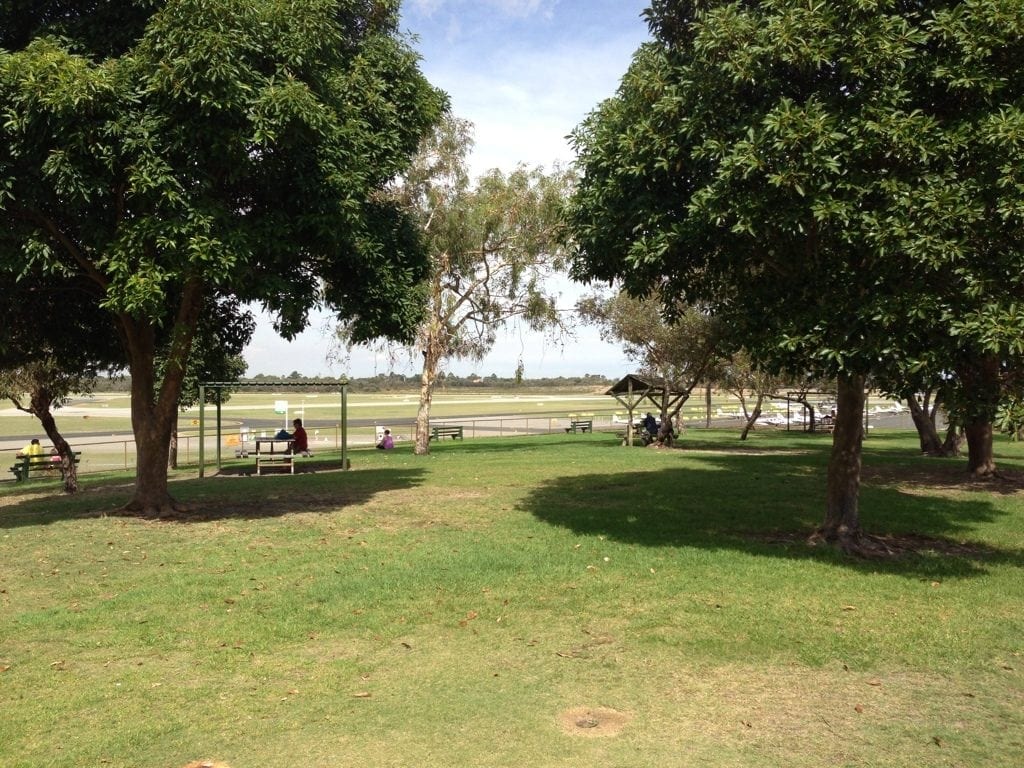 Miss 4 and Master 2 thought it was fantastic. We had only been there 5 minutes and I'd lost count as to the number of planes we had seen take off and land. As it is a training area for pilots, some landed and then continued to take off, there were 2 planes taking off at the same time, there was one landing and one taking off at the same time, almost constant movement on the runways. And you would have thought it was Christmas when the helicopter flew by and landed in front of us, only to take off again 2 minutes later. The delight on my children's faces was just priceless and makes me wonder why I had never been here before though living in the area for 6 years!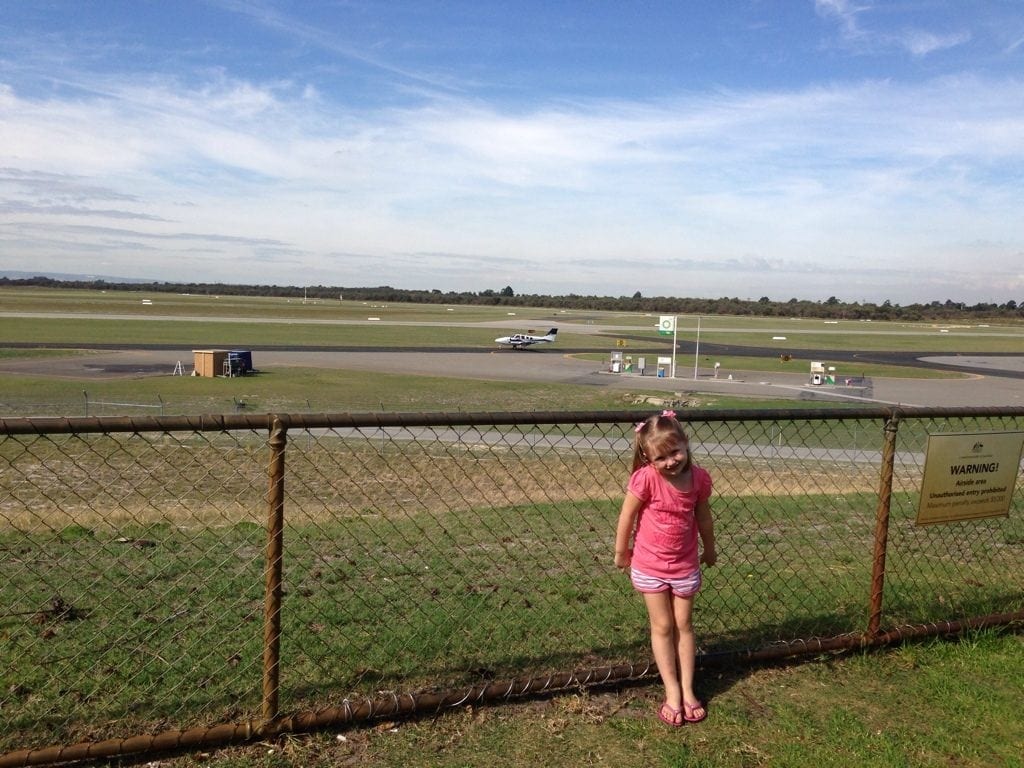 Parking is free and there is plenty of it. There is one disabled parking bay near the café and another on the other side of the grassed area near the toilet block. Access to the public viewing area and the café is easy from the car park for wheelchairs and prams.
Public toilets are located not far from the café, one female and one male, disabled access good. They were clean and well maintained with toilet paper and paper towels, but you will need to take your own soap or hand gel.
I would thoroughly recommend this as a place to visit on a fine day.
Find more places to visit in Perth