I've always heard great things about Moore and Moore Café in Fremantle, found in a heritage-listed building on Henry Street.
It's in a beaut location, just a stone's throw from the Fishing Boat Harbour, Esplanade Park, Round House and Cappuccino strip. You'll find the eclectic café in the Moores building, a beautifully rustic warehouse which is also home to a contemporary art gallery. Kids will enjoy looking around at some of the vibrant artworks!
For the kiddies there's not one but two areas in the back courtyard where they can play. There's an Astroturfed kid's corner for toddlers that's full of toys, a little table and a blackboard too.
There is also a shady nature play area with sandpit, balancing logs, trucks and boat, as well as some brilliant climbing ladders and ropes that older kids will enjoy.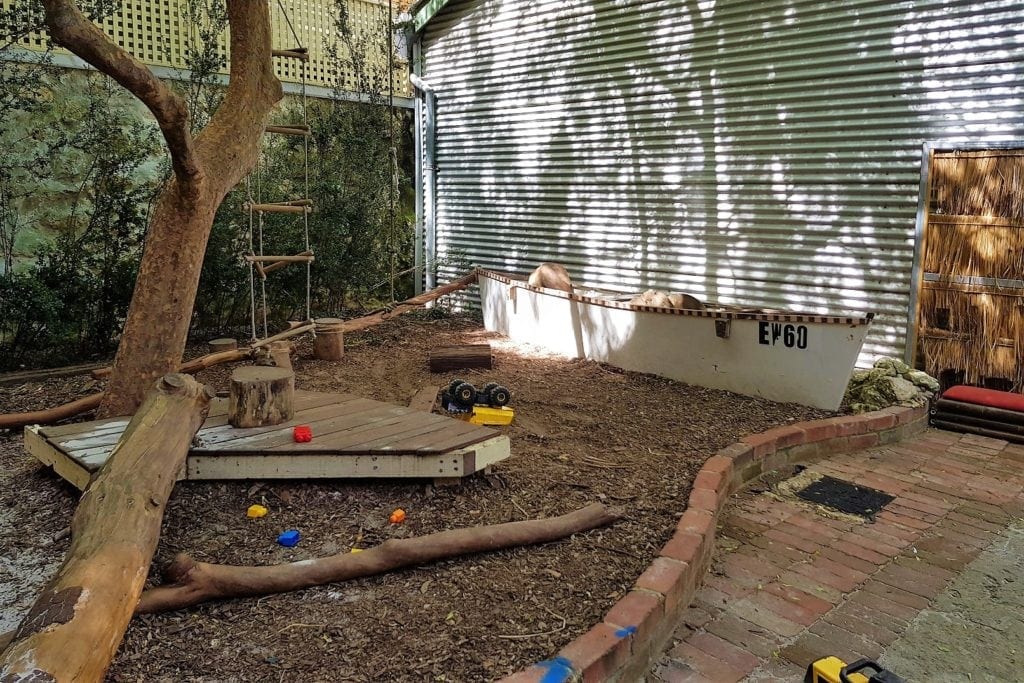 You'll also find board games and colouring pages available to entertain the kids.
The back courtyard has plenty of seating nearby to these play areas. Or sit inside, where it tends to be a little quieter.
The coffee is excellent, and their cakes are divine!
There's a kids brunch menu.
Little Chef chose the ham and cheese croissant, which was beautifully presented and served with a delicious house-made sauce.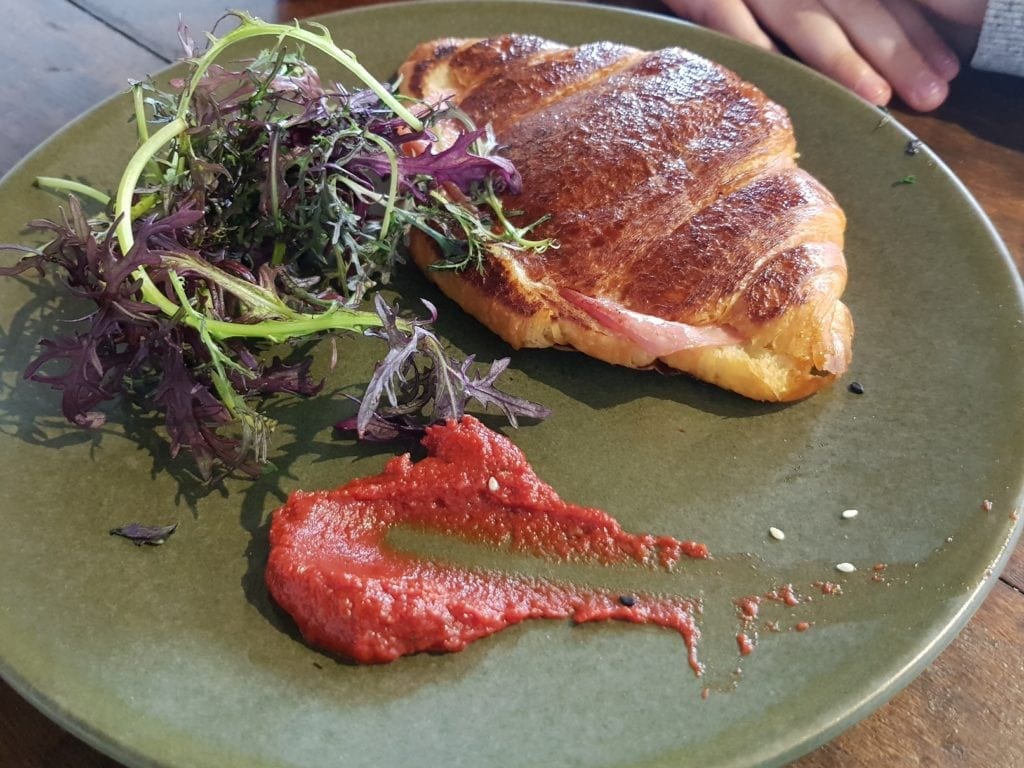 He loved the creamy kids iced chocolate too!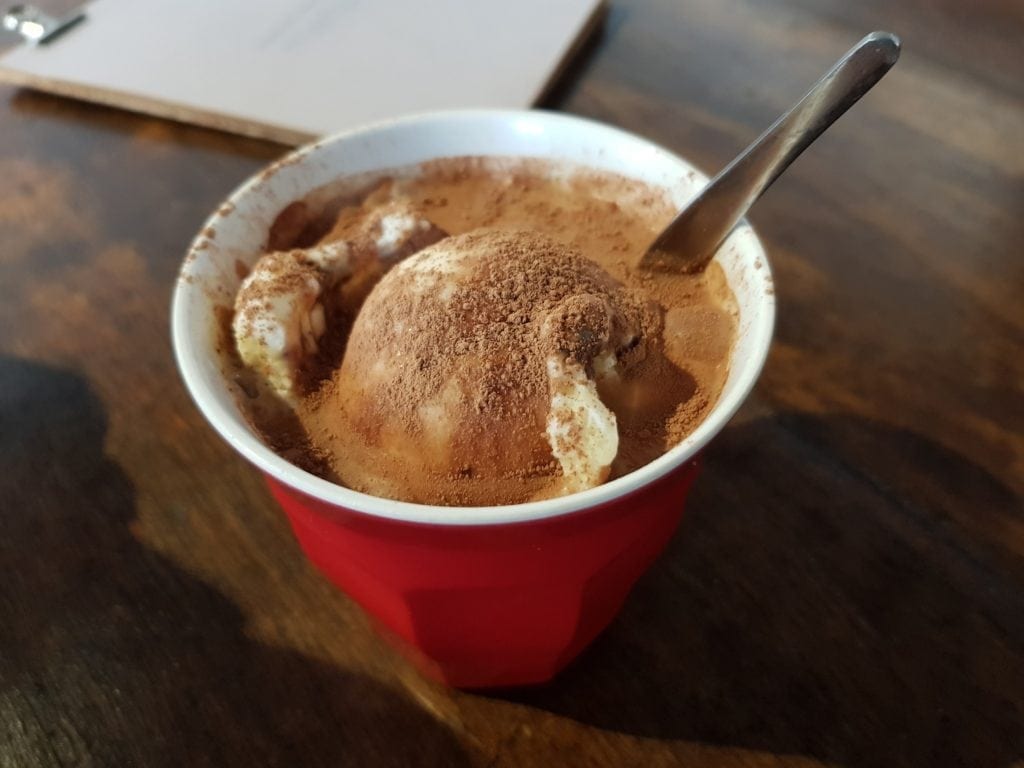 Everyone at our table was pleased as punch with their food choices. The menu has a lot of options and locally scoured, organic produce. With everything from sweet and savoury brunch offerings, as well as lunch options and a cabinet full of raw treats, cake and more. The grilled potato cake (below), with egg, broccoli, pesto and bacon was a winner!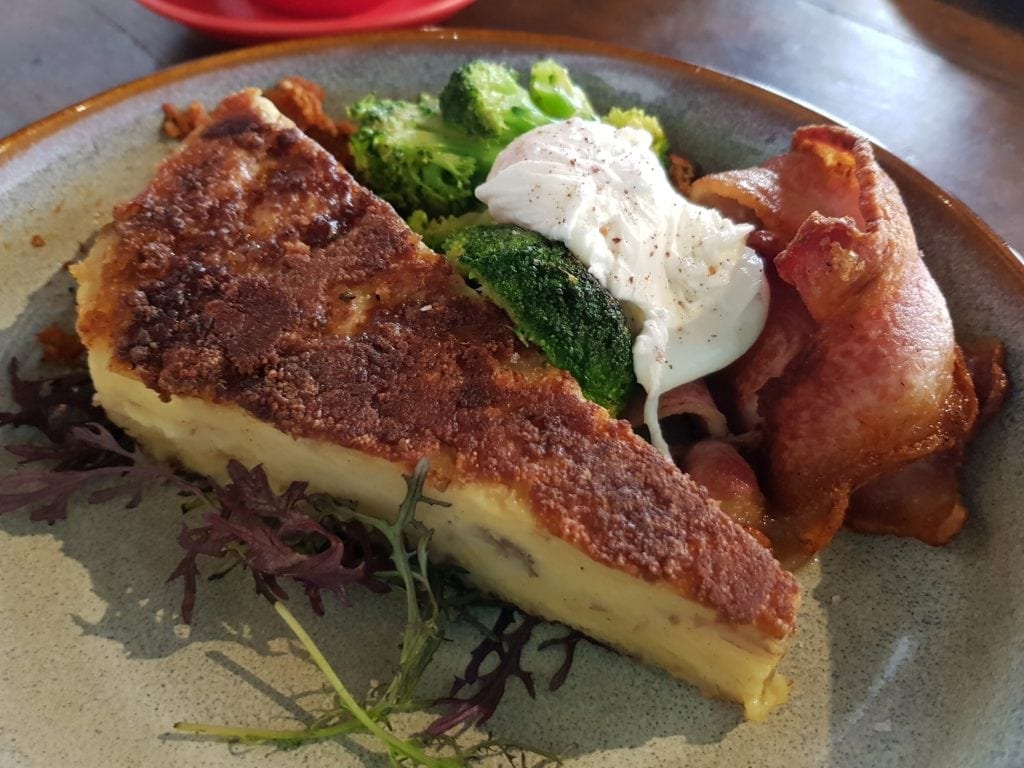 If you're in Freo with the kids Moore and Moore is an excellent spot to stop by for a coffee and bite to eat with kids in tow.
Find more family-friendly restaurants in Perth