Gage Roads Review
If you have a partner like mine who grumbles at the thought of going to Fremantle because it's "saaah far" (we're talking about a 35 minute drive from where we live) but twisting his arm is easy when you promise local beers, good food and watching BIG boats, the Gage Roads is the place to go!
The venue opened its doors early 2022 and it is the first venue for this iconic brewery. Housed in the historic A-shed in Victoria Quay nestled between the Maritime Museum and the Rottnest Ferry Terminal. Ït can hold up to 1,500 patron capacity (perfect for large groups) with plenty of different areas to settle in such as the front yard, living room, deck and backyard. I suggest even turning it into a fun day trip by doing the museum, lunch and more play.
Speaking of play, my little one was beside himself when he saw the playground that's situated in the "backyard." It's a multi-level playground that has a converted car and boat! Kids can let their imagination run wild here whilst parents can watch close by. The small details which I truly appreciated and I'm sure every other parent will, was the provision of sunscreen, shade sales and kids sized picnic tables on top of the usual amenities. Whoever designed this is definitely a parent themselves.
For the adults, there were a couple of indoor games such as air hockey that would make a great distraction whilst waiting for food.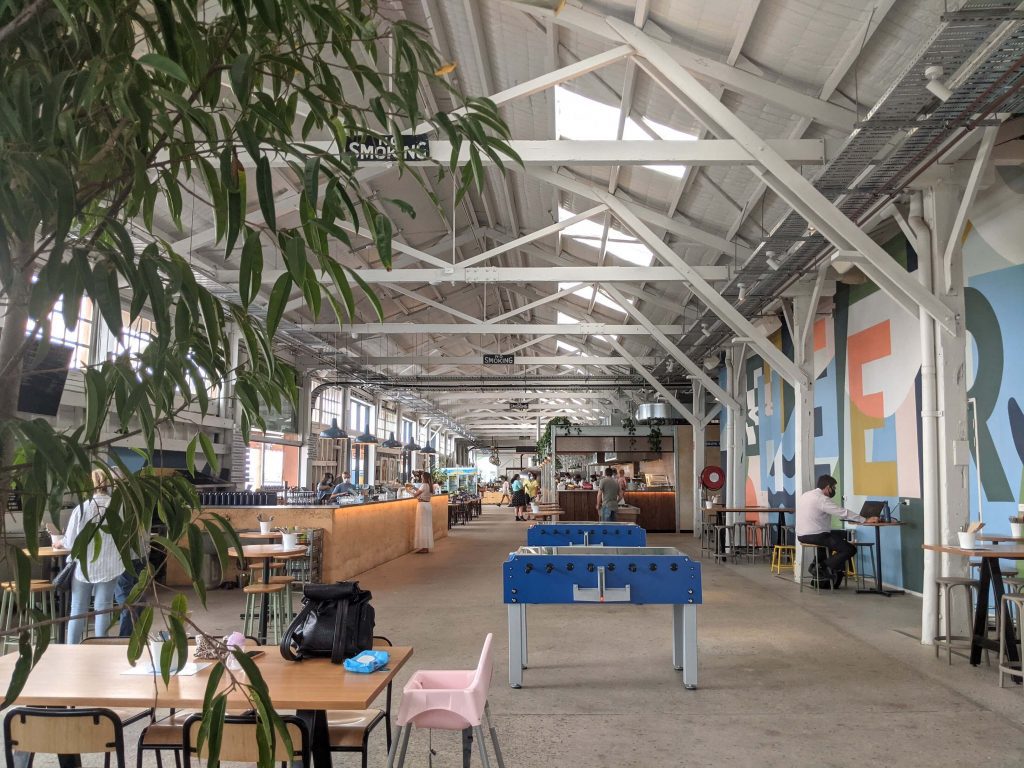 The menu has a great balance of seafood and non-seafood items and of course locally sourced which we would expect none-the-less of this brewery. On this visit we tried one of the pizzas and grilled chicken tacos from the kids menu (which has since been updated with new items).
The food was brought to us not long after we ordered and our bellies were quickly satisfied. Of course my little one was more of a fan of the pizza than his tacos but that's ok because I was more than happy to eat it.
If you're in Fremantle looking for a relaxed and fun place to eat with the family, this is the place.
Gage Roads
Peter Hughes Dr, Fremantle WA 6160
Website
Find more family-friendly restaurants in Perth