Located in the Perth Hills, The Parkerville Tavern is a historic family pub and restaurant which has been restored to its former glory retaining much of its old-world charm. This double-storey federation style pub, built in 1897, is ideal for families, friends and couples with ample seating indoors and outdoors and an awesome playground and resident animals that are guaranteed to entertain the kids for the duration of your visit.

The Parkerville Tavern is a great venue for families. The huge beer garden has to be one of the best in Perth with plenty of space for everyone.
A heated glass marquee has been constructed for the winter months, giving you the option of dining outdoors in the beer garden with a clear view of the playground, but still remaining toasty warm. Large groups are accommodated really well at The Parkerville Tavern.
The playground is guaranteed to keep kids happy with its replica tractor, cubby house, swings and old boats. It also has a shade sail over the sandpit area so that little ones can chill out and play.
Kids will also love paying a visit to the friendly emus and sheep that are residents of the beer garden. When we visited a new baby lamb had not long been born.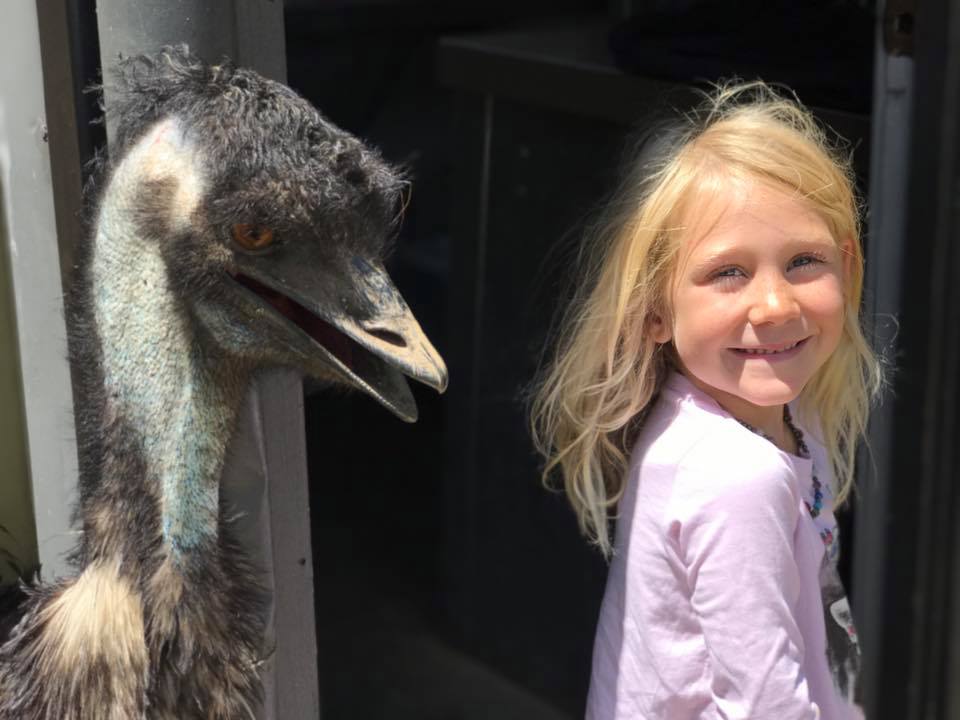 Running through the centre of the beer garden is a shallow stream with a bridge crossing it. This provides good fun for racing leaf boats.
The menu at The Parkerville Tavern is extensive and well priced, including plenty of pub classics such as burgers, Chicken Parmie, Butter Chicken and Fish and Chips. You can order at the bar or order and pay straight from your table via me&u. Simply tap the me&u beacon located on your table to view the menu on your smartphone. Here you can select your meals and pay for your order without having to leave your table.
We opted for the beer-battered fish and chips ($25) and Sunday special Roast Dinner ($25). Both were generous portions and came out of the kitchen quickly after ordering.
The Parkerville Tavern offers a small kids menu with all dishes ranging in price from $12-$14. On the menu are Chicken Nuggets and Chips, Fish and Chips, cheeseburger and chips or steak served with mash and veggies or chips and salad.   You can add on an ice cream tub for an additional $2.
The Parkerville Tavern is open for lunch and dinner 7 days a week with live music sessions every Sunday afternoon. From Friday to Sunday evening you also have the added option of ordering a pizza from the outdoor wood-fired pizza oven.
The Parkerville Tavern is located in a wooded valley with a walk and cycle trail right on its doorstep that leads to John Forrest National Park in one direction and Lake Leschenaultia in the other.  Also, a 1.4km walk takes you to a local reserve which during the winter months has a beautiful waterfall running through the middle of it.
The Parkerville Tavern is located at 6 Owen Road, Parkerville. Visit www.parkervilletavern.com.au for more information.
Find more family-friendly restaurants in Perth