Recently the Victoria Park Hotel has completely transformed its beer garden and wow it is amazing!
It is a huge family space with heaps of seating, big screens perfect for sports viewing and a great playground.
We have already been a couple of times recently and have had a great time each time.
Our first visit was on a sunny Sunday afternoon. The beer garden was crazy busy! Highly recommended ringing ahead and booking for busy times.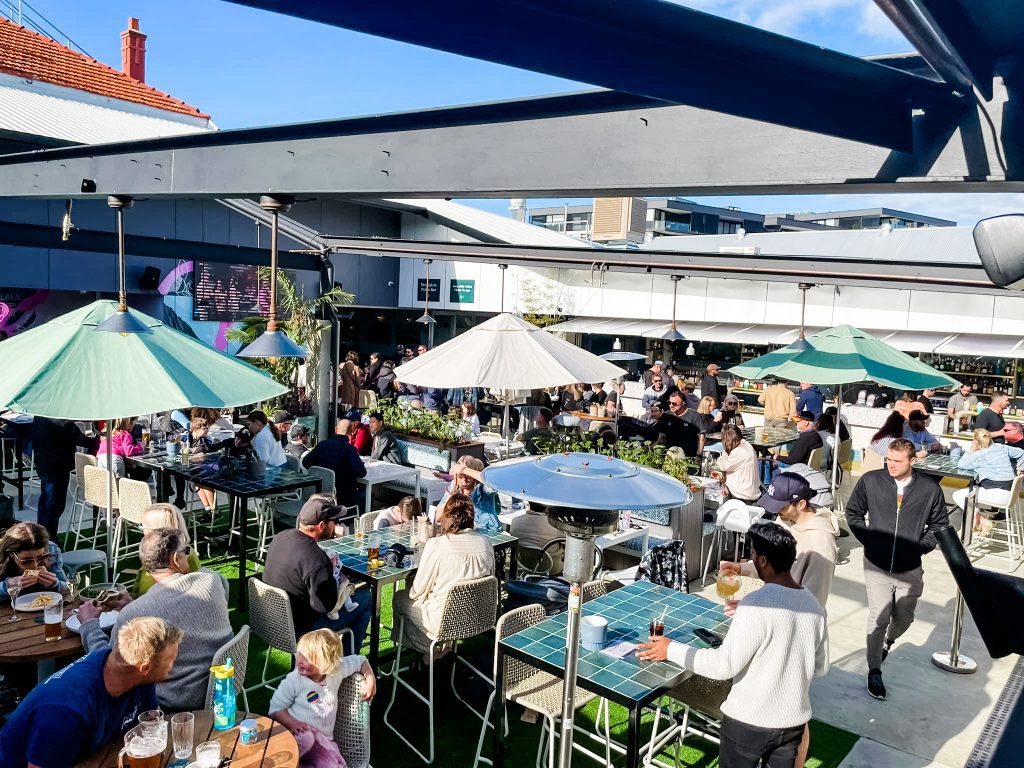 We only ordered lunch for the kids while we enjoyed a couple of drinks. The food did take some time to arrive but the kids didn't mind as they were kept busy with the playground. The kids meals are all $15 and the usual offerings of chicken tenders and chips, fish and chips, burger and chips, or pasta and chips – all kids meals come with veggie sticks, hummus and a frog in the pond. I loved the idea of the addition of hummus and veggie sticks but did feel there could have been a couple more sticks on the plate to make it worthwhile.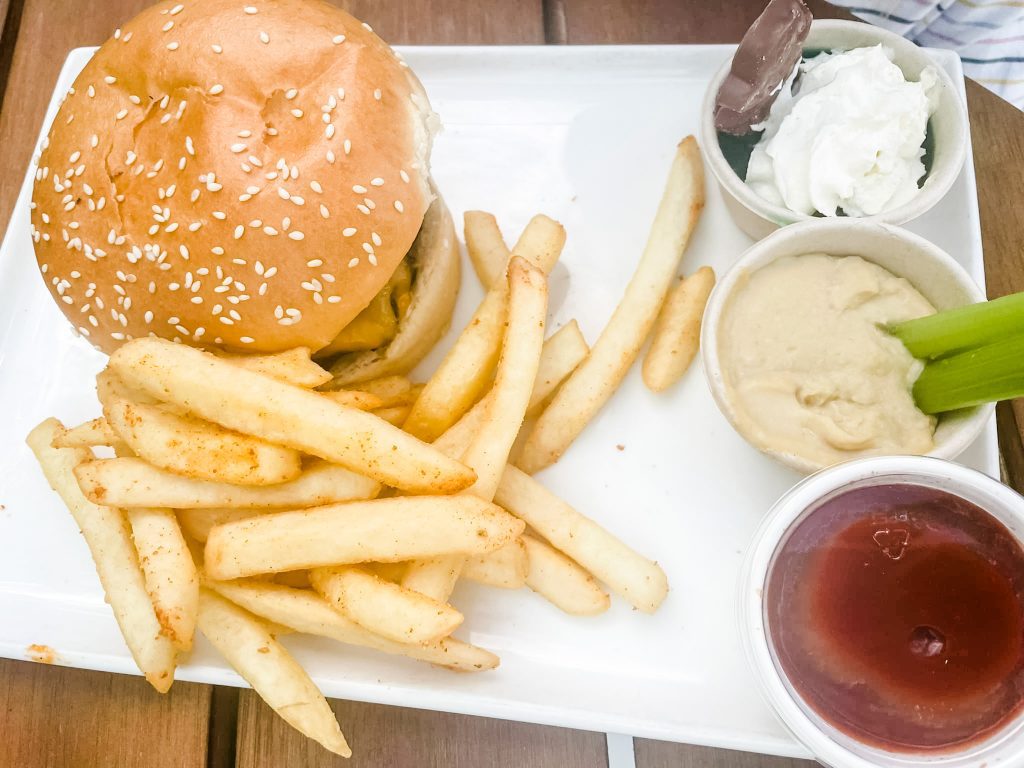 On that Sunday the girls enjoyed the playground and running around playing with the many children and there was also free face painting which was very popular! Miss 7 did comment that the playground would have been better with a slide…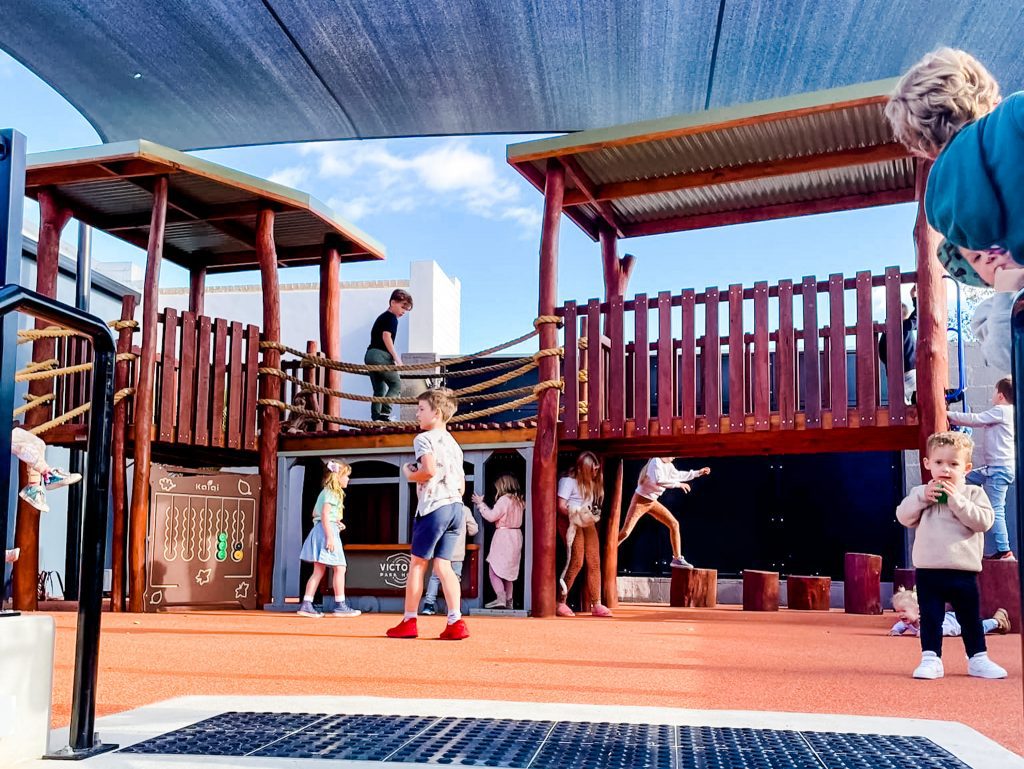 The next time we visited was on a Saturday evening for dinner. It was equally as busy with almost every table reserved! Miss 7 got her wish – by this visit a slide had been installed!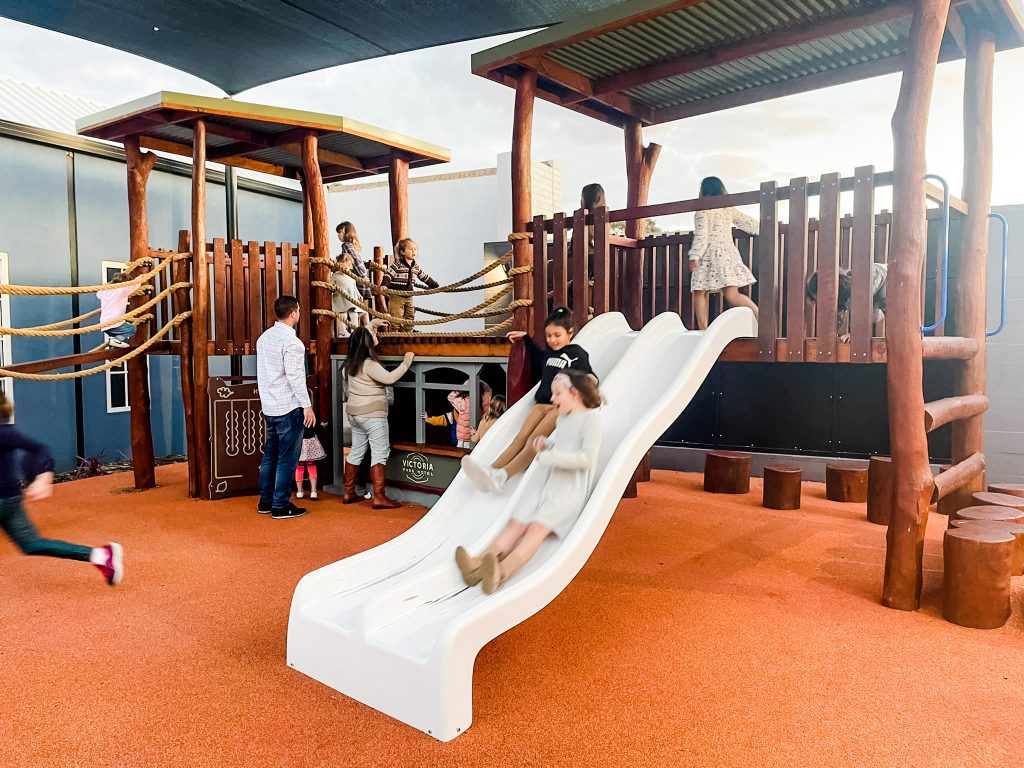 On this occasion, we were with a group so we ordered lots of small plates and platters to share. All food was tasty!
We really enjoyed Vic Park Hotel. It's perfect for families (including the furry members), group get together or just a casual drink in a great beer garden. There is also a function space available for hire.
The Vic Park Hotel is located at 605 Albany Highway, Victoria Park and is open daily from 11am to late.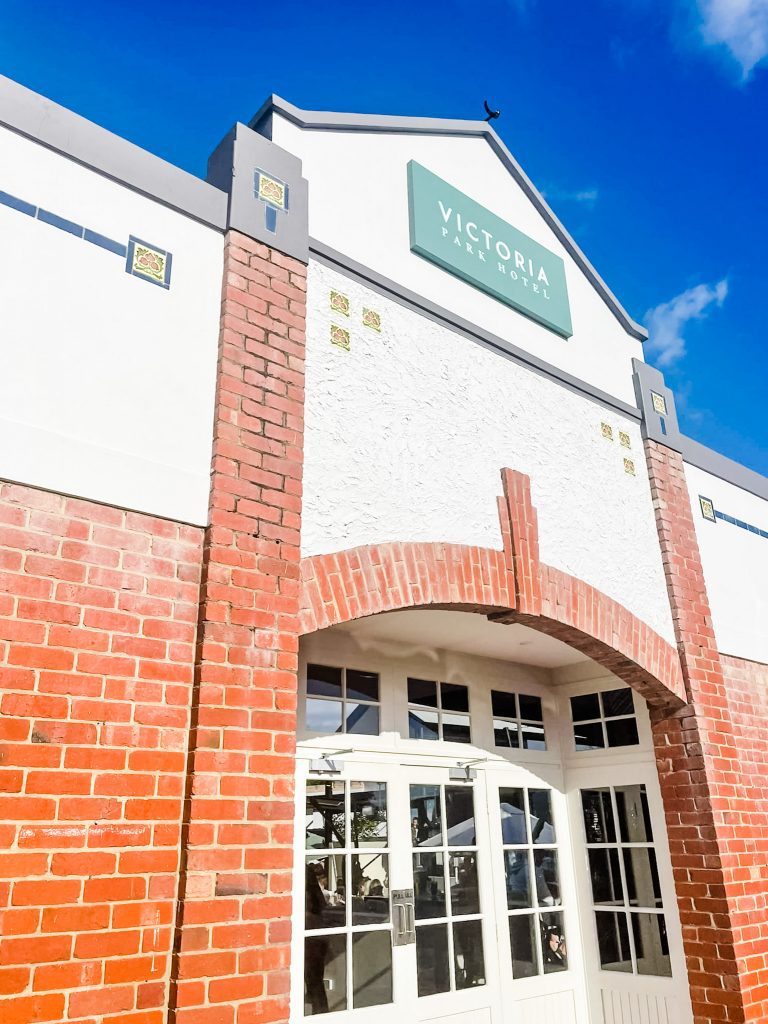 Victoria Park Hotel
605 Albany Highway, Victoria Park
www.facebook.com/VictoriaParkHotel