The Coffee Club is Australia's largest homegrown café group with over 340 stores across Australia, New Zealand, Thailand, New Caledonia and China, serving more than 40 million cups of coffee every year!
The Coffee Club's slogan is "Good Food, Great Service, Excellent Coffee" and all my visits to the café in several locations have proven that this is so, as I have never left disappointed.
My favourite store is Joondalup Square, next to a fenced and gated Children's playground, perfect for toddlers in particular. There are other eateries surrounding the playground too.
The goal of The Coffee Club is "to create a relaxed meeting place that is casual yet sophisticated, stylish yet affordable" and it does just that – the atmosphere of the Joondalup Square café draws you into its light and airy interior.
There is plenty of indoor seating with smaller tables and one large table for singles to sit at, with a range of newspapers and magazines to read and space to set up your laptop. There is also a mounted TV inside the café, which has current news programs showing.
The doors open in the summer for the tables to spill outside into the sunshine while still under cover. But even with the doors closed in winter there are still tables outside and a few high tables with stools you can perch on while you supervise older kids in the playground.
Coffee Club has a selection of good quality food options. The menu combines Modern Australian with Café Dining. On offer is a range of starters, open grills, salads, gourmet wraps, light meals, sandwiches, and plenty of yummy all-day breakfast options.
In addition, at the counter you will find a tempting display case of delicious cakes, pastries and biscuits to have with your coffee.
Drinks range from signature coffees and leaf teas to iced frappes and milkshakes. For a cold drink on the go, choose a soft drink, juice, mineral water or iced tea straight from the fridge.
BABYCHINOS COME FREE when you order any adult drink!
There is a good range of kids meals including: Egg on Toast; Chicken Nuggets with chips or salad; Grilled Chicken Wrap; Fish and chips or salad; Ham & Cheese Fingers; Pancakes with ice cream.
If you buy a kids meal, a drink is included (juice or water), as well as an Activity Bag (specify girl or boy). You may need to remind the waitress about this when you get your meal, as she needs to bring it to the table with your food.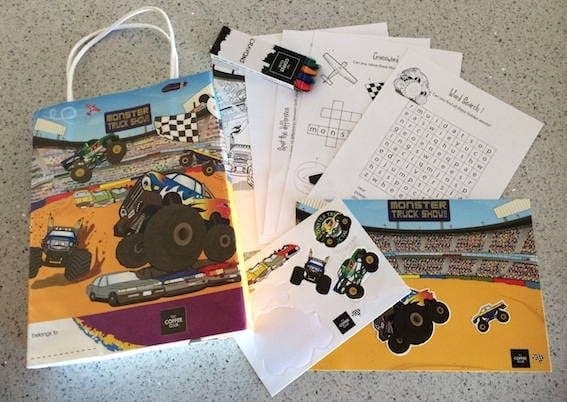 The Activity Bag includes a good range of activities such as a crossword, maze, dot-to-dot, stickers and colouring-in page, as well as a pack of four colour crayons, which are yours to keep.
High chairs are available. Clean toilets are situated a short walk from the café and playground down the lane outside the eateries.
https://www.coffeeclub.com.au/
Find more family friendly cafes