Right opposite the town centre of Exmouth, is this fantastic water park. It is such a great spot to bring the kids on those hot North WA days. It is completely shaded with a permanent steel structure roof, so the floor does not get hot, and the kids won't get burnt.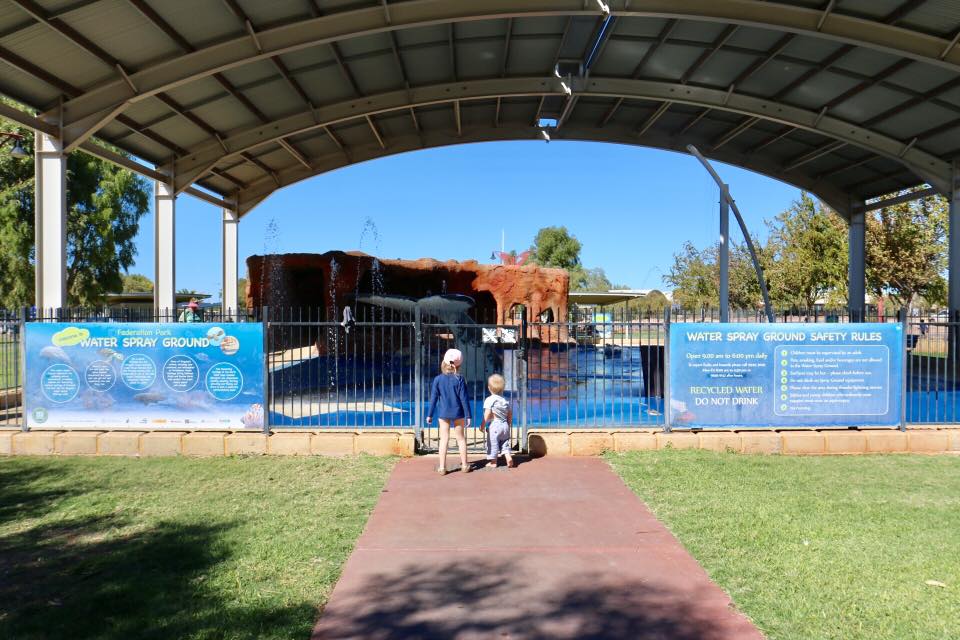 On entering the water park, you will notice that it is completely fenced off, and has a couple of safety gate entry points. There is a few benches dotted around the edge of the splash pad to take a rest and watch the kids play, without fear of them running off.
To activate all the features, you need to press the button which turns it on. There were a few kids who got a bit upset when it "turned off" and didn't realise you just had to press the button again. The attractions of the water park include 3 dolphins that squirt water, a huge whale tail that has water spraying out the end, a couple of turtles that spray water from their shells, a pirate ship that has water for it's sails, and a couple of canons that squirt water, and quite far!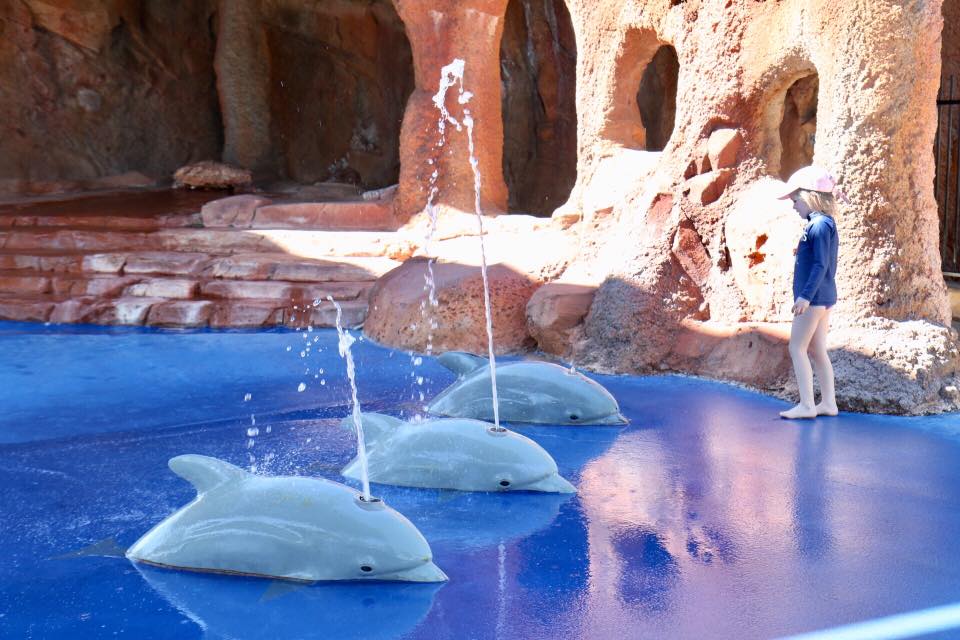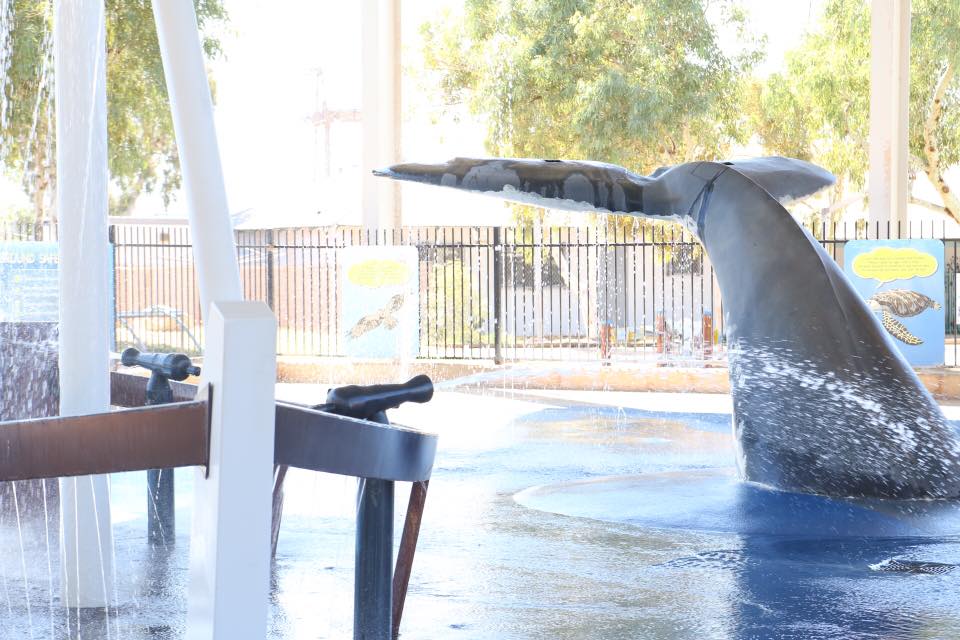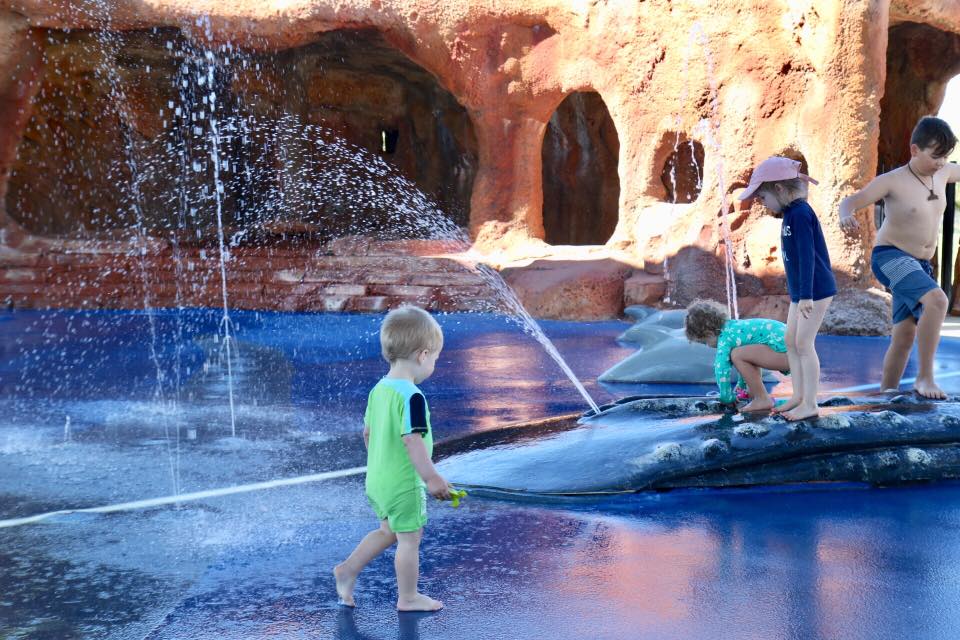 It even has a great little cave area for the kids to explore.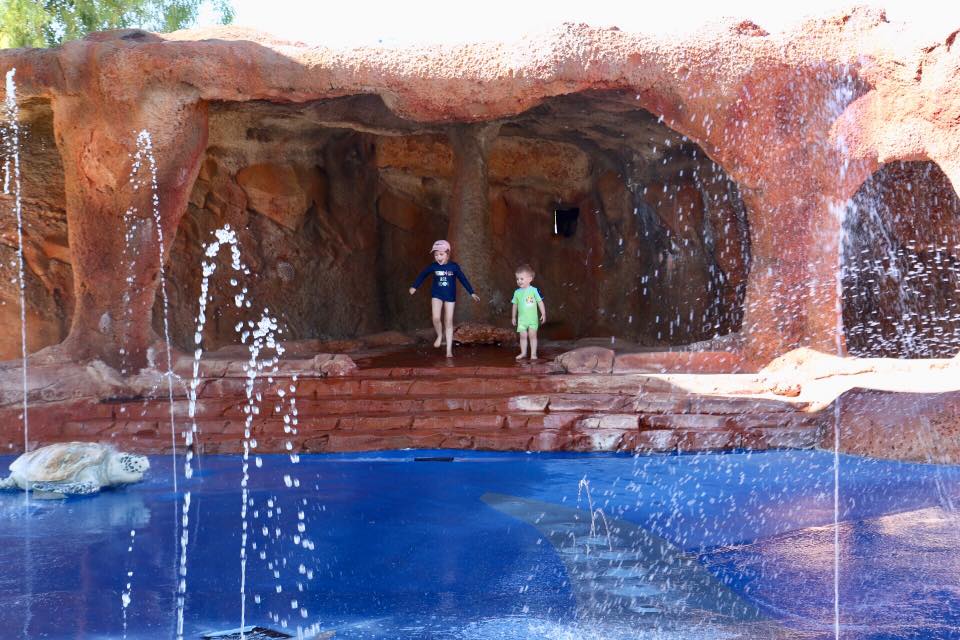 The location of the water park is great. It is right opposite the local shopping area, so we decided to grab a sweet treat from the bakery afterwards (which was amazing!) there is a large grassed area right behind the water park, complete with tables and chairs to sit at, toilet block and even bbq's if you wish to make a day of it and cook some lunch.
Exmouth Waterpark
Open from 9am until 6pm daily….and the best part is..IT IS FREE!!
www.wfbd.com.au/copy-of-exmouth-water-park