Albany is amazing to visit any time of year and there are plenty of things for both kids and parents to do that won't cost an arm and a leg.
Albany is approximately a five hour drive from Perth with some beautiful scenery along the way. There are plenty of interesting pit stops including Williams, Kojonup and Mt Barker. Rich in history and character these are great little towns to call in for a cuppa or lunch to break up the journey and revive.
The lengthy trip is always worth it as you drive down York Street and get a first glimpse of the harbour and the majestic Albany terrain. 
There are plenty of amazing experiences to be had in Albany, but here are 5 fun things for the whole family to do and see all year round in our most southern port.
This unbelievable monument is dedicated to the men and women of World War 1 where visitors experience a very interactive and personal journey that will stay with them long after leaving. 
Located within the Albany Heritage Park, Marine Drive
Open 9am – 5pm
2.  The Squid Shack
An Albany favourite and a local staple. No matter the weather The Squid Shack is an institution of how good fish and chips is done, right on the wharf. A great spot to visit after a day at Emu Point Watch the very entertaining pelicans who patiently await the return of local fisherman and their delicious scraps!
Located at Emu Point Marina
Open Wednesday to Sunday 10am – 7am
BYO
A trip to Albany would not be complete without a visit to these ecological marvels. Twelve turbines and the wind force coming off the Southern ocean helps to power much of Albany. The amazing view of the Torndirrup peninsula, the gutsy paragliders and even whale spotting makes this a must see. Minutes away from all the tourist hotspots too – the Gap, Natural Bridge and the Blowholes.
Located off Frenchmans Bay Road on Sand Patch Avenue
Open every day
4. Due South and ANZAC Peace Park
A great spot any time of day with amazing views of the harbour and yummy food locally sourced and made fresh onsite. A beautiful open building with both in and outdoor seating. Take a walk along the shore and jetty or stroll up to York Street for some window shopping (kill some time with the kids at the huge Toyworld shop on Peels Place).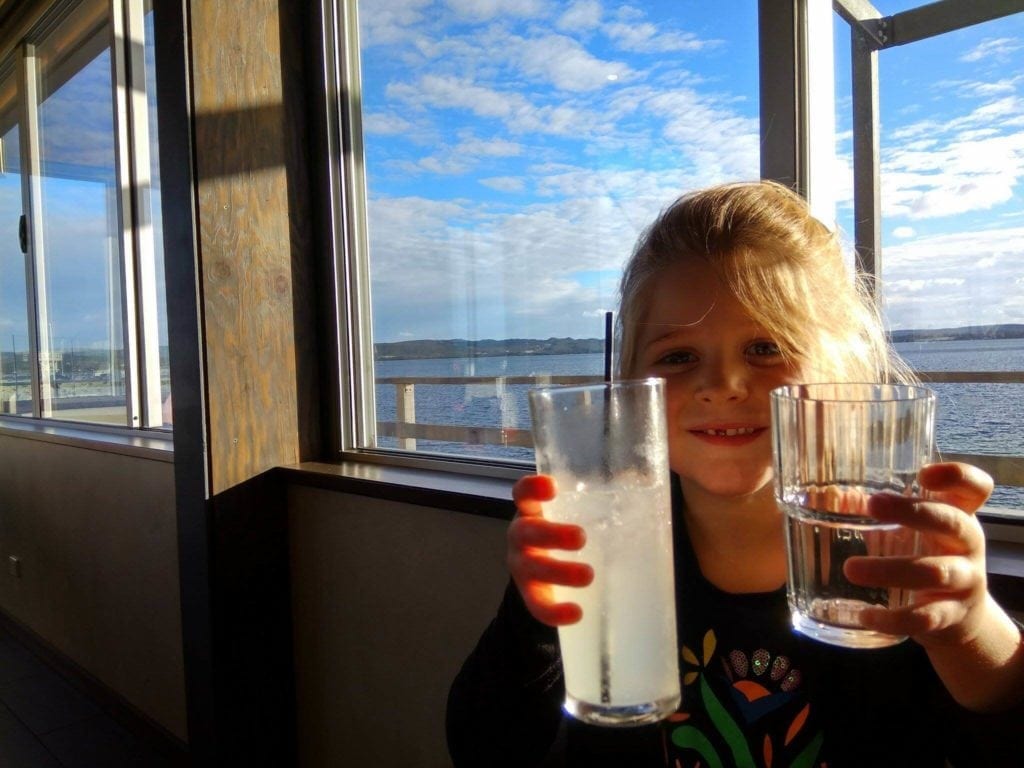 Located at 6 Toll Place Albany
Open every day 6am to 12pm Sundays 7am to 10pm
5. Bird Hide
Another wonderful showcase of the natural landscape and tranquillity of Lake Vancouver. A nice bush walk with a boardwalk leading to the actual bird hide. Continue on this track down to Goode Beach and take in the spectacular view and white sandy shores.
Located at access points on La Perouse Rd and Goode Beach car park
Open all year round for all ages
Free
Check out these links for more info
www.albanygateway.com.au/visitor/things-to-do-with-kids
Find more things to do in Albany and Denmark