Visit amazing Albany with your family! It's a lovely year-round holiday spot. Rain or shine, there's so many things to do in Albany with kids. Found about 5 hours' drive from Perth (be sure to stop at Williams, Kojonup and Mt Barker on the way), the historic town is rich in culture and the rugged coastal scenery is just stunning. Here's the ultimate guide of fun things for the whole family to see and do in Albany…
Things To Do in Albany
The National Anzac Centre is a beautifully curated museum dedicated to the Australian and New Zealand men and women of World War One, many of whom set sail from Albany. Visitors experience an interactive and very personal journey that will stay with them long after leaving. See our review here.
You can spend a whole day at Discovery Bay – Albany's Historic Whaling Station. As well as a real whaling ship, and museum on whaling, there's a wildlife park, wildflower garden, café and even a whale-themed playground! See the Buggybuddys review here.
The ancient rock formations in the Torndirrup National Park are a must see! There are manmade lookouts at both The Gap and Natural Bridge, which provide stunning views of the ferocious Southern Ocean. See the Buggybuddys review.
Rain, hail or shine, a fun time is sure to be had at Albany Indoor Adventures! There's ninja obstacle courses, climbing walls, an Albany and Aussie Movie themed mini golf course, kid's adventure playground and much more. It's amazing what's been packed under one roof! See the Buggybuddys review here.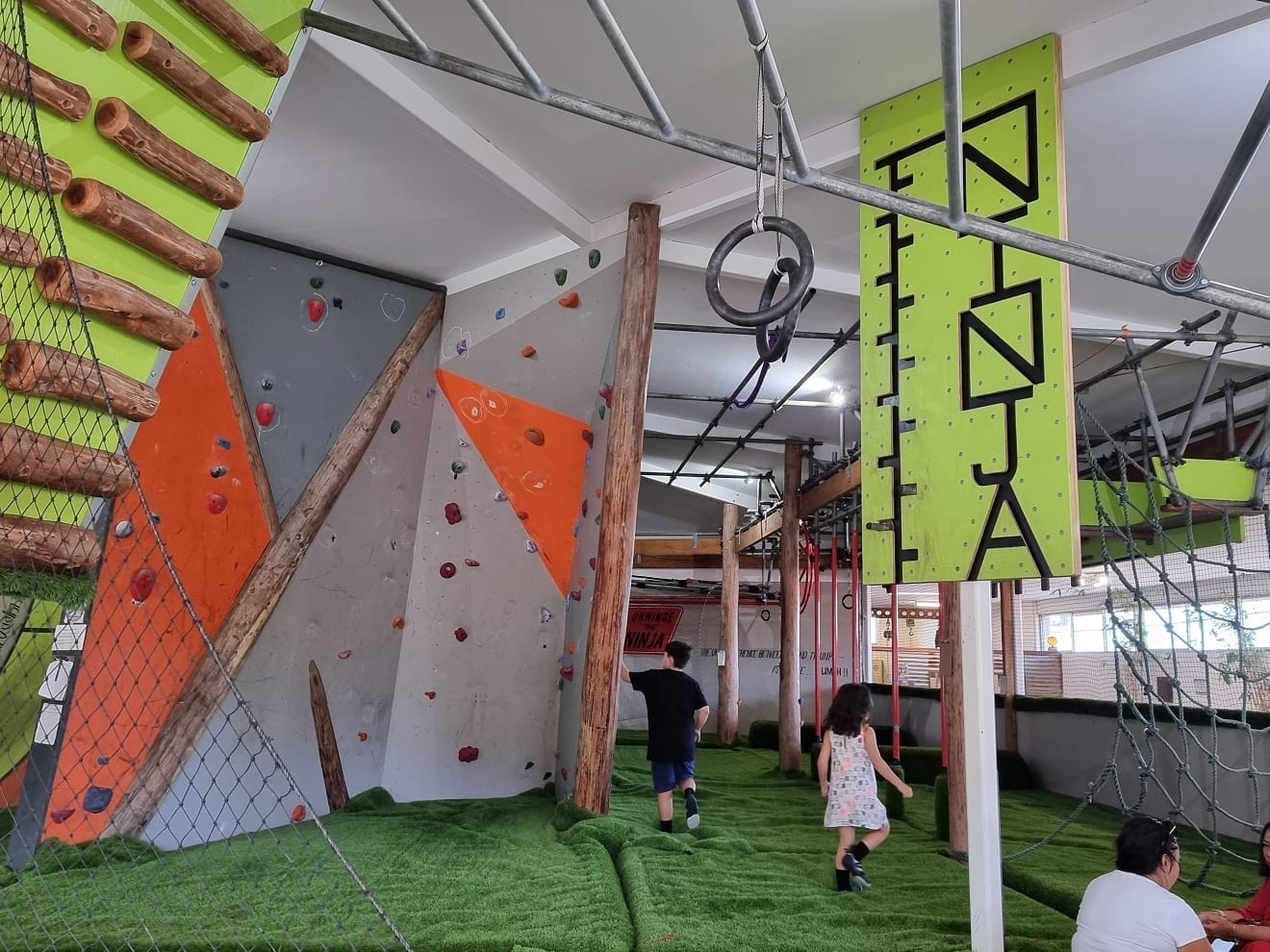 A trip to Albany would not be complete without visiting Albany Wind Farm. Twelve gigantic turbines stand atop the stunning Torndirrup peninsula. Minutes away from the Gap and Natural Bridge. See the Buggybuddys review here.
The Museum of the Great Southern showcases stories on Albany's Indigenous Noongar people, early settlers and convicts, as well as the regions flora and fauna. There's lots of hands on exhibits that kids will love getting stuck into. You'll also find the full-size Brig Amity replica here. The ship arrived in Princess Harbour in 1826 with the first European settlers and convicts to establish a military post in Albany. See the Buggybuddys review here.
A beautiful, hidden spot in Albany can be found at the Lake Vancouver Bird Hide. Found at Frenchmans Bay, the protected fresh water lake is relatively untouched by humans and the bird hide is a peaceful spot to spy the abundant birdlife. See the Buggybuddys review here.
There are so many beaut Albany beaches to explore – from the popular family friendly spots at Middleton Beach and Emu Point, to secluded coves around Frenchmans Bay and all along the Albany coastline. You're bound to find a pristine piece of white sand to park your beach towel for a few hours of bliss and free family fun.
From May to October, King George Sound is home to Humpback and Southern Right whale migrations, with viewing spots found all along the Albany coast line. Whale Watching Tours will take you out on a boat, to get a closer look at these magnificent creatures.
Playgrounds in Albany
The oceanside Middleton Beach Playground is a perfect spot to spend a few hours. Currently the area is being upgrades, but kids can still discover the fun pirate ship playground. The beach itself has a shark net, there's a kiosk (for ice-creams!) at 3 Anchors opposite and the Ellen Cove boardwalk is a great spot to catch beautiful ocean views. See the Buggybuddys review here.
Eyre Park has to be home to the biggest and best playground in Albany. There's a big wooden cubby house, a fun flying fox, inground trampolines and much more for kids to explore. The grassy park is a lovely spot for a picnic too. See the Buggybuddys review here.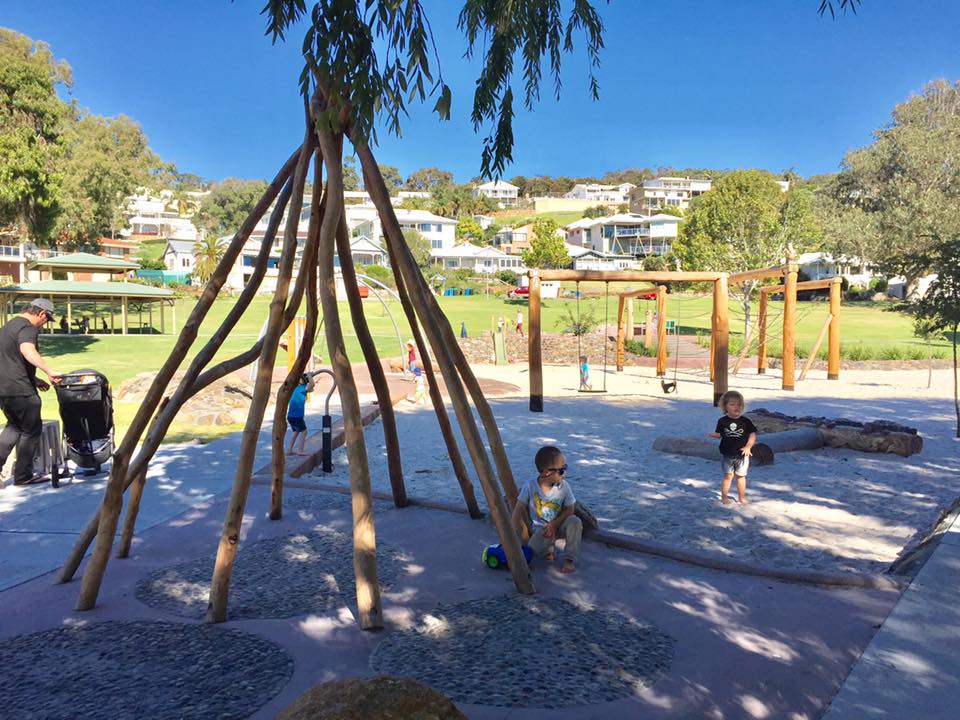 Love a play at the beach? The Emu Point Playground is found by the shore of this brilliant kid-friendly beach. The nearby café is a popular brunch spot too. See the Buggybuddys review here.
Kid Friendly Albany Restaurants and Cafés
Ocean & Paddock is an award-winning Albany institution for great fish and chips. You can't get much fresher than their fried fish fillets and there are burgers, salads and more for those non-seafood lovers. See the Buggybuddys review.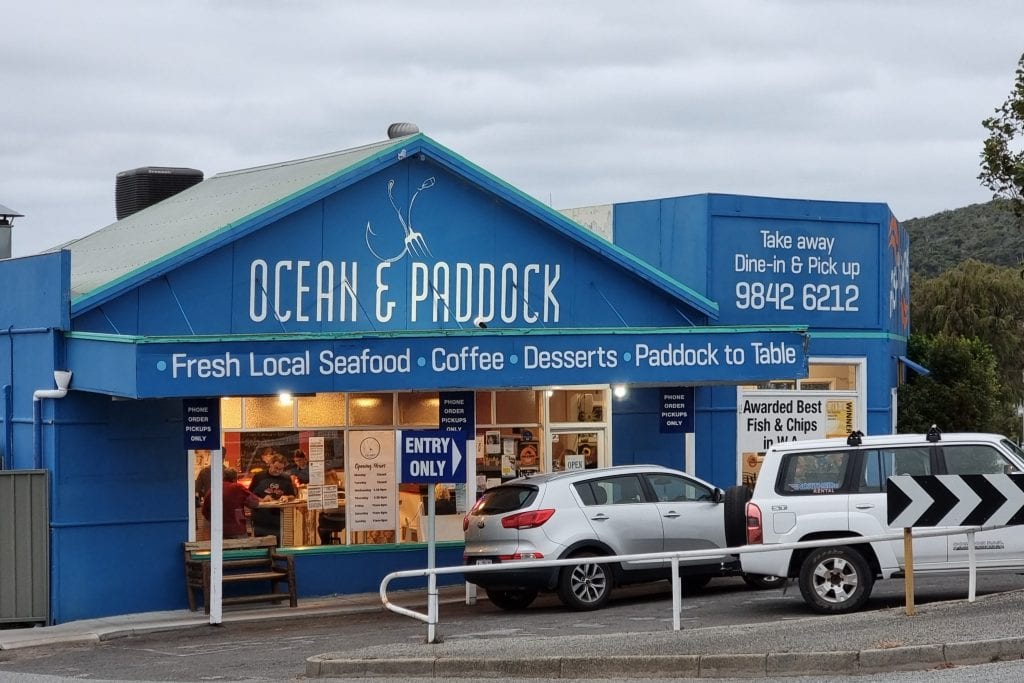 Due South is an immense beer-barn type waterfront restaurant. It has a kid's menu, which double as a colouring/puzzle sheet to keep little hands busy at the table. See the Buggybuddys review here.
The Alkaline Café is a great option for those on vegetarian, vegan and gluten free diets. The tasty whole-food café has a cute kid's toy corner, perfect for busy toddlers. See the Buggybuddys review here.
Head to sweet spot Handasyde Strawberries! The wonderful family run business has a delicious café (with amazing gelato) and fun playground with tractor, cubby house, climbing frame and more. See the Buggybuddys review here.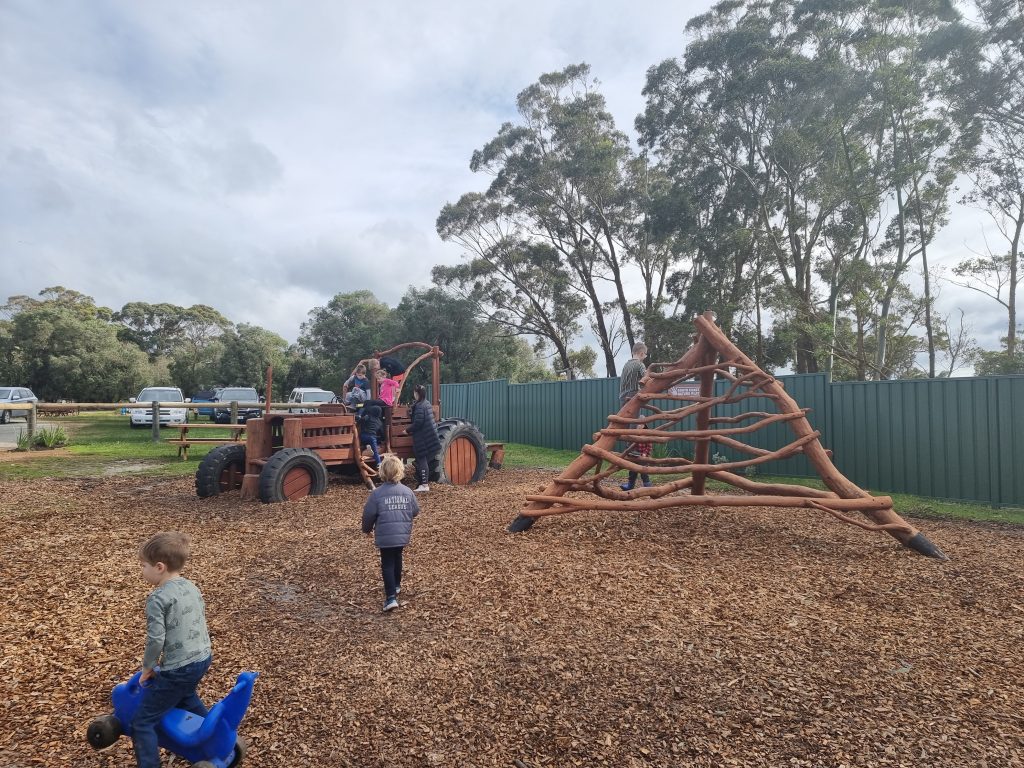 Found at the picturesque spot, Emu Point Cafe, is a perfect place for a post-swim brunch or lunch. See the Buggybuddys review here.
Three Anchors is found at Middleton Beach. Grab an alfresco table for ocean views and to keep an eye on the kids at the Pirate ship playground found opposite. See the Buggybuddys review here.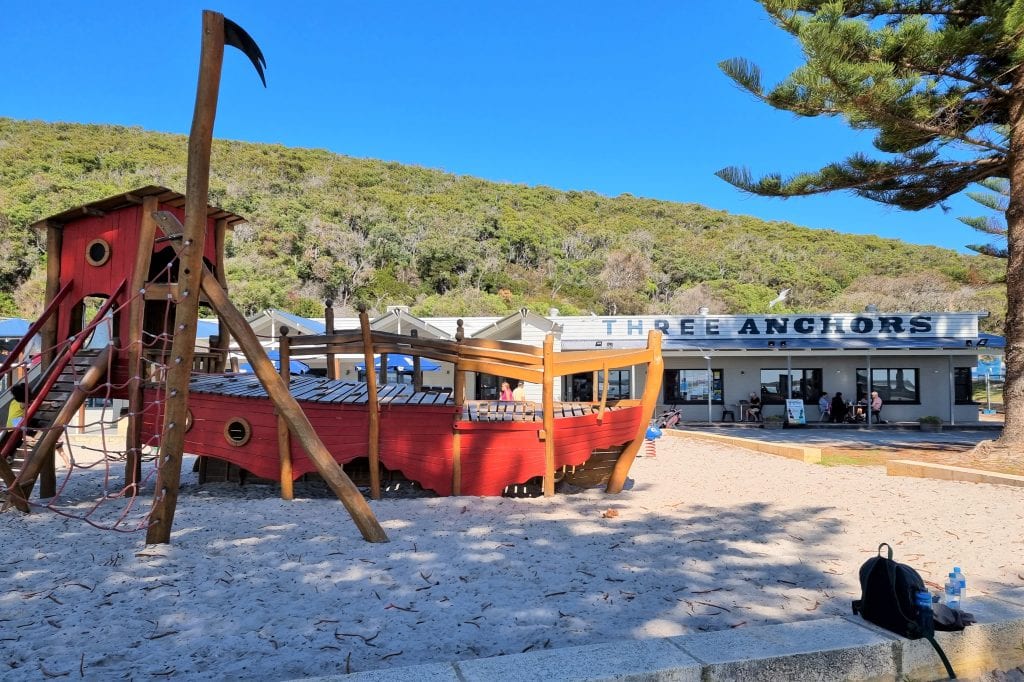 Be sure to take a wander up York Street, Albany's main street, for some window shopping. The huge sea dragon silo mural at the port is worth a look too. Visit the tourist information center for even more ideas to spend a family holiday in amazing Albany.
Where to Stay in Albany with kids
BIG 4 Emu Beach Holiday Park
The BIG 4 Holiday Park is perfect for families with so many free activities! There's a bouncy pillow, mini golf, recreation room AND a fantastic Pirate Ship nature playground! All this is walking distance from the very pretty Emu Point Beach, which is very shallow – perfect for little ones! See the Buggybuddys Review.
Find BIG 4 Emu Beach at 8 Medcalf Parade, Emu Point, Albany.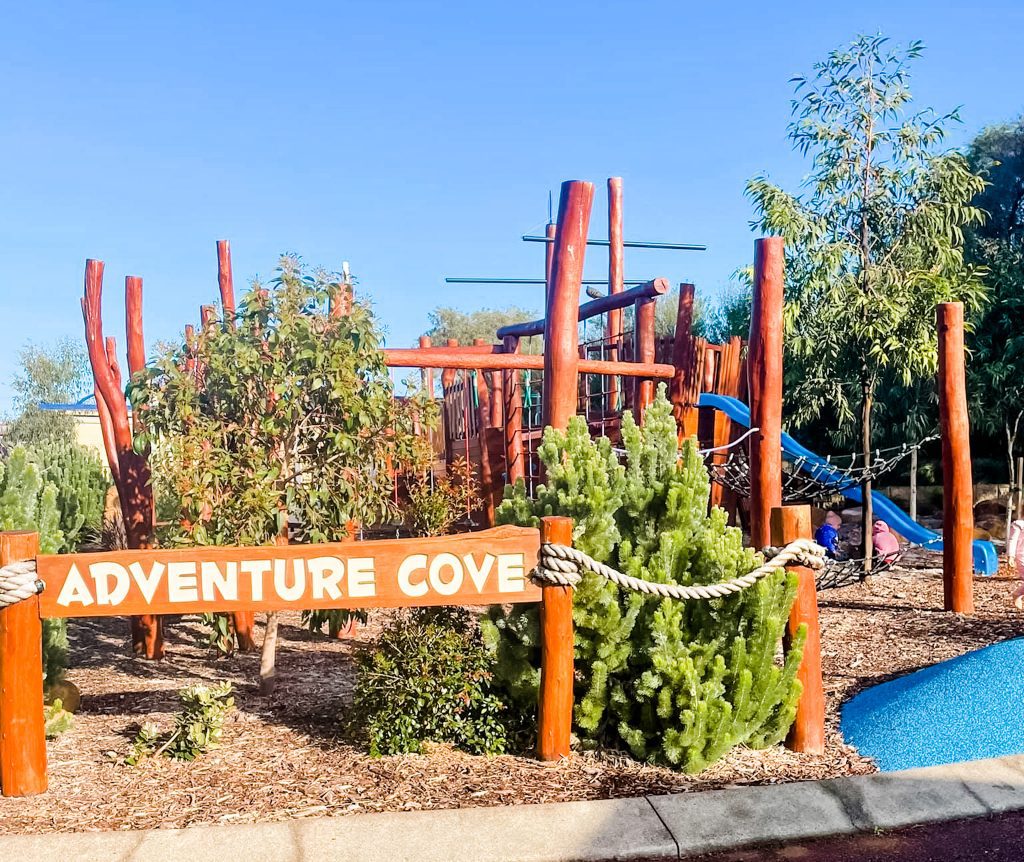 Find more things to do in Albany and Denmark