Emu Point playground is situated right on the beach front. It is a fantastic place to come on a nice warm day to combine a swim in the ocean and a play at the park. There are a few barbeque areas with tables and chairs scattered around.
The playground itself has a couple of swings, one being a toddler seat. Children can climb on the rope obstacle course or join a friend on the stand-up see-saw.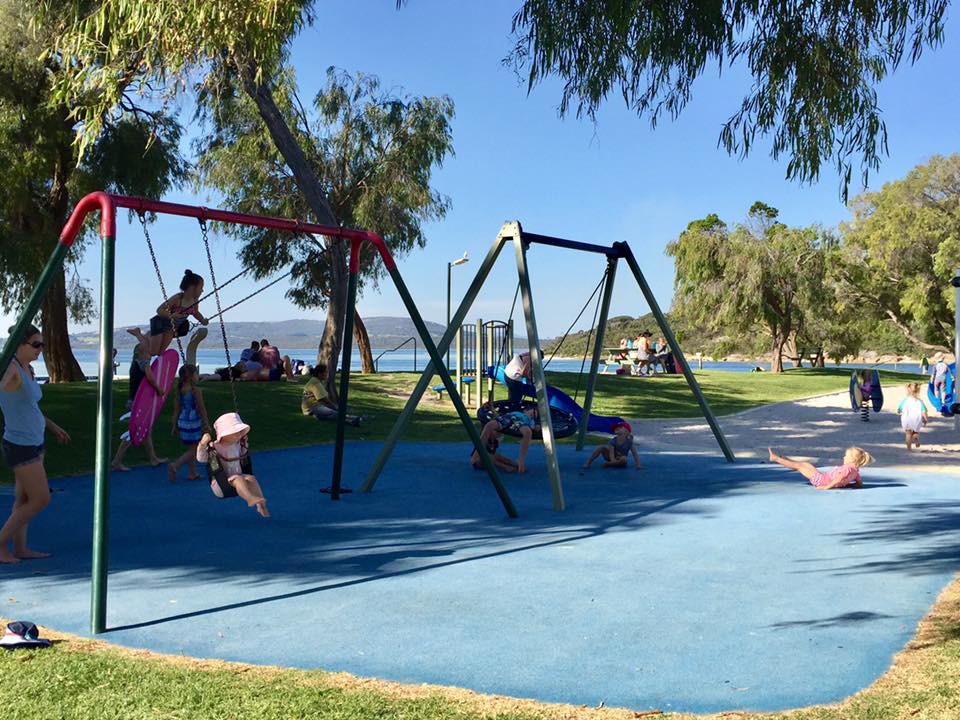 Miss 3 particularly enjoyed the pirate ship that was mounted on springs. She pretended she was a pirate while looking out across the ocean.
Emu Point playground is not shaded, so make sure you pack hats and suncream. It is also quite close to the road so you will need to keep an eye on the little ones.
The beach in front of the park is great for younger children as the water is very shallow and the waters are very protected, making it calm and clear.
There is also a great U shaped jetty that the older children can walk out to and have fun either jumping off into the water or swim laps between the lane ropes that are set up.
The Emu Point Cafe is right next door to the park, so you can grab a bite to eat or drink before or after heading to the park. Miss 3 really enjoyed her ice cream after all of that sun, sea, and sand.
Emu Point playground is located at 1 mermaid ave Emu point Albany.
Penny is a stay at home mum and photographer who homeschools her 2 children. She is a self confessed stationary nerd and a bit of a journal junkie. She also enjoys blogging about her homeschooling journey on www.learningthroughlife.com.au
Location
No Records Found
Sorry, no records were found. Please adjust your search criteria and try again.
Google Map Not Loaded
Sorry, unable to load Google Maps API.
Member Reviews