Denham is about 30mins drive from Monkey Mia in the Shire of Shark Bay.  If you've staying in Shark Bay or travelling through then Denham's foreshore playground is fantastic for kids of all ages.  We stayed at the Denham Tourist Village Caravan Park and the playground became a regular activity for us to cycle to along the foreshore.
Denham is a very small town with little more than a few cafes, bakery, petrol station and a few boutique shops.  We were actually quite amazed at how big the pirate/nautical themed playground was and the fantastic structures and equipment it offered.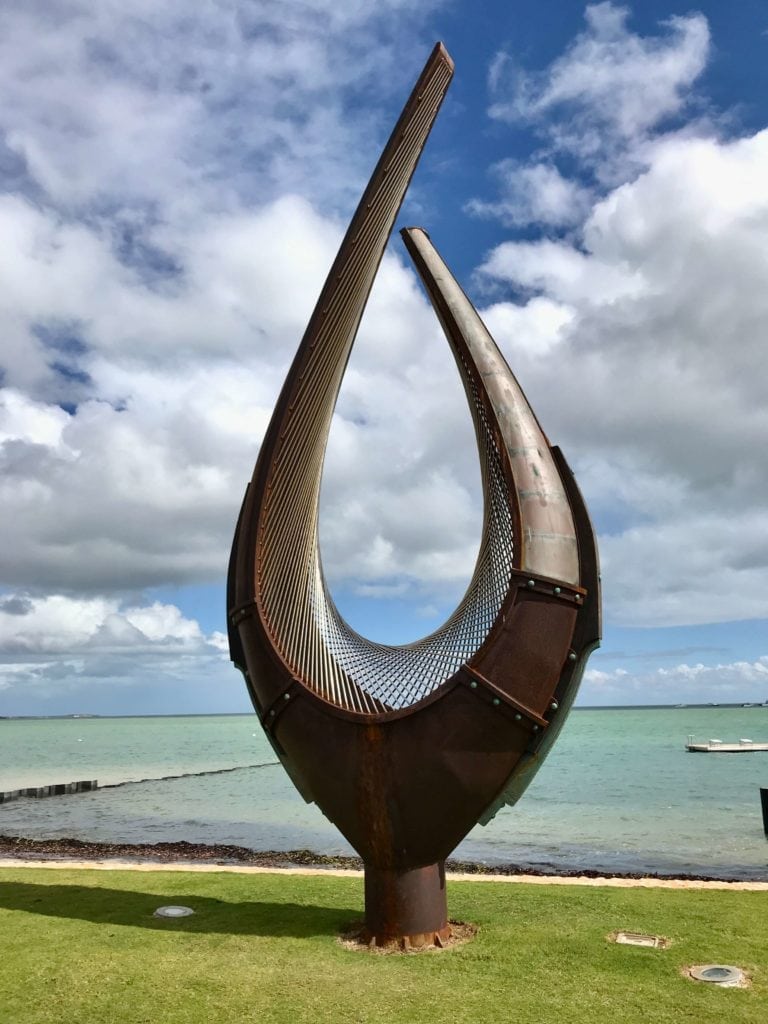 The foreshore area is dog-friendly with a cycle/scooter/walking path that goes on forever!  There's a swimming platform with diving boards to paddle out to and jump off.  Plenty of beach for your towel and well-maintained grass, BBQs and fish cleaning areas.
There are two jetties for fishing off and a boat ramp and plenty of parking in this area.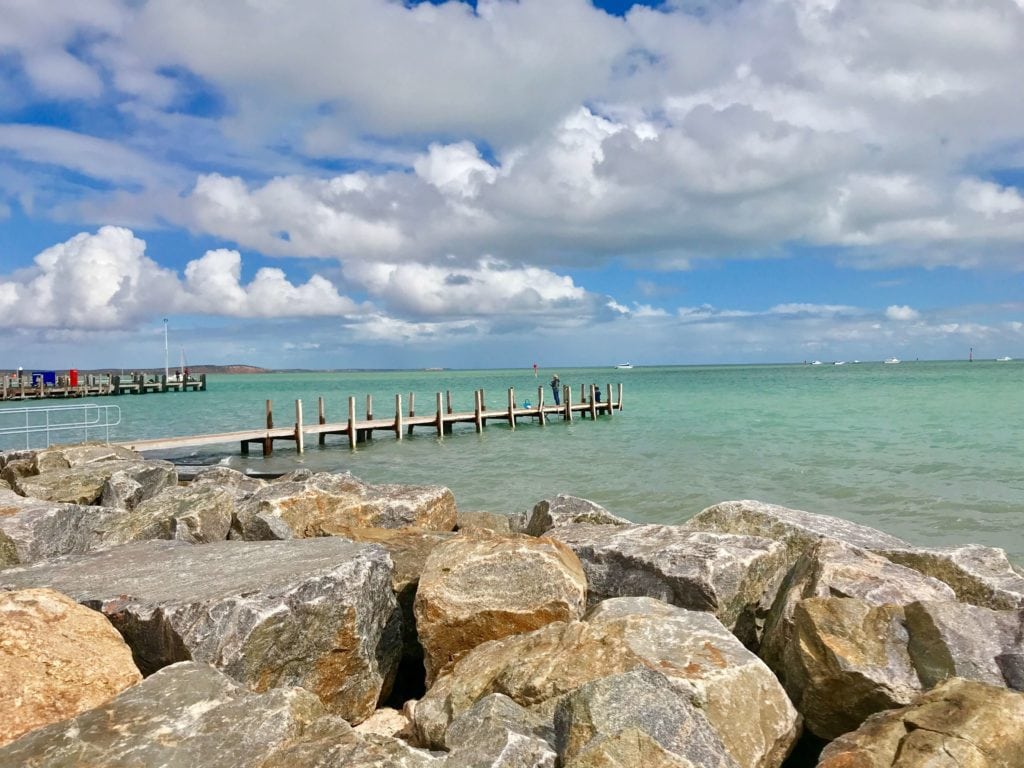 You can't miss the pirate-themed playground, it's HUGE!!  It is fenced to the roadside but open the foreshore side so watch your little ones if they're prone to running off. The play area is sand based and has so many different play structures it's easy to lose toddlers. It's mostly shaded from shade sails and mature trees and many of the play structures are covered.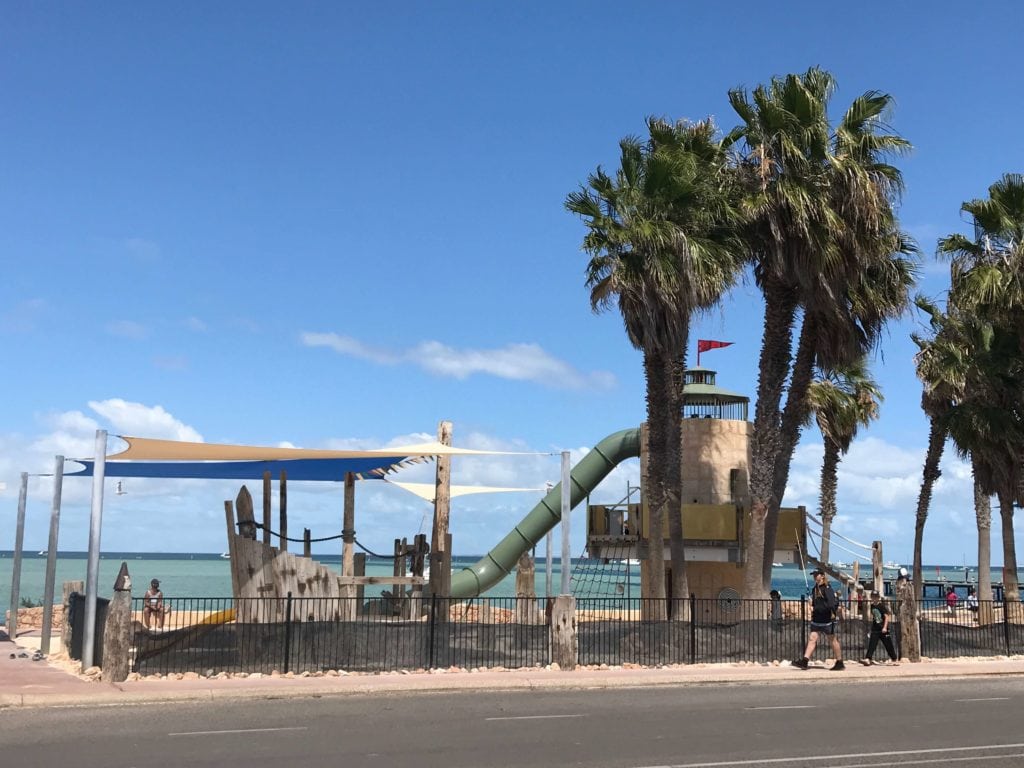 In one half of the playground there's wooden balancing beams, musical instruments, traditional swings and a pirate shaped climbing structure.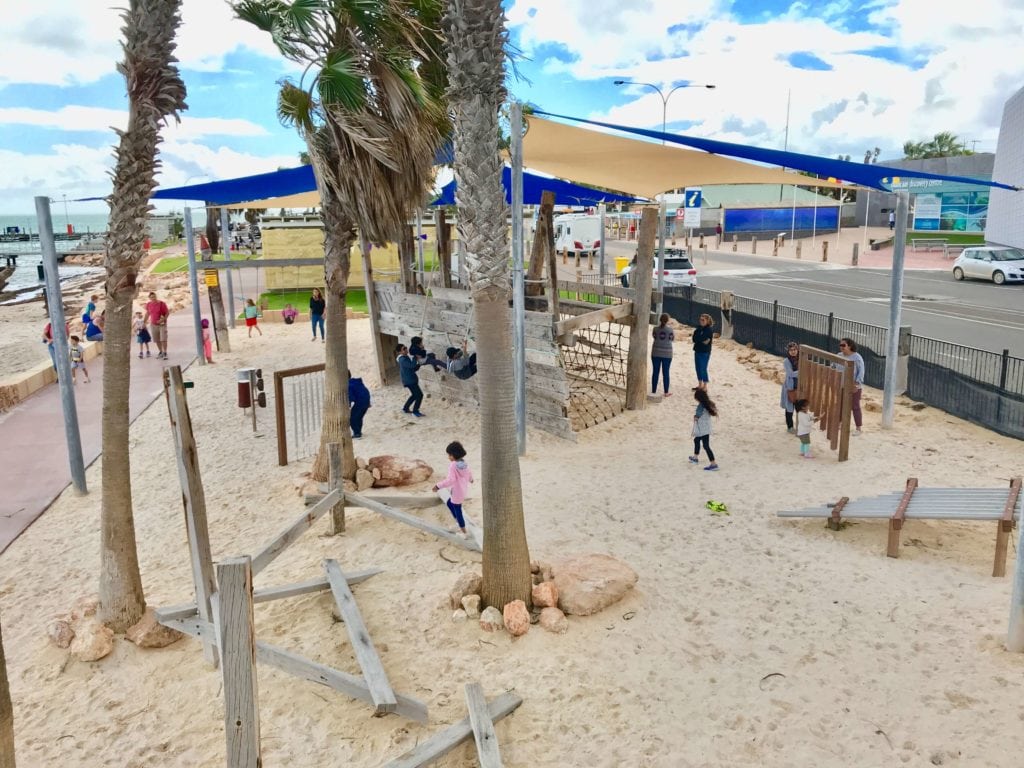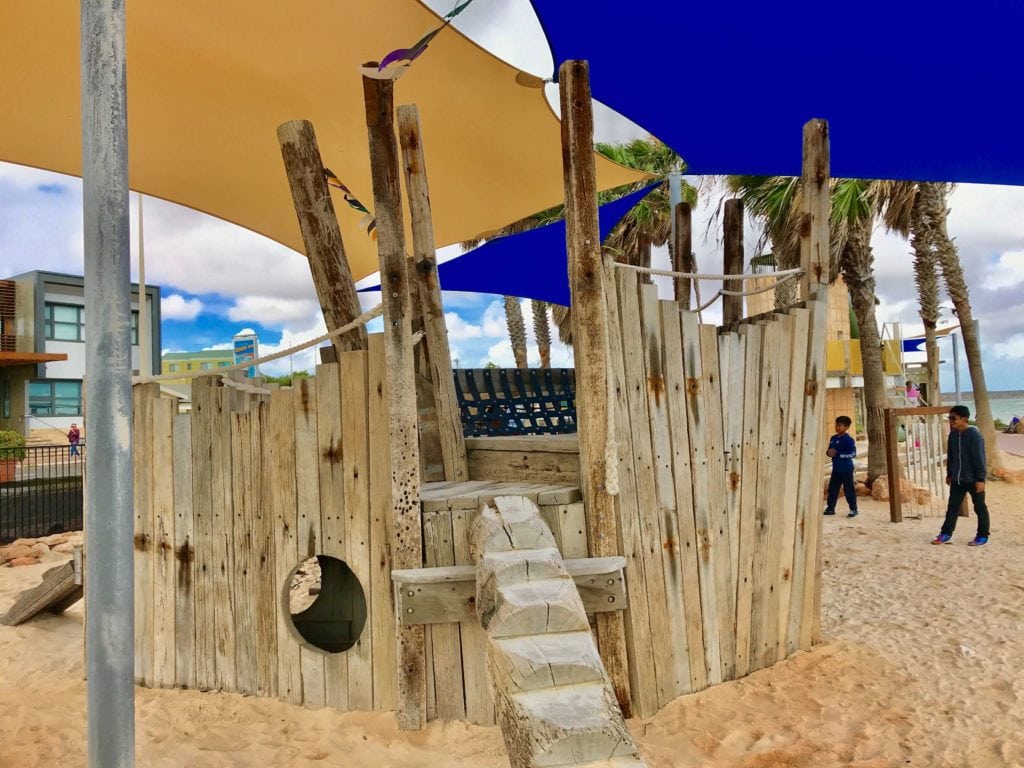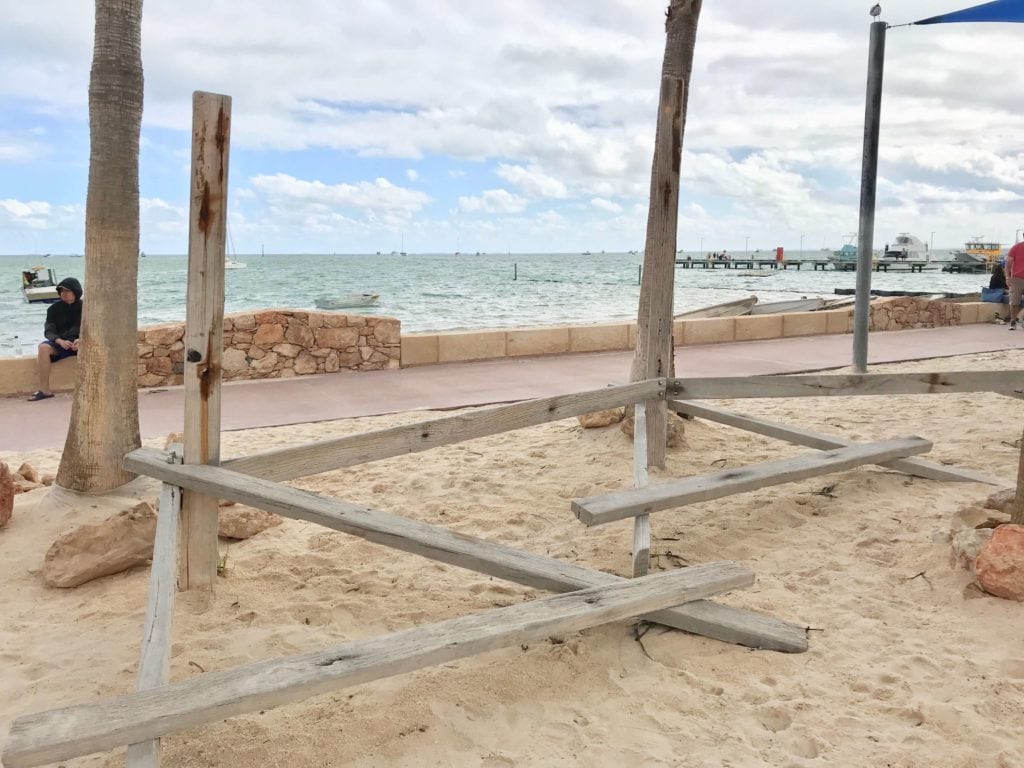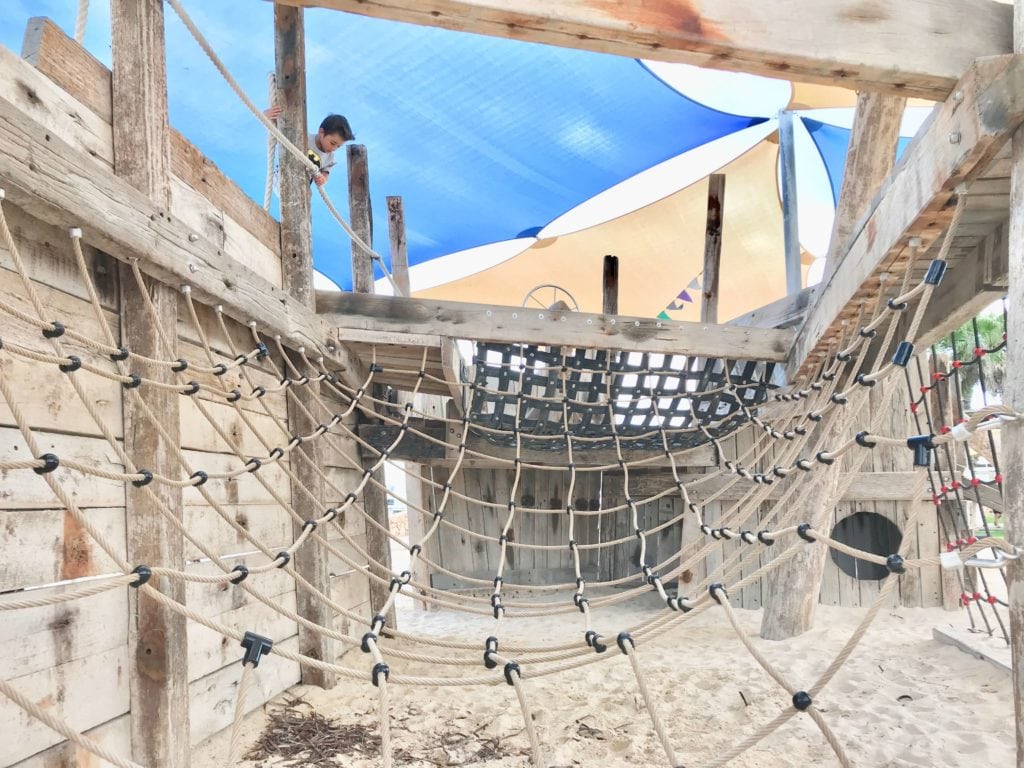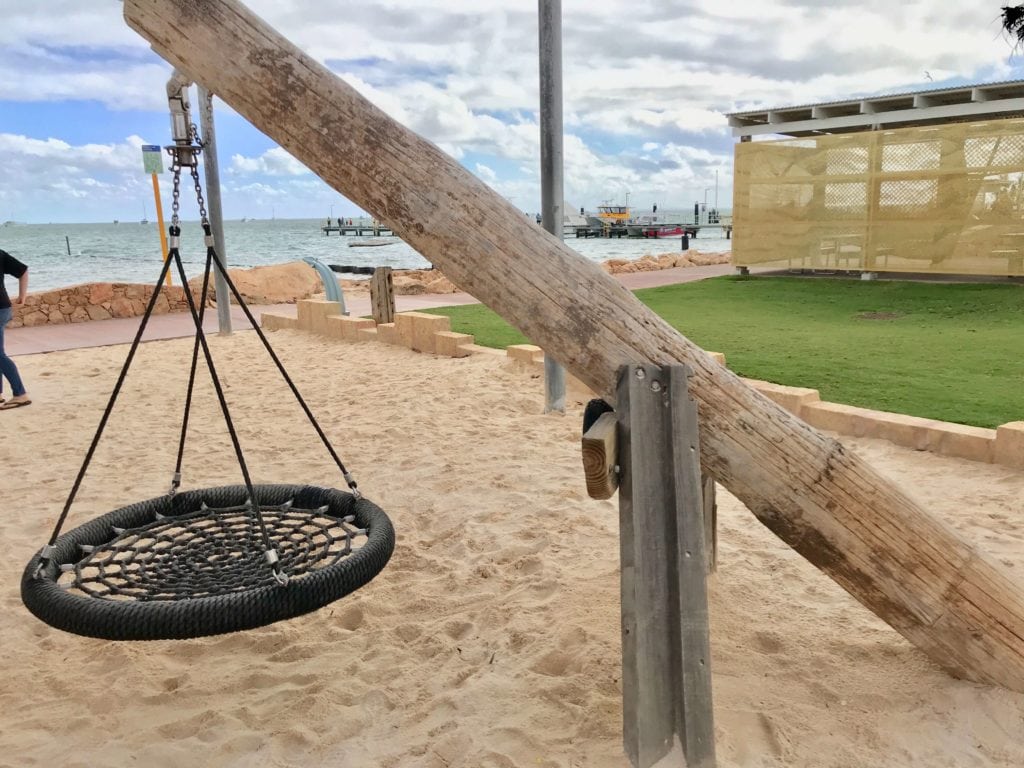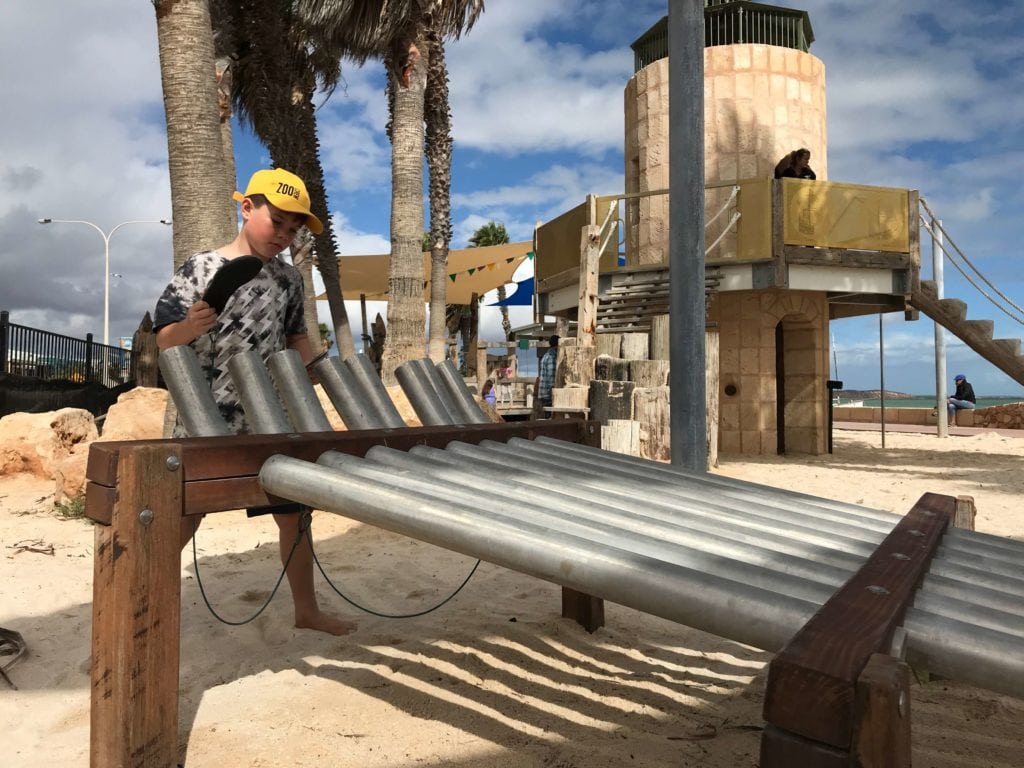 In the middle is a brick light house turret with very steeps winding steps right up to the entrance of a huge tube slide.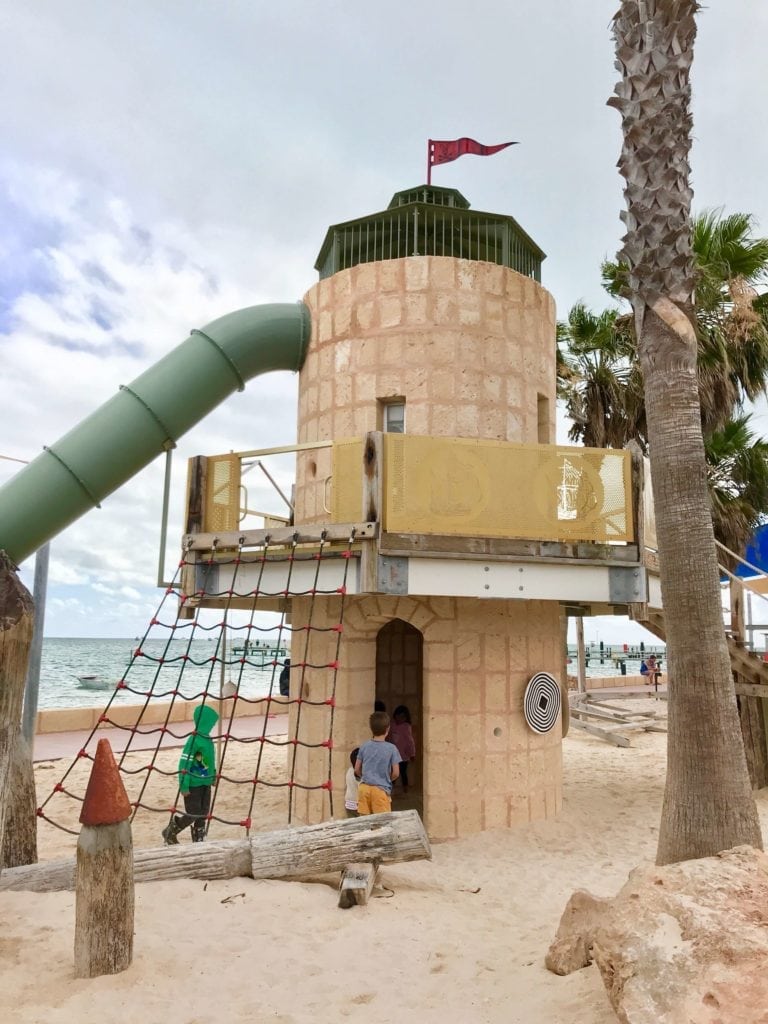 About to head down the very dark tunnel slide!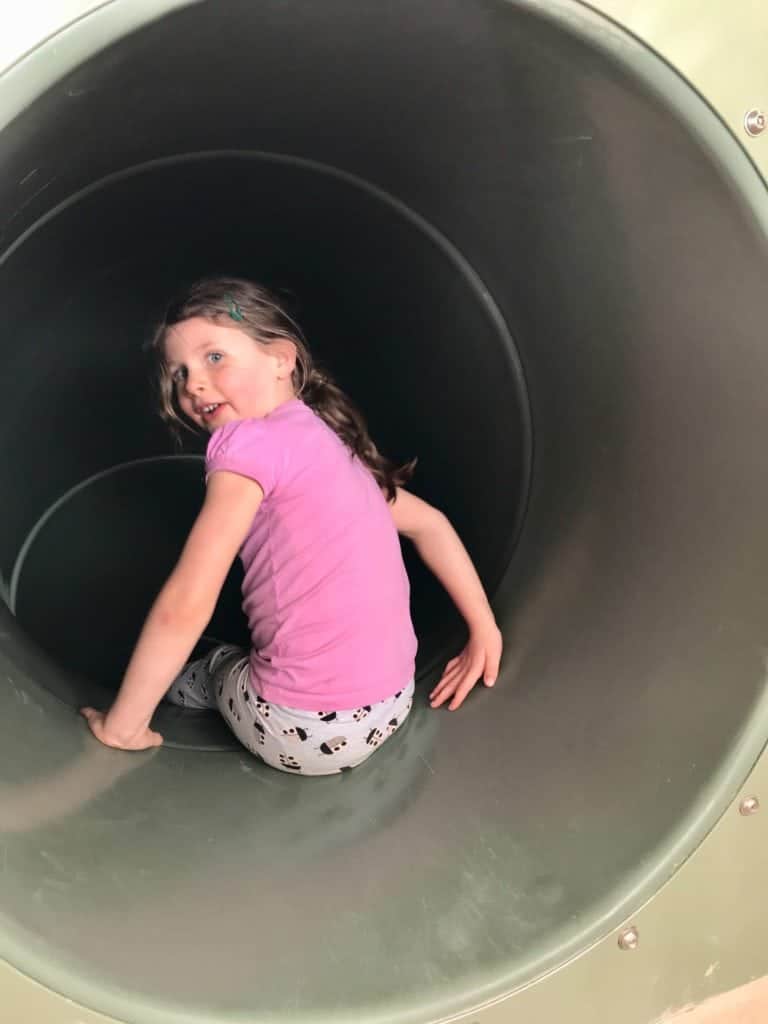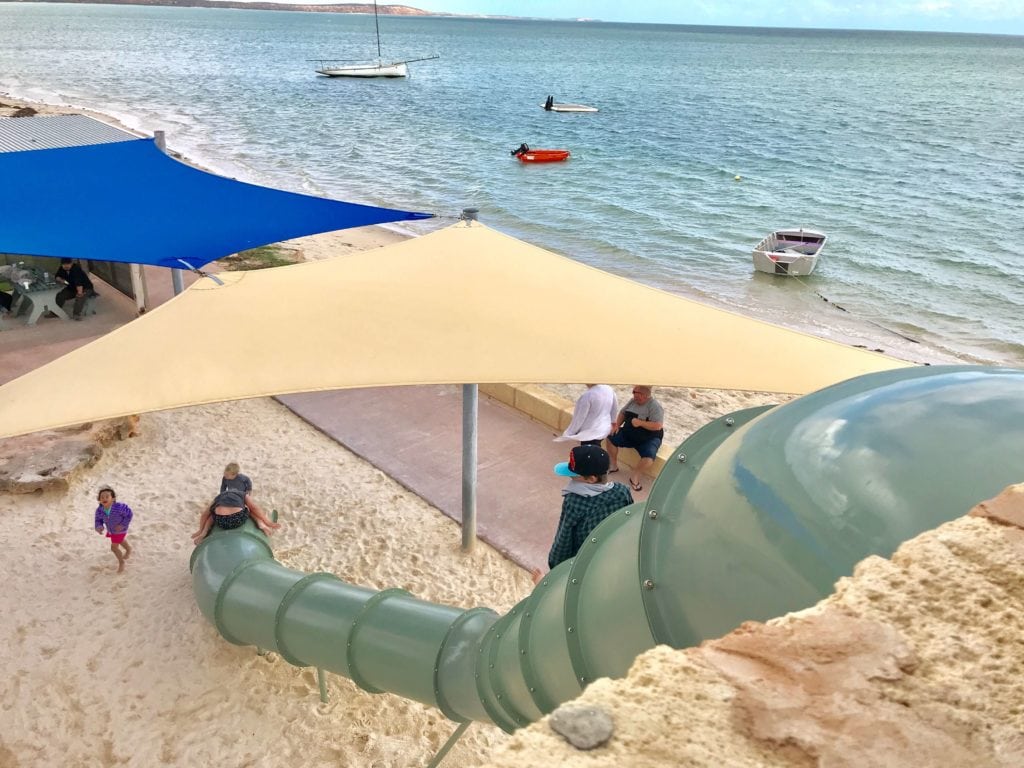 The last part of the playground is a wooden structure complete with pulleys, buckets, shoots etc.. for the kids to get seriously into their sand and fantasy play.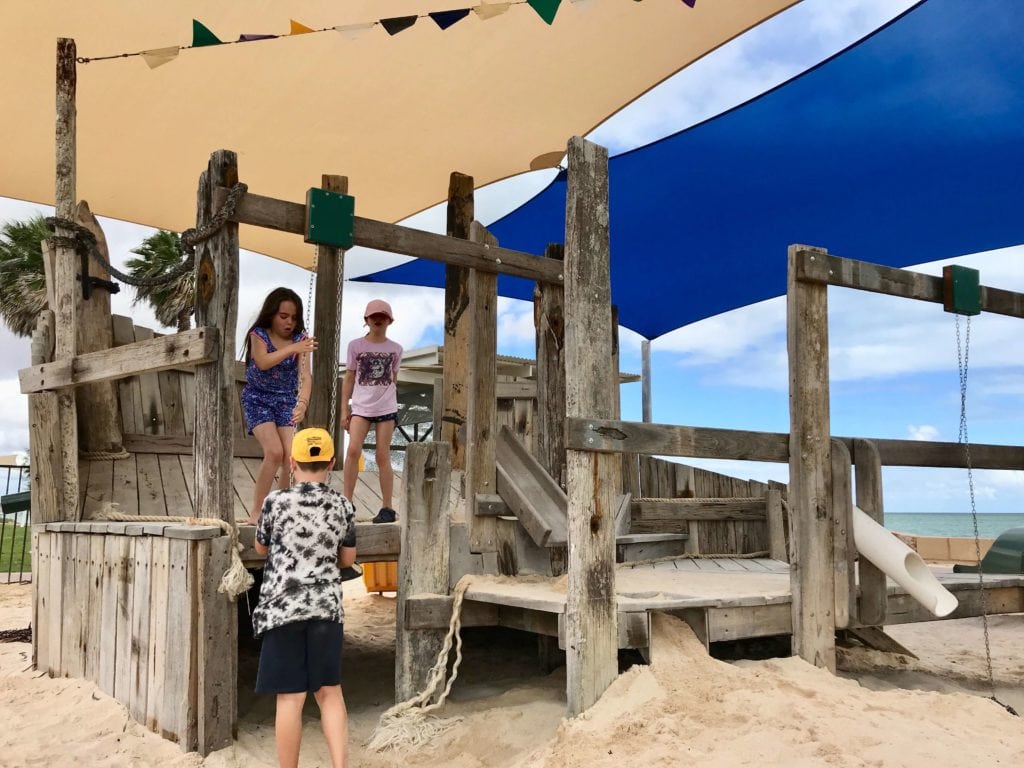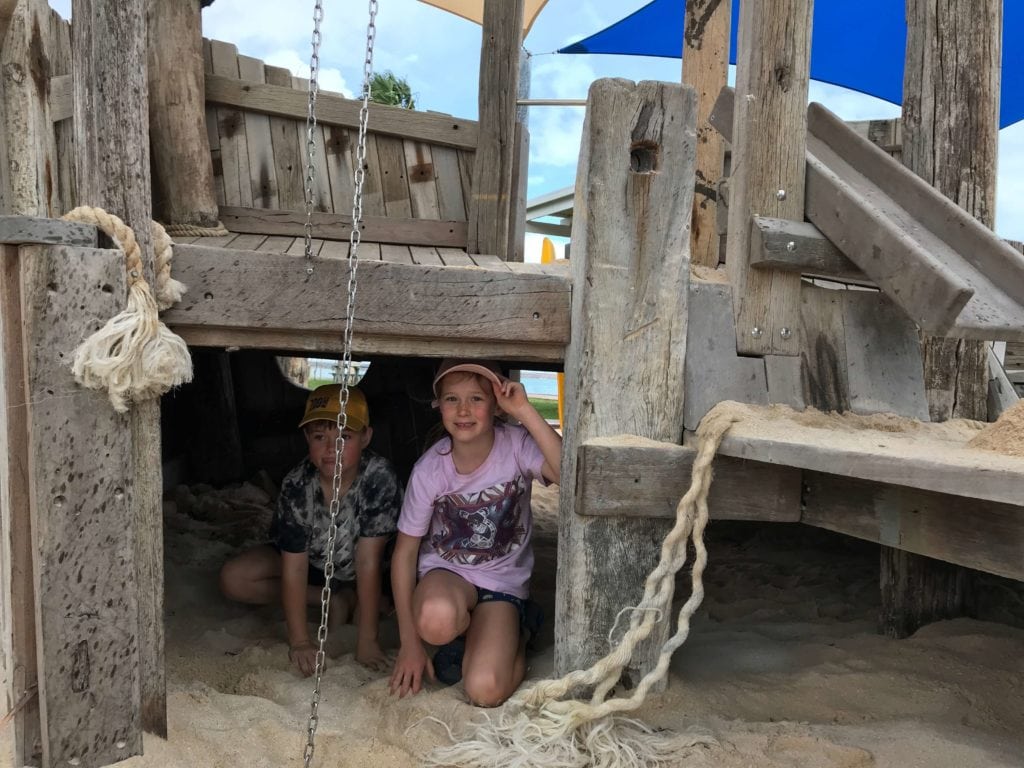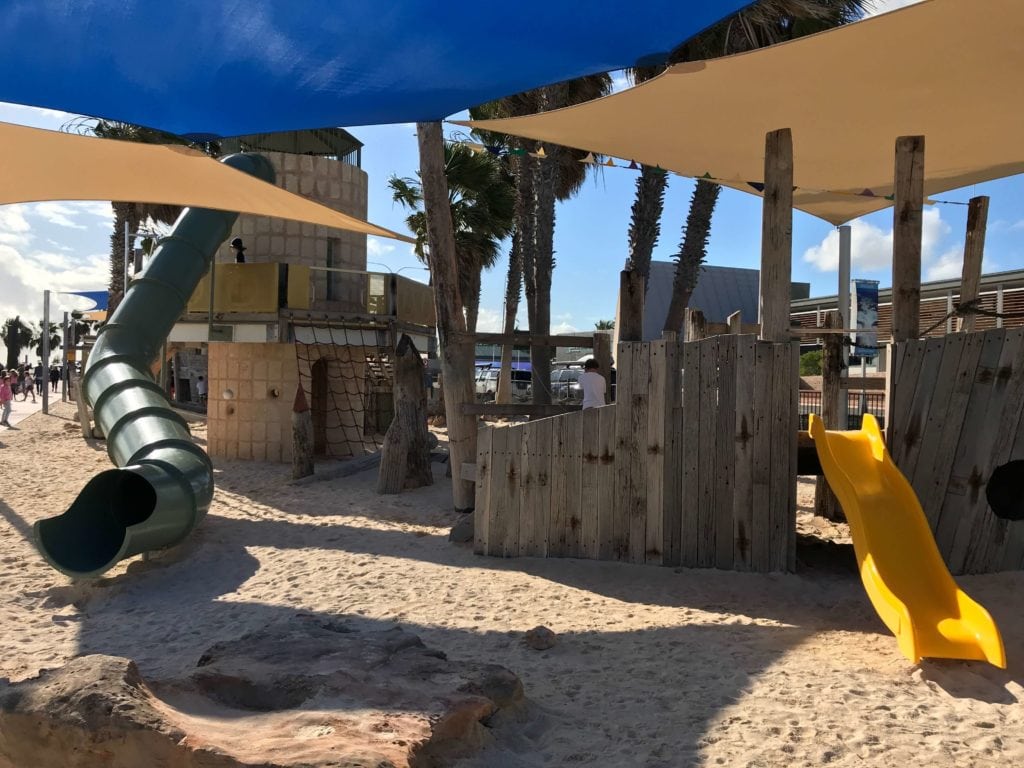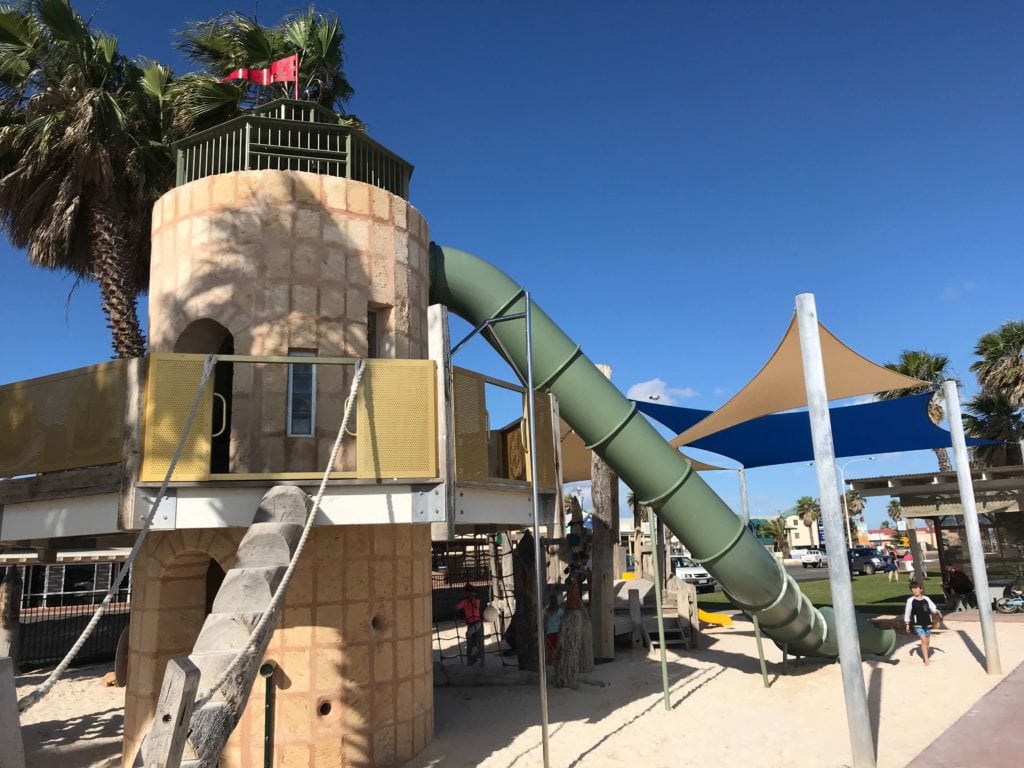 Along the edge of the playground is a low-level wall great for watching the little ones play whilst sipping your coffee from one of the local cafes.  I can't say I was too impressed with the local coffee so you have been warned!  The views are just amazing and hard not to want to take a million photos to show off to family and friends 😉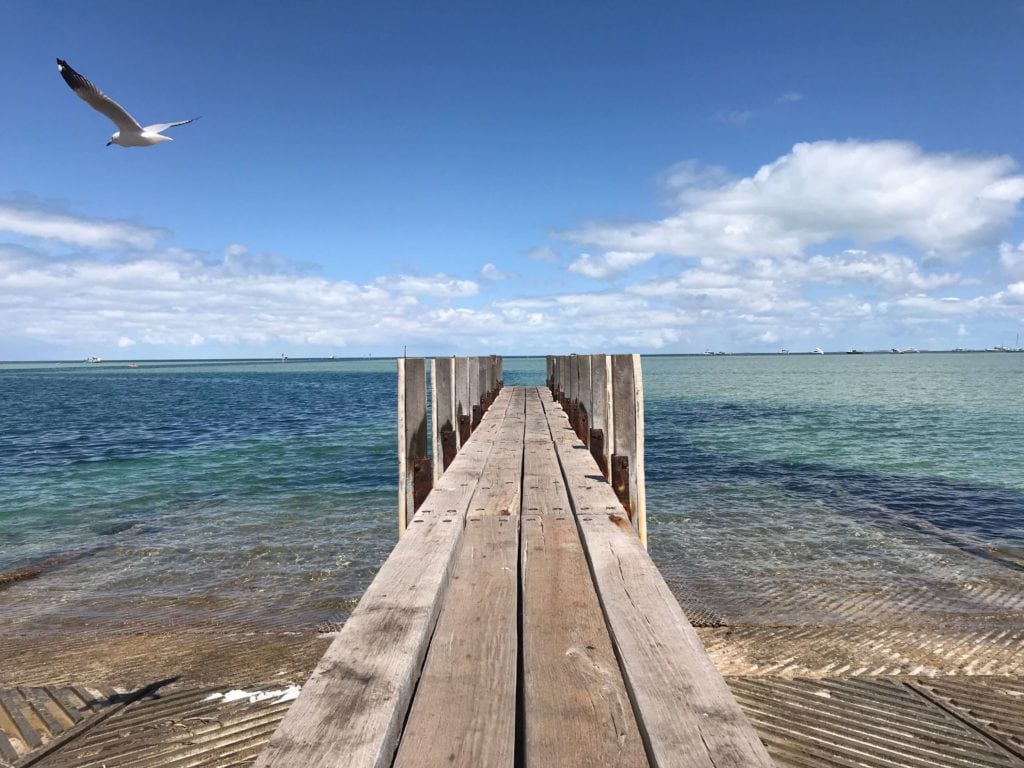 Find other great things to do in WA