Emu Point Cafe is situated right on the beach front at Emu point. It has one of the most beautiful views of the bay. I really enjoyed sitting there, having my afternoon tea and just looking out over the water.
As you walk inside the cafe, there are magazines available that you can take to your table to read and a basket full of toys for the children to play with. You can buy a kids activity pack for $4 but I think there is enough to entertain them with the toys and colouring books that are provided.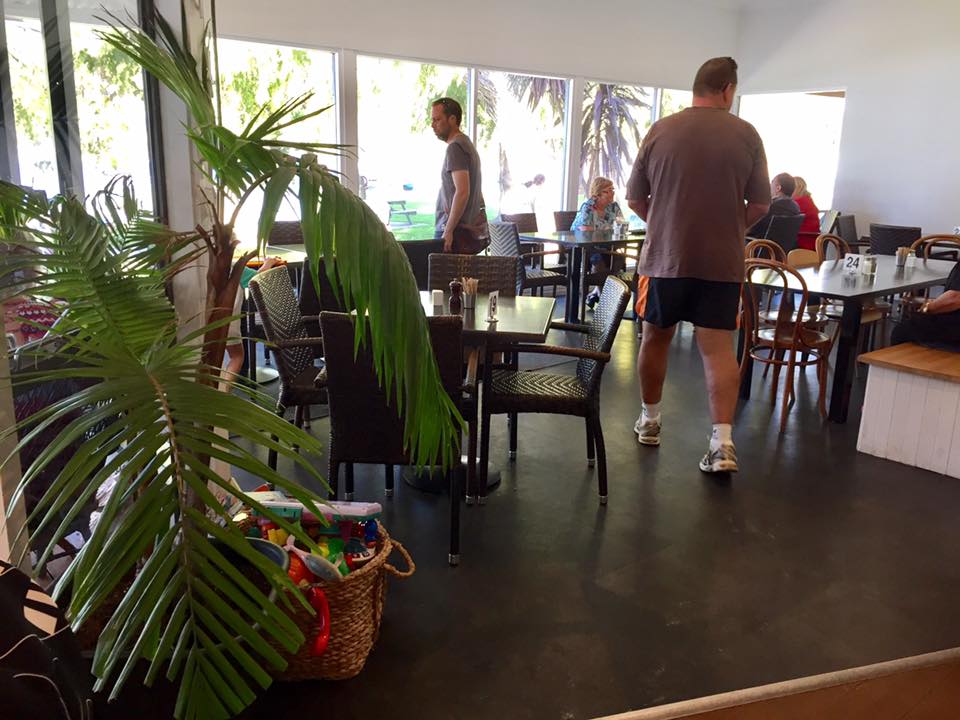 There are tables inside the cafe or you can sit outside in the alfresco area which is covered by shade sails. The only downside was, there were quite a few flys inside, as it was such a nice day, they had all the doors wide open.
Breakfast is served between 8 – 11am Monday – Friday and 7:30 – 11am Saturday and Sunday. Lunch is from 11:30am – 3pm. There is a kids menu for both breakfast and lunch. We arrived at 3pm on the dot and they were very prompt in telling us that the kitchen was closed.
They also serve a range of delicious cakes, milkshakes, coffee and fresh juices. Miss 3 thought the icecream was pretty impressive.
If it is a warm day, why not make the most of the beautiful area, grab a takeaway and head to the lovely grassed beachfront or playground which is right opposite the cafe.
Emu Point Cafe is located at 1 Mermaid ave Emu point Albany.
For more information go to www.emupointcafe.com.au
Find more things to do in Albany and Denmark