If you're looking for a brilliant spot for a bite to eat with kids in Albany, head to sweet spot Handasyde Strawberries. The year-round venue is a wonderful family run business where there's a delicious café and fun playground!
Handasyde's opened in 2018, simply selling home-made gelato and their fresh picked strawberries. Since then the thriving business has rapidly grown, and it is now incredibly popular with locals and out-of-towners alike.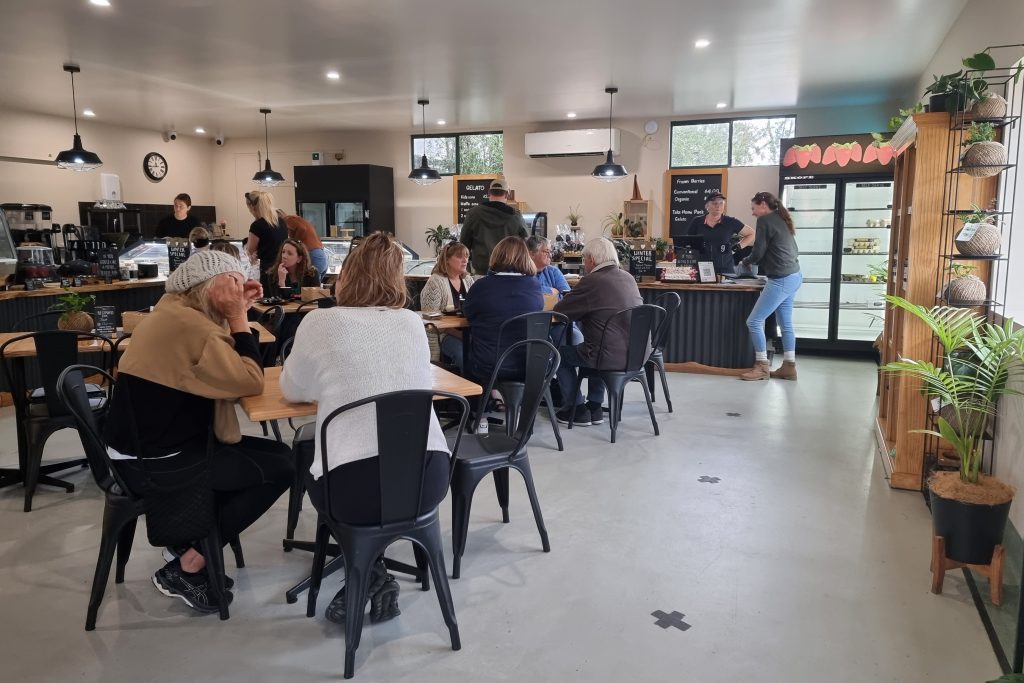 We visited out of strawberry season, but I'm told their strawberries have to be tried. The café offers gelato, sorbet, house made cakes and other sweet treats. The choice is huge.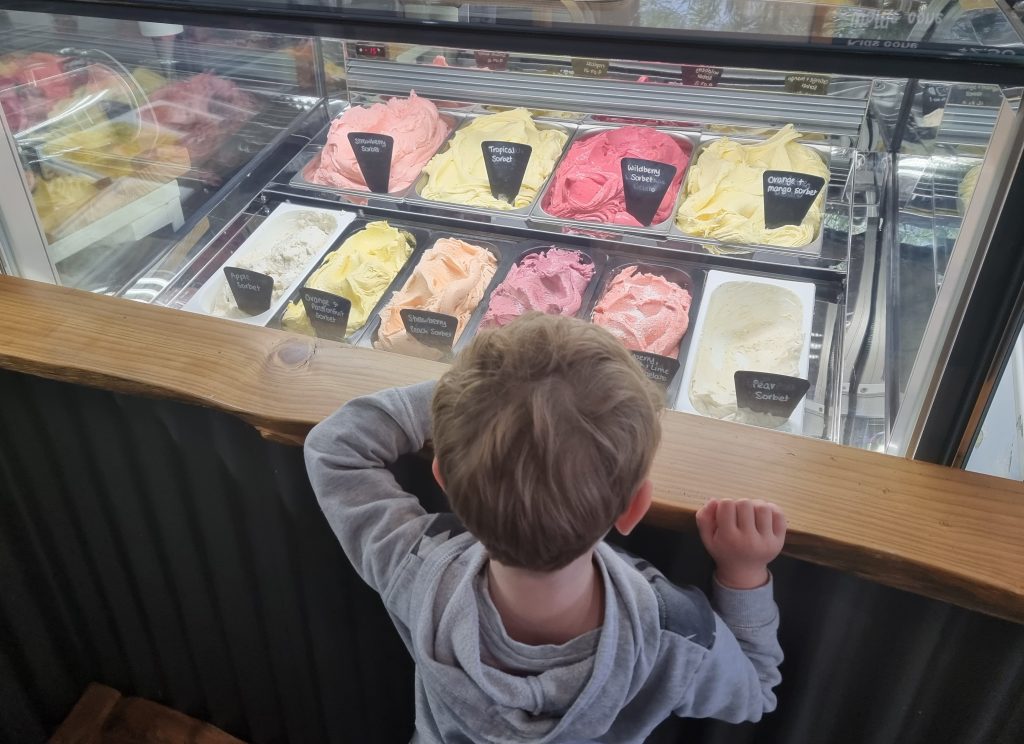 If you fancy something savory, there are light lunches such as soup, bagels and toasties on the menu. A big range of gluten free food is available. The chocolate gelato is a big hit too!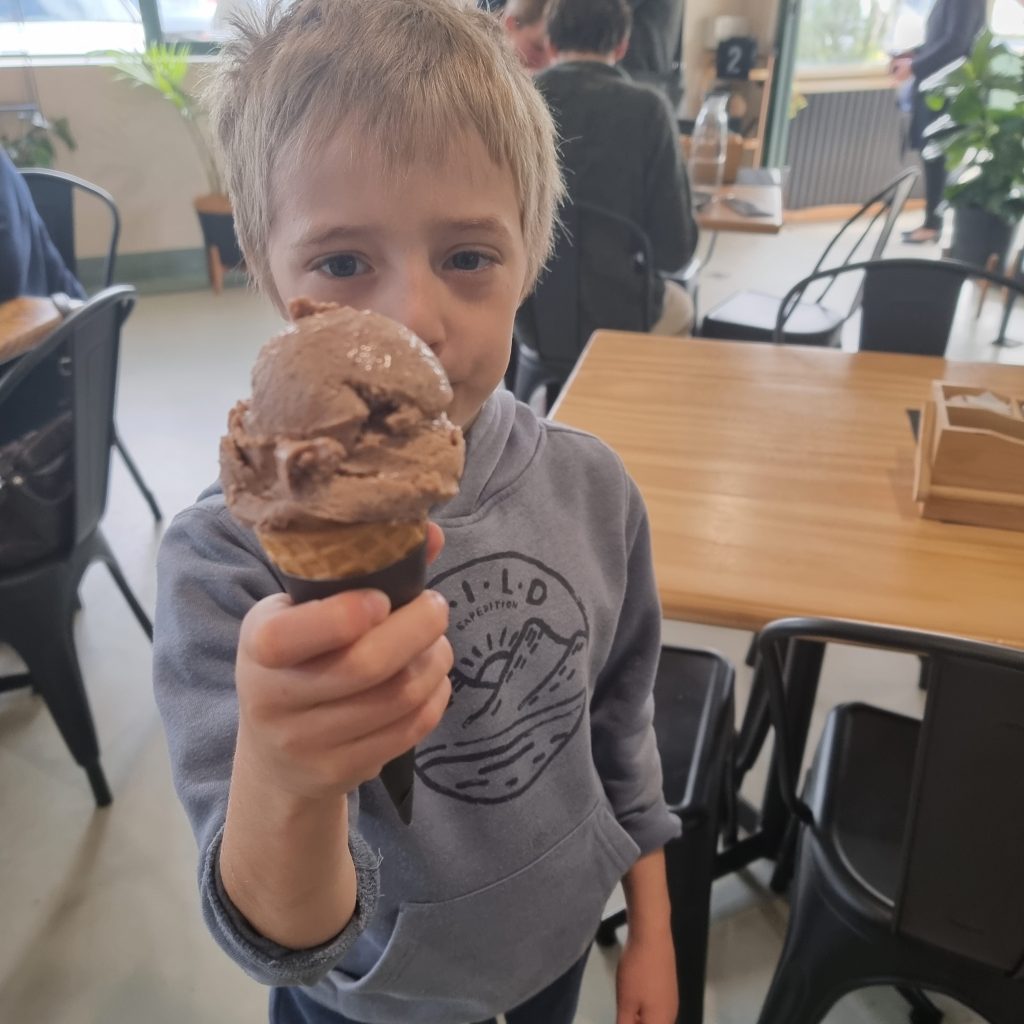 While kids roam the newly upgraded playground, parents can enjoy an excellent cup of coffee.
Handasyde's amazing children's play area features a cubby house,
climbable tractor and wooden climbing frame,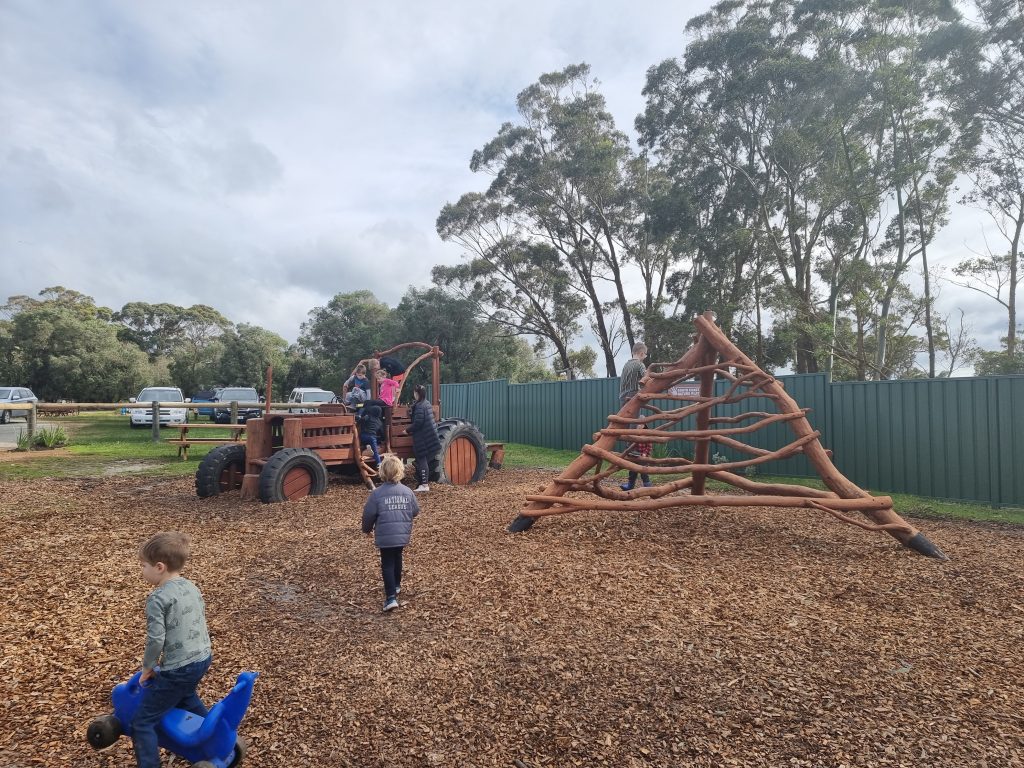 plus tunnels, logs for balancing on, hay bales for jumping on, and even the three little pigs!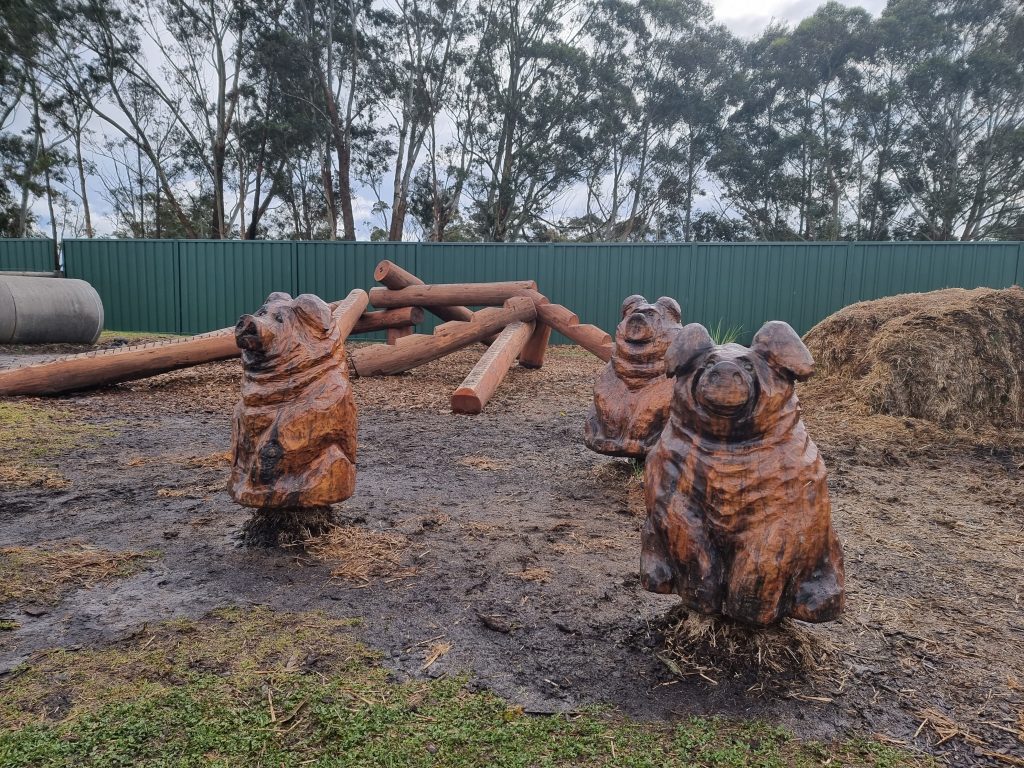 If you visit in wetter months, wearing wellies is a great idea.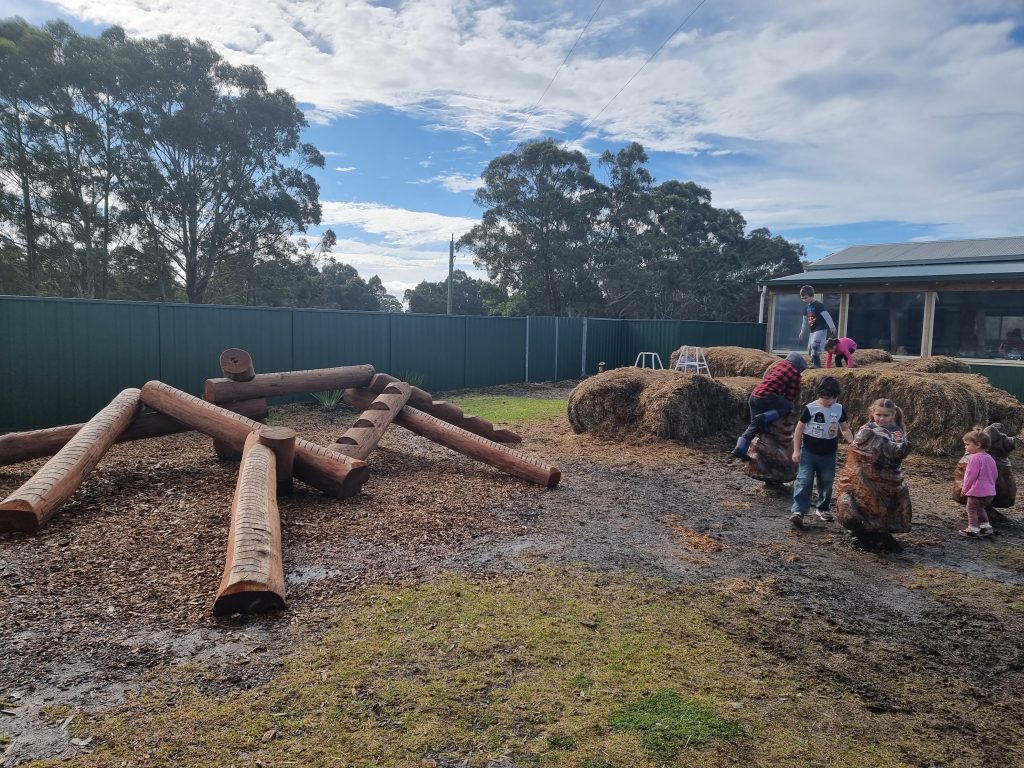 Handasyde also has a popular Party Room for children of all ages. Games like Jenga, Quoits and Connect 4 are available for hire. Boris and Beanie (a Highland Cow and his Donkey friend) are found behind the wooden boat. They were hiding the day I visited! There are plenty of child friendly amenities like high chairs, and a baby change room is also found in the toilets.
Can't get enough strawberries? Handasyde's home made goodies are available for takeaway; freeze-dried strawberries, jams, relishes, sauces and syrups.
Strawberry season (October to May-ish) is the best time to visit Handasyde Strawberry Farm Albany, when you can get stuck into pick-your-own strawberries and farm gate sales of fresh strawberries, eggs and gelato. Be sure to support this award winning family business when you're next in Albany, Handasyde Strawberries is well worth a visit.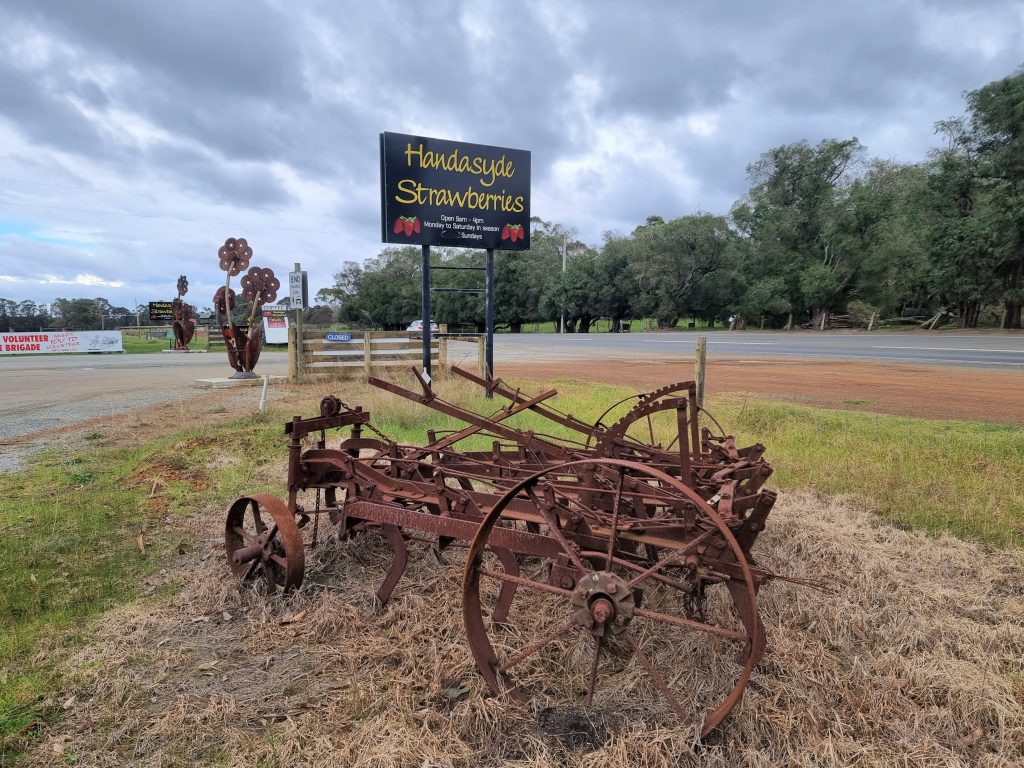 Find Handasyde Strawberries at 382 Chester Pass Road, Albany.
More at… www.handasydestrawberries.com.au
Discover more amazing things to do with Kids in Albany here.