Eyre Park has had a huge upgrade approx 1 year ago. It is such a lovely place to come and let the kids burn off all that extra energy.
There are plenty of tables and chairs dotted around the park, and even a few barbeques. There is also a large gazebo that you could sit under for a bit of shade.
Eyre Park is quite a shaded park with lots of trees around, although, the main play area is mostly quite open and gets the full sun.
The children are not short of things to choose from here. Slides, swings, a great wooden stepping stone/balance beam area and a large rope climbing frame, just to name a few.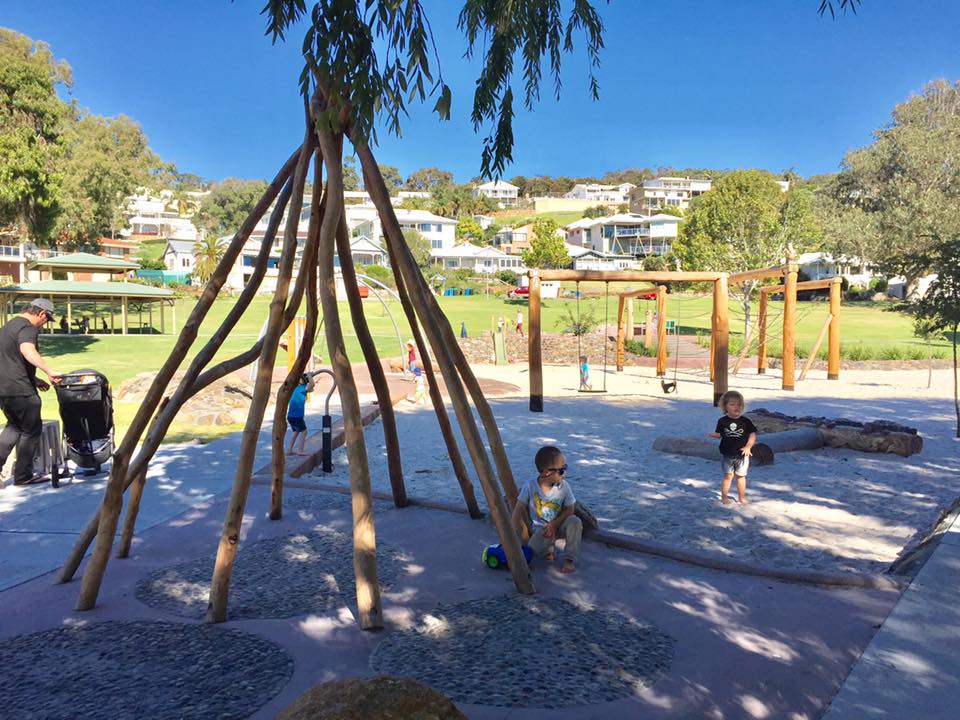 There is a small fenced in play area which has a conveyor belt that the kids enjoyed putting sand on and turning the wheel to make the sand tip off at the top. This area of the park is covered by a shade sail.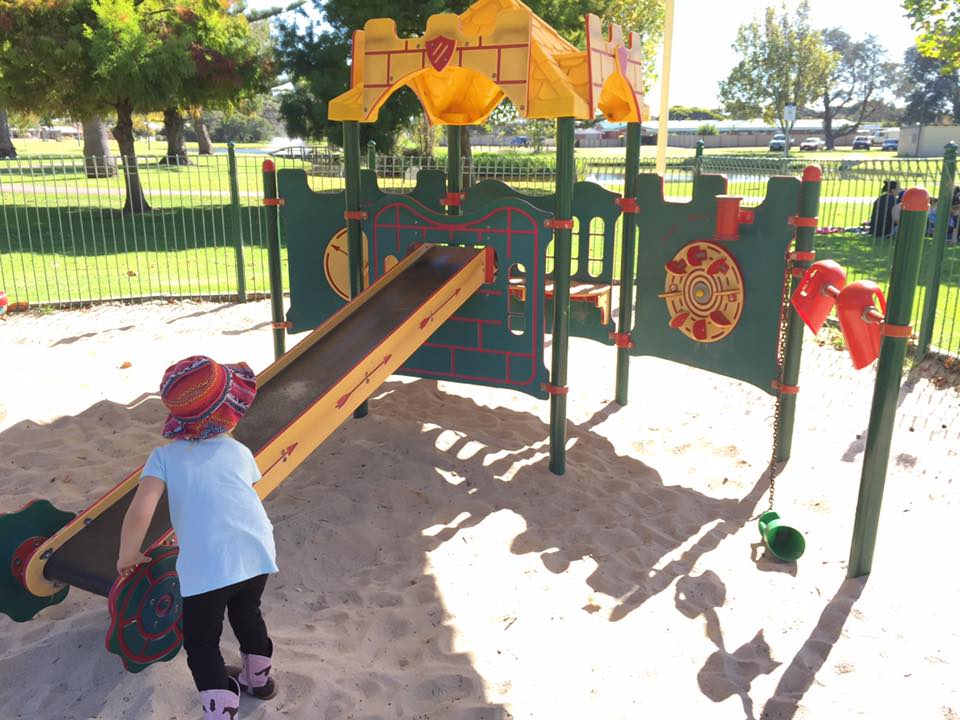 One of the favourites amongst the children seemed to be the flying fox. The thing I loved about this one in particular, was that it had a large seat attachment with a seat belt. This would be great for the younger, more unbalanced kids, or even children with disabilities. Be prepared to do a lot of walking back and forth because the kids won't want to get off.
You will need to keep an eye on little ones as there is a duck pond right in the middle of the park. There is a footpath that runs right around the pond and back to the playground. I noticed there were quite a few kids riding around there on their bikes and scooters.
There are toilet facilities available and a cafe within walking distance, so you can grab a coffee beforehand if you wish.
Eyre Park is located on Adelaide Crescent, Middleton Beach, Albany.
Penny is a stay at home mum and photographer who homeschools her 2 children. She is a self confessed stationary nerd and a bit of a journal junkie. She also enjoys blogging about her homeschooling journey on www.learningthroughlife.com.au
Location
No Records Found
Sorry, no records were found. Please adjust your search criteria and try again.
Google Map Not Loaded
Sorry, unable to load Google Maps API.
Member Reviews