SPRING into Raeburn Orchards and take your family on a self-guided tour through the beautiful orchards and discover the mesmerising white and pink spring blooms! Located in the Perth Hills, only 30km from Perth, this family-owned and operated orchard is open daily from 9am – 5pm. Entry is $5 per adult, children under 12 years are FREE. No booking required.

Spring is when the trees awaken, stunning flowers begin to appear, followed by the leaves and the beginnings of the small pieces of fruit. It is truly #instaworthy… but be quick blossoms are not very long-lasting and September is the best time to visit!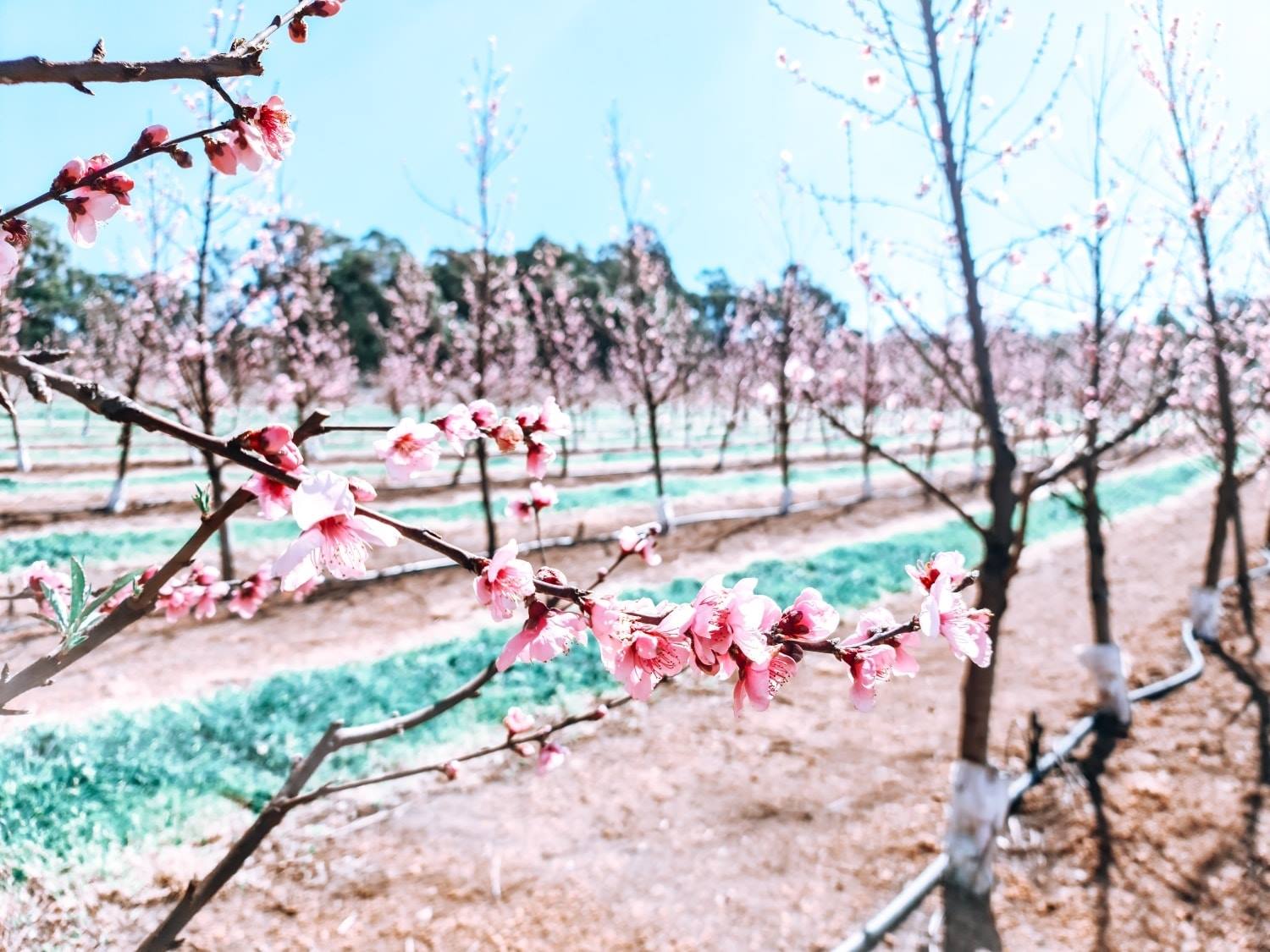 At Raeburn Orchards not only can you capture some beautiful family pictures, but you can also bring your own picnic and laze around the grounds for as long or little as you like. If you are after professional shots follow Raeburn Orchards on Facebook or Instagram for photographer details.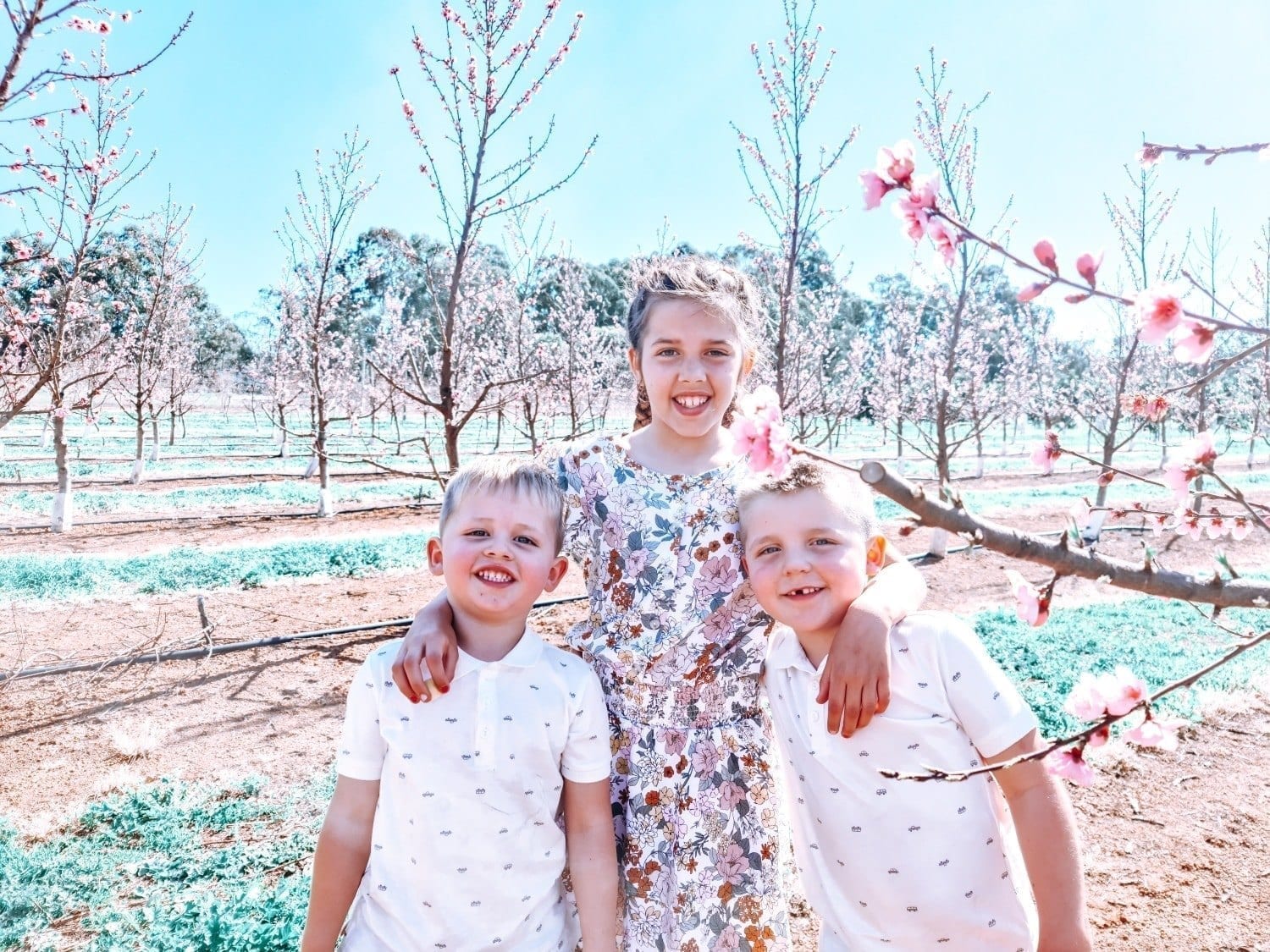 Definitely plan ahead and ensure the kids are wearing appropriate footwear as the gravel can be slippery, and pack water bottles, suncream and hats. It is also important to keep a close eye on kids as there is an open water secure.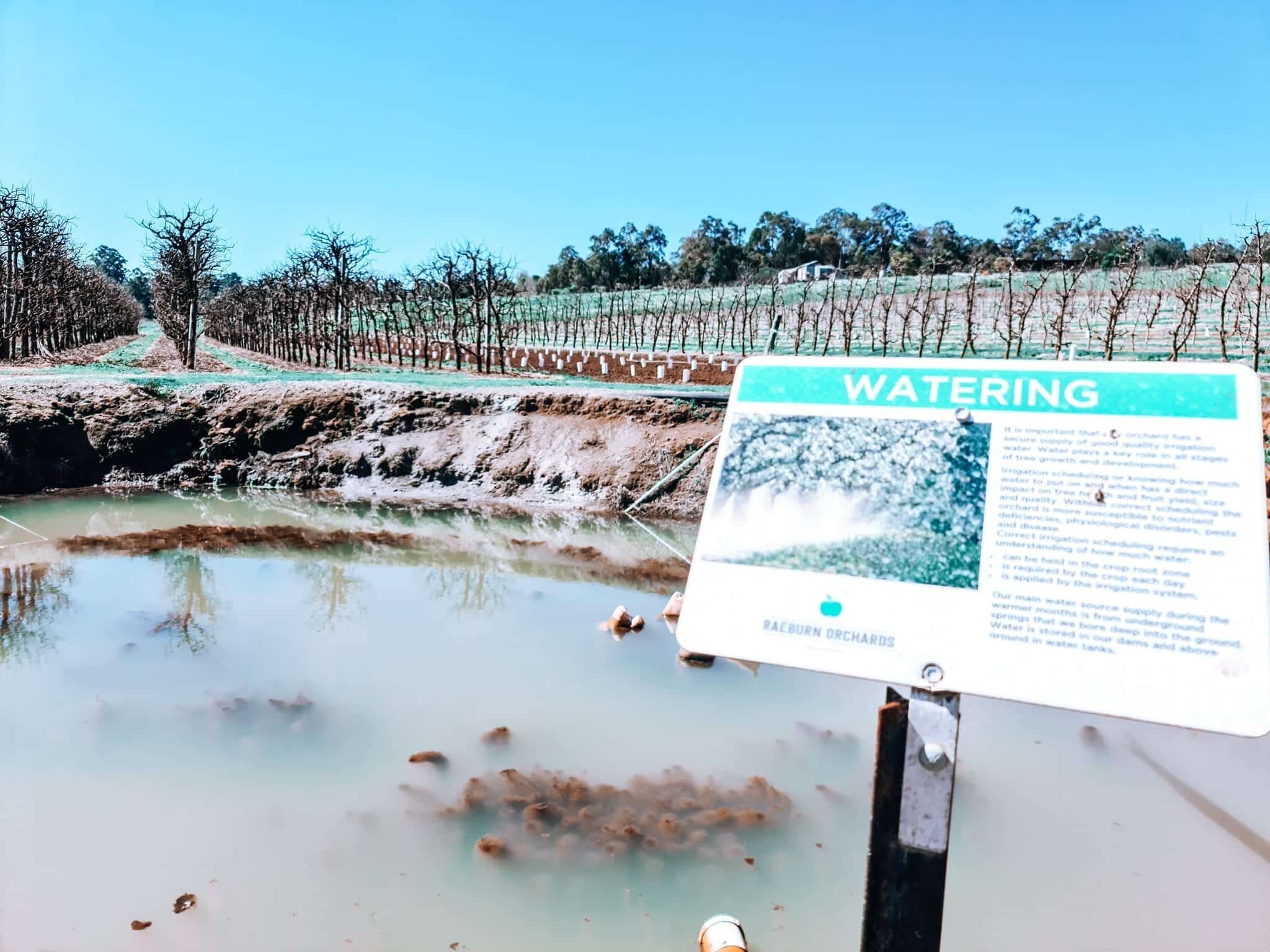 We couldn't fault our visit and cannot wait to visit again! The staff are very friendly and let us know all the dos and don'ts before entering. The kids also loved all the wildlife from the buzzing bees, neighbouring horses and kookaburras laughing in the trees.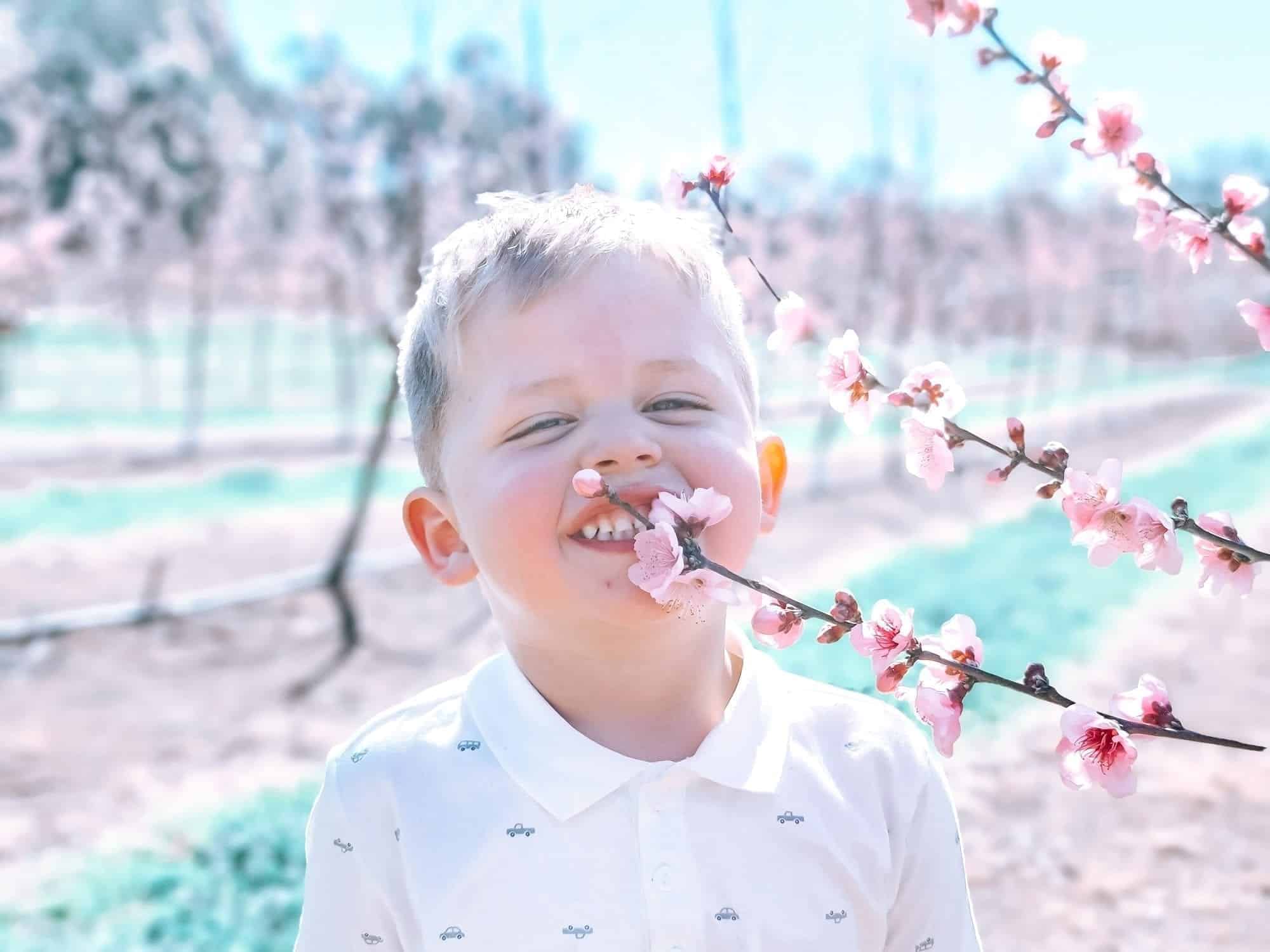 Fruit picking is not allowed at Raeburn but you can purchase an array of seasonal freshly picked fruit from the store including apples, pears, avocados, plums, apricots, peaches, nectarines and persimmons. Also available an assortment of gourmet preserves, dried fruit and nuts, local pure honey, souvenirs and much more. There is also a cafe if you fancy a coffee or bite to eat.
Spring at Raeburn Orchards
4 Raeburn Rd, Roleystone
Monday – Sunday, 9:00am to 5:00pm